Sleepwalking tells about Thanh (Quang Tuan) – a man who has just experienced the pain of losing his wife, decides to return to his hometown to live to treat sleepwalking for his youngest daughter. Here, his family received the help of Hanh (Dieu Nhi), a female psychologist wearing a mysterious teacher. However, everything that happened to Thanh and her children became increasingly scary, out of control.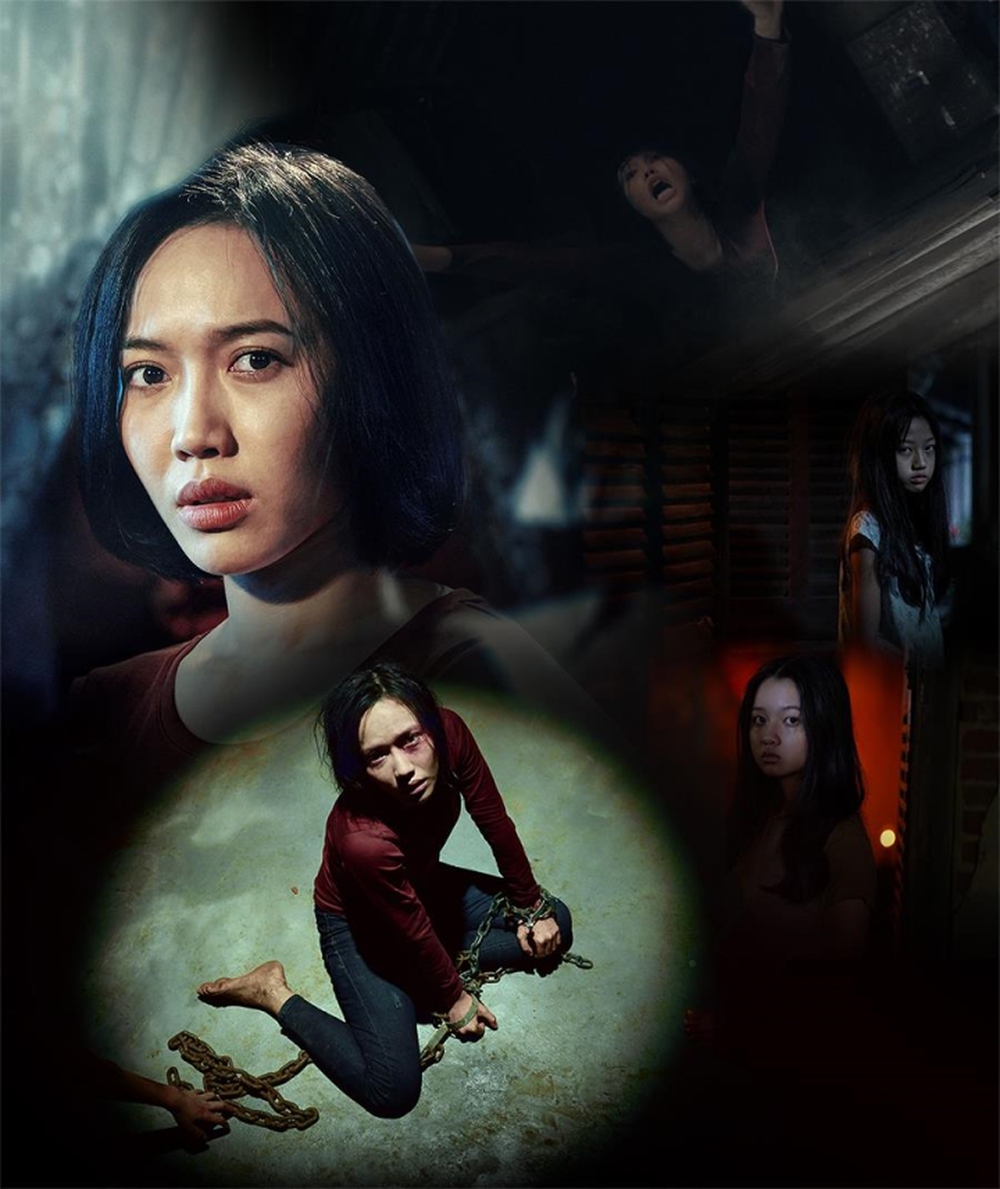 Shadows marks the return of Dieu Nhi on the big screen for the second time this year, also the first horror work in which she plays the main role. Before this challenging and "heavy" role, the actress showed great enthusiasm and excitement.
I was blown away when I was invited to act in a horror movie
– Hello Dieu Nhi! How did Dieu Nhi feel when she tried her hand at a role in a horror movie for the first time?
So far my favorite thing is to experience different types of roles. This is a film with very dark colors, many psychological elements, few actors. I had to act in a very gloomy atmosphere, very stimulating myself when I was able to act in this movie.
There are scenes where I am tied, dragged, beaten, and I love it. I've never been abused by anyone on film so far, so it brought an excitement to me while filming, impatiently getting hit.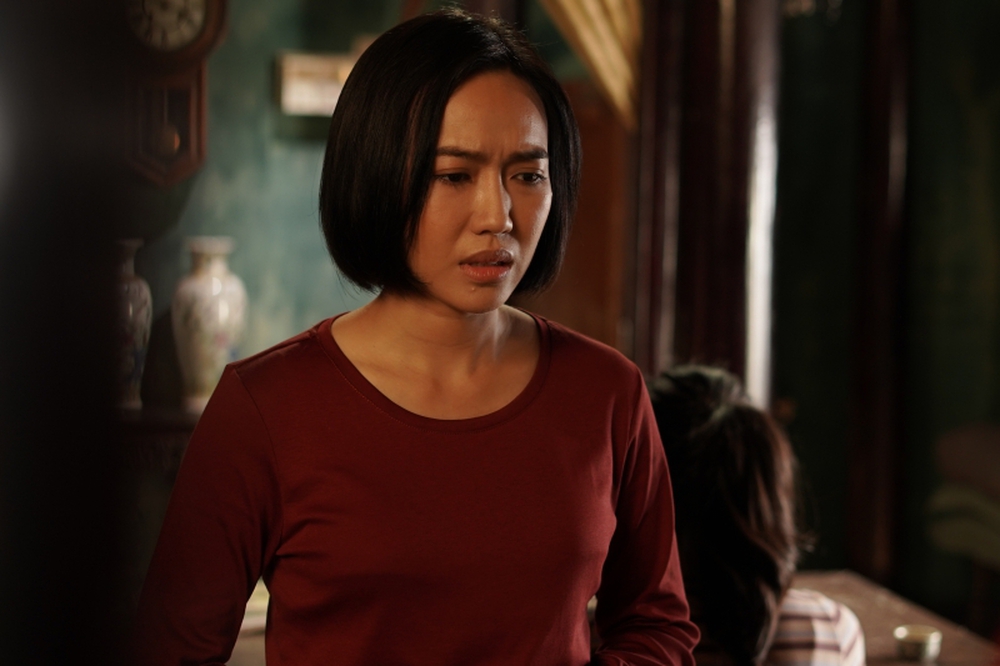 – Why did you decide to participate in the film Shadows by director Le Van Kiet?
2 years ago, after Monster brother premiered, I received an invitation from director Le Van Kiet. When I asked how the movie was, he said it was a horror movie.
He said my role is very strange, I have never played it before. When I heard that, I was completely blown away, as if I was too young for such a mature, calm role.
But I'm motivated, plus I like the team Hai Phuong Kiet so I decided to read the script. I feel that this is not the main role or has too much acting space, but it has a color that I have never played before.
In the past, I have always played bright, cheerful, funny roles, this is one of the types of roles I look forward to experiencing in the future. So I agreed.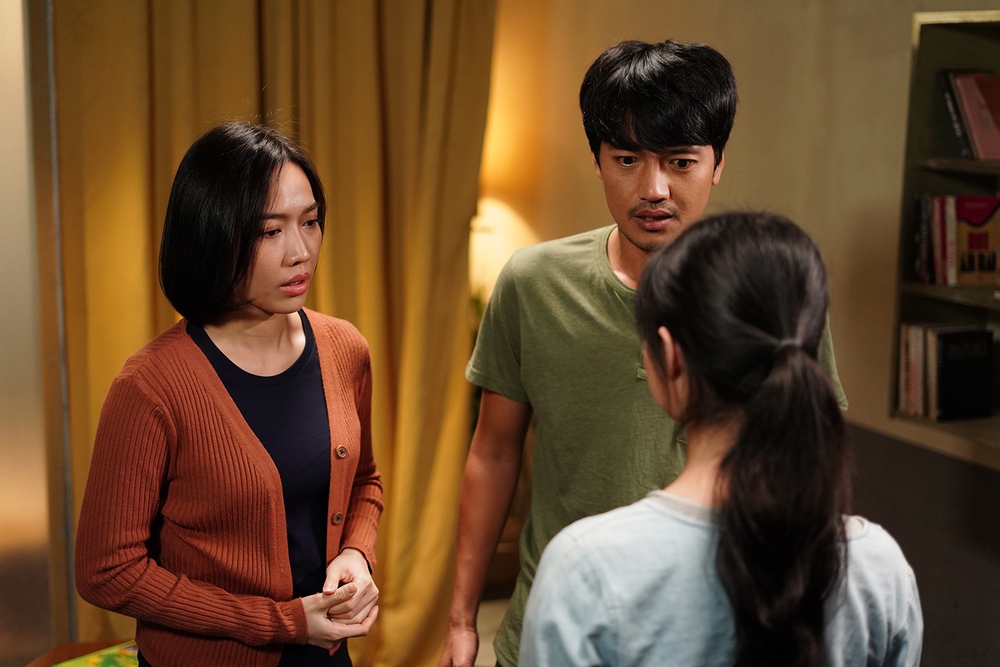 – How did Dieu Nhi prepare for this role?
It's hard to play the role of a normal doctor, but this is also a psychologist. I have to know about sleep paralysis, hypnosis tricks, how to put people to sleep, etc. Watching movies is easy but when filming, I have to figure it out myself.
I have watched a lot of documents in Vietnam, director Le Van Kiet also brought them back from abroad, watched clips of international professors teaching about psychology, etc. Although the film did not use them all, I feel that when I play a role, I must know the origin of that character, must understand to avoid meaningless lines in the film.
– Which scene excites you the most?
I remember the scene where I was beaten up, very tired and painful, I had a body but I still asked to do all those scenes. Unless I'm too tired and exhausted, I'll use my body instead.
The stuntman only did the whole scene, when I fell down because if I didn't have the technique, it was very easy to get seriously injured, breaking my arm and leg. In the close-up, whether it's a real fall or hitting my head on the ground, I still take care of it myself.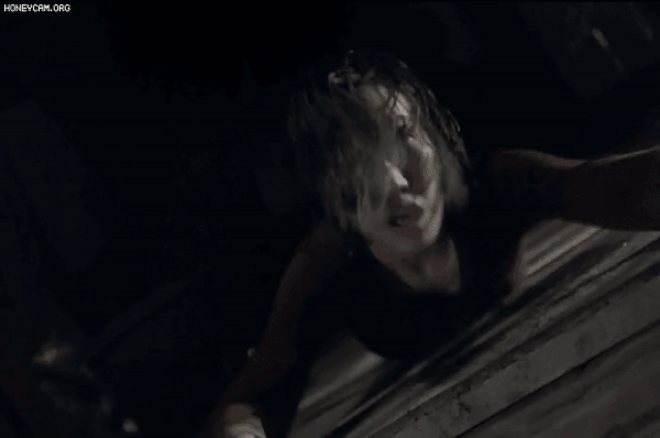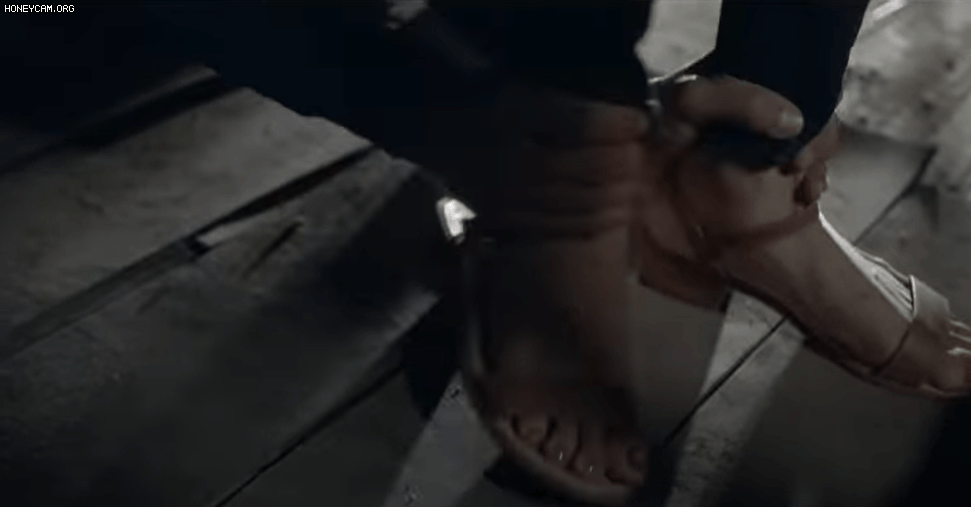 There were scenes of dragging, dragging, dragging many times, even though I had protection, I was still bruised and torn, both on the outside and on the protective jacket inside.
Although it's very extreme, but I still want to test my endurance and stubbornness, so I still tell Kiet that I will do it until the end.
I don't want to take on an easy role
– Shadow and Sweet Trap launched quite close to each other. Are you afraid that your image will become boring in the eyes of the audience?
If two films are similar, have the same image and color, I will be afraid that the audience will feel there is a repetition of the previous film. However, these two movies have completely opposite images, content, and colors, and my two characters are also different from each other. My acting is also balanced and different, so I think the audience will not be bored but curious and more interesting.
– Is 2022 the time for a new turning point for you to transform in your career?
Incubus and Sweet Trap It was an opportunity for me to experiment with deeper, more colorful roles. I want to be recognized by the audience for my ability, a Dieu Nhi wants to renew herself, not just stand still.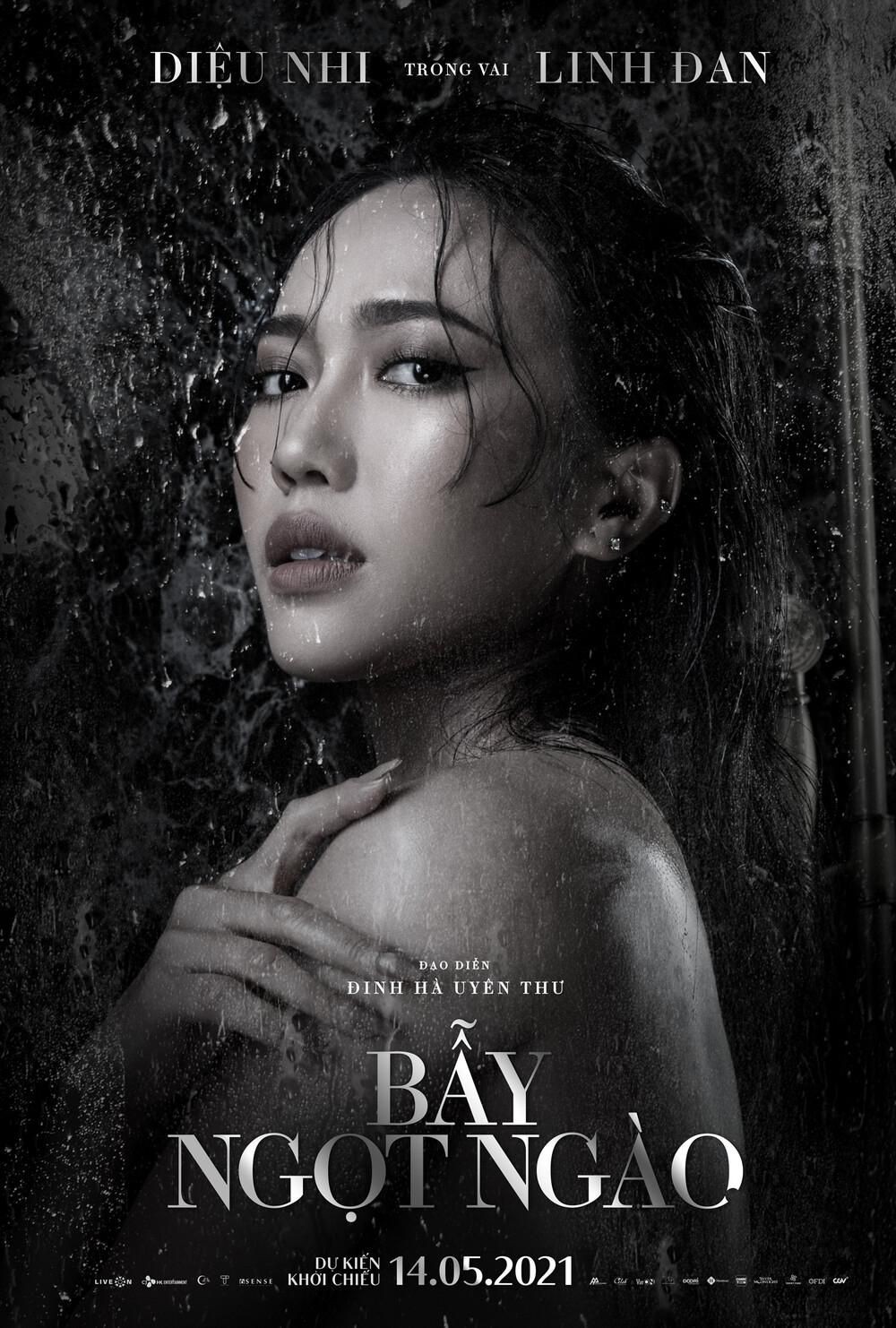 I want to exploit all that is available to me so far. I don't want to be safe in one place. I want to discover myself to see what my abilities are, what are the advantages and disadvantages that I have.
– In the future, how do you want to aim for your image as an artist?
A versatile, skilled actor who can play many different roles. It's been my dream ever since I started working as an actor.
I am known to the audience for my comedic roles, I am grateful for that. I will continue to do comedy if it is a good and serious role.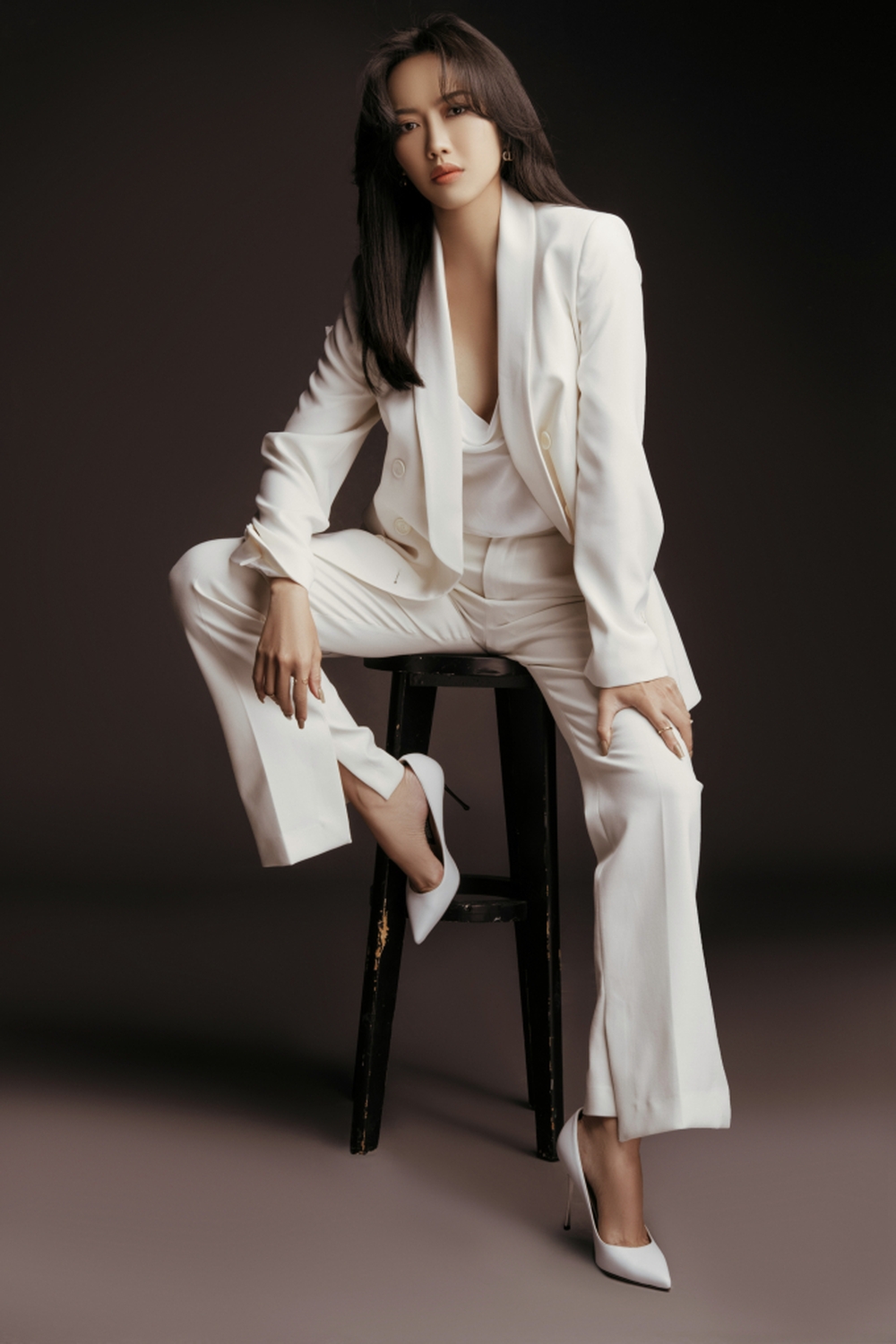 Recently, many projects have invited me, but I am still in the process of reading the script and negotiating. I want to choose roles that make me feel pressured to accept, not roles that I feel easy, without much investment. I don't want to take on roles like that anymore.
I want to try my hand at the role of love language, psychopath, multi-personality or female character. I want to have more colors for myself.
I want to get married from 22.23 years old
– Always busy with plans and movie plans, do you still have time for yourself?
Certainly yes, especially in the past 2 years of the epidemic. But after spending time at home, artists and I both wanted to fulfill our cherished plans and were confined at home due to the epidemic.
Time for family and love is also a corner of myself, I put it in one place and have not had the opportunity to share it with everyone.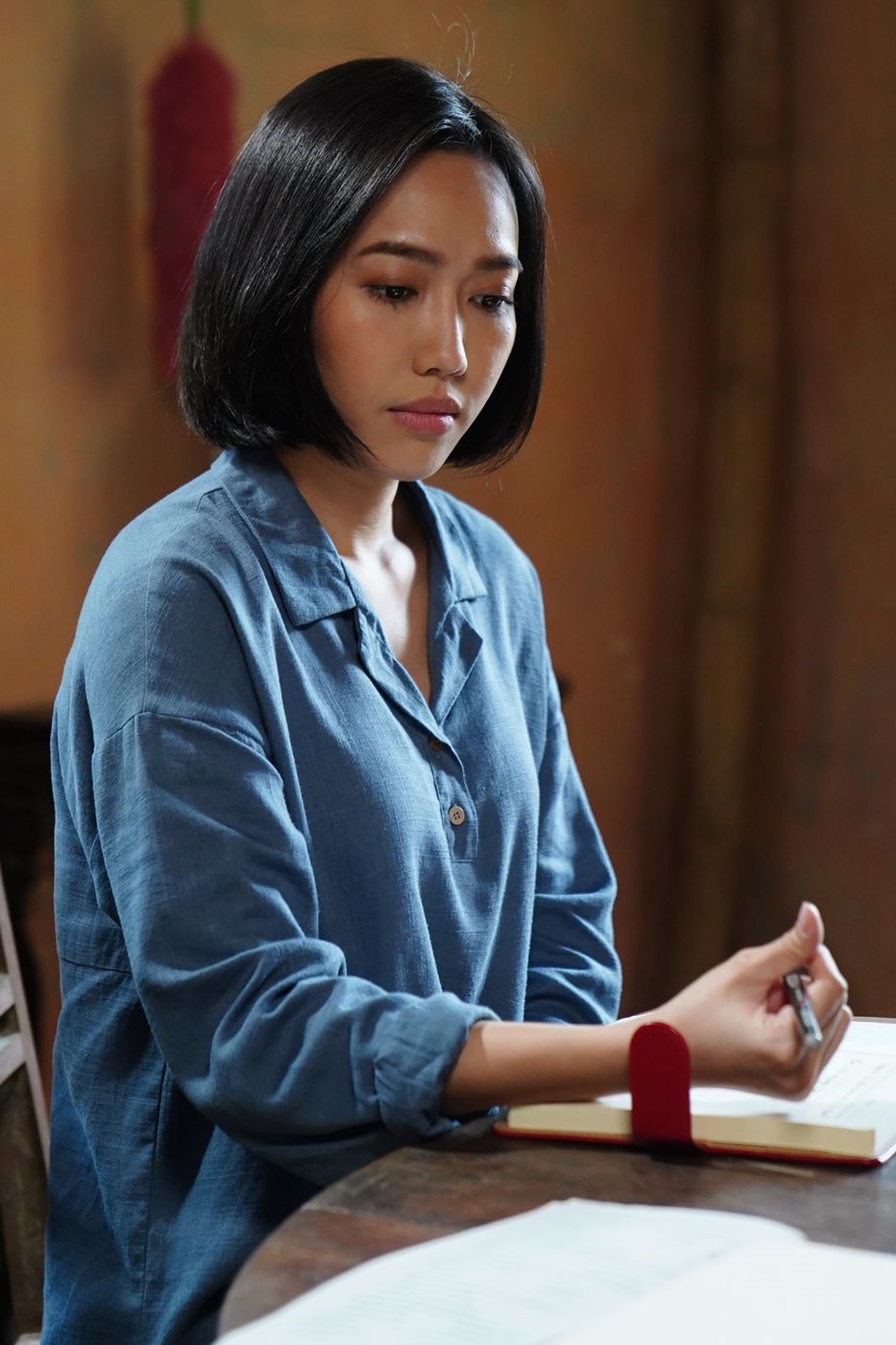 – Do you set goals for planning a family?
From a young age, I set a goal of being 22-23 years old to get married, but it failed (laughs). Then came 25 – 26, another tank. 28 – 29, next tank! Then I thought, just put that goal away, wherever the charm is, I will follow it there.
I thought at that age that I had to get married like other people, but in fact later on I realized that wasn't the case. Coming or not coming is due to fate, not age. I think when fate comes, I will.
– If a fateful day really comes, are you ready to reveal it to everyone or keep that person for yourself?
If it's for work, I have to keep my personal life private. But if the time has stabilized, and sharing my private life does not affect a certain project that I am working on, I will definitely make it public and share it with everyone.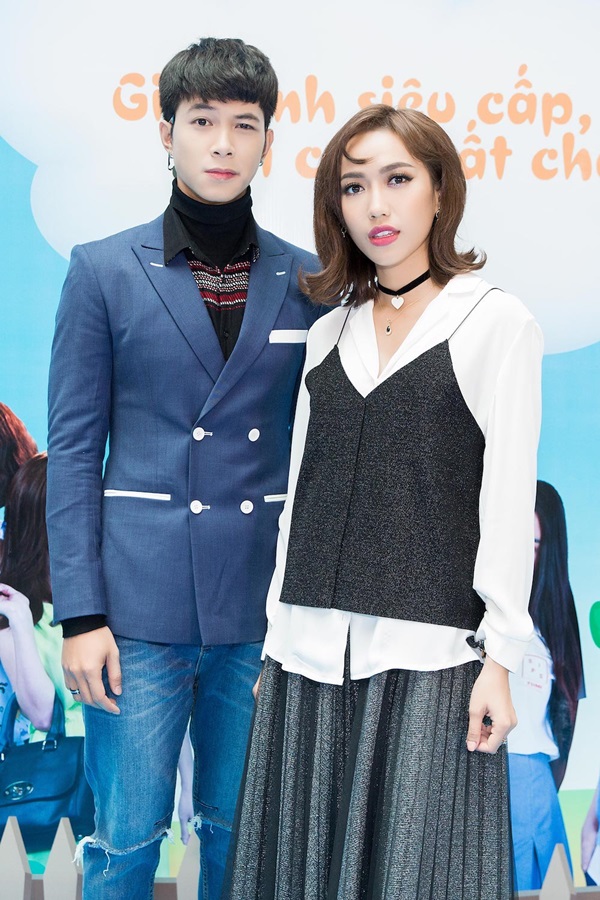 Dieu Nhi is rumored to be dating Anh Tu.
How can I hide forever, hide forever? But for me to share with the audience, I have to choose an appropriate time so as not to disturb anyone, not to affect anyone.
– Do you think that time has come yet?
Soon, when my project is stable, I will come back to share with everyone.
Thank you Dieu Nhi for sharing, wish her success with the role of Shadow and new plans in the future.
https://soha.vn/dieu-nhi-toi-bi-danh-bam-dap-keo-le-den-rach-ca-ao-20220318093900027.htm
You are reading the article
I was beaten, bruised, dragged until my shirt was torn

at
Blogtuan.info
– Source:
Soha.vn
– Read the original article
here