Pham Thanh Thao is a famous female singer since the early 2000s, loved by the audience with many songs such as Ao dai, Long ago, Happy mother's age, Mother's life… She is also an MC, participated in a film. For many years now, Pham Thanh Thao has lived in the US and has a happy marriage with her husband Son Vo (Vo Nguyen Truong Son).
On his personal page, the 1979-born singer often talks about his life in the West. Moreover, many people have to be "envy" and amazed when this female singer who has a spoiled husband is good at cooking. Not only does he own a restaurant, this husband of Pham Thanh Thao also cooks with the same skill level as "Master Chef". Every time the female singer shows off her husband's cooking, netizens must be excited and have cravings.
Pham Thanh Thao has a happy life with her husband, a delicious cook, Son Vo.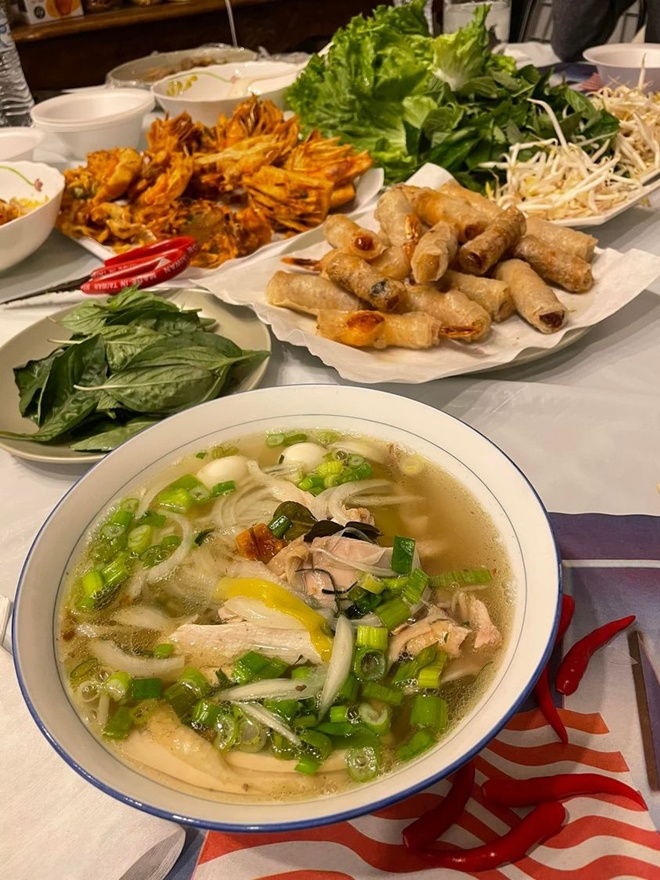 On a recent occasion, he recounted: "He goes to work very early in the morning. At noon, he calls to ask 'What do you want for dinner tonight?' , Prawn Bread Rolls, fried sweet potato with prawns, spring rolls with fresh prawns served with a plate of raw vegetables… Thank you family man!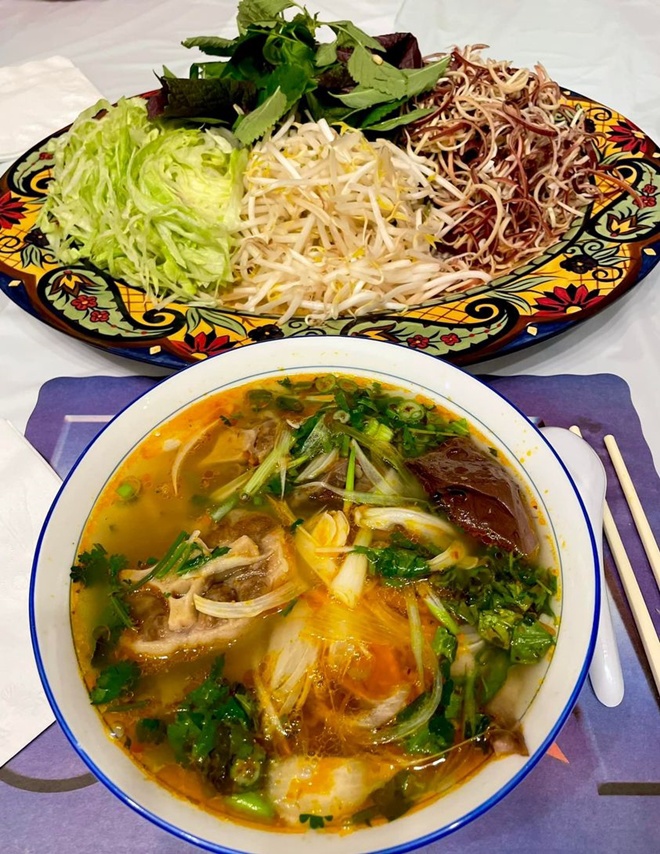 Recently, she flaunted her husband's food and praised: "Mr Son's Bun Bo never disappoints me".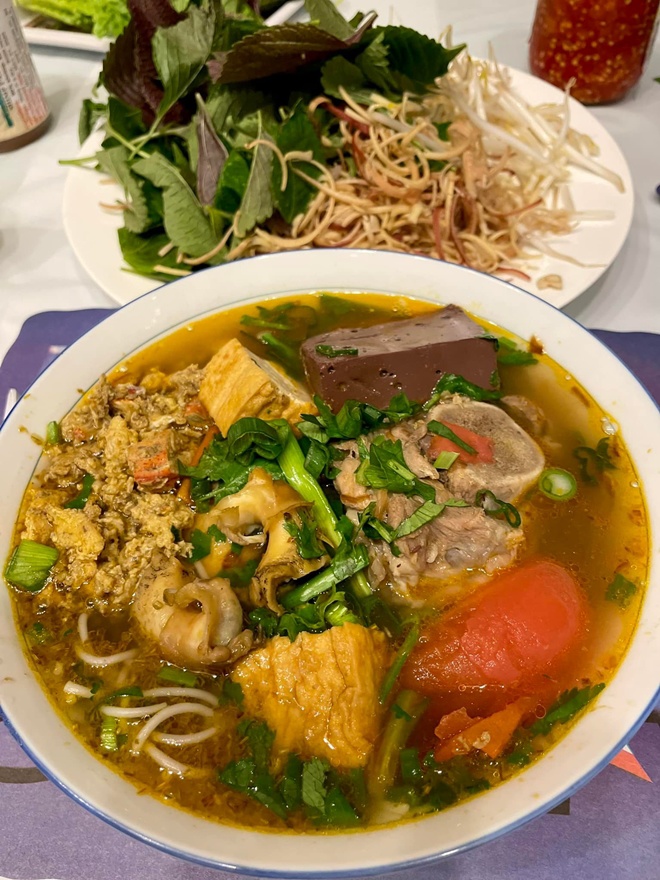 With a bowl of vermicelli "full topping" by her husband, Pham Thanh Thao had to say: "Oh my God… you want me to live, Son Vo?"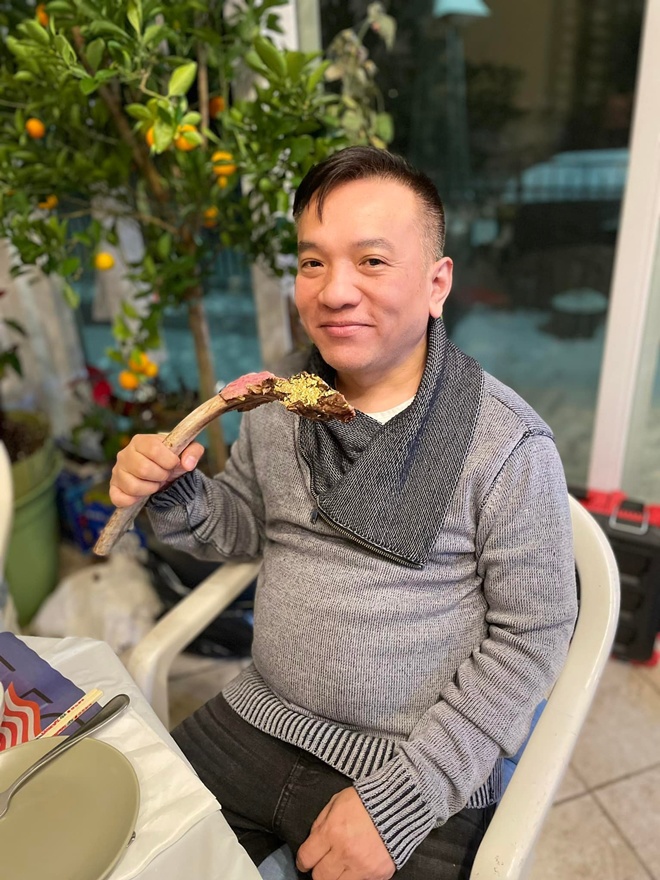 In particular, this female singer once boasted that her husband made expensive dishes from gold-plated beef, seeing the "smell of money".
WATCH VIDEO: Golden beef dish made by husband Pham Thanh Thao.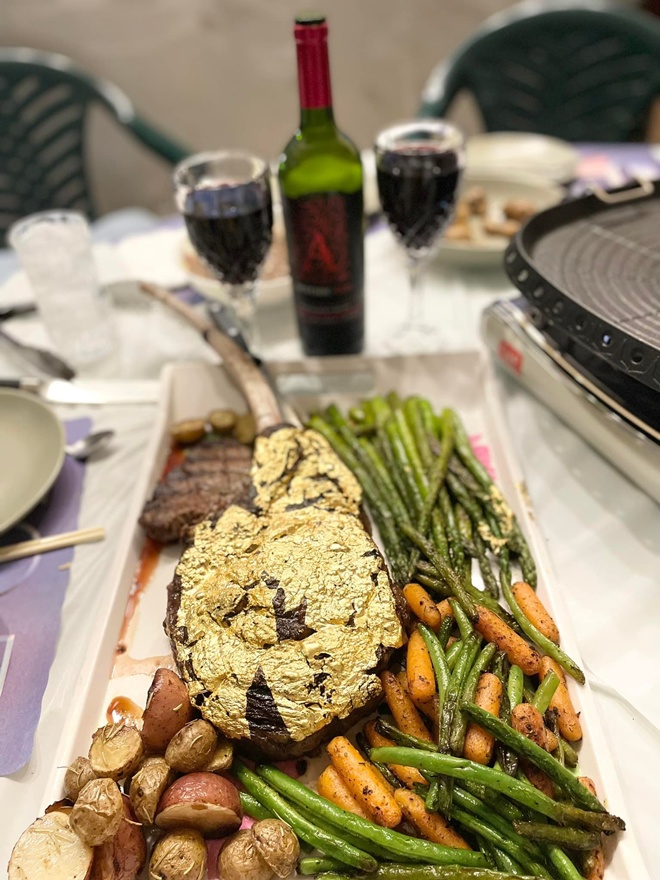 She revealed: "My husband has to keep up with trends to be fair… Slices of beef with gold, everyone!"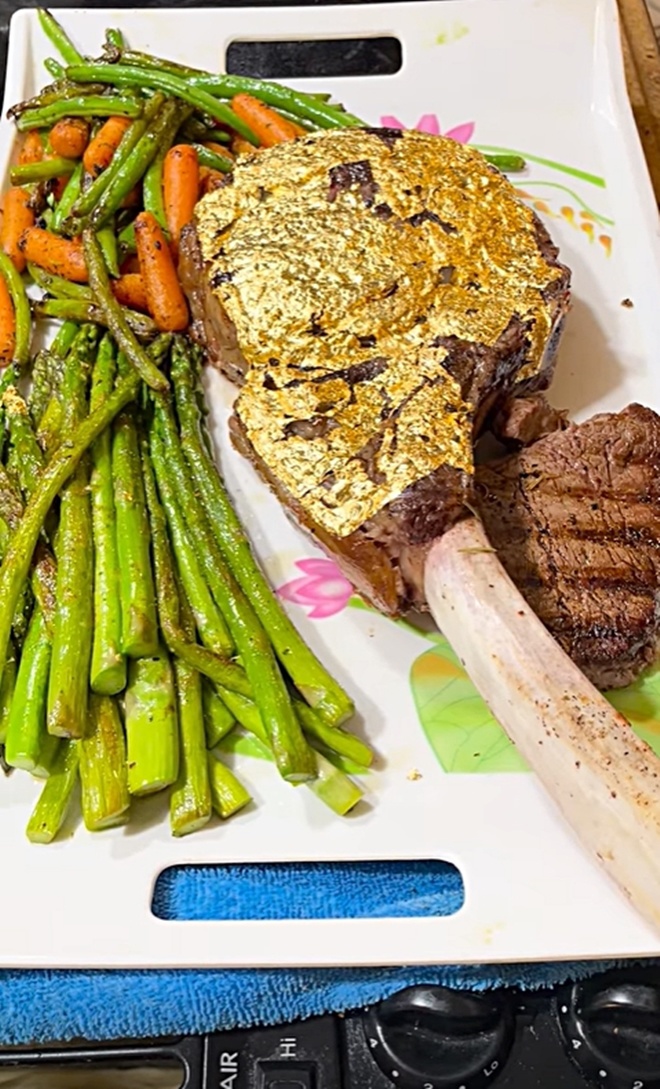 Many people immediately remember Nusret Gökçe's gilded beef dish, better known by the nickname Salt Bae (Saint sprinkled with salt) and teased her husband, Pham Thanh Thao that "Lack of salt".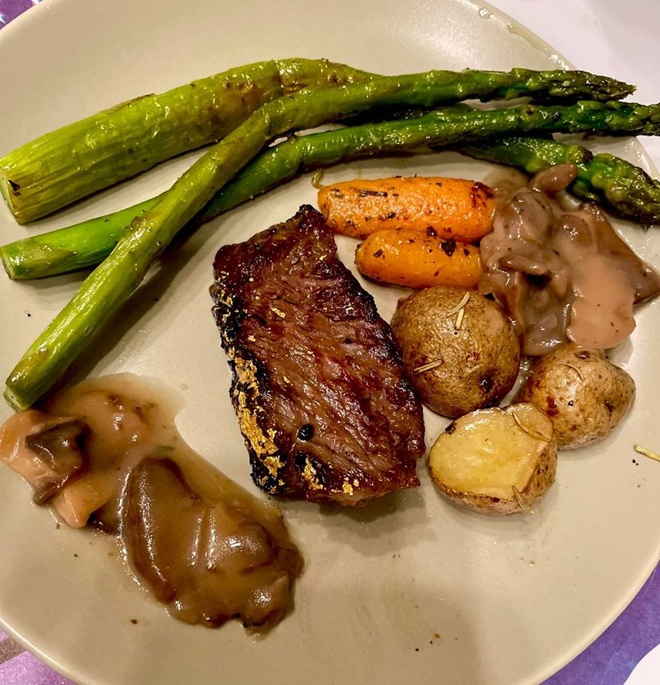 Many people also wonder what gold tastes like: "Is it good to eat gold?", "I wonder if the taste of gold when combined with cows is the same as when holding a ring?", cute Pham Thanh Thao: "Delicious baby", "Tastes just like me eat… beef". He also wittily said: "Gold is more expensive than cows".
If you also have the requirements and want to make your own 24k gold plated beef which is currently being loved by world-renowned chef Salt Bae, you can check out the recipe below:
Resource:
Beef steak with a thickness of 5 cm
2 tablespoons vegetable oil
15 sheets of gold leaf 8 cm thick
Flaked sea salt, to taste
Freshly ground black pepper, to taste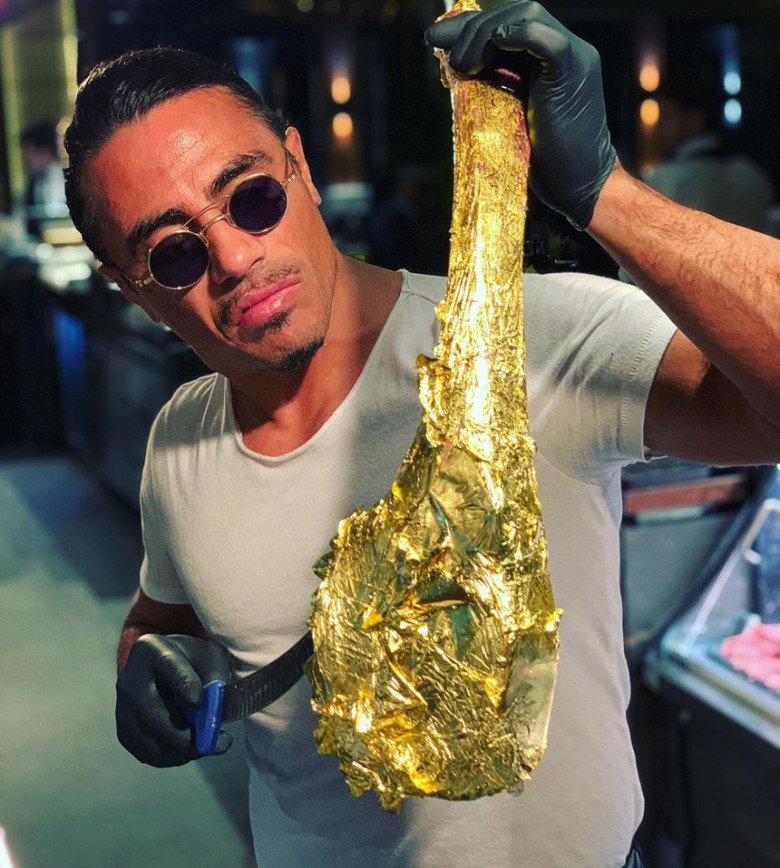 "Saint sprinkled with salt" with the famous gold plated steak.
Working on:
The night before cooking, remove the steak from its packaging and pat dry with a paper towel. Place the steaks on a rack with a rack and refrigerate overnight, uncovered.
The next morning, remove the steak from the refrigerator and leave it at room temperature while your oven heats up to 150 degrees Celsius.
Grill the steaks in the oven and cook until the desired internal temperature is reached, using a meat thermometer. For rare, cook up to 120-125, medium rare, 125-130 and medium 130-135.
Heat vegetable oil in a large cast iron skillet until almost smoking. Add the steaks and marinate each side for about 45 seconds, until the steaks are easy to remove from the pan and the skin is golden brown.
Remove from the pan and let the meat rest for 4-5 minutes, then cover the entire exterior with gold foil. Slice and serve with fresh sea salt and black pepper seasoning, to your liking.
You are reading the article
Living happily in the West, Pham Thanh Thao is pampered by her husband, making gold plated food for his wife
at Blogtuan.info – Source: Eva.vn – Read the original article here