During the summer, many Chinese parents will register their children for various training classes, which has become the "third term" of some children. These classes mainly teach 3-year-old CEO temperament, royal horseback riding, golf summer camp…
Training courses with tuition fees of tens of thousands of yuan are advertised as having "heavenly" quality.
CEO training class for young childrenFee 50,000 yuan (180 million dong) per year
"Nursing the future leadership of children aged 3 to 8 is about giving them the leadership and competitiveness they need in the future." Such a slogan was posted on the outside wall of a training facility on Dongfeng Road, Guangzhou, China.
The staff said their facility enrolls children between the ages of 3 and 12, and the courses include several "development" and "CEO nurturing" classes with an annual tuition fee of 50,000 yuan (approx. 180 million dong).
A golf club in Tianhe District, Guangzhou, China opened a five-day golf training course for children in the summer. They accept children over 3 years old and tuition is 1,000 yuan (about 3.5 million dong) a day, not including accommodation.
The club's coach Dang shared that the training content mainly consisted of turning postures, etiquette and basic techniques. It mainly trains children's endurance and willpower."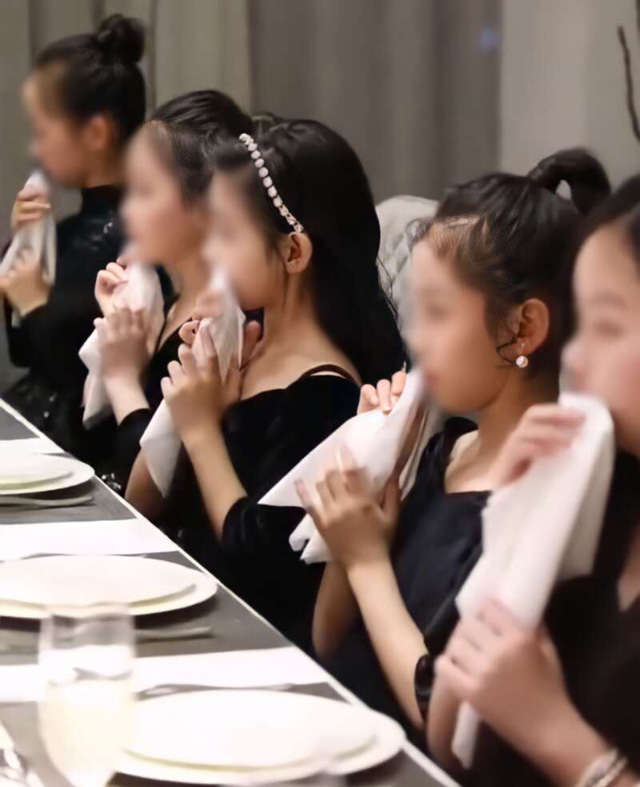 Illustration. Photo: Internet
Such luxury training facilities are welcomed by some parents. Mr. Liao, who lives in Foshan City, Guangdong Province, China, signed up his 2-year-old daughter for a private English training class for 8,800 yuan (about 31.6 million VND). There are 2 classes per week, each class has about 15 students. Anh Lieu said: "There are many parents who want to register their children, classes are booked up in less than an hour."
In recent years, many training courses with sky-high tuition fees have begun to "sprout". Statistics show that, in the first half of 2016, the National Consumer Association received a total of 2,626 complaints about education and training services. In recent years, consumer complaints about education and training services have exceeded 5,000 a year.
At present, the results of such training in the market are difficult to evaluate. Many parents reflect that when they sign up, they advertise heavily, but the actual results are very different from expectations and the amount of money spent.
"Nobility" changed to "guardian center"
According to some information, the so-called CEO training class for children is no different from a babysitting facility. The content of the "Corporate CEO" class includes a mind training course based on fill-in-the-blank and assembly.
Anh Lieu shared: "Actually, I was looking for a nanny to take care of the child. The children need an environment to thrive. All the children who attend the training classes will be exposed to peers and Take that as a goal to try."There are many parents who "follow the trend" like this. An employee of a horse club in Shenzhen, China revealed that many parents who bring their children here to play with friends around have a good family income.
Tapping into the psychology of parents, many similar high-priced children's training courses use "advanced" and "aristocratic" to attract practitioners. Meanwhile, the nature of the course is almost the same as that of the custodial class.
An equestrian club in Shenzhen, China was founded originally for adults. Now, the facility trains 3-year-old child racers. However, infrastructure such as coaches and venues have not been adapted for children, and safety remains an open question.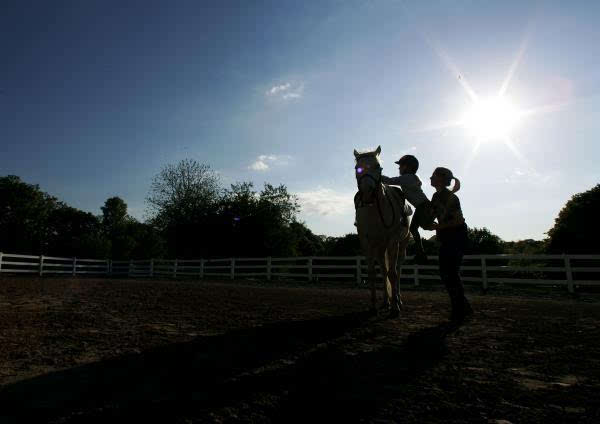 Illustration. Photo: Internet
According to relevant regulations, educational and training institutions approved by the standards of private schools should have relatively independent study locations, have a formal teaching plan and management system, meet meet the safety conditions on fire prevention and fighting, have a certificate of organization code, a license to operate the school. However, the reality shows that these things are not really transparent in emerging training institutions.
Blind pursuit of "elite education" can stifle a child's development
Some parents spend money to enroll their children in classes, pursue high-class training programs such as "luxury", "excellent education", often to satisfy their parents' own preferences. . Many families also "follow the trend" to sign up for classes, and rarely pay attention to the children's feelings.
Any parent wants their children to become "dragon phoenix", the future is wide open. Some parents believe that sending their children to expensive training programs is a sign of status.
Phuong Hai Quang, an associate professor in the Department of Educational Technology at China Normal University, says that some parents want to cultivate their child's leadership qualities and ability to lead a team. But they don't take into account that their child has not yet perfected basic communication and feedback skills.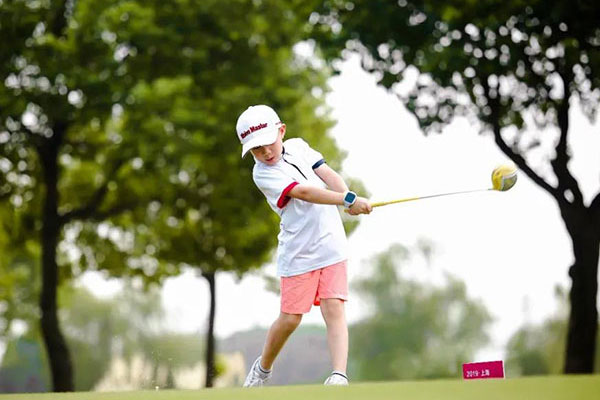 Illustration. Photo: Internet
The purpose of summer vacation is for children to relax psychologically and physically. Today, taking a large number of training classes has changed the nature and purpose of summer vacation, the pressure is even greater at school. This is not conducive to the healthy development of the child. Parents should pay attention to their children's wishes to guide future development.
Li Ran, an elementary school teacher in Haidian district, Beijing, China has been involved in education work for many years. She believes that sending children to training will destroy their future.
Experts in the education industry suggest that, before enrolling in short-term training classes, parents need to learn carefully about the training programs of the teaching institutions. In addition to the option of enrolling in some interest training classes, parents can encourage their children to help adults with some household chores during the holidays and improve their children's life skills.
According to Sohu
https://kenh14.vn/gioi-nha-giau-trung-quoc-do-xo-cho-con-di-hoc-golf-khoa-dao-tao-ceo-lop-hoc-sang-chanh-co- full-fledged
You are reading the article
Luxury classes are expensive but experts shake their heads in disgust

at
Blogtuan.info
– Source:
Kenh14.Vn
– Read the original article
here