Business
Remind my son to come home early because he is worried about his daughter-in-law losing sleep, withdraw his savings to buy his own house
Ms. Nguyen Thi Son – Founder of Son Kim Group is a famous and successful businessman in Ho Chi Minh City in the pre-renovation period. Son is also loved and admired by many people for her efforts to maintain a traditional family, and to teach her children to be mature and talented despite losing her husband at an early age.
The Son Kim family is currently doing business in all fields: apparel, real estate, retail, pharmaceutical, investment, coffee, furniture….
Ms. Nguyen Thi Son – Founder of Son Kim Group
Mother reminds her son "don't be late" because he cares about his daughter-in-law
In an autobiographical article posted on the website of Duy Tan Middle School and High School – where Ms. Nguyen Thi Son holds the Chair of the Board of Directors, she wrote:In 1995, my children and I also moved in with our grandparents to make them happy with their grandchildren, then built a house and a factory on the 6,000 square meter plot of land they were living in. It is true that the traditional way of life of the Vietnamese people, the family consists of grandparents, parents, children and grandchildren living together, eating together, producing at home, workers are also considered as family members who stick together from work. do to behave, address….
The market economy expands, my children develop their careers in each direction, the third and fourth people follow pedagogy, the other three continue the family's traditional fashion business. then expand in the direction of multi-industry, multi-brand. My two daughters get married and live separately (it's also very traditional, the daughter has to go to her husband's house or live separately), the eldest son has to live with his mother, my eldest daughter-in-law is very obedient, taking good care of her mother-in-law, sometimes buy delicious food to give to grandparents, so grandparents are also very precious. On Tet holiday, grandparents' children and grandchildren come to visit like a festival. A successful family, my mother is satisfied and satisfied, she always says that her family is very blessed.".
Then her third son and youngest son also got married, the number of members kept increasing, making the house start to be cramped, the room began to lack. Mrs. Son claimed to be a very strict and powerful mother-in-law, so her daughters-in-law were very afraid. Not to mention, she still has a great influence on the business of her children.
However, the change began when she heard her daughter-in-law complain of insomnia, her health clearly declining.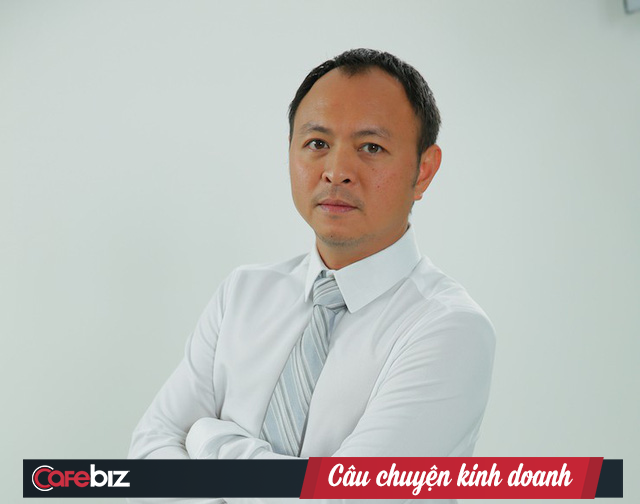 Nguyen Hoang Tuan – Chairman of Son Kim Group and in charge of real estate for the family.
"My son doesn't come back every day because of business. at home, knowing that my son hasn't come back, I called him to urge him. Then I waited in the living room until my son came back. My son said, he is already 40 years old, but my mother still controls, my wife and children don't tell me. I didn't say anything, but inside I was shocked, I didn't know if I was right or my son was right.", founder Son Kim wrote.
Respect your children when deciding to separate
Then one day, she asked her third son if he wanted to move out on his own. After listening to her son's opinion, finding it reasonable, she invited him to see a few luxury apartments. She recalls: "I thought it was reasonable, the next day I asked my third son to take me to see a few luxury apartments. My thinking changed completely when I visited apartments, before I preferred to stay in villas. , but for young couples, in a luxury apartment that is both comfortable, beautiful and secure, without hiring a security guard, without a maid, the couple takes their children to school and work in the morning, and in the afternoon pick up the children together, wash them together, clean and order the rice cooker, stir-fry some dishes, it's delicious, it's wonderful, so I withdraw all my savings to support the third and youngest one apartment per person".
Then her eldest son also asked to live separately. Founder Son Kim said, from the day he moved out to live separately, his son stopped receiving guests late at night. Daughter-in-law also suffers from insomnia, is beautiful and kind, knows how to cook well, knows how to care more for her husband and his career.
https://cafebiz.vn/nu-sang-lap-70-tuoi-cua-son-kim-day-con-giu-lua-hanh-phuc-gia-dinh-nhac-con-trai-ve-som- vi-lo-condau-mat-ngu-rut-tiet-kiem-cho-cac-con-mua-nha-o-rieng-2022032110572179.chn
By Business and Marketing
You are reading the article
Remind my son to come home early because he is worried about his daughter-in-law losing sleep, withdraw his savings to buy his own house

at
Blogtuan.info
– Source:
cafebiz.vn
– Read the original article
here