Life Style
Xã Hội
Seeing a picture of a loving couple, the father immediately forced his son to divorce and the truth made the whole family regret it
Divorce is always a sad ending for couples who have made the promise of a lifetime together. Therefore, facing this important decision, insiders cannot be in a hurry but must always consider and think carefully.
That's why netizens can't help but have "eyes of the letter A, mouth of the letter O" when witnessing a divorce scene where the insider has a hasty decision, which is so absurd that it is hard to believe.
The incident stemmed from a post by a woman named NH (from Hanoi). Accordingly, NH shared that she was extremely surprised when her husband and her husband's family accused her of adultery and asked for a divorce.
The reason comes from the image cut from the video, recording a scene of a young girl hugging and patting a man (supposedly her husband/boyfriend). According to NH, her father-in-law, after accidentally going online and seeing this picture, concluded that the girl in the picture was his daughter-in-law, cuddling with her lover.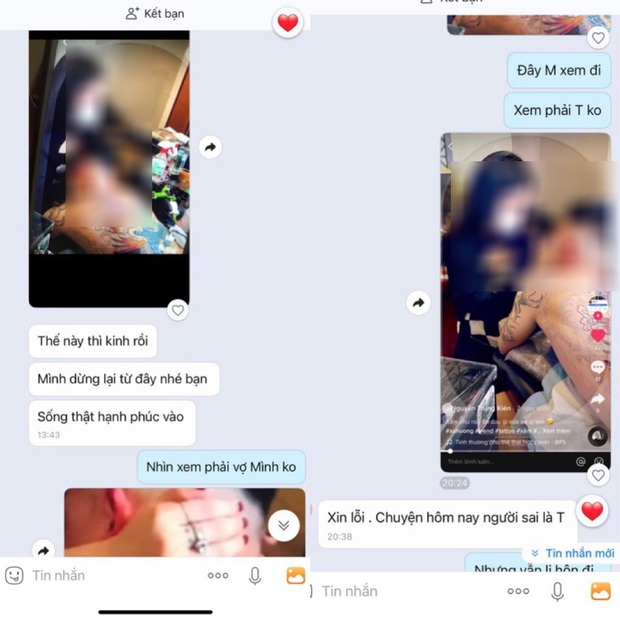 The wife was surprised and bewildered when her husband suddenly asked to "divide the luggage"
"I was shocked when I was sent the picture, because it was clear that the girl in the picture was not me, but from my parents-in-law to my husband, they all insisted that I hugged some strange man and demanded a divorce.
We have been living together for 10 years, but from my husband to my parents, no one looked closely to see if it was me, only my 7-year-old son said "not mom".
That's why I went online to ask people to help me find the original clip with a clearer image of this girl to vindicate myself." – NH shared.
Not long after that, the original clip was found. Accordingly, the clip was posted by Mr. Nguyen Trung Kien, an artistic tattooist from Hanoi on his personal Tiktok page.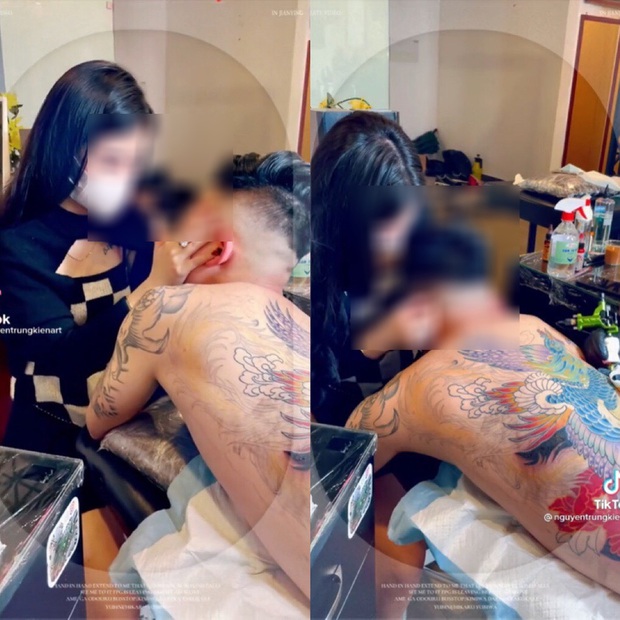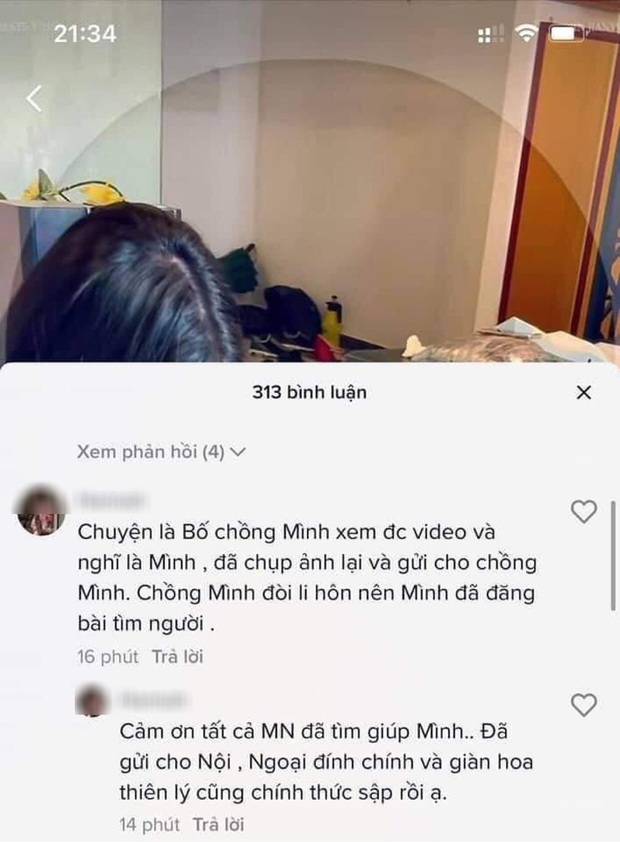 The clip was shared by Nguyen Trung Kien – a tattooist in Hanoi
Mr. Trung Kien confirmed these days, the clip he shared was suddenly "hot" because it was related to the case of the husband suspecting his wife's adultery.
"The clip was posted on the page a few days ago, in which my guest came to get a tattoo and was accompanied by his girlfriend to take care of and comfort him.
Seeing that the situation was cute, we went back to post it, unexpectedly recently saw it being shared a lot on websites because it was related to other people's dramas, but in the end it was all just a misunderstanding. – Mr. Trung Kien said.
Immediately after finding the original clip, NH said she immediately sent it to her husband and her husband's family to confirm that the girl in the clip was not her.
The husband immediately "turned the car" to apologize to his wife because in his temper he could not keep calm and sober to verify, but hastily accused his wife of wrongdoing.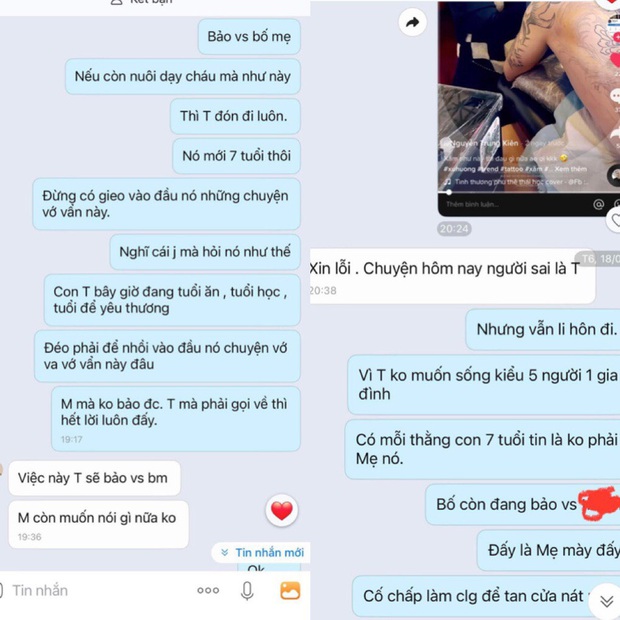 Ms. NH said: "After I got a clear clip, I sent it to my husband and both sides for correction. But that was just to prove our innocence, but we still decided to get a divorce because we couldn't accept that my husband and in-laws lacked trust in us.
Moreover, he also injected his son with the fact that his mother had an affair. 10 years of sacrifice, suffering in the end just because of an unclear photo that they are willing to turn their back like that."
Ms. NH did not forget to attach a series of photos to share the exchange between her and her husband after this "unique" incident. Although her husband admitted it was wrong, but according to Ms. NH, this was the last drop of water that made the marriage unable to hold on anymore. Right now, it's still happening to a lot of people.
https://soha.vn/thay-anh-doi-nam-nu-au-yem-ong-bo-lien-bat-con-trai-li-hon-va-su-that-khien-ca-nha- an-han-20220321110221412.htm
You are reading the article
Seeing a picture of a loving couple, the father immediately forced his son to divorce and the truth made the whole family regret it

at
Blogtuan.info
– Source:
Kenh14.Vn
– Read the original article
here