Tin
The wife who cut off her husband's penis once promised to protect her daughter with her life
"I will not let anyone bully and harm you, I will not allow anyone to touch my daughter," the mother once wrote.
Relating to the case that Ms. HTN (36 years old, Chieng Hac commune, Yen Chau district, Son La) cut off the penis and testicles of her husband, NVH (29 years old) because of suspicion of acts sexual abuse As for her stepchild, information from lawyer Nguyen Anh Thom, who supported Ms. N., said that the investigating agency has taken her niece to a forensic examination to continue investigating and clarifying. case.
The incident caused the people of Chieng Hac to be shocked by Ms. N's behavior. However, according to Ms. N's lawyer, her behavior stemmed from the psychological repression when the husband had grown old. For a long time, she sexually abused a 15-year-old girl (who is the stepchild of Ms. N.) for a long time, so she provoked and used a weapon to injure her husband on the evening of March 19, 2022.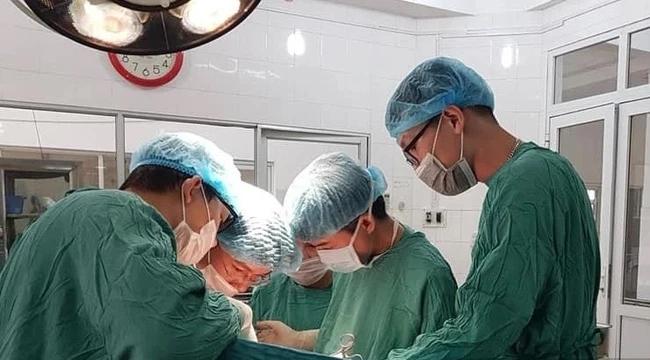 Doctors at Son La Provincial General Hospital performed surgery on the victim. Photo: Son La Provincial General Hospital.
She said that the subject had sexually abused her niece starting 2 years ago and there is evidence from the camera recorded on March 18, 2022 that the subject sexually abused her at home. Although there were still 2 small children at home (1 4-year-old child and one 5-year-old child), the subject still sexually abused him.
In addition, according to information from the Chieng Hac commune government, NVH has repeatedly had bad behavior towards a 15-year-old girl.
Although N.'s daughter told her mother many times about H.'s (stepfather's) behavior, however, because there was no evidence, H. did not admit her behavior. Ms. N. talked to H. many times, but H. continued. Frustrated, N. bought a camera and secretly placed it at her daughter's bedside.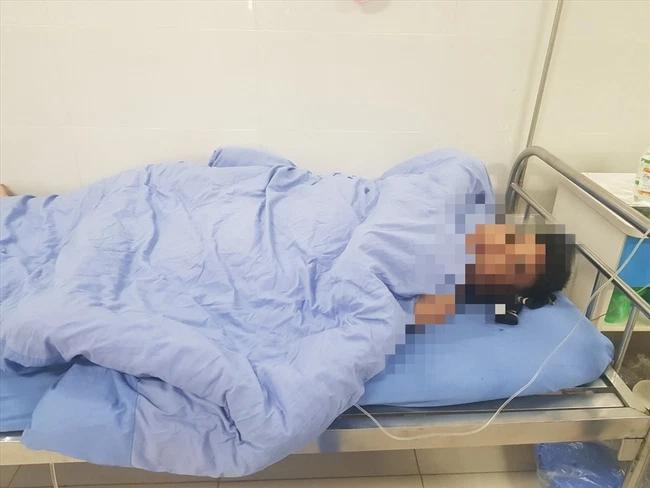 Currently, patient Nguyen Van H. is awake again. Photo: Son La Provincial General Hospital.
At about noon on March 18, when Ms. N. checked the camera and discovered that H. had "unusual" behavior towards her daughter. Frustrated, Ms. N. bought a knife of 40,000 VND and then waited until the night of March 19, while her husband was sleeping, Ms. N. used a knife to amputate H's penis.
It is known that the situation of Ms. N. is quite bleak. The girl suspected of being abused by H. is the stepchild of Ms. N. with her ex-husband.
On the personal page that is said to be Ms. N., she often posts pictures of her children, always considering them as motivation to try.
Especially for a 15-year-old girl, Ms. N. always pays attention and used to "Promise to take my own life to ensure your life… I won't let anyone bully and harm you, I won't allow anyone to touch my daughter! !!!".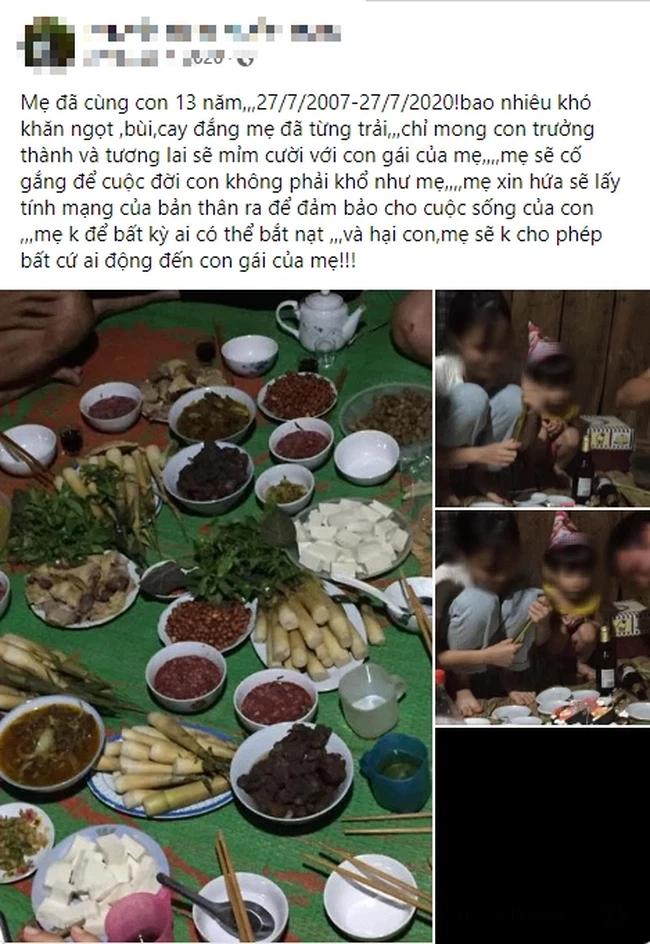 The personal page that is said to belong to Ms. N. publishes stories about her children. Screenshots.
Currently, the case is still being investigated and clarified by the Yen Chau district police agency (Son La).
However, in the legal aspect, no matter where the violation is handled, whoever violates that person must be held responsible before the law. Therefore, it is strictly forbidden to use a law violation to respond to a violation of the law.
Cases like these are heartbreaking and cause panic in society, leaving very heavy consequences for the victim and those around him.
According to the Law and Readers
You are reading the article
The wife who cut off her husband's penis once promised to protect her daughter with her life

at
Blogtuan.info
– Source:
2sao.vn
– Read the original article
here