Ms. Beth Skrzyniarz from Franklin, Massachusetts, USA was hospitalized with the condition that she could not remember the problems that had happened before. The doctors ran tests and found nothing out of the ordinary. They concluded that Skrzyniarz's condition was an episode of transient amnesia and Skrzyniarz was allowed to leave the hospital.
But after returning home, Skrzyniarz did some research online about temporary amnesia. She started to worry after reading some comments on the websites she searched for.
In addition to memory loss, Skrzyniarz also experienced numbness and tingling. She thought most likely these were symptoms of multiple sclerosis and became anxious and insecure. This made it impossible for Skrzyniarz to focus on anything other than his illness.
Another case, Mikaela Markham from Ridgefield, Connecticut, USA had an irregular heartbeat and severe stomach pain. Because it was so difficult to make an appointment with the doctor, which took weeks, she began searching online to see what she could do to relieve the pain. Some days she even spends 7 hours on this search.
"I'm at school and my stomach hurts, so it's essential right now to find ways to feel better because the pain is so unbearable for me," says Markham.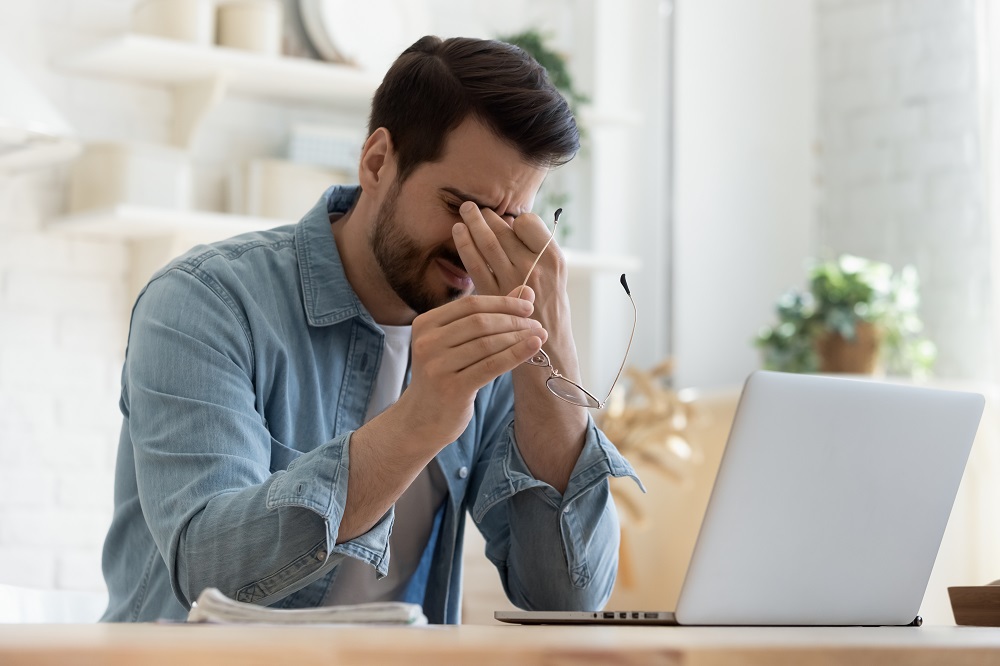 A lot of inaccurate health information online can be overwhelming. Illustration
Experts warn of harmful effects of 'Doctor Google'
Like many others, Skrzyniarz and Markham have fallen into the 'deep pit' of self-diagnosis.
Nowadays, it is not difficult to find health information on the web with just one click.
Assoc. Dr. Ateev Mehrotra at Harvard Medical School and Beth Israel Deaconess Medical Center in Boston, Massachusetts, US, admits that anxiety after reading health information online can be potentially inadequate.
"You have a headache and go to groups where people share information, tips and stories about the headaches they are having. But people with migraines or tension headaches, who make up about 90-95% of people with headaches, are less likely to post to these groups. People who have severe headaches from bleeding in the brain or have a malignancy are more likely to post about their condition."
Jade Wu, an expert in the Department of Psychiatry and Behavioral Sciences at Duke University School of Medicine (USA), said the line between being a health literate and falling into the self-diagnosis loophole is very fragile.
"We all have a tendency to suffer from what is known as 'confirmation bias', the tendency to unconsciously but selectively seek out information that confirms what we already believe. When you get 20 Google search results, your eyes are automatically drawn to the sections that talk about what you already suspect and this can lead you to the 'deep pit' of self-diagnosis. If one thing looks convincing to you, chances are you'll dismiss the others," Wu said.
"Strikingly, this can increase your feelings of anxiety. In addition, having online doctors give you the wrong answer will also make you trust them less, which creates feelings of depression and frustration," Wu added.
How to search for accurate health information on Google?
Search trusted sites
PGS Mehrotra advises you to consider the quality of the websites you are visiting.
"Medical websites like Web MD or Mayo Clinic give you more objective and quality information than groups," says Associate Professor Mehrotra.
Many people have a habit of looking at information on groups, but experts advise you not to do this.
"You can take this as information and avoid jumping to conclusions before consulting your doctor," notes Wu.
Prepare questions to ask the doctor
"To avoid getting into arguments with doctors, I recommend presenting your thoughts in the form of a question," says Wu.
"Instead of saying 'I've learned about my symptoms and I think it's disease X', try asking 'Can the doctor give me information about disease X?'. Show you're open-minded by consulting your doctor."
"With anxiety, we tend to just want a definitive answer. Instead of forcing your doctor to answer 'yes' or 'no', ask about the next steps you should take and the means you can use to learn more," explains Wu.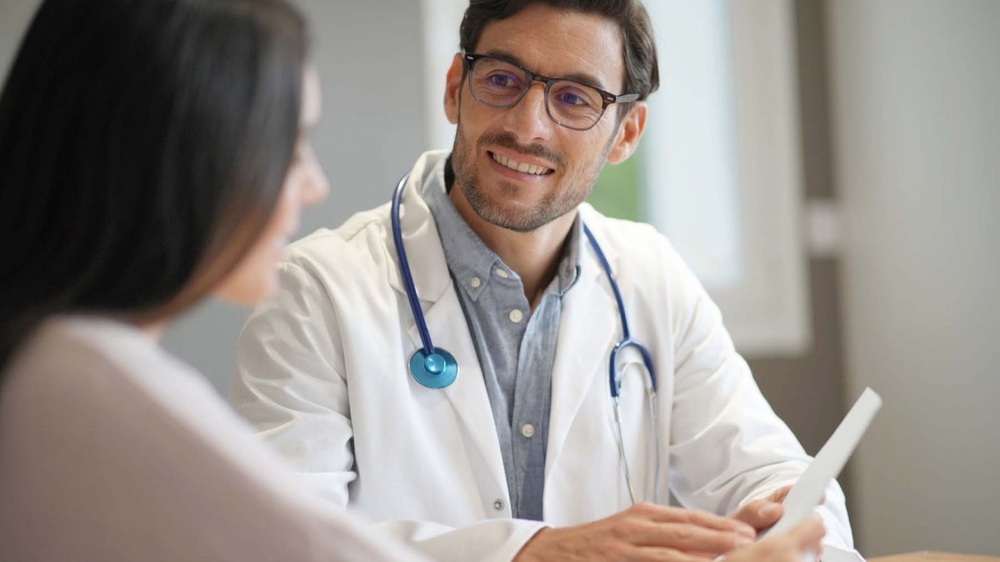 Prepare questions to discuss further with your doctor, rather than make your own conclusions about your symptoms. Illustration
Don't self-diagnose
Both Wu and Associate Professor Mehotra warn of confirmation bias. In addition to the symptoms you notice, doctors need to consider additional factors such as personal and family health history, medications used, social background and other factors. ."
If you don't trust your doctor's answer, you can always see a second doctor.
Keep yourself busy
"Thinking too much about one thing can really slow down the discovery of other problems," says Wu. "I recommend that you temporarily stay away from computers and phones and engage in other more engaging and enjoyable activities such as walking, chatting or watching TV."
Wu adds that the more time you spend on activities that are fun and meaningful, the less likely you are to be drawn to these 'deep pools'.
(Source: NBC News)
https://soha.vn/vi-sao-khong-nen-hoi-benh-bac-si-google-chuyen-gia-canh-bao-tac-hai-kho-luong-20220321121724877.htm
You are reading the article
Why should you not ask "Doctor Google"? Experts warn of unpredictable harm

at
Blogtuan.info
– Source:
Soha.vn
– Read the original article
here