Akaza in Kimetsu no Yaiba is considered one of the strongest and most complex villains. For many fans of the series, even when Akaza killed Rengoku in the Mugen Tran arc, they still couldn't hate the demon for what he did during the battle against the pillar.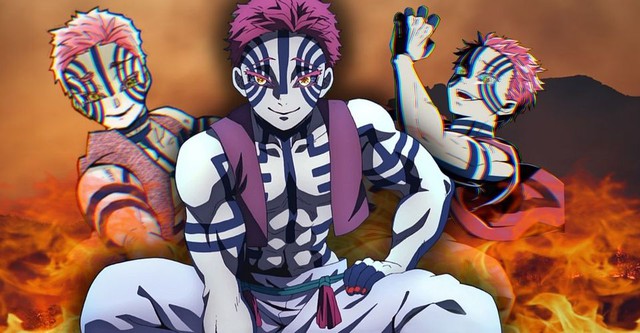 *Note: This article contains spoilers for the original manga by Koyoharu Gotouge.
10. Akaza's human name is Hakuji Soyama & grew up in the slums
Before becoming a demon and changing his name to Akaza, his name was Hakuji Soyama. At this time, Hakuji Soyama is a student of Master Keizo – the owner of a dojo. Master Keizo has a daughter named Koyuki, he initially brought Hakuji back to the dojo so that he could take care of her.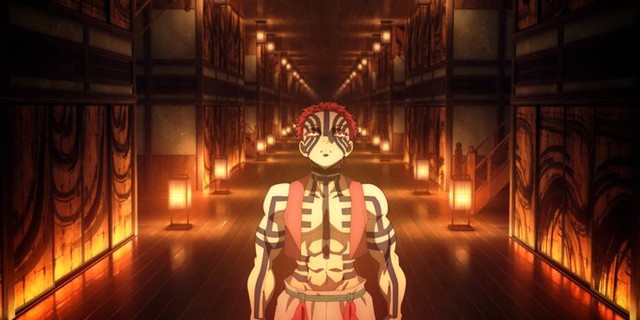 From a young age, Hakuji grew up in the slums, next to his father who was sick all year round. To make a living and have money to treat him, Hakuji had to work as a pickpocket. However, he was arrested and severely fined and had to receive a marker tattoo – something reserved for criminals. Later, during a fight, Hakuji met Master Keizo and was adopted by him.
9. Akaza turned into a demon at the age of 18
Hakuji's life at Master Keizo's dojo was perhaps the happiest of times. He befriended Lady Koyuki and was even promised by his master to marry his daughter and inherit the dojo. But one day, the student at the dojo informed Hakuji that both Master Keizo and Lady Koyuki were poisoned by students at the rival dojo. As a result, both of them died not long after. This made Hakuji extremely angry, in retaliation, he went to the rival dojo and killed 67 people of this dojo with his bare hands.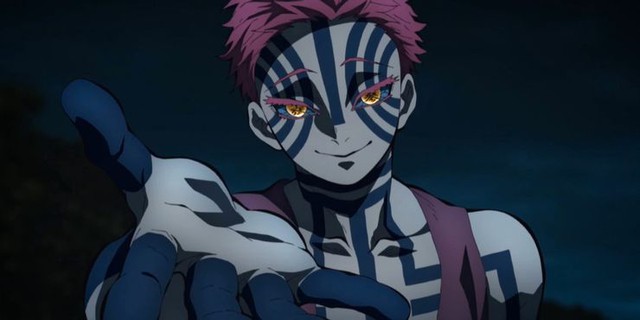 The news of this bloody massacre reached Muzan, who thought that the killer must be a demon. So, Muzan went to find Hakuji and told him about his plan to create the Twelve Moon Demons – a group consisting of the strongest demons, while also turning Hakuji into a demon. Due to the overwhelming mental shock, Hakuji lost his mind and immediately accepted.
8. Akaza's pursuit of power reflects his obsession as a human
Unlike other demons that increase in strength by constantly eating humans, Akaza's sole purpose is to become stronger through training and pitting against potential opponents. This makes his ambitions much more complicated as well as helps him to persist in a way that is more difficult to destroy.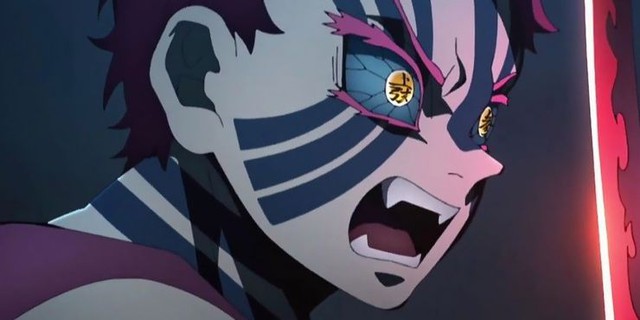 Even after being decapitated, Akaza was able to regenerate his body and revive due to his desire to live to become strong – something not every demon in the twelve moons could do. Akaza's power can almost nullify the demon-slaying ability of the Nichirin sword. His strong desire stems from his desire to protect his father, master Keizo, and Koyuki when he was still a human.
7. Akaza greatly despises the fact that he used to be human
Because Akaza's time as a human was filled with tragedy, he tends to get angry when reminded of this time in any way. He views people as worthless and hates having to remember the past. For example, he was annoyed with Tanjiro when the boy kept talking about his duty to protect the weaker. He is also angry when he realizes that Giyu resembles his master Keizo.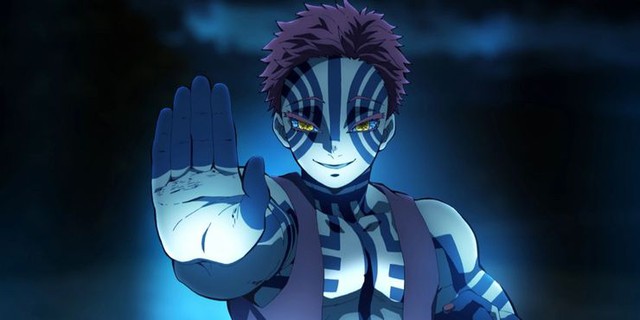 Although he hates humans very much, but Akaza is a rare demon that still retains a lot of personality and human form.
6. Akaza really cares about those he loves
It's hard to believe that Akaza used to be a very caring person. However, as a human, he always took care of those he loved. For example, he picks up pocket to have money to treat his father or make friends and take care of Lady Koyuki when she is seriously ill.
You are reading the article
10 shocking facts about the status and strength of Thuong Huyen Tam Akaza (P.1)

at
Blogtuan.info
– Source:
gamek.vn
– Read the original article
here