Ô tô - Xe máy
A series of expensive supercars docked in Vietnam in the first half of March
Many rare and expensive supercars continuously docked in Vietnam in March, attracting the attention of car enthusiasts.
Hummer H2 degree 6 wheels
The latest, the new 6-wheeler "monster" Hummer H2 6×6 was brought from Cambodia by a private importer in Saigon.
This is currently the only Hummer H2 with a 6×6 drive system rolling in Vietnam. Not only that, the car also owns the optional license plate 56H-6789, also known as the lobby sign, which means to level everything very well.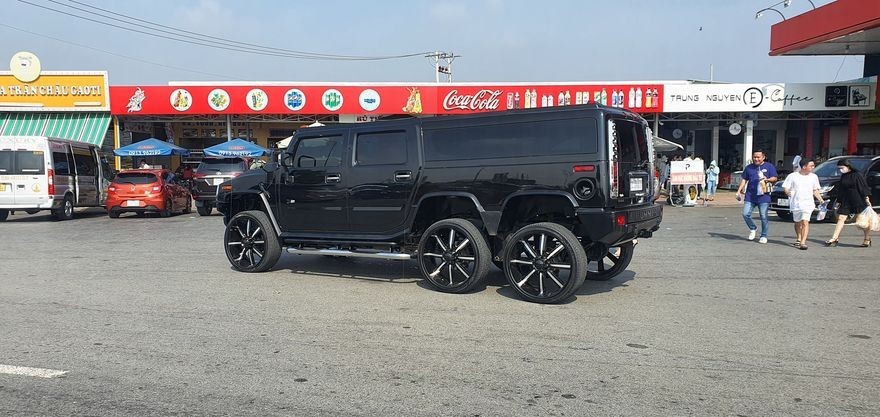 Hummer H2 with 6 wheels has just returned to Vietnam. Photo: Hai Pham.
The original Hummer H2 SUV is equipped with a V8 engine, producing a maximum capacity of 325 horsepower at 5,200 rpm and maximum torque of 495 Nm at 4,000 rpm. The engine is mated to a 4-speed automatic transmission. Hummer H2 has time to accelerate from the starting position to 100 km / h in 10.7 seconds.
Currently, the price of the car is still a problem that makes many players curious.
Porsche 911 Targa GT3 2022
Near the middle of March, a private showroom in Hanoi sent home a car supercar Porsche 911 Targa GT3 2022 unique colors.
Porsche 911 Targa GT3 2022. Photo: Sam Hue Minh.
The price of Porsche 911 GT3 version 2022 in the form of non-genuine imports is estimated not to be lower than 20 billion VND.
The car is equipped with a naturally aspirated, 4.0-liter 6-cylinder engine block that will produce a maximum capacity of 503 horsepower at 8,400 rpm and maximum torque of 470 Nm at 8,400 rpm. engine 6,100 rpm.
Morgan Plus Four 2022
In early March, the classic style car Morgan Plus Four also returned to Vietnam as a private import. The car belongs to the latest generation, the car has a unique design, for lovers of classic cars with a rumored price of over 5 billion.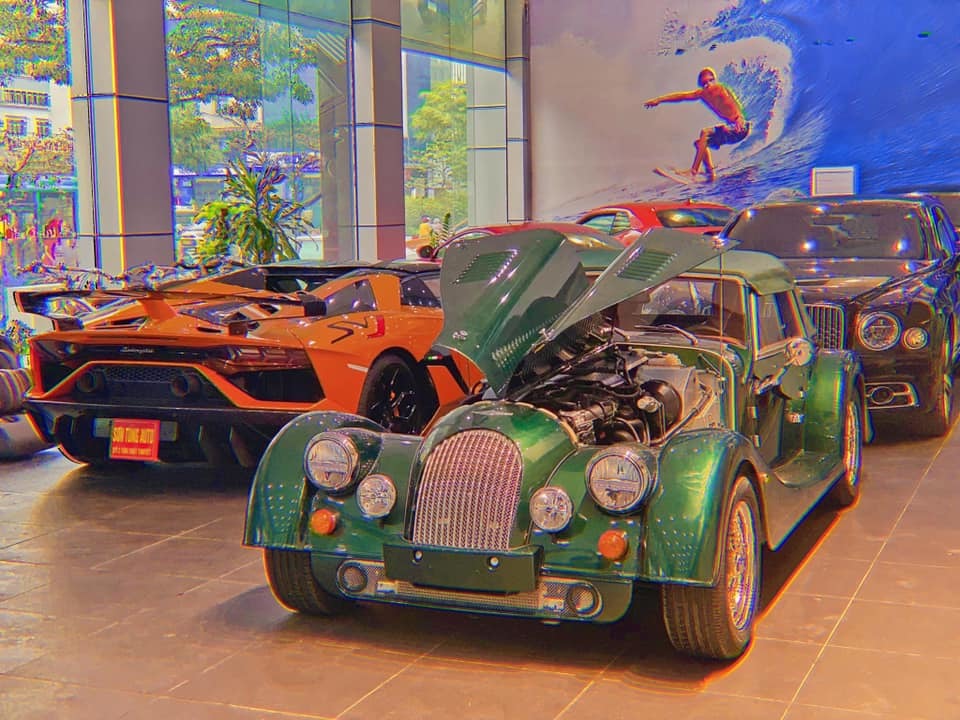 Morgan Plus Four 2022
Photo: Sam Hue Minh.
The car has a rather fancy blue exterior color. The car is equipped with a green cloth roof and a rear wheel to help increase the classic look.
The car is equipped with a 2.0L I4 engine developed by BMW, producing 255 horsepower and 400 Nm of torque. The car can accelerate from 0 to 100 km / h in 4.8 seconds before reaching a maximum speed of 240 km / h.
The number of Morgan Plus Four in Vietnam is very small, only about 4 units, of which the first one with a blue exterior is currently in the collection of businessman Nguyen Quoc Cuong.
The 2nd Mercedes-AMG GT R Pro returns to Vietnam
Also in early March, a well-known car import business unit posted pictures of the opening of the second Mercedes-AMG GT R Pro and the third GT R in Vietnam.
More notably, the car is rumored to be bought by the giant Minh Plastic.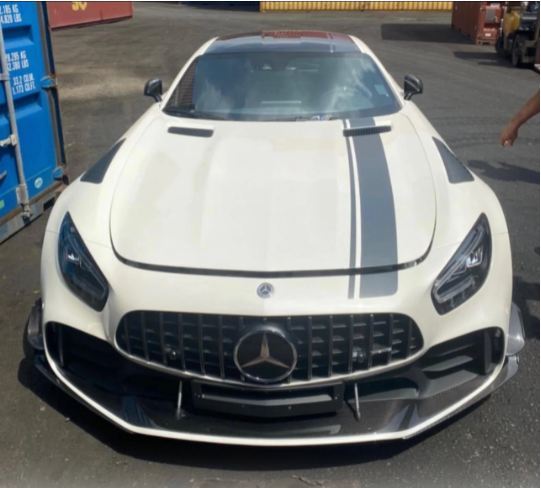 The 2nd Mercedes-AMG GT R Pro returns to Vietnam
The car has the main white paint color. The bonnet, body, roof and spoiler of the GT R Pro have sport stripes with a diffuser in front and on the sides of the car are quite unique.
The engine of this GT R Pro is a 4-liter V8 engine with a capacity of 577 horsepower and 700 Nm of torque, combined with a 7-speed dual-clutch automatic transmission.
The price of this "super product" to Vietnam is still a mystery. In foreign markets, the Mercedes-AMG GT R Pro supercar has a list price of 200,645 USD.
In addition to the above models, a number of other rare supercars are also on their way home such as the Ferrari SF90 Spider priced at more than 45 billion VND, or the Lamborghini Aventador SVJ convertible version with unique paint colors. This will be the third "super cow" SVJ Roadstert to return to the country in the near future.
Hoang Anh (synthetic)
Do you own a unique car or a super nice version? Please share videos and information to the Department of Motor Vehicles by email: otoxemay@vietnamnet.vn. Appropriate content will be posted. Thank you!
You are reading the article
A series of expensive supercars docked in Vietnam in the first half of March

at
Blogtuan.info
– Source:
vietnamnet.vn
– Read the original article
here