The owner of this collection of antique cars is Mr. Khang, residing in Tan Phong ward, Bien Hoa city, Dong Nai province. Currently, he is the owner of Khang Pham car garage, following in his father's footsteps.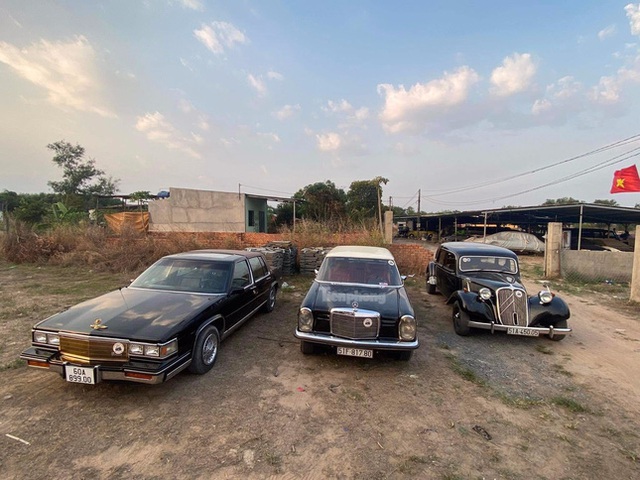 Three outstanding cars in Mr. Khang's collection.
Sharing about his passion for collecting antique cars, he said: "My father has been an auto mechanic and driver since the 2000s. Watching him work has made me passionate about antique cars since childhood. Every day. My father drove me to school in a Volkswagen T1, so my childhood memories are associated with the unique curves in the design of this car.Besides Mercedes Limousine, Cadilac Deville and Citroen Traction, I also own other super products like Ford Mustang, Dodge, GMC, Fiat 850 and many other unique cars."
To collect the above cars, Mr. Khang has to use a lot of close and far relationships, even when he accidentally encounters cars that have been abandoned by their owners for many years, he is ready to buy them for repair and restoration. rebuild. He owns a 1969 Mercedes Limousine from a car owner in Long An. After that, Mr. Khang continued to "hunt" the Cadillac Deville from Lam Dong, and the Citoren Traction he bought from a middle-aged man in Saigon. When they were first bought, most of them were in a dilapidated condition, especially the Mercedes that had been inoperable after many years of "immobility".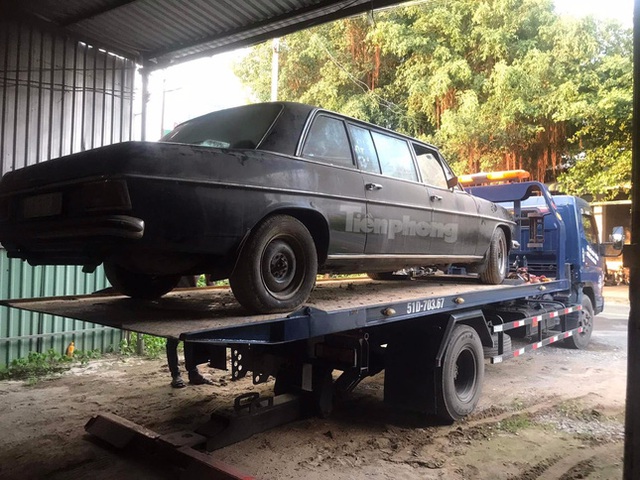 Mercedes Limousine 1969 before being restored.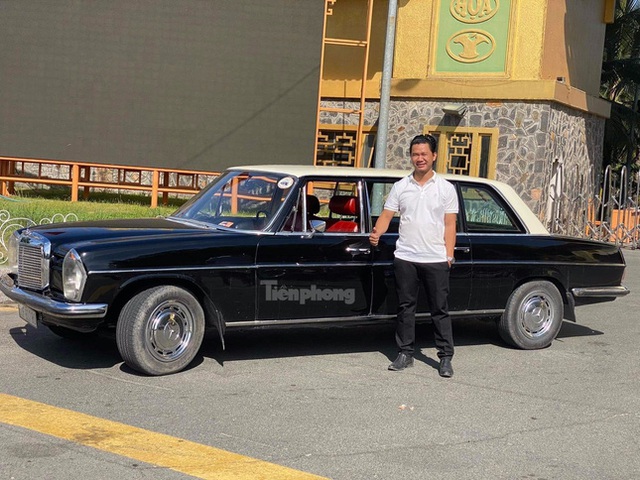 The image of Mr. Khang and the car from Germany after being restored.
To be able to "revive" a car, the owner said that it is necessary to pay attention to each segment. For example, making copper, must make the car's shape exactly like the original manufacturer's. Then remove the old paint, clean and proceed to paint in the color you choose. To keep the shine, he added a protective ceramic layer to the car. The car mechanic also installs an air conditioner because classic cars often do not have this part. Since antique cars are all equipped with small engines, he had to choose rocket air conditioners so they wouldn't be overloaded. In addition, the owner also installed an electric power steering wheel to bring a convenient driving feeling when moving in the city. Time to refurbish a classic car is usually 8 months to a year. However, some products made Mr. Khang work very hard and took up to 3 years to complete.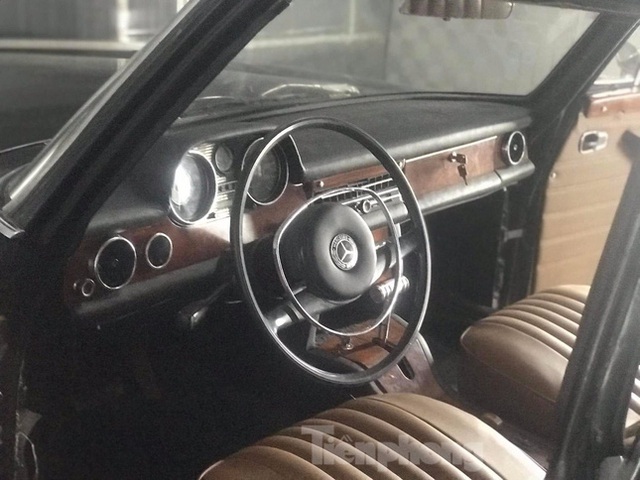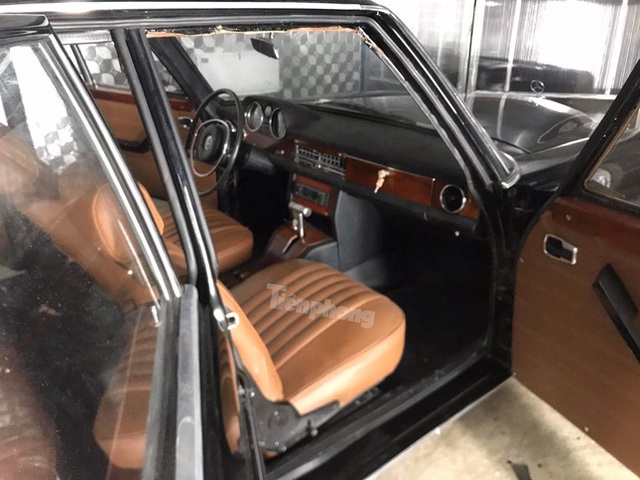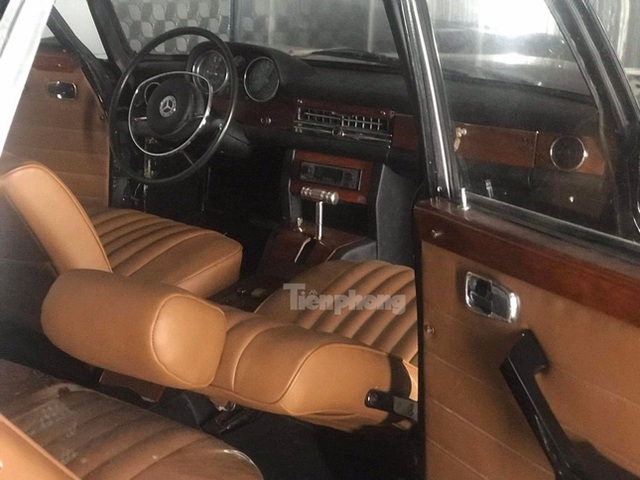 The interior of the car still retains its inherent luxury.
In terms of safety factors, owners use a number of modern car parts to replace them such as brake systems, seat belts as well as night-time headlights. Disc players or other audio equipment have also been installed to meet entertainment needs.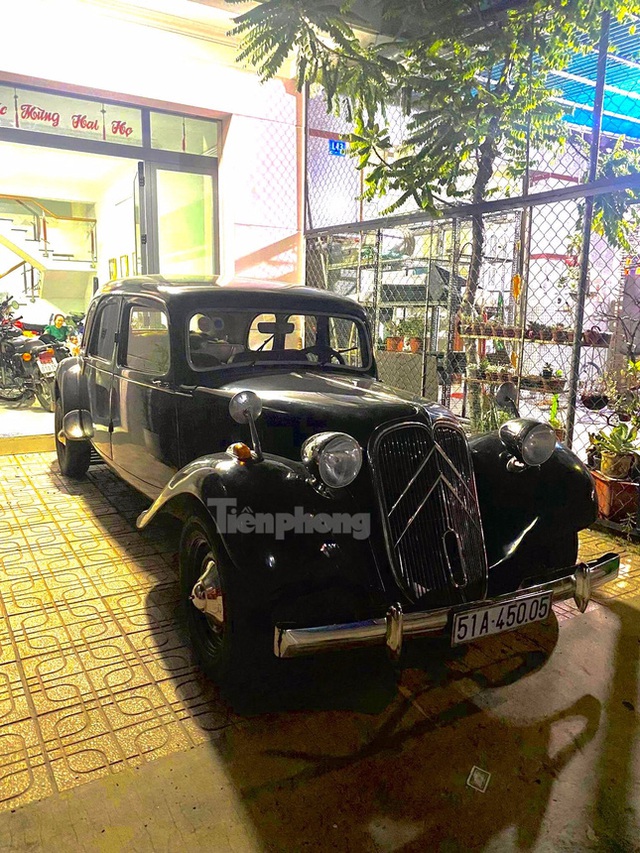 The Citroen Traction 1947 with bold classic design.
Sharing about the difficulties in the restoration process, he said: "When restoring, the most difficult thing is finding spare parts because these are rare cars in Vietnam as well as in the world. There are many rare components that can't be bought in the country, so I have to ask friends from abroad to buy them for me. When overcoming difficulties, I feel this is a joy because I can connect more brothers to play cars. Even if they know they need spare parts, they are willing to give them away."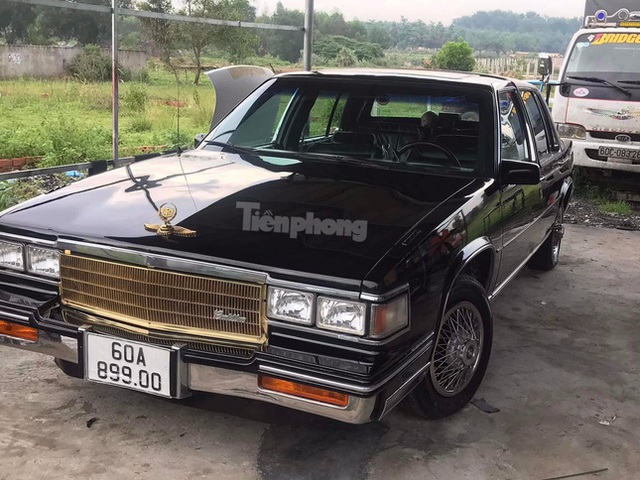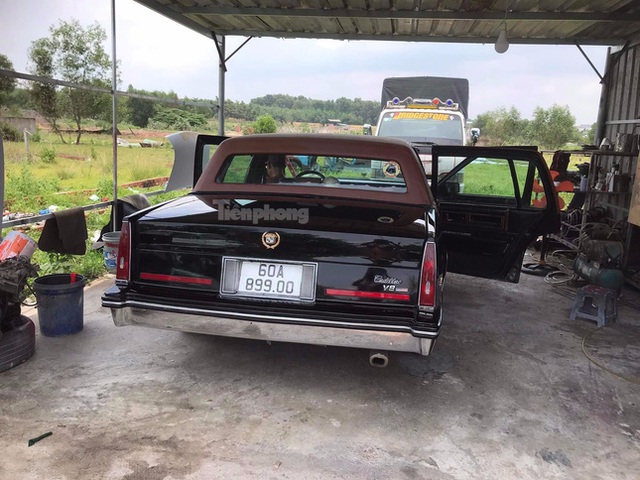 Cadillac Deville 1984 after going through a "makeover".
The owner's joy is when his car is running on the road, even when it breaks down. He believes that memories with cars are not only when you drive them, but also when they "drive" you, even push and repair cars regardless of weather and location. Workers see that as the motivation to perfect products that are durable and operate smoothly before long trips.
When asked about the situation that makes the car owner remember until now when using a classic car, Mr. Khang said: "When I go to buy a car far away, because the blood is conquered, I would love to run straight home when I can buy it, even though I know it. it has not been repaired. When I went to buy a Cadillac, me and three friends decided to run from Da Lat to Bien Hoa, at about noon we stopped to eat. At that time, a lot of people saw a beautiful car and asked to take pictures, seeing that I was very happy. But after eating, the car didn't explode because the battery ran out due to being left uncharged for a long time, so I had to contact the rescue team."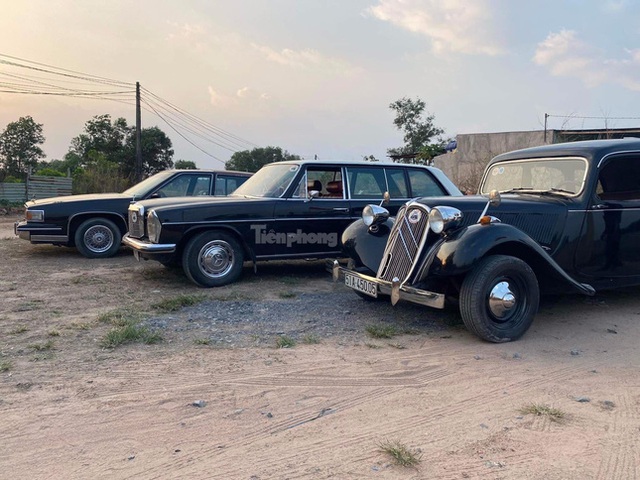 Attracting everyone's attention with the speciality of the collection always makes Mr. Khang proud.
After repairing, all of Mr. Khang's cars always bring a smooth driving feeling on all roads. Because they belong to the luxury segment, they have spacious interior space, making passengers comfortable when sitting in the car. The experience of driving classic cars always makes car owners both excited and relaxed. For him, there is nothing more wonderful than sitting on an antique car, enjoying a light music after a tiring day of work. In addition to regular use for daily transportation, Khang always drives them when taking the whole family out for a long trip.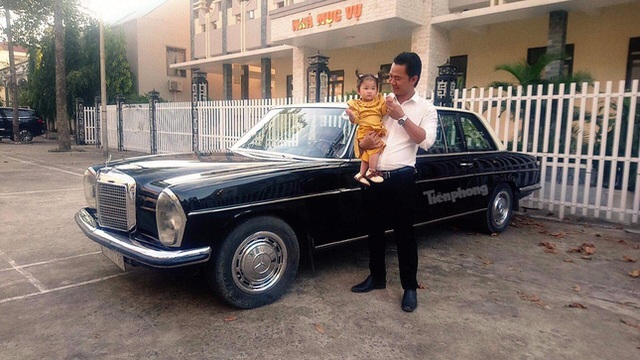 The owner trusts the Mercedes very much when taking his family on a trip.
In the collection, the owner gives the most love to the Citroen Traction because it bears the typical silhouette of the old Saigon streets. The design of the car is also very light and delicate. Currently, the value of each car is being kept secret, but Mr. Khang said he can share them with anyone who shares the same passion and makes sure to take good care of the car.
You are reading the article
Collection of 'unique' antique cars in Dong Nai

at
Blogtuan.info
– Source:
autopro.com.vn
– Read the original article
here