Giải trí
He is a famous VTV actor, a closed person but unexpectedly beautiful
WATCH VIDEO: MC Duc Bao is destined to be paired with a line of beauties, Miss.
Morning coffeedebuted on VTV3 since 2012, until now the program has been re-dressed with many impressive MC faces. In addition to interesting content, famous MCs such as Duc Bao, Hoang Quan, Dinh Tu … also received love from the audience. Not only the male MCs were interested, but the pink shadow behind them also made the audience curious.

MC Duc Bao was born in 1987, graduated from Hanoi University of Science and Technology, but suddenly pursued his passion for MC. In 2013, he impressed everyone when he won an award 2013 Golden Swallow – national competition for presenters. Duc Bao is in charge of the MC work of a number of "hot" TV programs such as: We are soldiers, Morning coffee, Blueprint of life,…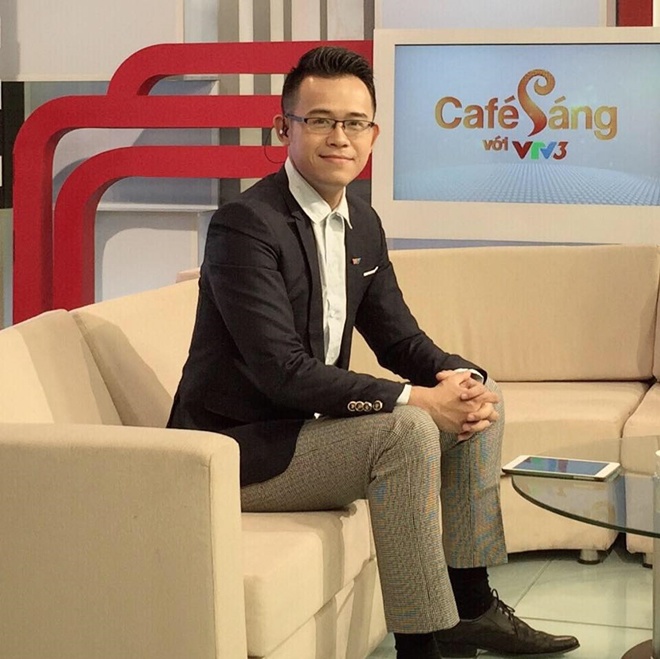 This handsome male MC is liked by everyone when he leads the We are Soldiers program, Morning Cafe.
Not only is he a successful career, he is also admired by his happy family besides his wife. Therefore, in April 2018, Duc Bao officially held a wedding ceremony with Phuong Thao – a young, beautiful and charming girl.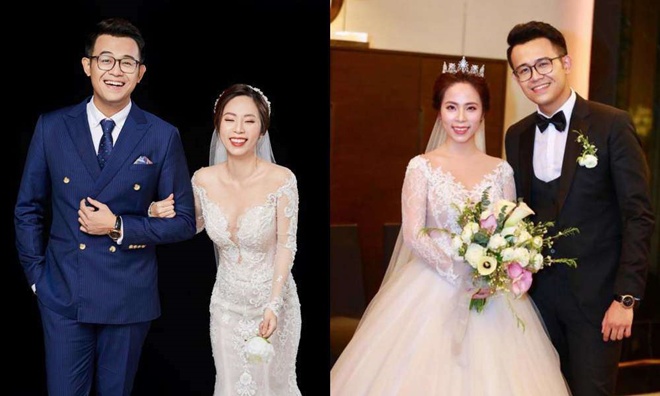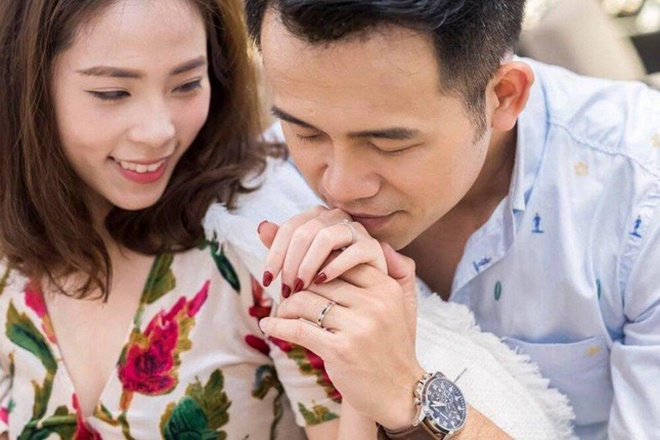 The male MC is married to the female editor of National Assembly Television.
Duc Bao's wife, born in 1992, is also a TV editor and MC on National Assembly Television. Due to the nature of her work, she often appears on television, so Phuong Thao has a discreet, polite and feminine fashion style.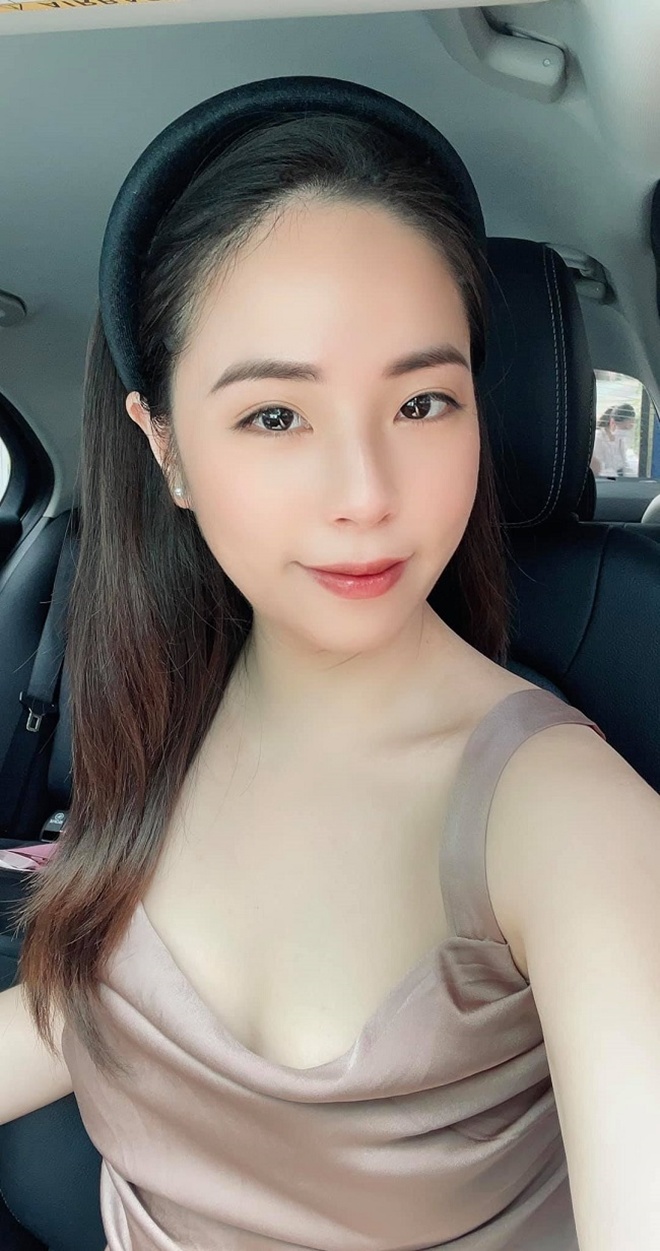 Not only beautiful, but Phuong Thao also has a great sense of style.
Sharing about his love relationship with his 5-year-old wife, MC Duc Bao said that the two knew each other through work and "fell in love" with each other because of the similarity and harmony in outlook and life. After years of marriage, the male MC said that he felt comfortable having his wife working in the same field, understanding and sympathizing with each other's work.
"Everyone has bad points, there are things we can change, there are things that can never be changed. Only compromise and acceptance can help us become tolerant and patient enough to stay together. In the family, men's work is like arms and shoulders. Weapons for childbirth, providing the family with the best living conditions. The shoulder is for protection."– MC Duc Bao once shared.

Nguyen Hoang Quan (born 1991), he is a male MC who is quite familiar with VTV audiences. Surely those who like the program Morning coffee, the name Hoang Quan was already familiar. The male MC born in 1991 is attracting viewers' attention with his bright smile, natural walk, and bright appearance.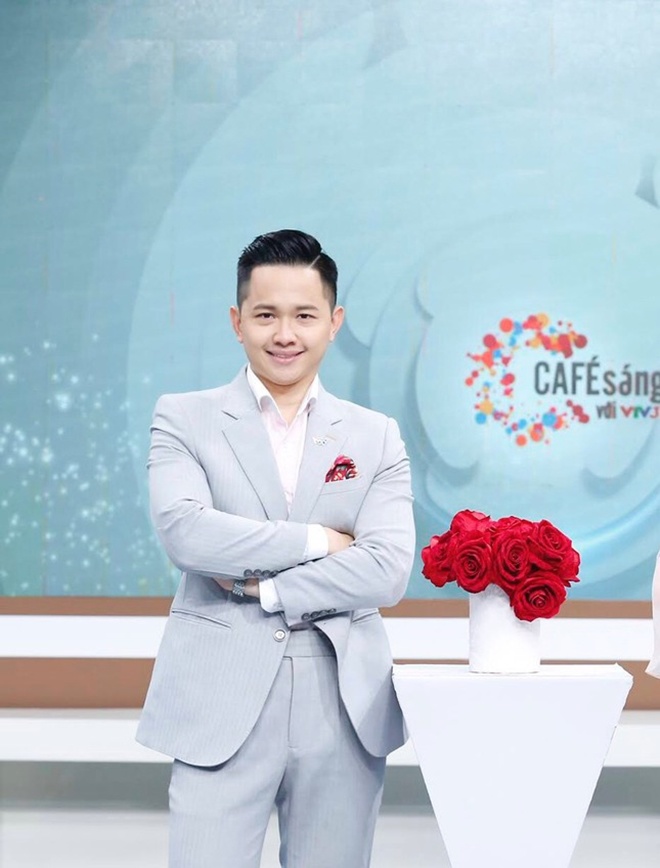 Hoang Quan is the face of the familiar MC of the Morning Cafe program.
After a long research, this handsome male MC officially fell in love with his beautiful partner named Ngo Hai Yen – a famous face among young people who specializes in making videos on food topics. Hi Yen is loved by many young people through the Youtube channel What do you eat today? and a personal page of more than 80 thousand followers.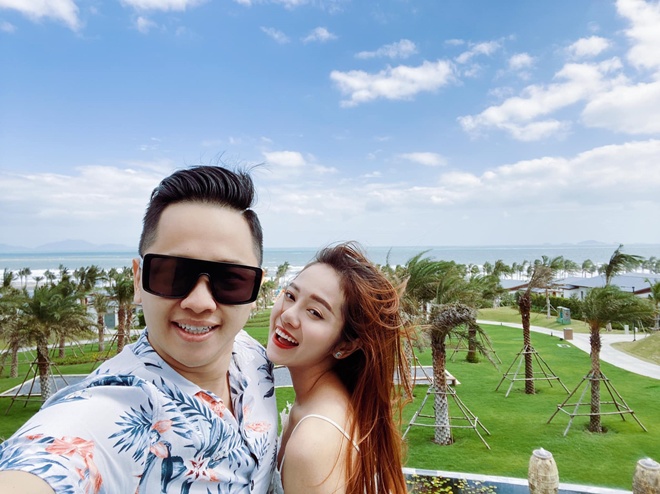 Male MC falls in love with beautiful female YouTuber Ngo Hai Yen.
Ngo Hai Yen has a beautiful and sweet appearance with a strong and feminine style. MC Hoang Quan once revealed that he got to know his wife through an "matchmaking" friend. Both said that they did not expect to meet their life partner in an arranged marriage situation, but both have feelings for each other. At the first meeting, MC Nam recounted, captivated by his wife's charming eyes and smile.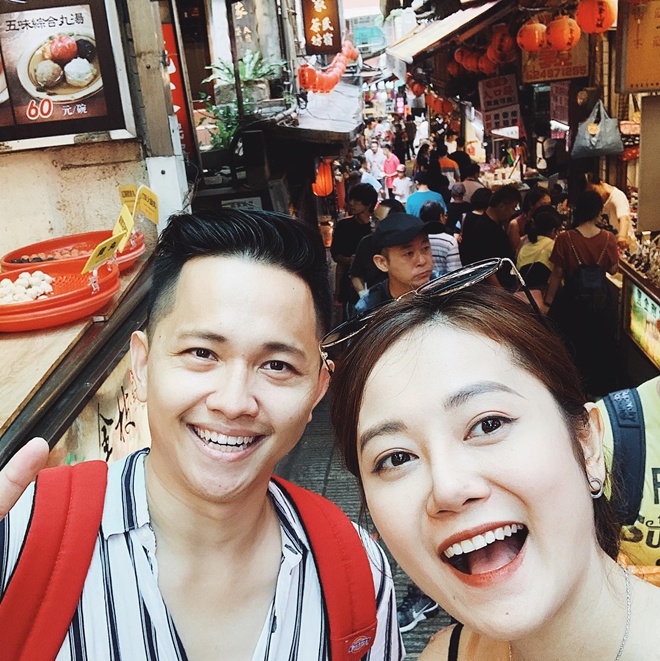 The two were betrothed by friends and fell in love at first sight.
After dating for quite some time, the couple decided to share the house with congratulations from many friends and colleagues. After the wedding, Hoang Quan and his wife always showed their affection. In particular, on personal pages, this young couple often shows photos of their love and gives each other "winged words".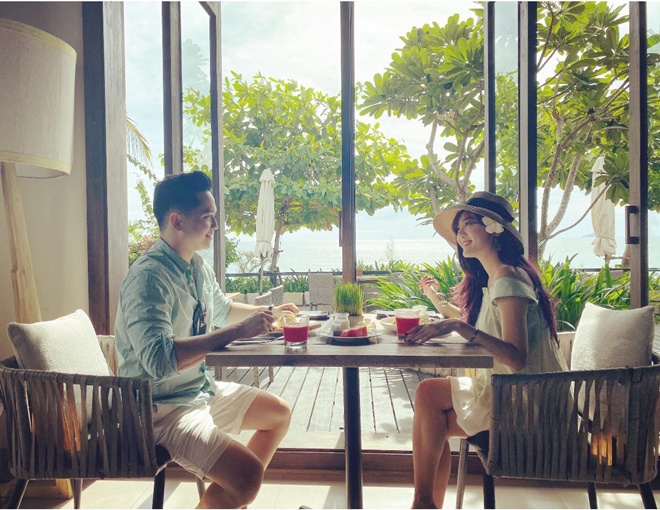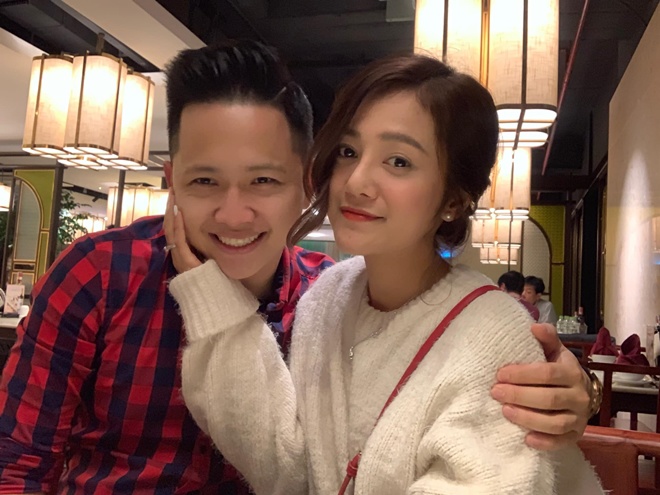 This couple always shows their affection after the wedding.
Whenever he mentions his wife, the male MC can't hide his happiness: "My wife understands and sympathizes with her husband's work. On the other hand, I also have a lot of respect for my partner, so I always try not to let him or her worry or think about things that aren't worth it.
With female colleagues, I only exchange work-related matters, and during my leadership, I always maintain a serious and professional attitude. That's why since we got married, my wife never complains or gets jealous for no reason."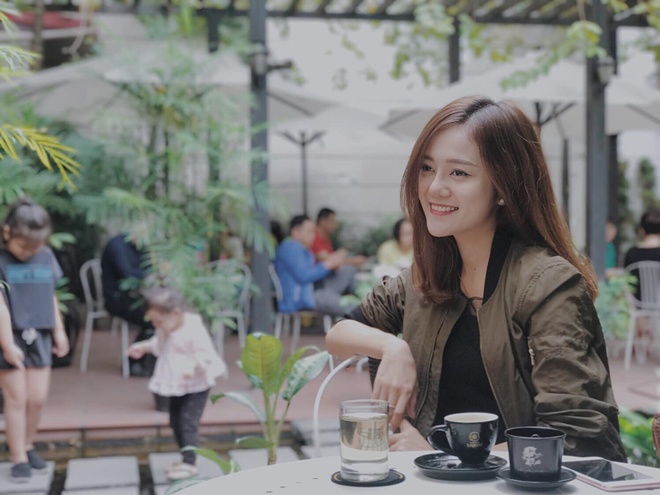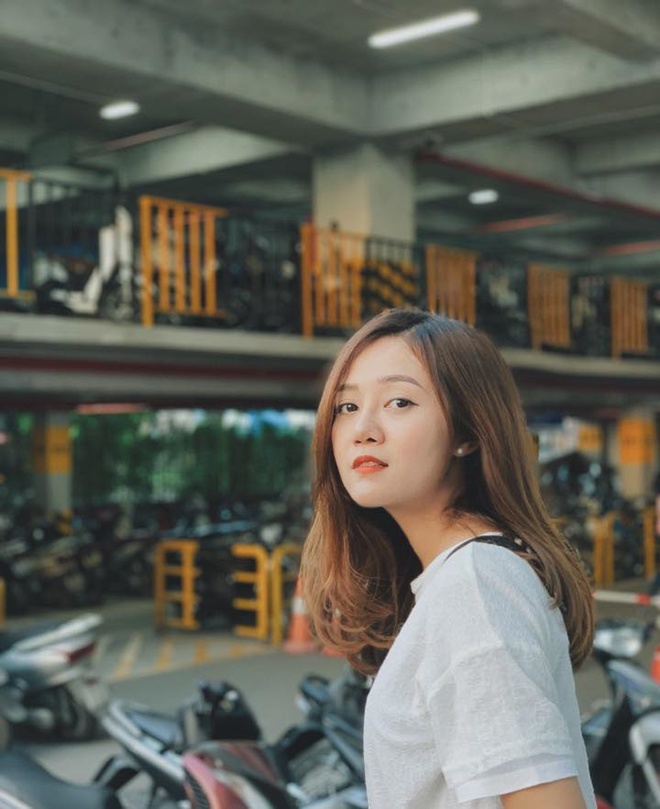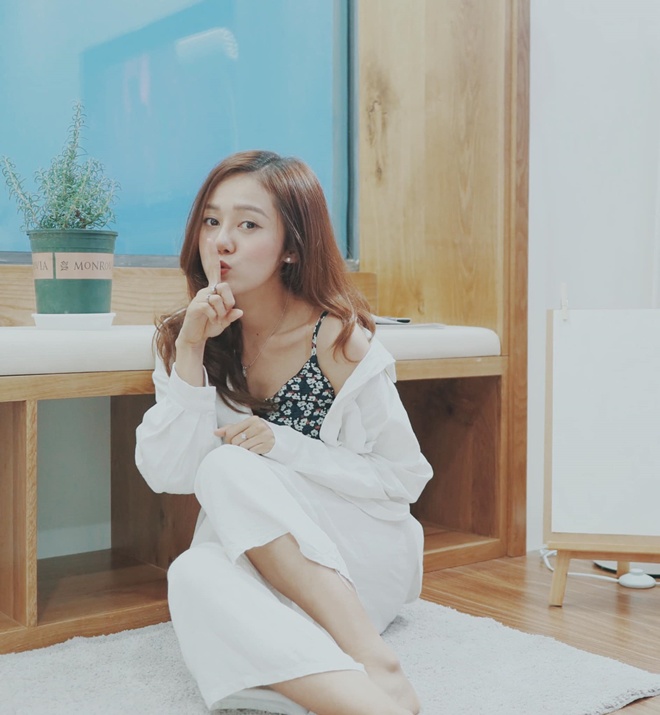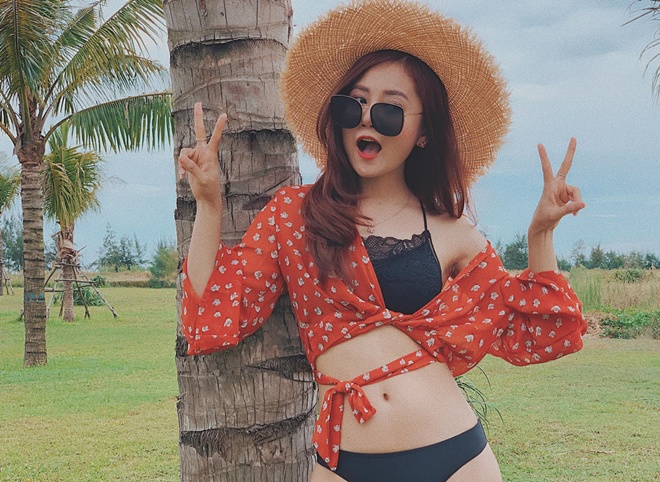 MC Hoang Quan's beautiful wife.

Dinh Tu is known as an actor and model. The 1992-born actor also showed his multi-talented abilities when trying out MC roles in a number of programs: Student Stories, Hello Tet 2021,…. In 2021, Dinh Tu is one of the four new faces chosen to lead morning coffee New versions are broadcast live daily on VTV3. Taking on new, more difficult roles, the actor is expected to bring a new breeze to the show.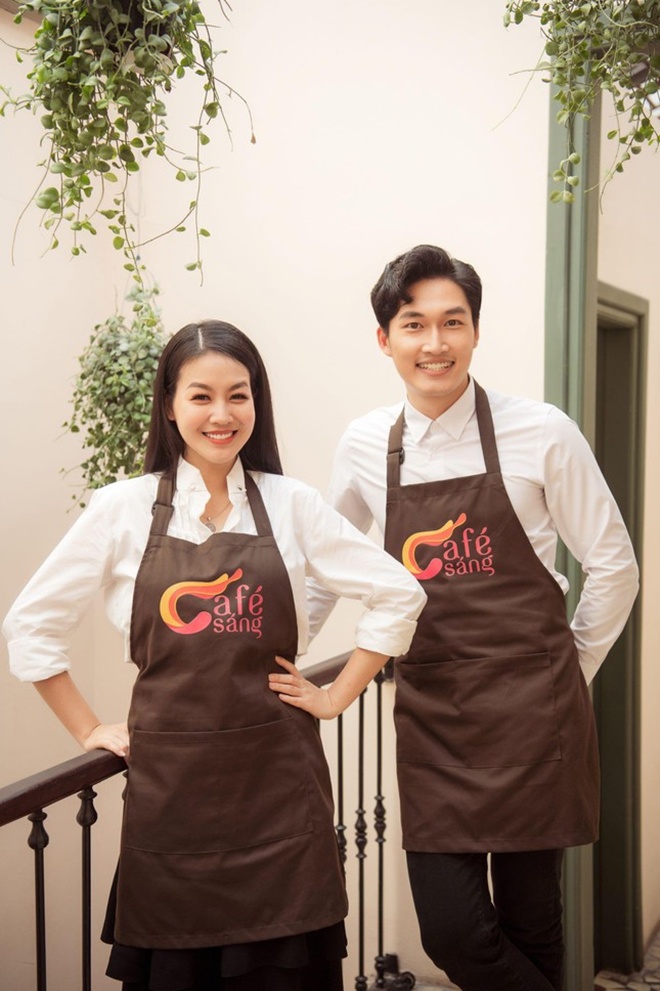 In 2021, Dinh Tu will become one of the new elements of Morning Cafe that many people have been waiting for.
In addition to his career, Dinh Tu also received more attention when he publicized his "sister" love with actress Huong Giang. This couple has known and loved each other since filming together Calm inside. Huong Giang is not only 3 years older than her boyfriend, but she also broke off her marriage and is currently a single mother.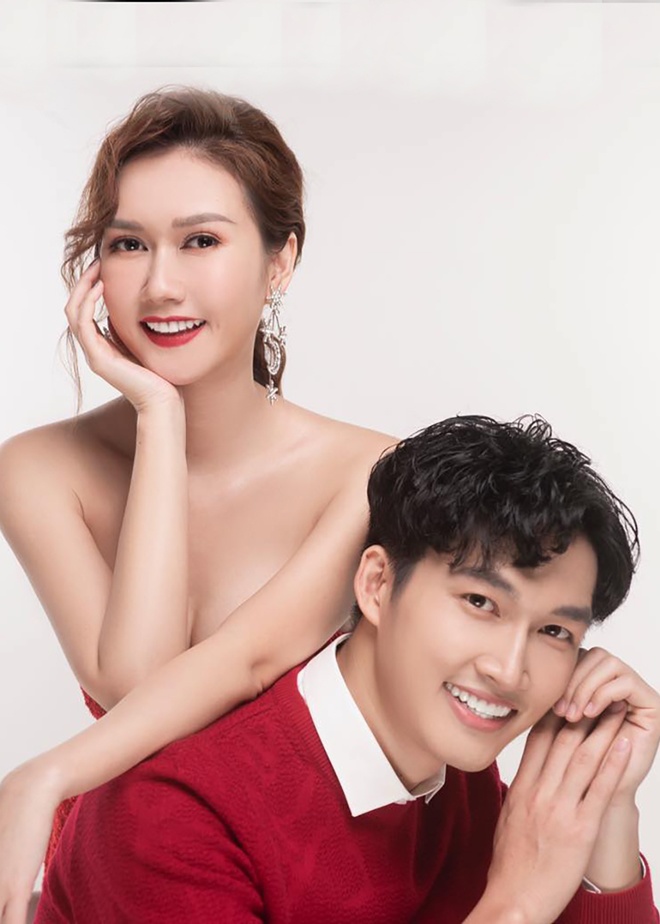 The young actor was taken aback when he publicly got to know his three-year-old senior, still a single mother.
She is a famous actress on VTV, once attracted attention with her personality role in Lives with her mother-in-law Secretly in the abyss Girl of someone's house and Flowering season is back. Apart from being an actress, Huong Giang is also active in the field of MC and won the Miss Hanoi Student Award 2009.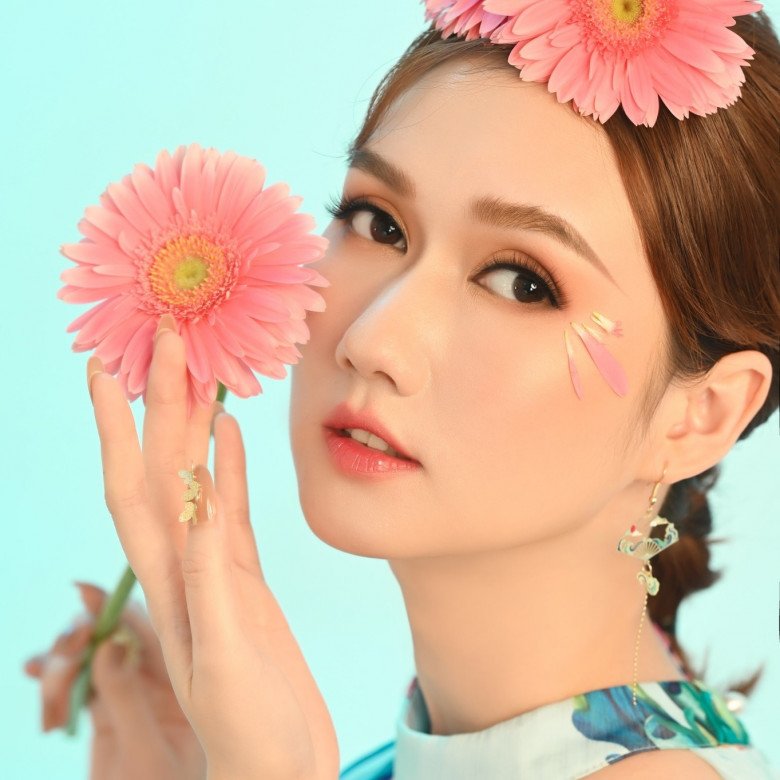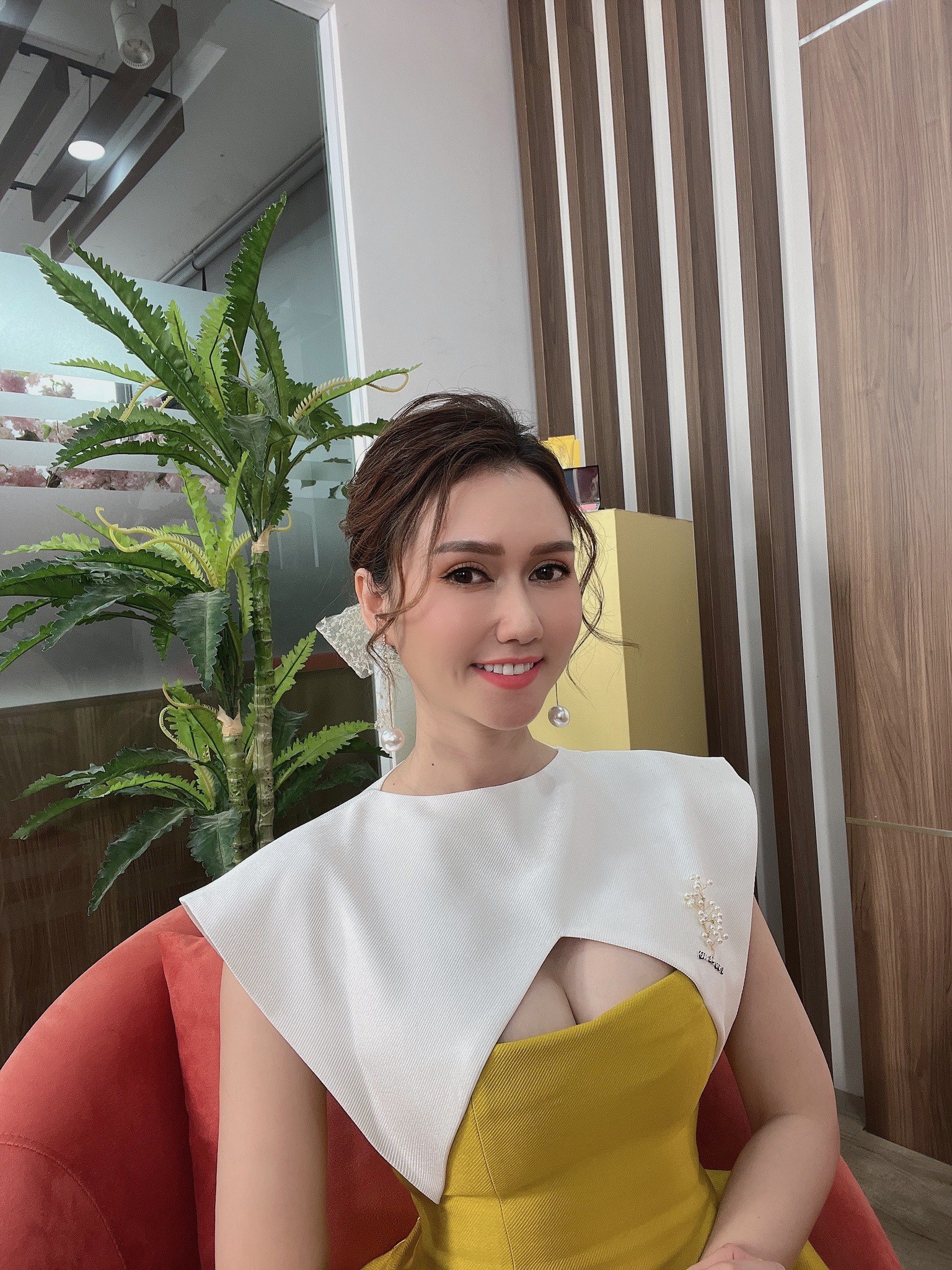 Huong Giang is an actress and MC who is familiar on television.
As for Dinh Tu when he first fell in love, he was just a young actor who had just graduated from school, as seen from his handsome appearance and charming acting. The beautiful romantic relationship with Huong Giang also helped the male MC get a lot of attention. After more than 5 years together, time has proven their match.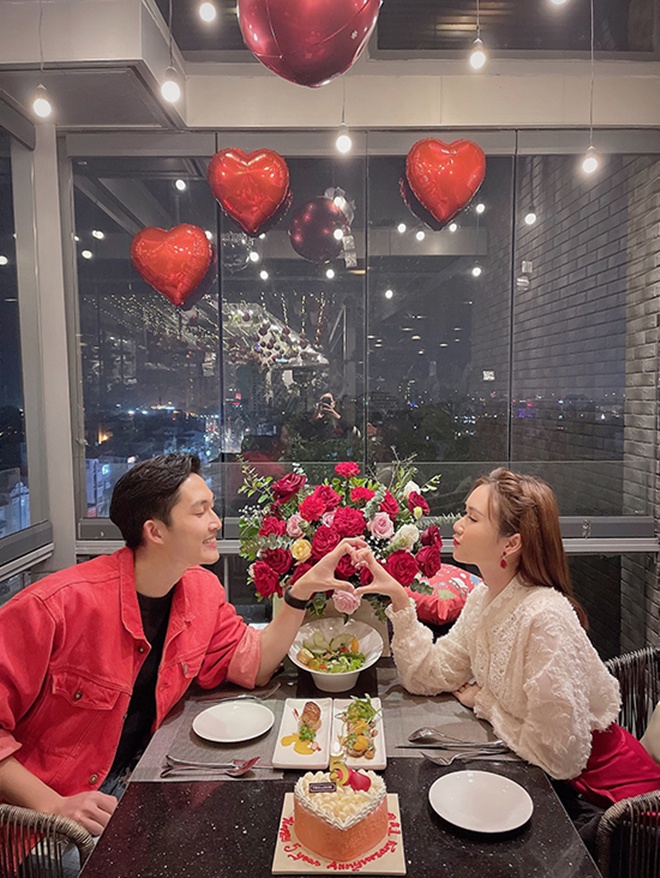 5 years together, this couple has always amazed netizens with their sweetness.
Recently, Dinh Tu shared on his personal page a romantic scene with his girlfriend in celebration of 5 years of love. He wittily wrote: "Destined to be acquainted one night, expected to get lost today". Seen this couple did not hesitate to show their affection, not only on social networks but also at various events.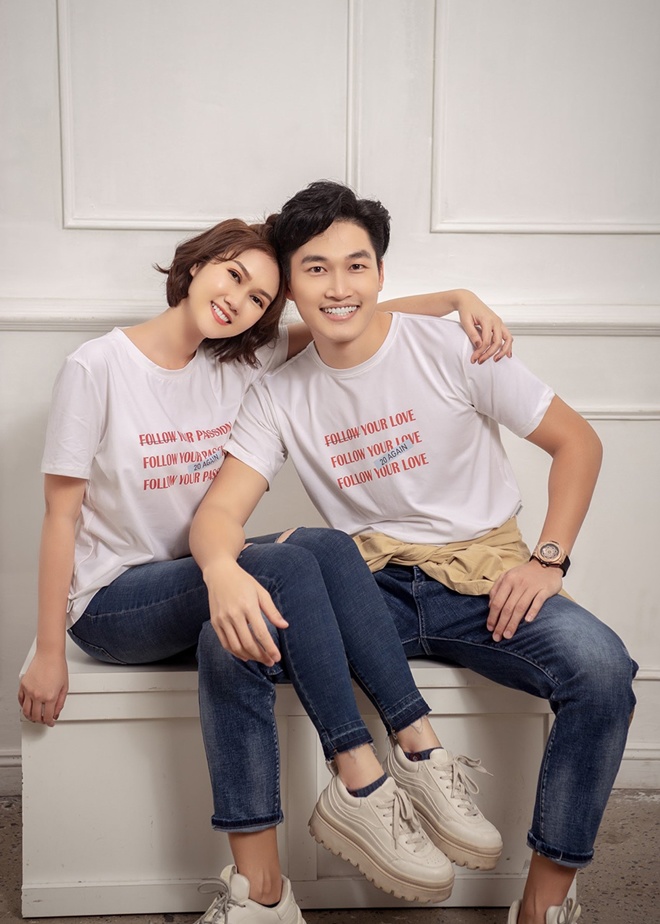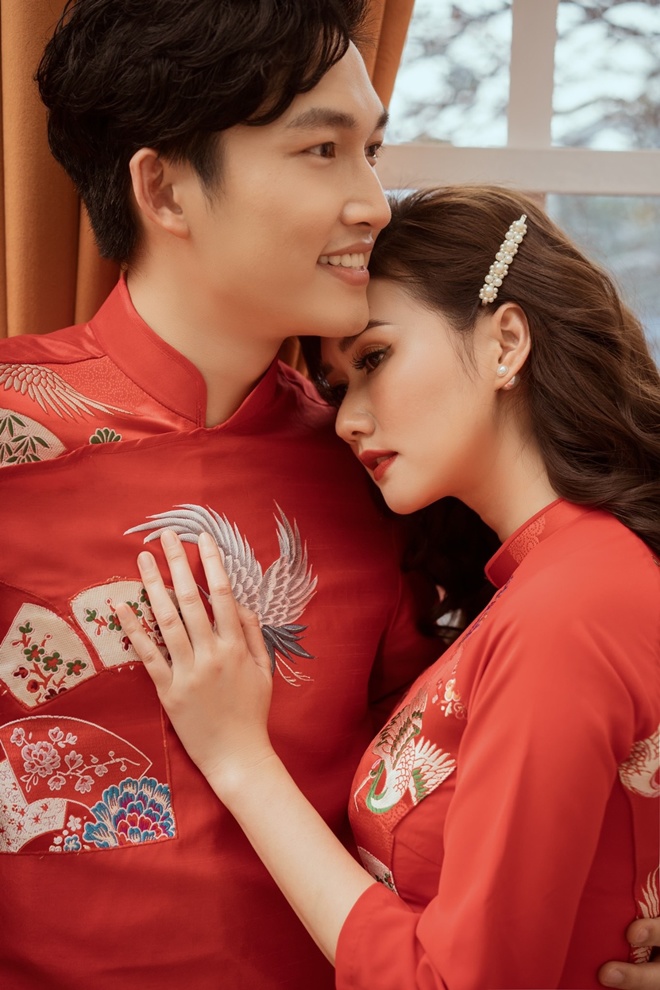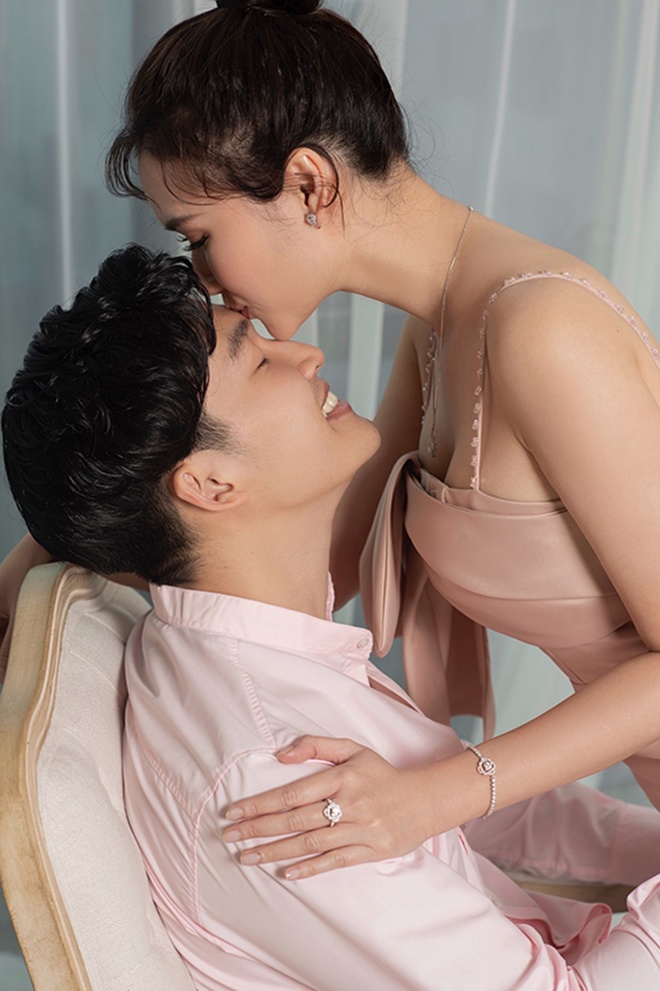 Couples always show affection anytime, anywhere.
Sharing with the press, Huong Giang once said that his girlfriend took care of him from very small things, including cutting his nails, pedicure or drying his hair. Above all, the VTV actress was touched because she still loves her stepdaughter very much.
You are reading the article
He is a famous VTV actor, a closed person but unexpectedly beautiful
at Blogtuan.info – Source: Eva.vn – Read the original article here