Giải trí
Holding 3 million while climbing Lao Than mountain while hunting clouds as beautiful as a fairy-Travel
If you want to challenge yourself, conquer the high mountains, go to Lao Than. This is one of the easiest and lightest hikes for beginners.
If you are tired of the city's smoke and dust, go to Lao Than mountain, go hiking, hunt clouds, and admire the extremely impressive scenery. Lao Than is a mountain higher than 2,880 meters in Bat Xat district, Lao Cai province, known as the roof of Y Ty house, possessing wild, majestic but also very poetic surroundings.
Travel blogger Phuong Di Dau (@Phuongdidau) has just conquered this high point in a 2 day 3 night tour. The girl said that Lao Than is a very good choice for beginners because the road is mainly low grass hills, there are not too many obstacles or difficulties in the climbing process.
Prepare
– Travel backpack: It is recommended to use a backpack with a large capacity, with many compartments to be able to carry many necessary items.
– Climbing gear: As compact as possible, you should buy specialized trekking shoes to help prevent foot pain and have good friction, great grip.
– Camping tent: It is recommended to use a waterproof camping tent to avoid fog and rain at night on the mountain.
– Clothes: Just 2 sets, one to wear on the body to climb the mountain and one to take a bath in Sa Pa. You should wear clothes as compact as possible, bring a thermal jacket with a wool hat because it is very cold at night, and a wide-brimmed hat to wear while climbing because it is sunny during the day. Remember to choose bright blue red purple yellow to take beautiful photos.
– Power bank: Climbing and camping on shacks without electricity.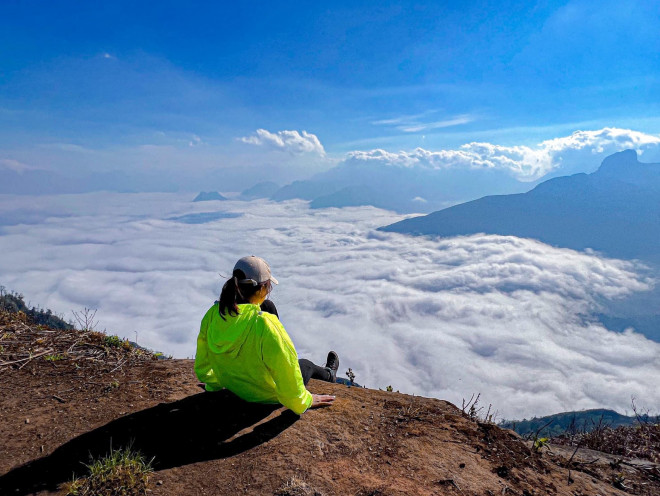 The girl further advised, 90% of the journey will lose the phone signal, only a few places have it but it is also very weak, so put all your work aside and go to the forest to be comfortable.
Move
You can choose to move from Hanoi at My Dinh or Giap Bat bus stations.
Quality and reputable bus companies in Hanoi – Lao Cai such as: Ha Son garage, Sao Viet garage, Green Bus, car Sapa Express with ticket prices from 220,000 VND to 350,000 VND. Travel time usually takes about 5 to 6 hours, so you can choose the bus from midnight.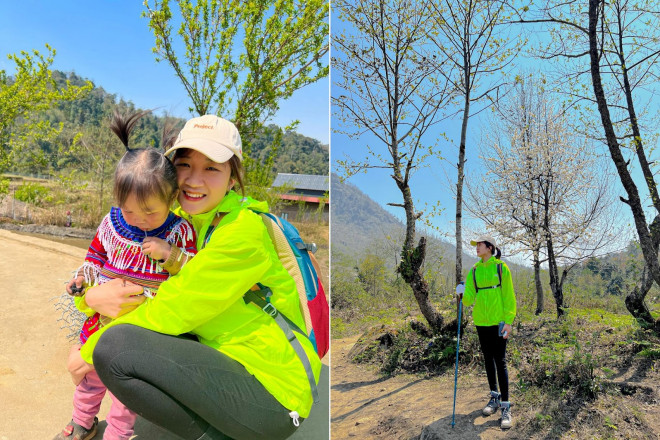 When you arrive, you can rent a motorbike or take a motorbike taxi to get to Y Ty commune, it will take you about 4 hours to move through Ban Xeo, Den Sang. From Y Ty center, go in the direction of DT158 to Phin Ho village.
Phuong Di Da chose a climbing tour, so the girl went from Hanoi to Sa Pa, stayed at the hotel until morning with a 16-seat company car. tourism to pick. From the hotel to the climbing point is only 80 km, but the ride takes more than 3 hours because the road is bad, small but narrow, full of passes. The girl gently reminded to bring a pillow to sleep because the car was very strong and easy to get motion sickness.
Top
Phuong and her tour participants will have lunch at the porter's house, then depart at 12:30. The road to Lao Than mountain is only most beautiful when going to the top to hunt for clouds, in addition, along the way, both sides are bare hills and the dirt road is quite dusty, going in the middle of the sunny day.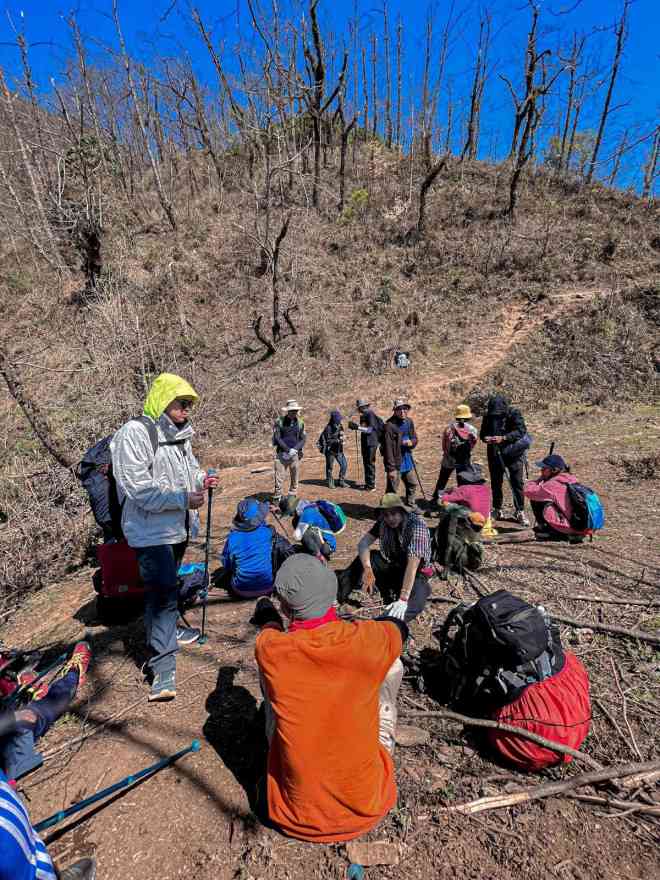 The female blogger shared her bloody experience: "During climbing, if you are tired at any time, just rest at that time, don't try too hard until you can't breathe, muscle tension will hurt the porter and affect the team. The most important thing when climbing is not to let anyone carry you. The process of climbing is very hot, please wear light clothes so as not to get tired."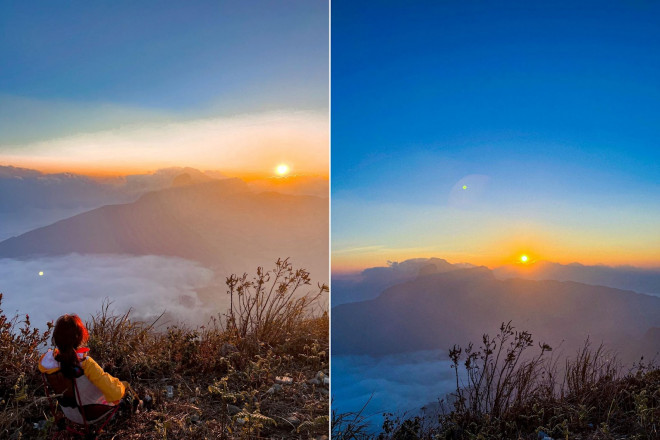 It takes about 4 hours to climb to the shack, the girl stays in the shack for one night and then climbs the next day to the top. The shack is about 1.5km from the top, and by 5pm, you will be at the shack. When you get to the shack, you will see a beautiful sunset and sea of ​​clouds, but this range starts to get cold, strong winds blow everyone away.
This shack can accommodate about 80 to 100 people, everyone sleeps together, the porter cooks for the whole group. In the evening, the group had a chicken and beef hotpot, the food was delicious, but everyone was tired so they couldn't eat it. At 8 p.m., almost everyone went to bed because they were too tired.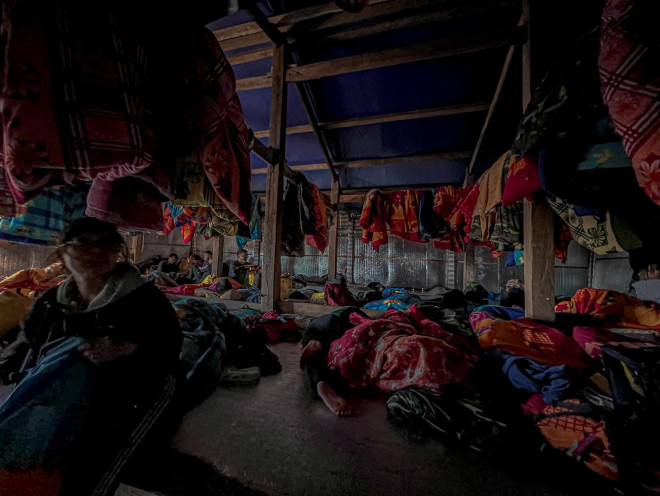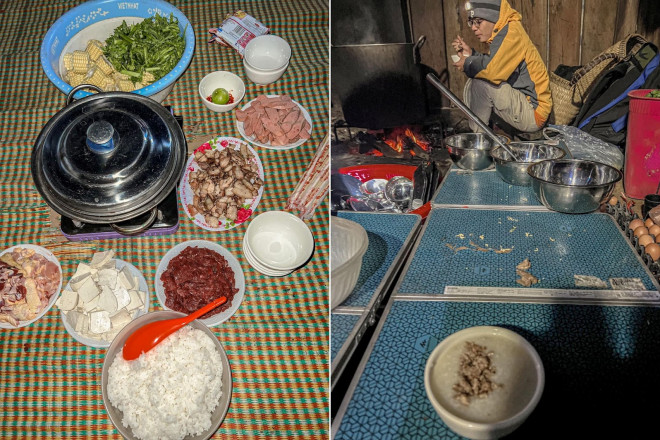 "After a day of exercise, but at night, you can't shower because there is only water running down from the mountain to wash your face and limbs. It's okay to be a little dirty and it's cold anyway," the girl shared.
Cloud hunting
The next morning, the group got up at 3:30 am to eat and prepare to conquer the rest of the way to the top of the mountain. Just woke up and saw you leading the group to prepare each person a cup of ginger juice to warm their stomach, a bowl of hot porridge, everything is very simple but very delicious.
The road from the shack to the top is short but very steep, it is still dark, so it takes up to an hour and a half, until 6 hours to reach the top of the mountain. Here, people will rest tired, sit and admire the scenery and wait for the sun to rise.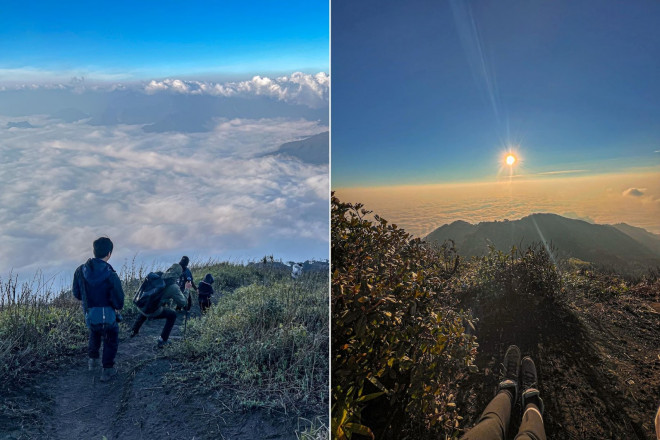 "It must be said that the sunrise on the sea of ​​clouds when viewed from the top of the mountain is very good. Climbing hard in the past few days to conquer the top of the mountain, just waiting for this moment gives us a great feeling. The clouds drifted slowly below, the Sun gradually rose up, shining rays through thin layers of clouds," the girl recounted.
After that, the group moved back down to the shack to eat instant noodles and eggs and packed up their belongings and started going down the mountain. Going down took only an hour and a half, faster than going up, but hurt my feet because more force was put on the toes.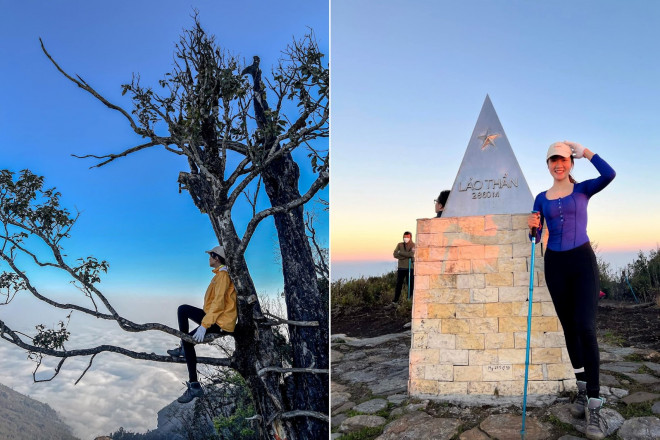 Arriving at the place is about 11:30, have lunch at the porter's house, then get on a 16-seat car to move back to Sa Pa. "Two days without foot pain, but when I got back to Hanoi, my limbs were sore and tired. Going up the stairs in the house, you have to drag every step of the way," said Phuong, crying and laughing.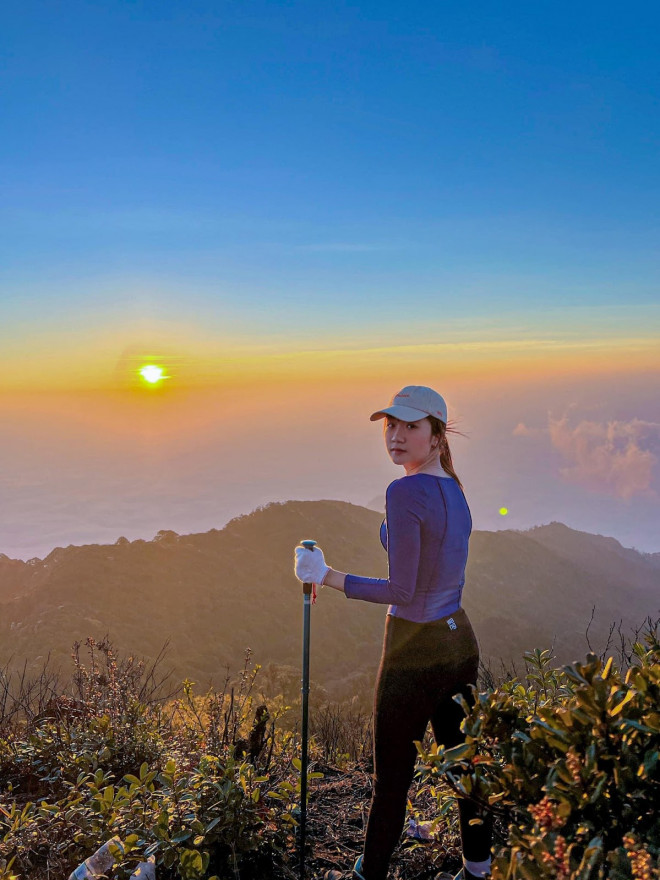 Climbing is not simply a trip, but a journey to challenge yourself. Once you start, you can't give up, you have to try until the end. With a total loss of only about 3 million VND/person for a 2 day 3 night climbing tour, this is really a worthwhile experience and worth trying for anyone.
You are reading the article
Holding 3 million while climbing Lao Than mountain while hunting clouds as beautiful as a fairy-Travel

at
Blogtuan.info
– Source:
24h.com.vn
– Read the original article
here