Chuyện lạ
'Invisibility Cloak' Harry Potter real life version?
A special shield that helps people or objects behind almost disappear is likened to Harry Potter's invisibility cloak.
Invisibility cloaks are a common device in sci-fi blockbusters, but now it's slowly becoming a reality.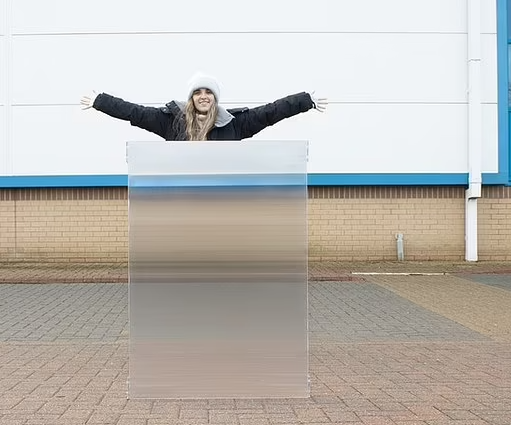 'Invisibility Cloak' Harry Potter real life version?
A startup in London has created a special shield that makes the people behind it invisible. This initiative makes many people think of the invisibility cloak of the character Harry Potter in the mystery novel series of the same name by writer JK Rowling.
Using a series of special lenses to redirect light to make people or objects behind invisible, the London-based company has come up with a unique and interesting product.
Currently, they have produced about 25 fully functional shields of the 'stealth cloak' and are continuing to develop call for four to make more.
A company representative said: "We decided to push hard and focus on the project to create an invisibility shield. We have created countless versions, tested many materials and experienced failures. . But along the way, we've developed efficient and scalable manufacturing to create a stealth shield that we believe is the best ever."
How does this unique 'invisibility cloak' work? It is known that the manufacturer uses a special series of lenses that help most of the light entering the back of the shield to be refracted and then spread to the sides.
Because the lenses in the lattice are vertical, the band of light reflected from the person is quickly diffused horizontally. If viewed from an observer's perspective, the light obscures the area where the subject should be seen behind.
The team tested a variety of lens shapes with different angles, depths, configurations and separation distances before creating the final shield. The material used to create the shield is UV resistant, heat resistant and extremely durable.
According to the researchers, the shield works best for homogeneous background scenes such as lawns, leaves, sandbanks, and sky.
If you are thinking that the real life 'invisibility cloak' is expensive, right? According to the manufacturer, a small shield measuring 30×20 cm costs more than 64 USD, equivalent to about 1.4 million VND. Meanwhile, the 94×63 cm shield costs 393 USD, equivalent to about 8.9 million VND.
Hoang Dung (synopsis)
You are reading the article
'Invisibility Cloak' Harry Potter real life version?

at
Blogtuan.info
– Source:
infonet.vietnamnet.vn
– Read the original article
here