Giáo dục
Life Style
Parents, don't say these 3 sentences to your daughter because of anger, lest you regret it for the rest of your life
There is no child who does not yearn for the care and love of their parents. However, many parents have old prejudices, so they do not respect their daughters. They often scold, do not create an environment for children to develop, even take action to prevent them.
A little girl named To Su (China) also fell into a similar situation. To To has a brother 3 years younger than her, the two sisters often quarrel. Regardless of right or wrong, her parents always defended their son and blamed all the blame on To To. The phrase she often hears is: "I'm a sister, I have to yield to you!". Because of the protection of his parents, younger brother To To increasingly ignores his sister.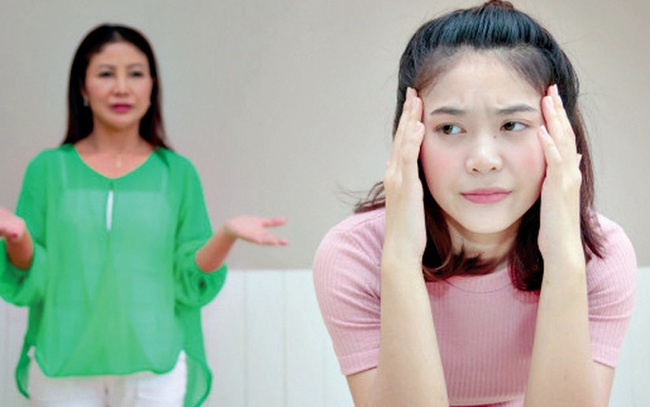 Whenever work is not favorable, parents always bring To To out to let go of all anger: "Girls are just trash." Whenever she heard her parents say that, To To could only cry silently, she did not understand why her parents treated her like that.
When she passed the university entrance exam, her parents did not let her go to school. They think that girls do not need to study much, just knowing "the housewife" is enough. Although To To begged her parents with all her might, she could not shake her decision. Later, even though many years have passed, To To still vividly remembers the hurt her parents brought her.
I think that children are a gift from God. Whether it's a boy or a girl, they are equally precious. Parents need to treat their children equally and fairly, and should not look down on their daughters. Most importantly, absolutely do not tell your child the following 3 damage sentences.
1. Having a daughter is a loss-making business
This is a saying many parents often joke with their children. Also many people take it seriously. Because they think that when they grow up and get married, they will be a member of someone else's family. However, this is completely wrong thinking. It causes psychological burden and hurt for children.
So the ideas that distinguish boys and girls are still true at the present time? Perhaps the answer is no. Because fathers and mothers who love their children will never calculate the loss or profit when raising their children.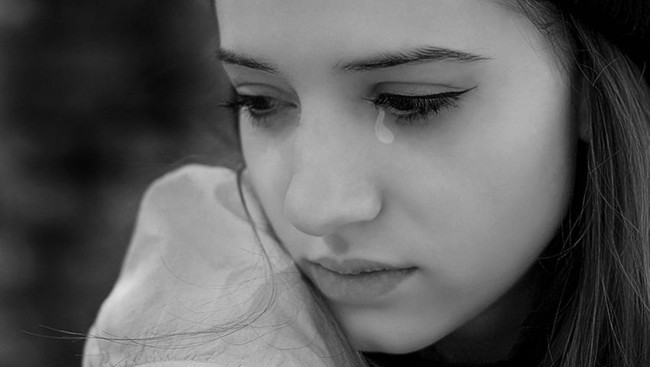 Girls are usually more emotional than boys. Daughters often punch the back to help their father dispel fatigue or do housework to help their mother. Many children still study well, succeed in their careers, and pay filial piety to their parents. Then obviously having a daughter is profitable. And usually girls are always emotional, psychological and profound.
In fact, the problem is in the way children treat their parents. There are sons who are always disruptive and rude to their parents even though they are adults. But there are also many girls who are married but still spend a lot of time taking care of their parents.
2. I'm an older sister, I have to give things to her
Before the children were born, the older sister was always cared for and loved by her parents. But when I have you, everything changes. Parents always favor the little sister in everything, causing the older sister to fall into a state of emotional trauma and imbalance.
Usually, parents will impose one-sided, forcing her to yield to her brother when they do not know the beginning and end of the story. They think this is a way to teach their children to share. But actually, that's not the true meaning of the word "share", causing children to misunderstand, leading to children becoming distant from each other. More dangerous, when the eldest daughter will not know how to say no, even trying to hold back to please others, not daring to fight for her rights.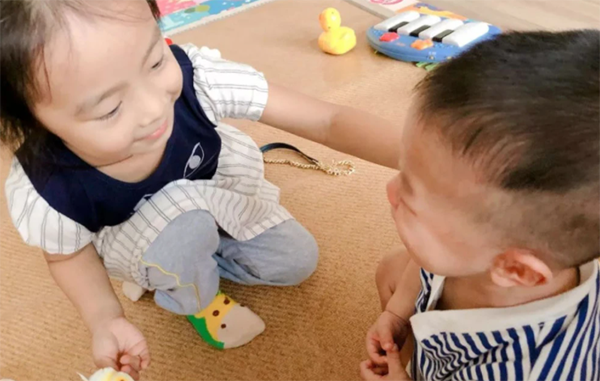 At this time, children will form negative emotions such as: Hating children, hating their parents, becoming stubborn, thinking that their parents only love them, Children feeling disrespected and unfair will lead to love. cracked feeling. On the contrary, younger children tend to be selfish, demanding, do not know right from wrong, etc.
When children have conflicts and conflicts, especially with their daughters, parents need to be the righteous mediators. Always stay calm and listen to your child, don't rush to "label" your child selfish and perverted. Tell them that sharing is not an obligation but a choice. In addition, parents need to establish principles and consistent behavior in the family and take them seriously to set an example for their children.
3. Girls don't need to study much, being a good housewife is enough
Due to the remnants of the old society, many people believe that girls do not need to study much, the important thing is to be good at cooking. But this is a completely wrong view. Girls need to learn to get rid of suffering, to do what they love and dare to let go of the things that are tormenting them.
Educated women can go to many places and access many civilized things. Even if the husband treats them badly, they still have finances and opportunities to develop themselves. They will not allow anyone to offend and hurt them. All good things will come to girls when they do not rely on anyone but do it with their own knowledge.
https://afamily.vn/bo-me-dung-vi-nong-gian-ma-noi-3-cau-nay-voi-con-gai-keo-an-han-ca-doi-cau-dau- money
You are reading the article
Parents, don't say these 3 sentences to your daughter because of anger, lest you regret it for the rest of your life

at
Blogtuan.info
– Source:
Afamily.vn
– Read the original article
here