Business
Portrait of 5 talented and successful children of the Son Kim family
Son Kim Group, which is known as a famous corporation, has achieved many achievements in business fields such as real estate, fashion, retail and media… After 28 years of development, this corporation currently owns about 11 companies, specializing in 4 main business lines such as: SonKim Land (real estate), VGS Shop (television retail), SonKim Mode (fashion), and Visions 21 (Film exploitation). . Statistics show that by the end of 2019, the group's asset size is about VND 7,600 billion, the average annual revenue is up to VND 800 billion (according to data in 2017).
Known as the steel woman in the market, founded Son Kim Group, specializing in business in apparel, real estate, education, media, … Ms. Nguyen Thi Son is also respected by many people. when raising 5 children alone after the death of her husband.
It is known that her 5 children are all very talented.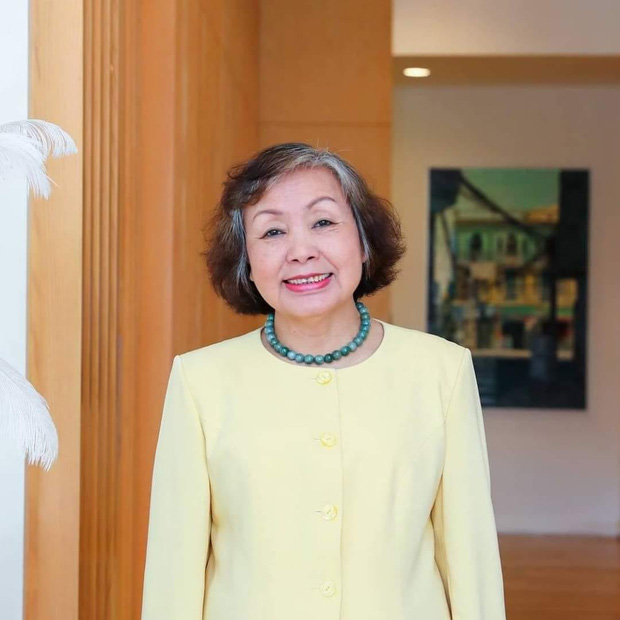 Ms. Nguyen Thi Hong Van – the eldest daughter is talented, acumen in business, good thinking in management
As the daughter of a trillion-dollar Son Kim Group family, Nguyen Thi Hong Van is also known as the wife of Mr. Ho Nhan – the "father" of vaccines made in Vietnam.
Referring to her eldest daughter, Mrs. Son once shared with the press: "Hong Van is smart and responsive in management. I remember in the past, my mother taught me the profession by the method of learning by doing, without restraint and in the form of daily practical accumulation. I train Hong Van to be a bit more strict with the modern industrial style. Due to comprehensive training, Hong Van became a good manager trusted by customers. Nanogen Biological Company, founded by Hong Van and her husband, specializes in the production of special drugs for cancer treatment and treatment of hepatitis B and C … ".
Before that, businesswoman Hong Van used to start a company specializing in apparel for export. After that, she married Mr. Ho Nhan (SN 1966), both founded Nanogen Biochemistry and Pharmaceutical Company. Mr. Ho Nhan used to hold the position of Chairman of the Board of Directors and General Director of Nanogen.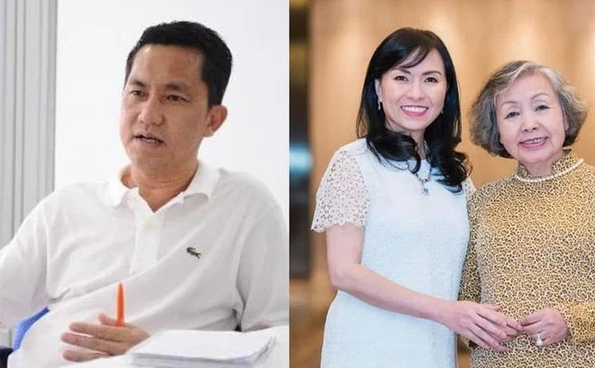 Mrs. Nguyen Thi Son with her husband and her eldest child, Ms. Hong Van and Mr. Ho Nhan.
However, on December 29, 2021, the legal representative of Nanogen changed from Mr. Ho Nhan – Chairman of the Board of Directors to Ms. Nguyen Thi Hong Van, Mr. Nhan's wife. At the same time, the title of General Director, which was concurrently held by Mr. Ho Nhan, was also transferred to Ms. Van.
Before that, Ms. Van and some other family members founded Southeast Asia Education Development Investment Joint Stock Company (SEADI) – the governing unit of Duy Tan High School (HCMC). After that, because she wanted to focus on doing business with her husband, Ms. Van transferred the management rights to the remaining members.
Coming from a prestigious family, Ms. Hong Van is not a person who only lives in luxury and enjoyment, but soon proves her superior business ability inherited from her mother.
About Mr. Ho Nhan, in addition to once running Nanogen, the "father" of the Nanocovax vaccine (a member of the Board of Directors of VinaSecurities Securities Company) from April 2013 to September 2017.
Mr. Ho Nhan also has experience in mergers and acquisitions in the fields of pharmaceuticals, hospitals, and medical equipment in the US and Hong Kong.
Mr. Nguyen Hoang Tuan – Chairman of Son Kim Group
Son's other outstanding son must include Mr. Nguyen Hoang Tuan – Chairman of Son Kim Group. He used to have a long time studying and living abroad.
Mr. Nguyen Hoang Tuan has been leading SonKim Land since the early 1990s. He brought the company to a new level with outstanding ideas and big projects.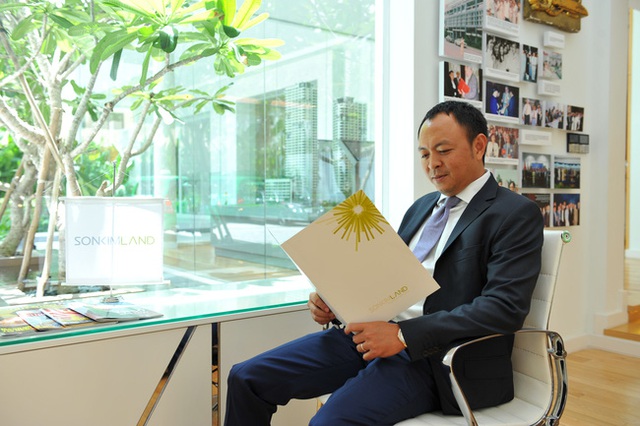 Mr. Nguyen Hoang Tuan – Chairman of Son Kim Group and Son Kim Land.
In 2013, the investment fund EXS Capital decided to invest in SonKim Land. This was considered one of the 10 largest real estate M&A deals at that time with a value of 37 million USD.
By 2014, the merger between SonKim Land and EXS Capital was also voted as one of the 34 typical M&A deals of the year.
At the end of 2014, Hongkong Land also poured capital into Son Kim Land's The Massim project.
Entrepreneur Nguyen Hoang Son was honored to receive the award "typical real estate character" of 2015.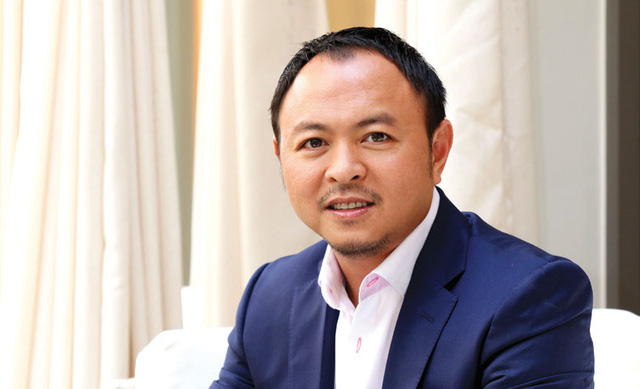 "The difference is part of the development strategy of SonKim Land" – Chairman Nguyen Hoang Tuan
In May 2017, through the investment fund Lemon Grass Master Fund, EXS Capital continued to pour another 100 million USD into Son Kim Land. Cooperating with SonKim Land and EXS Capital this time is Japan's leading fund management company – ACA Investments.
Up to now, Son Kim Land has projects that make outstanding names such as Gateway Thao Dien, The Nassim, The Metropole Thu Thiem…
After getting married, the businessman had 2 children. The eldest son named Nguyen Hoang Viet (SN 1995) – the young master was rumored to be dating singer Chi Pu.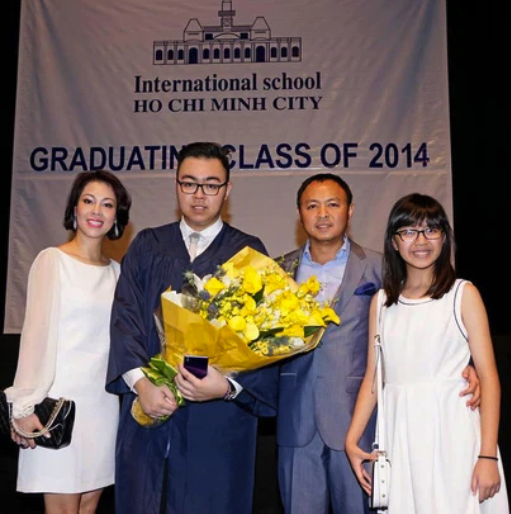 Parents and younger sister attended the graduation ceremony of Hoang Viet 2014. (Photo: Vietnamnet)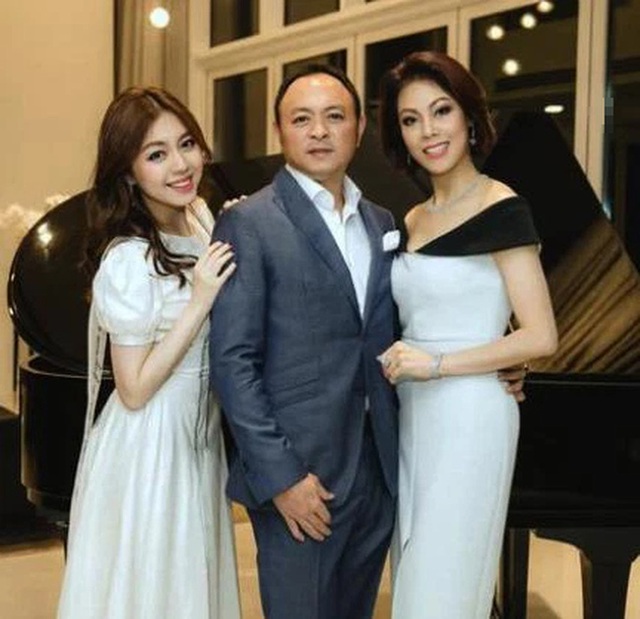 The happy family of President Nguyen Hoang Tuan
The second daughter, Nguyen Khanh Linh (SN 2000), is currently studying at Boston University (USA). Despite their relatively young age, they help their father and grandmother manage a lot of the family business.
The talented son Hoang Anh with a passion for clean coffee
Born into a family with a long tradition of business in the fashion industry, namely the mother, Mrs. Nguyen Thi Son, with her brothers and sisters who are real estate workers, fashion workers, but a son. Hoang Anh became addicted to coffee again and pursued the dream of clean coffee. Simply, Hoang Anh said, "because I like".
Currently, the businessman runs a tea-coffee production business.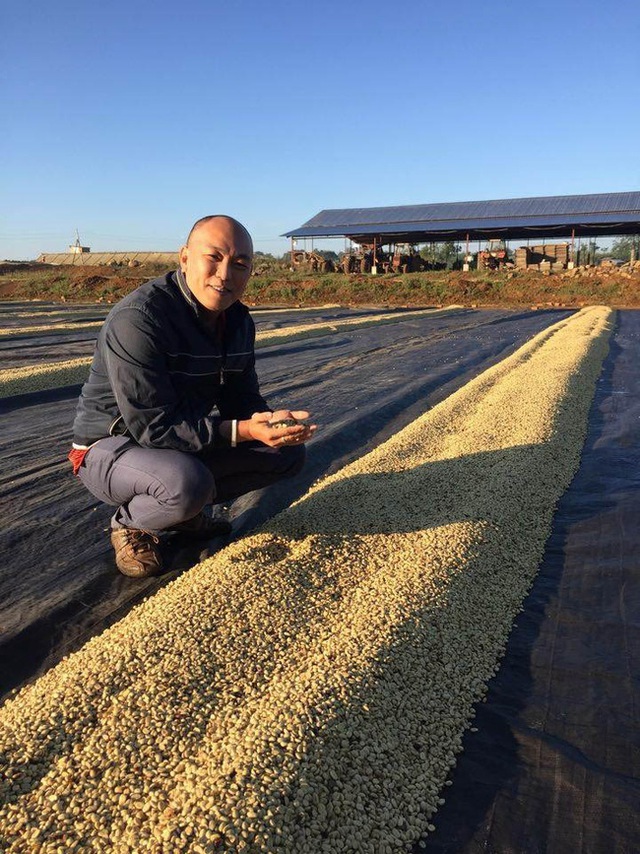 Nguyen Hoang Anh checks his source of clean coffee ingredients.
Nguyen Hoang Anh is not a novice when he is full of business knowledge and rich in money. But starting a coffee business, everything is brand new. Clean coffee is a trendy word mentioned in recent times.
Golden Mountain – Golden Mountain, or more precisely Son Kim, is the name of Hoang Anh's coffee chain.
The words Since 1993 in the logo of Golden Mountain Coffee & Tea indicate the time of appearance of this brand. But it was not until 2013 that Hoang Anh started the clean coffee branch.
Up to now, Golden Mountain's products have been exported to many markets, and the chain of stores has reached 15, along with a series of sustainable coffee production certifications from UTZ, RainForest, FairTrade, etc. GTZ…
The youngest son Hoang Lam – owner of an interior design business that he founded
Son's youngest son is named Hoang Lam. Currently, he is the owner of an interior design business that he founded.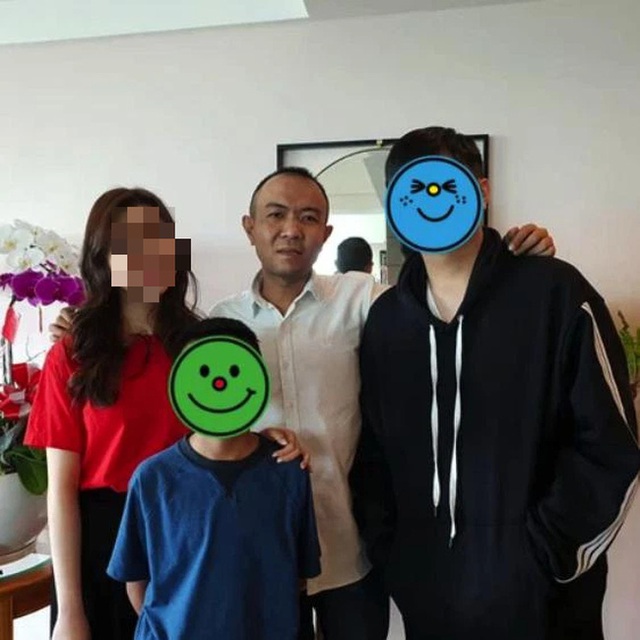 In the photo, Mr. Lam takes a photo with his granddaughter Khanh Linh
Of all, Mrs. Son once shared, the youngest Hoang Lam often relies on his brothers and sisters the most, so people want him to be independent, so Hoang Lam teamed up with his friend to open Duy Quan interior design company. .
Of course, you can't help but support, so Duy Quan is the designer of GS25 stores or fashion stores like Vera. According to Ms. Son, because there are foreign partners, Duy Quan also has to bid like other suppliers.
Currently, the interior design business founded by Hoang Lam is also very developed.
Youngest daughter Hong Trang – CEO of GS25 Vietnam
This woman is one of the key members, in charge of many business areas of Kim Son Group.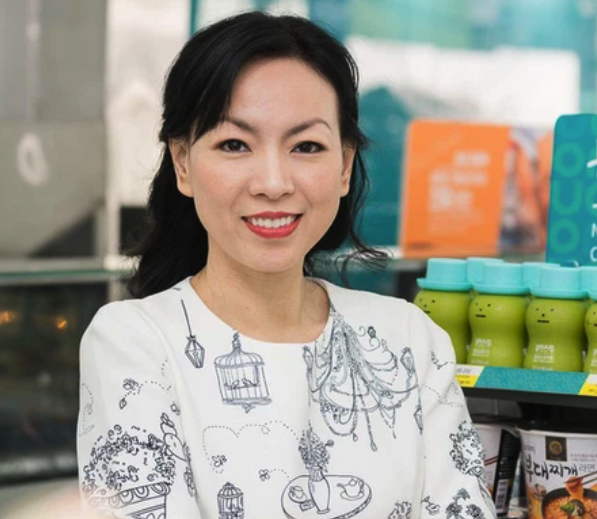 Hong Trang chose to follow in the footsteps of her mother and brother and take over the family business.
Daughter Hong Trang chooses to help her mother and brother run the family business. Currently, she is one of the key members of the Board of Directors of Son Kim Mode.
Since her husband's death, Ms. Nguyen Thi Son has built and developed her family's massive estate by herself, and has succeeded in raising her children.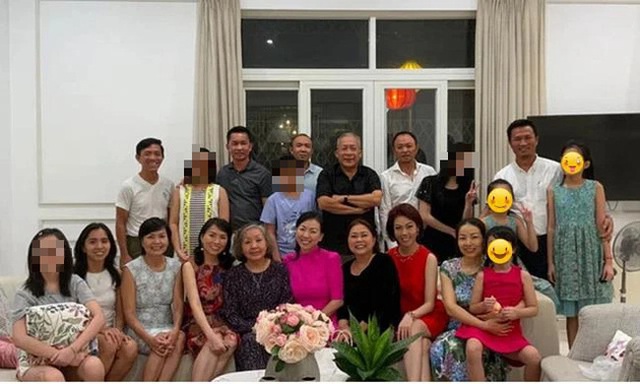 The image of the extended family of Mrs. Nguyen Thi Son.
Recently, Mr. Ho Nhan, CEO of Nanogen – Ms. Nguyen Thi Son's son-in-law, has been entangled in emotional clutter related to singer Hien Ho. However, on the evening of March 20, in an interview with Zing News, Mr. Nhan said that he and this singer were just cousins.
He said that he and the singer consider each other like brothers in the family. "Brothers rely on each other, help each other, nothing." Regarding the rumors on social networks, Mr. Nhan also shared that he did not want to ask the law to intervene. "No, I'm very tired. Let them do whatever they want," Mr. Nhan said.
Regarding the photo of him holding hands at the golf course, General Director Nanogen said that his family all knew that he went there with the female singer. "His friends broke up and got into a fight, so he dragged me in," explained Mr. Ho Nhan.
https://afamily.vn/chan-dung-5-nguoi-con-gioi-giang-thanh-dat-cua-gia-toc-son-kim-20220322115514156.chn
You are reading the article
Portrait of 5 talented and successful children of the Son Kim family

at
Blogtuan.info
– Source:
cafebiz.vn
– Read the original article
here