Ô tô - Xe máy
Startled with the fuel consumption from the Mercedes G63 of the Vietnamese giants
Equipped with a 4-liter twin-turbo V8 engine, the trendy Mercedes-AMG G63 super SUV possesses great power far beyond the large SUV Toyota Land Cruiser, and is extremely fuel efficient if running in the city.
Mercedes-AMG G63 After launching the 2nd generation from 2018 it has become a globally sought after SUV, and the Vietnamese giants are equally as sensitive when constantly ordering both genuine and privately imported cars. There have been many regular and limited versions to Vietnam respectively. Up to now, the number of Mercedes G63 rolling in the country has reached hundreds of units, although it has not been counted specifically, it can be affirmed that it is rare to see an expensive super SUV that is bought as much as the G63.
G63 "fever" has now reached its climax due to the impact of the crisis lack of semiconductor chip. The German automaker earlier this year announced that it would stop accepting new orders for the Mercedes G63 until 2024.
Most buyers of Mercedes-AMG G63 must belong to the rich, because right from the standard version, the car costs from 11 to 12 billion VND, with the limited edition, the car price is over 14 billion VND.
It's so expensive, so it's not strange that buyers of Mercedes-AMG G63 are all familiar names of super car giants like Nguyen Quoc Cuong, Minh plastic, Phan Thanh, but it's not rare for Vietnamese showbiz people, either. such as singers Tuan Hung, Son Tung MT-P, Doan Di Bang, Hien Ho…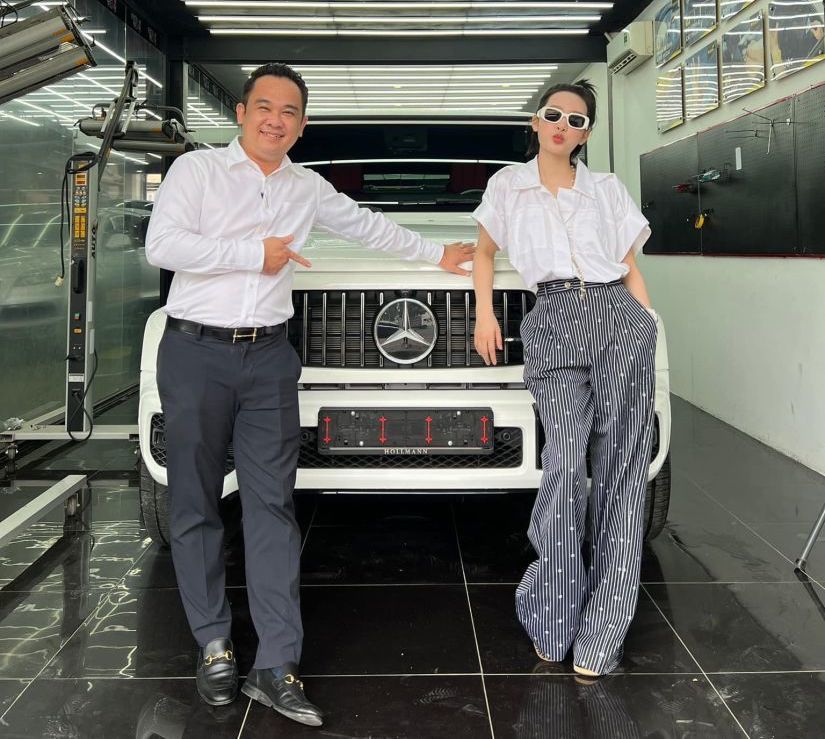 Singer Hien Ho bought a Mercedes-AMG G63 at the end of December 2021, making the list of famous people using this expensive SUV model longer. Photo: Xuan Hoan
Different from the old generation that only focused on traditional terrain, the new generation G-Class radically upgraded the interior to a luxurious level, especially the G63 AMG version almost reached the luxury standard for the home world. urban rich.
In addition to the makeover interior, this SUV continues to attract power with a massive 4-liter twin-turbo V8 engine for a capacity of 577 hp and 850 Nm of torque, the power is transported through 9-speed automatic transmission. The car can accelerate from 0 to 100 km/h in 4.5 seconds, with a top speed of 210 km/h. Compared to the large SUV born to run off-road, the Toyota Land Cruiser VX 2021 (a 3.5L twin-turbo V6 engine) for a capacity of 409 horsepower and maximum torque of 650 Nm, the power of Mercedes-Benz. -AMG G63 is absolutely superior.
Of course, with the superior power of the Toyota Land Cruiser, the "gas consumption" level of the Mercedes-AMG G63 is not inferior to the "muscular" guy from Japan.
According to the announcement of the German automaker, Mercedes-AMG G63 is capable of accelerating from 0-100 km / h in 4.5 seconds, reaching a maximum speed of 220 km / h, or 240 km / h if adding the AMG Driver's package. . Fuel consumption on mixed roads is 13.1 liters / 100km, in urban areas is 16.8 liters / 100 km.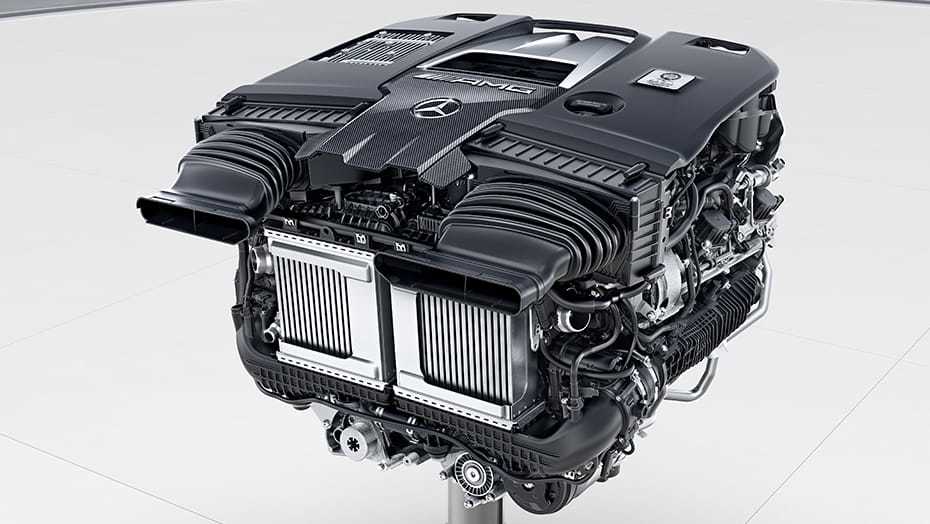 The engine on the Mercedes-AMG G63 possesses "terrible" power but also consumes a lot of gas.
However, according to data published by Luxury Launches (specializing in luxury goods), the G63 when traveling on the street can consume up to nearly 20 liters of gasoline for every 100 km. This number can be even higher if you continuously move at a slow speed due to traffic jams or traffic jams. The fuel consumption is in the "terrible" category and is only behind high-performance supercars such as Lamborghini, Ferrari…
For ordinary people who rarely have the opportunity to experience the Mercedes-AMG G63, the fact that the super SUV burns more gasoline than "drinks beer" would not dare to think about driving in the context of the record price of gasoline in Vietnam. But it is quite normal when the owners are giants who are willing to spend tens of billions of dong to buy cars according to their preferences, even movements.
Dinh Quy
Are you satisfied or disappointed with your first car? Please share your story of buying a car for the first time to the Department of Motor Vehicles by email: otoxemay@vietnamnet.vn. Appropriate content will be posted. Thank you!
You are reading the article
Startled with the fuel consumption from the Mercedes G63 of the Vietnamese giants

at
Blogtuan.info
– Source:
vietnamnet.vn
– Read the original article
here