Pháp luật
Stolen the wallet from the Mercedes by the roadside, the thief immediately bought a brand new SH
The police of Cau Giay district, Hanoi said that the unit is holding criminal Ha Anh Quan (SN 2008, residing in Thanh Oai district, Hanoi) to investigate property theft.
Accordingly, on the afternoon of March 20, Mr. H. (residing in Hanoi) went to the police station to report that crooks had stolen 11,000 USD and about 50 million VND in a Mercedes S450 car.
According to the report, while parking the car on the street to enter the shop on Tran Duy Hung street to buy things, Mr. H. forgot to lock the car door, so the thief stole the property.
Immediately after receiving the news, the Cau Giay District Police organized an examination of the scene, collected evidence, investigated and searched for the person who caused the incident.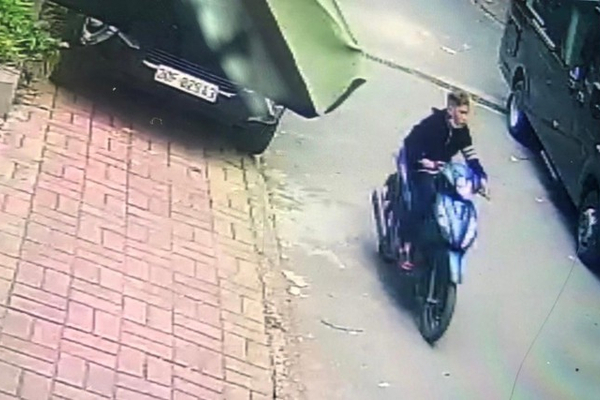 Suspect Ha Anh Quan. Photo CAND
During the investigation and collection of evidence, the Cau Giay District Police determined that at the time of the incident, there was a young man loitering near the victim's car.
The suspect riding a motorbike was covered by a control plate.
By professional measures, less than 24 hours after the case happened, Cau Giay District Police discovered and arrested the perpetrator, Ha Anh Quan (SN 1995) while hiding in Thanh Oai district.
Suspect Quan confessed that he dropped out of school early, had no job, lived on the street, and only occasionally came home to visit. On March 20, Quan rode a Honda vehicle with control plate 29X7-617.98 wandering on the roads with the purpose of finding people's loopholes to steal.
When he arrived at the area in front of house number 93, Tran Duy Hung street, Quan saw Mr. H entering the store and not locking the car door. Quan approached, discovered that there was a bag inside the car, guessed that there was valuable property, so he quickly opened the door to steal, then drove his motorbike to run away.
Arriving at Nguyen Thi Dinh Street, Quan opened the bag to see that there was 11,000 USD and about 50 million VND inside. Subject took all of the money, then threw the victim's bag in a nearby trash can. Quan drove the car home and asked his mother to sell it for 11,000 USD for 230 million VND.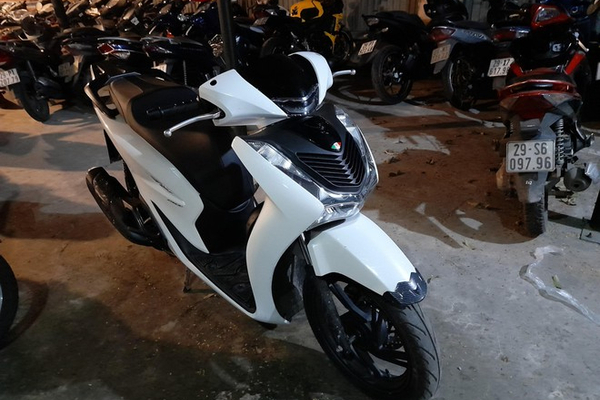 Suspect Quan bought a motorbike for 130 million VND from the stolen money. Photo CAND
The suspect used the stolen money to buy a SH motorbike for 130 million VND, the rest Quan spent on personal matters.
Nhi Tien
You are reading the article
Stolen the wallet from the Mercedes by the roadside, the thief immediately bought a brand new SH

at
Blogtuan.info
– Source:
vietnamnet.vn
– Read the original article
here