Business
The tragic plane crashes in world history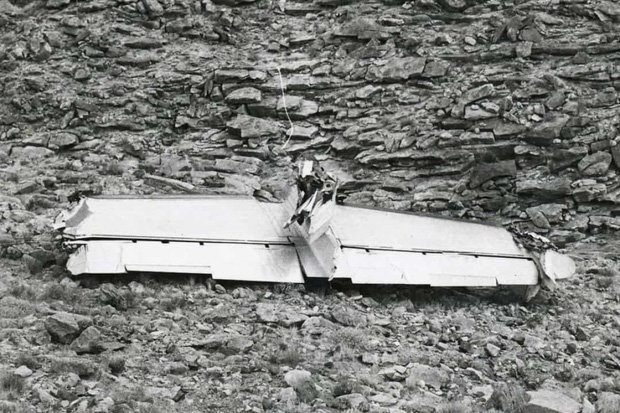 Grand Canyon Air Collision in 1956. On June 30, 1956, a United Airlines Douglas DC-7 collided with a Trans World Airlines Lockheed L-1049 Super Constellation on Grand Canyon area, Arizona, USA. The crash killed 128 people and changed American aviation forever. Pictured is the severed tail of the Super Constellation plane.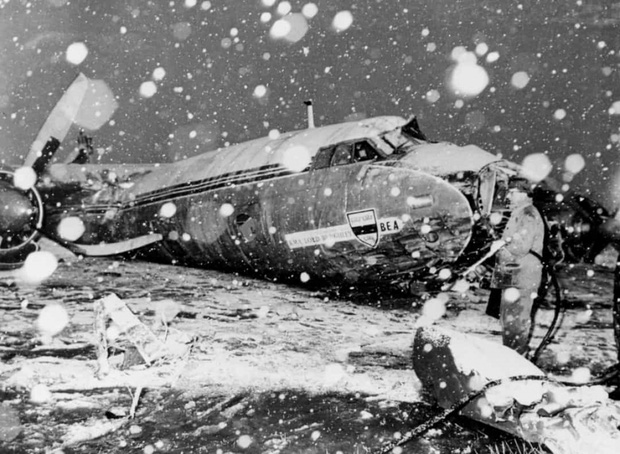 The Munich Air Disaster of 1958. The Munich Air Disaster is the name given to the February 6, 1958 crash of British European Airways Flight 609. The Airspeed Ambassador plane crashed on its third attempt to take off on a snow-covered runway at Munich-Riem Airport, Munich. Among the 23 people who died on the flight were members of the Manchester United football team.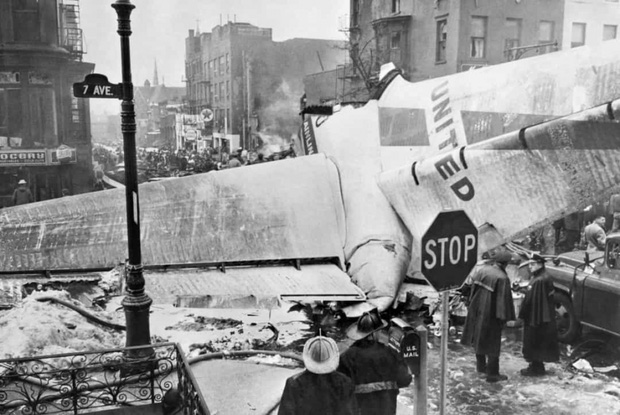 Two planes collided in the sky over New York, USA in 1960. Pictured is the scene of the plane crash in Brooklyn on December 18, 1960 after the mid-air collision between United Airlines Flight 826 and Flight 266 of United Airlines. TransWorld. The collision killed all 128 people on board the two planes and six people on the ground.
On June 18, 1972, British European Airways Flight 548 crashed shortly after taking off from Heathrow Airport in London. All 118 people on board were killed. The crash is known as the Staines Air Disaster because it happened near the town of Staines in Middlesex.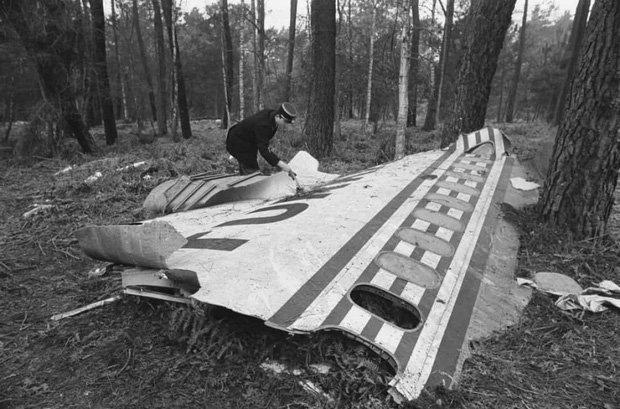 Pictured is the wreckage of Turkish Airlines Flight 981 in the forest of Ermenonville, north of Paris, France, after it crashed on March 3, 1974. The crash killed all 346 people on board.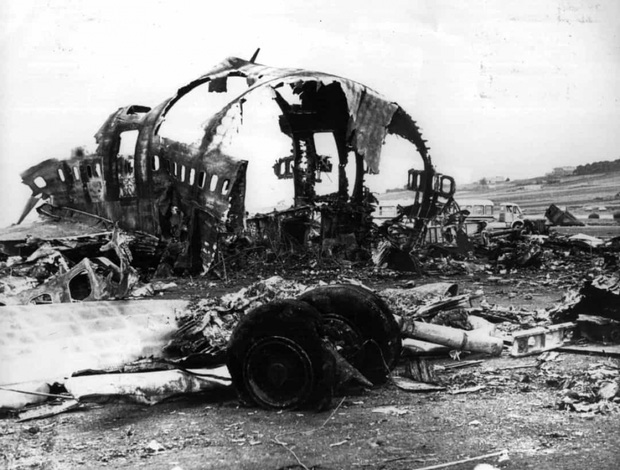 The deadliest accident in aviation history occurred on March 27, 1977, when a KLM 747 jet collided with a Pan-Am 747 jet on the tarmac at Los Rodeos Airport (now known as Los Rodeos). is Tenerife Norte Airport) on the Spanish island of Tenerife. The disaster claimed the lives of more than 580 people.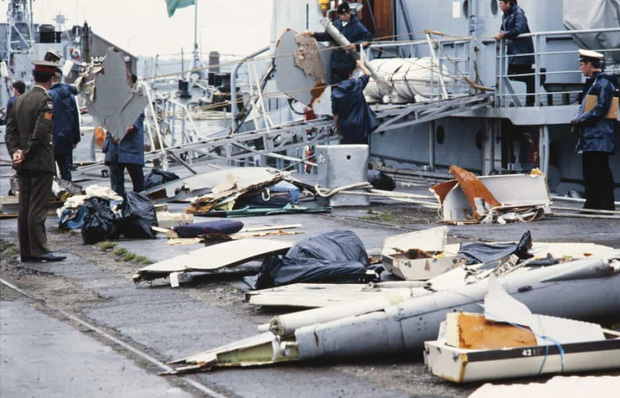 On June 23, 1985, Air India Flight 182 crashed into the Atlantic Ocean off the southwestern tip of Ireland, killing all 320 people on board. An investigation later concluded that a bomb had caused the Boeing 747 to crash. Pictured are members of an Irish Naval Service vessel collecting debris from the plane.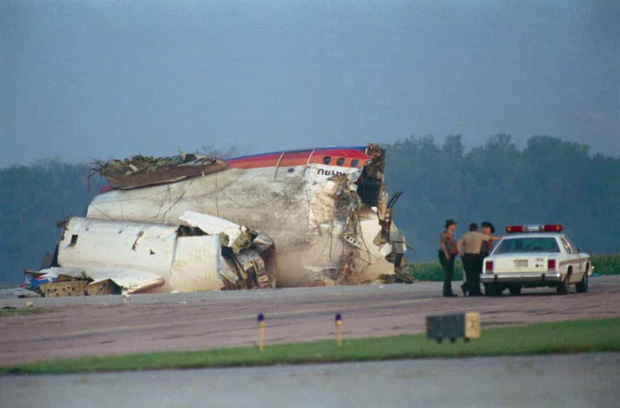 Engine and debris lie in a cornfield after a United Airlines plane crashed and broke into pieces on July 19, 1989, while attempting to make an emergency landing at Sioux City Gateway Airport . 111 people were killed in the crash and 184 survived.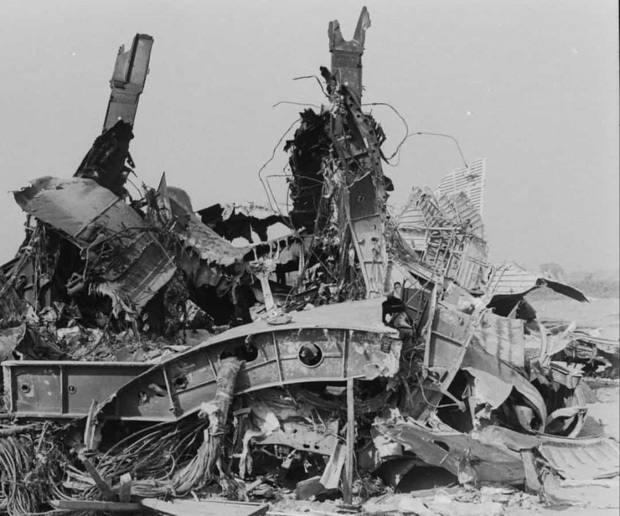 The mid-air collision over the village of Charkhi Dadri in 1996. Pictured are debris from Saudi Arabian Airlines Flight 763, a Boeing 747, and Kazakhstan Airlines Flight 1907 – an Ilyushin Il-76 plane. Planes collided mid-air over the village of Charkhi Dadri in India on November 12, 1996, killing 349 people. It was the world's deadliest air crash to date.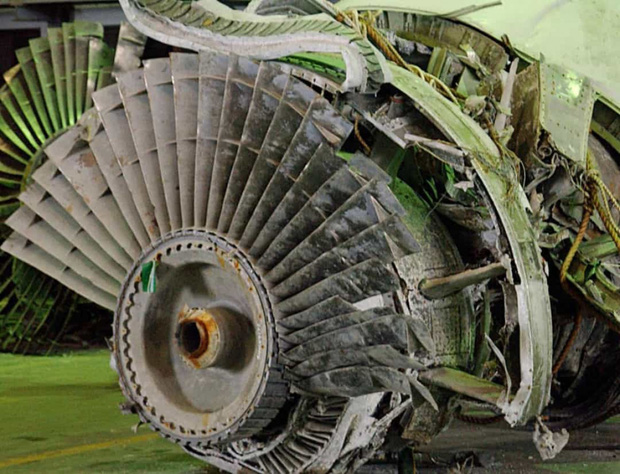 This photo shows one of the engines recovered from the wreckage of China Airlines Flight 611 in the hangar, after the Boeing 747 crashed into the Taiwan Strait on May 25, 2002. . None of the 225 passengers and crew survived.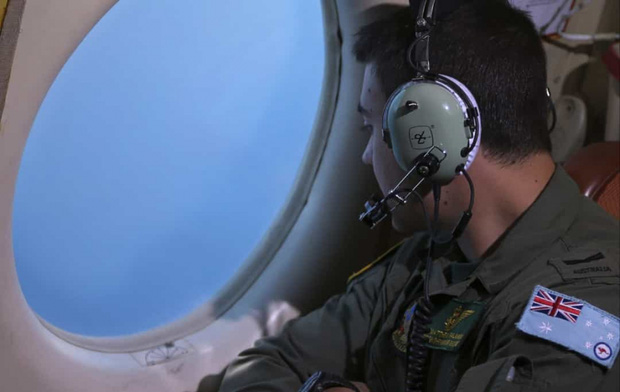 On March 8, 2014, at Kuala Lumpur airport of Malaysia, Malaysia Airlines flight MH370 started to take off and fly to Beijing. There were 239 people on board, including 227 passengers, including 2 infants and 12 crew members. However, after 2 hours of flight, MH370 suddenly disappeared from radar screens and stopped communicating with Subang Air Traffic Control Center. So far, no trace of this missing plane has been found and all 239 people on board are presumed dead.
You are reading the article
The tragic plane crashes in world history

at
Blogtuan.info
– Source:
cafebiz.vn
– Read the original article
here