Sức Khỏe
The woman discovered she had cancer thanks to a small dot on her back
The Australian mother of three was shocked when she was diagnosed with melanoma at the age of 32.
Kia Bourke once believed that cancer was a disease that affected the elderly. In February, Kia noticed a small mole on her back that had become darker than the surrounding freckles.
Kia's husband urged his wife to see a GP. "It was a huge shock, for myself and for my family," Kia recalls.
'I just noticed the nodule is a little darker but my husband advised me to see a doctor. The doctor did a thorough examination and found it to be a malignant tumor."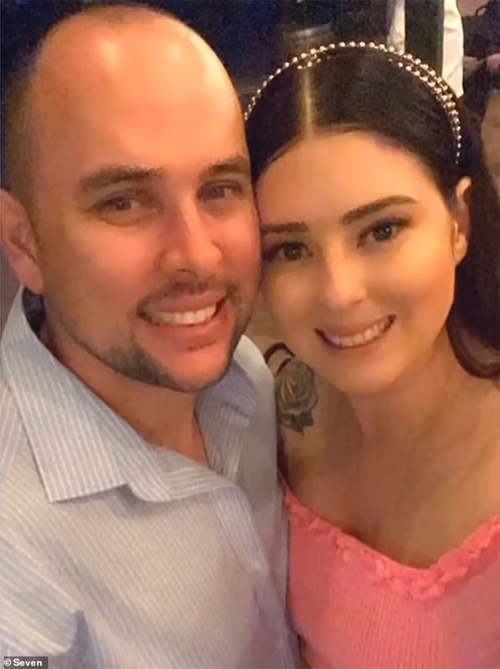 Kia (right) was diagnosed with skin cancer at the age of 32
Kia had to undergo an operation to remove the mole and surrounding lymph nodes, with a long stitch in the skin.
"I've been in pain for a few days, bruised, but recovering well," she said.
Melanoma is the most common cancer among 20- to 39-year-olds in Australia, partly due to the country's love of the outdoors and the country's harsh climate.
The disease occurs after DNA damage in skin cells (usually caused by harmful UV rays) is not repaired, causing mutations that form melanoma.
Kia advises that people need to understand their own body to easily decipher any changes.
Reason
– Sun exposure: UV and UVB rays from the sun and tanning beds are harmful to the skin
Moles: The more moles you have, the higher your risk of melanoma
Skin type: Fairer skin has a higher risk of melanoma
Personal history: If you've had melanoma once, you're more likely to get it again
Family history: A person has a higher risk of developing the disease when a close relative has had skin cancer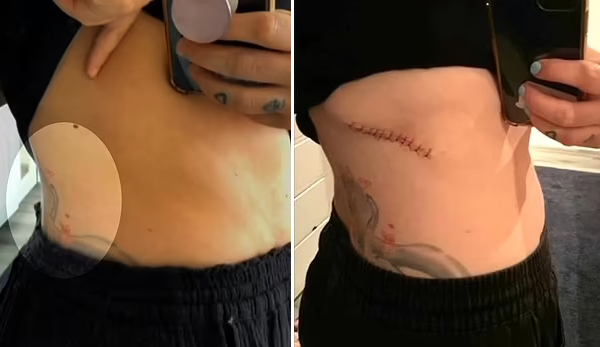 Small mole on skin helps Kia detect disease (left) and stitches after surgery (right)
Signal
Shape: Most malignant moles are asymmetrical, different in appearance from regular moles, which are round, oval, and symmetrical.
Contour: The contours of a malignant mole tend to be uneven, serrated, while regular moles have a smoother, more uniform border.
– Color: While benign moles are usually brown, malignant moles can have different shades such as brown, black, red, white, blue…
Diameter: Malignant moles are usually about 6 mm or larger in diameter.
Development: Any change in the size, shape, color, etc. of a skin nodule or any new symptoms there, such as bleeding, itching, or crusting, are warning signs. report of malignancy.
Prevention and treatment
– Apply sunscreen 30 minutes before going outside, check your skin monthly
– Removal of melanoma, skin grafts, immunotherapy, radiation or chemotherapy.
An Yen (According to Daily Mail)
You are reading the article
The woman discovered she had cancer thanks to a small dot on her back

at
Blogtuan.info
– Source:
vietnamnet.vn
– Read the original article
here