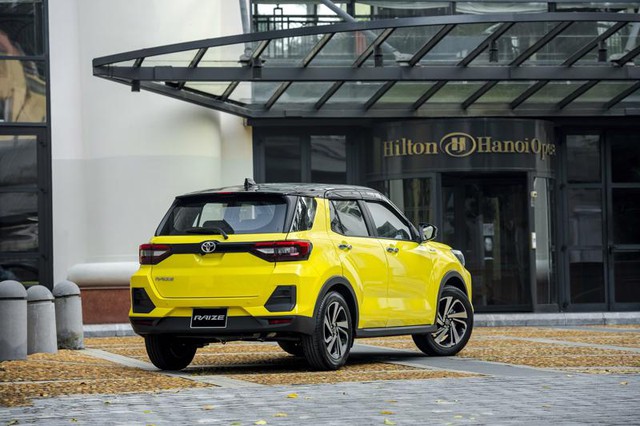 Toyota Raize
Toyota Raize is one of the hot models since its launch in Vietnam at the end of 2021. Raize has been in short supply since its launch. Since before the Lunar New Year, the number of Raize cars to the dealer has been very small. Almost only customers who have made a deposit to buy Raize before the official launch of the model can receive the car before Tet. In addition, according to reflection, customers who order Toyota Raize at the present time have to wait until February or March 2022 to receive the car, even until April 2022 if the customer is "full". Accept to wait for the next car to be delivered and do not buy additional accessories.
It can be said that, since its launch until now, customers are quite "miserable" when "doing" to buy this model. The scarcity situation makes Toyota Raize dealers "with peanuts", customers who want to buy a car soon are forced to spend an additional 20-25 million VND to buy the dealer's accessory package.
In recent days, there has been news that Toyota Raize has increased its selling price, causing many people to panic and worry, both having to wait for a long time and being charged a high price. Some have considered dropping the "turn the car" deposit. However, the information on the price increase has not been officially announced by Toyota Vietnam but is currently in the form of "word of mouth".
Toyota Raize is currently distributed only 1 version of 1.0 Turbo engine. The car costs 527 million VND, the rolling cost is about 612 million VND in Hanoi and 602 million VND in Ho Chi Minh City.
Kia Sonet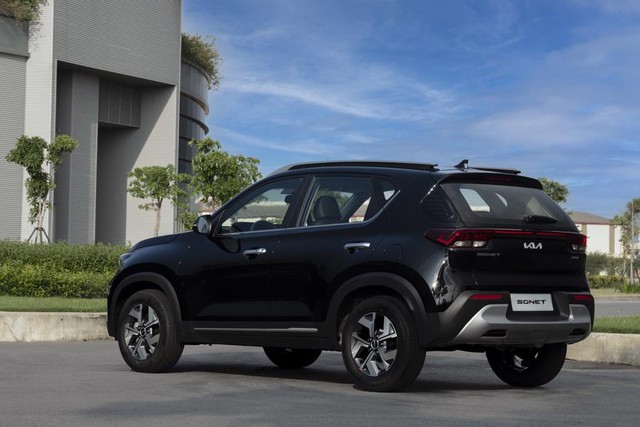 Speaking of Toyota Raize, it is impossible not to mention Kia Sonet. Because, this is a rival pair. Kia Sonet and Toyota Raize are two "new factor" models – small urban high-rise cars – on the Vietnamese auto market, aimed at first-time car buyers. Both cars are equipped with many modern technologies, such as LED lights, large entertainment screens and many safety features.
Imported origin, Toyota Raize easily falls into a shortage situation. Meanwhile, Kia Sonet is assembled by the manufacturer in Vietnam. However, Kia Sonet is not inferior in keeping customers waiting for a long time.
Recently, the price of Kia Sonet car has suddenly increased to 5 million VND compared to the launch date, the highest is up to 614 million VND. Specifically, all 3 versions of Kia Sonet Deluxe, Luxury and Premium have increased by 5 million VND, the new prices are 544 million VND, 584 million VND and 614 million VND respectively. Particularly, the standard version of Deluxe MT remains at the same price of 499 million VND.
Hyundai Tucson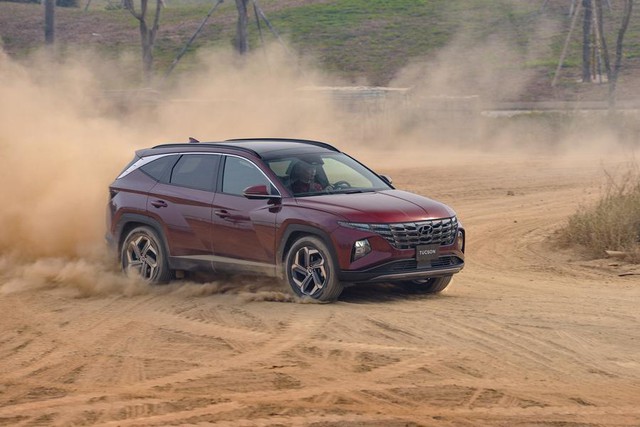 Currently, Hyundai Tucson is being sold by dealers with a price difference of up to 100 million VND compared to the listed price. The chorus of component shortages and supply chain disruptions continues to apply to Hyundai Tucson. According to the survey, most dealers are quoting Hyundai Tucson from 35-100 million VND higher than the proposed price, depending on the version. Specifically, the standard petrol Tucson 2.0L adds 35 million VND, the premium petrol Tucson 2.0L adds 50 million VND, the premium oil Tucson 2.0D version has a difference of 60 million VND and the Tucson 1.6L Turbo HTRAC version has a difference of up to 100 million compared to the listed price.
Hyundai Tucson 2022 launched at the end of December 2021 has quickly attracted the attention of users thanks to its new eye-catching and more impressive design than the old one. The model is equipped with many modern technologies such as Camera 360, electronic handbrake, Autohold smart stop, automatic wipers, electronic handbrake, seat heating and cooling, automatic headlights, Smart Cruise Control , panoramic sunroof, 8-speaker Bose sound system, electronic gear lever control buttons …
Hyundai Santa Fe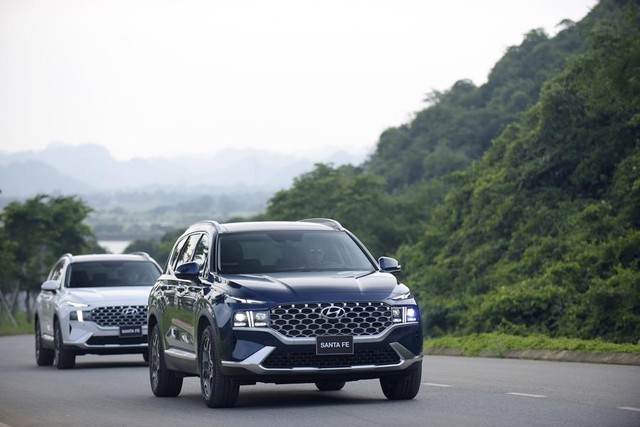 Hyundai SantaFe is in a shortage of goods, causing some dealers to sell cars with a price difference of up to 80 million dong. After the new generation was launched in 2018, SantaFe became a model to compete for sales in the 7-seat high-rise car segment with a price of about 1.2 billion VND. SantaFe is currently the leading model in the segment in terms of sales. The upgrade, launched in 2021, is also interested by many customers with many equipment that come with a new chassis and engine. In the new version, SantaFe removed the 2.4 gasoline engine, replaced it with 2.5, the diesel engine is still type 2.2.
SantaFe has a list price of 1,030 billion to 1,340 billion dong. However, customers are having to buy more accessories from 40-80 million VND to get the car delivered soon.
VinFast VF e34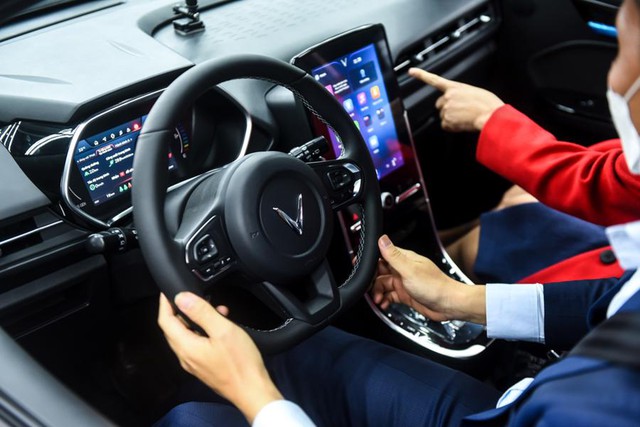 VinFast VF e34 electric car is one of the models with a small delivery volume, although according to the company, the number of people ordering the car, right from the time the car was launched, has reached thousands. However, in the first two months of 2022, just over 90 customers received the car. VinFast said the prolonged shortage of components has affected the production progress and handover of the VF e34 electric car to customers in the past month.
https://autopro.com.vn/nhung-mau-xe-dang-khan-hang-tai-viet-nam-20220323105002169.chn
You are reading the article
Car models are in short supply in Vietnam

at
Blogtuan.info
– Source:
autopro.com.vn
– Read the original article
here