Giải trí
Chompoo Araya – Beautiful Thai woman showing off pregnant belly, she is 40 years old
Chompoo Araya is the older sister popular Thai entertainment. After 4 years of giving birth, she is officially pregnant for the second time. Many people are impressed by the appearance of this mighty pregnant woman from the Golden Temple state showbiz. She is even praised by the press as Thailand's leading fashionista.
Recently, a series of new photos of Chompoo have been posted, causing a fever on social networks. Even though her belly is getting bigger, she still likes to wear tight, messy, and colorful clothes. This 40-year-old pregnant woman has been praised for being young and getting better.
Chompoo showed off a photo of a pregnant belly that surpassed the viewer's impression.
It is known that Chompoo does not gain too much during pregnancy, so he is very comfortable in his clothes. Because of her peak charisma, the most beautiful woman in Thailand is still chosen by many brands to work with even though she is pregnant. She became the darling of high-end fashion brands.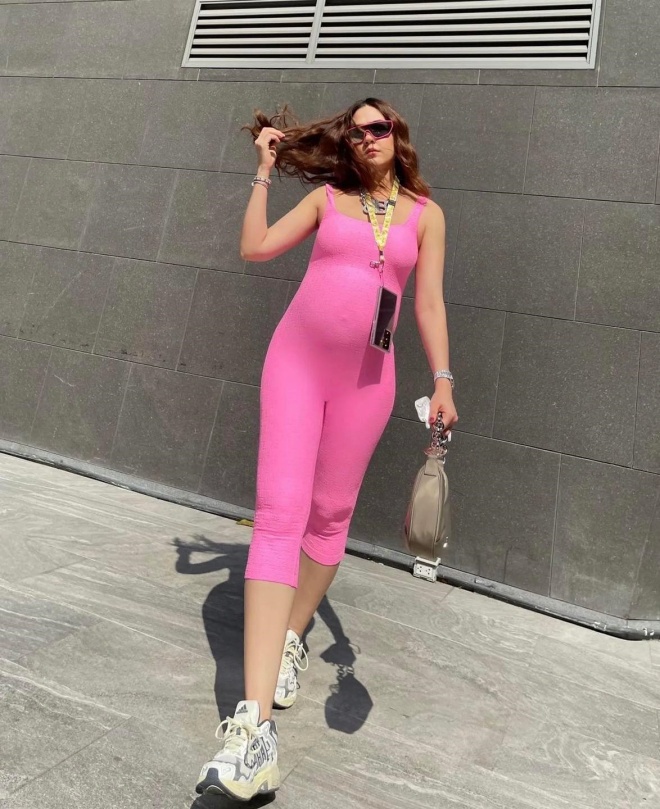 It can be said that Thailand's older sister is the most admired pregnant woman in the entertainment world.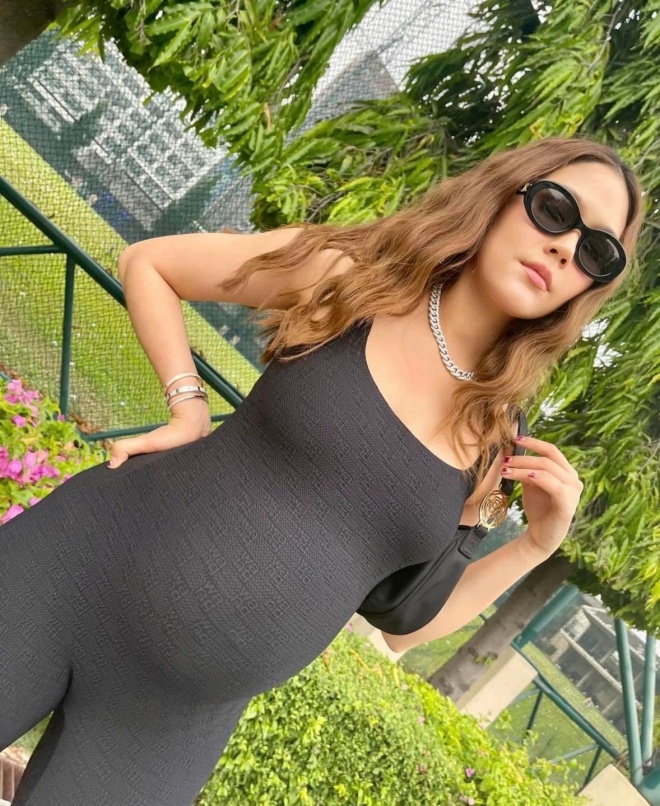 Chompoo has always known how to make himself stand out.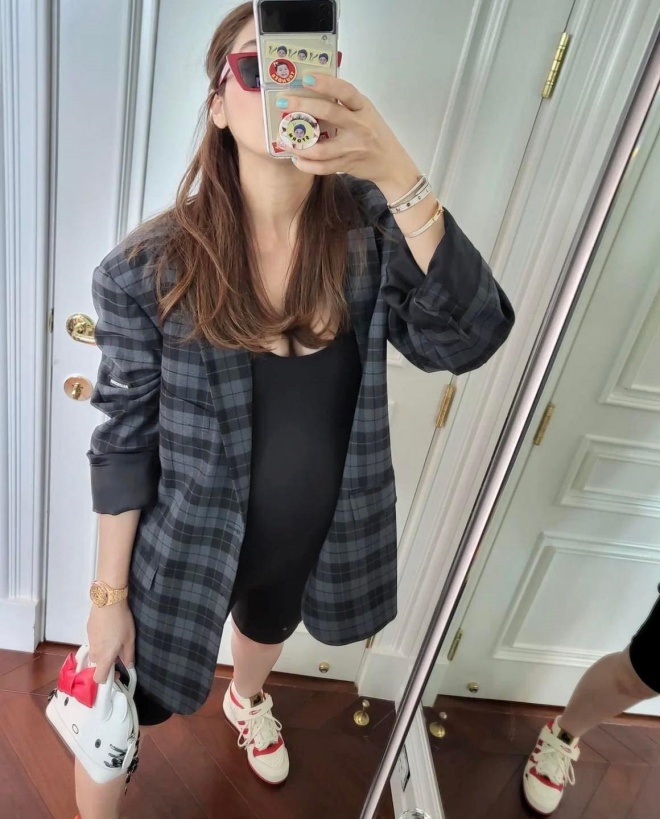 Despite her changing physique, this pregnant woman always made an impression.
It is known that Chompoo's future baby is a girl. Many people were shocked that she risked her life to get pregnant at an old age. When she was just 3 months pregnant, she shared: "At week 11, the morning sickness was very severe. When I was pregnant with twins, I thought it was already heavy, this baby would in turn improve, but unexpectedly, it got worse. I just could eat rice. That's all, before being dizzy, can't sleep, hot, nauseous, can't eat."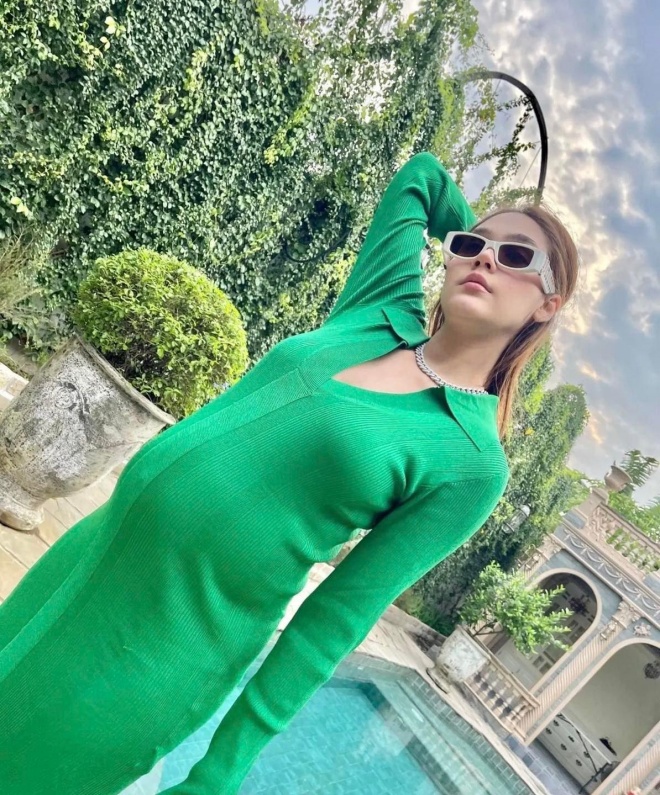 At the time of her pregnancy, Chompoo suffered from severe morning sickness.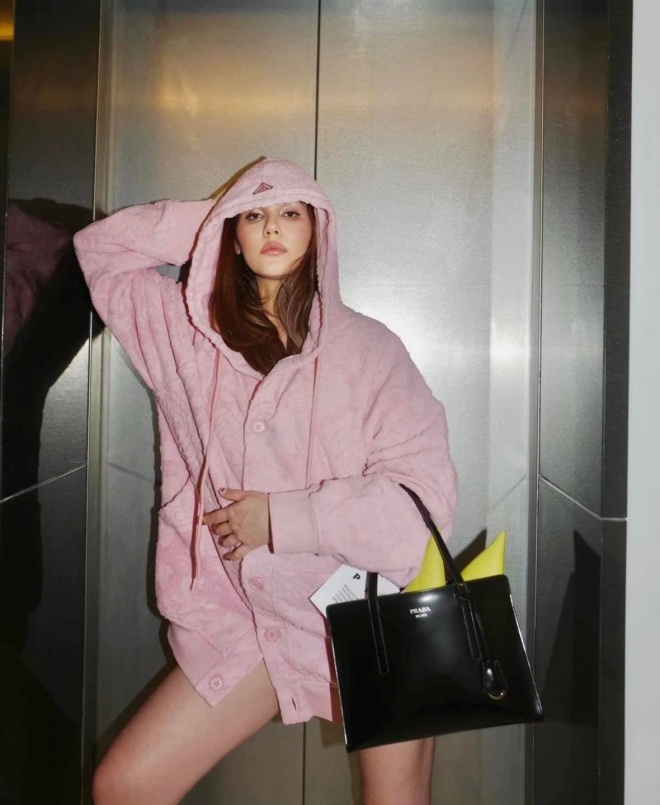 She also surprised many people by deciding to get pregnant at an older age.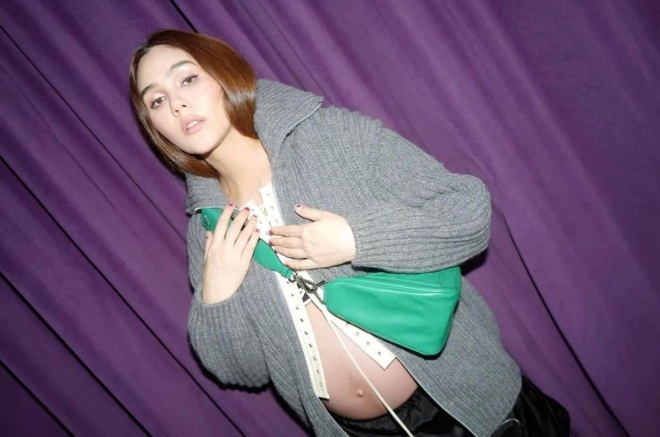 However, this Thai elder sister has never regretted this.
Currently, the Chompoo couple is expecting their baby. The two have prepared everything, even providing psychological counseling to their two sons before they officially become brothers in the near future.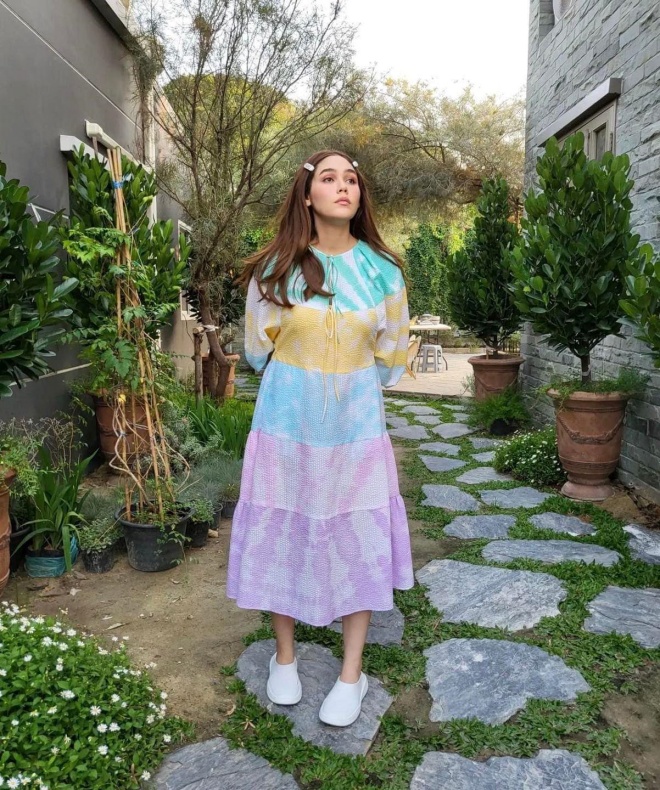 The audience can't wait for the birth of Chompoo's daughter.
Thai sister shared: "Since someone leaked the information, I wanted to share it as a girl. Also many people know that I want a daughter. Regarding naming, since Saifah – Payu it is said that if I have a daughter, I will give her this name. Is the style name the same as Saifah – Payu."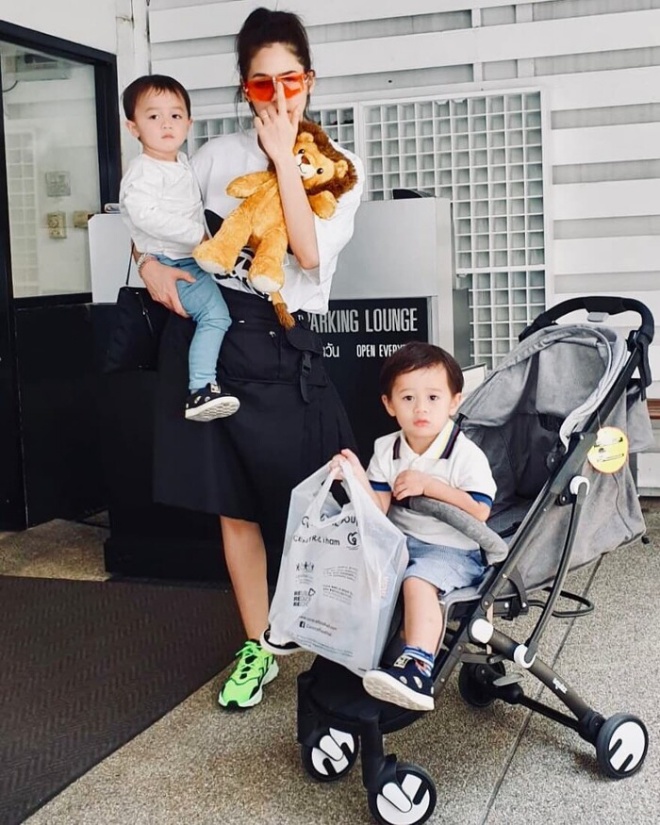 Chompoo has psychologically prepared for 2 boys.
Chompoo officially married the giant Witsarut Rangsisingpipat in 2015. The couple was blessed with twins in 2017. Since getting married and giving birth, Chompoo's life has been increasingly sublimated. On her personal page, Thai Dai continues to post photos with her husband and children.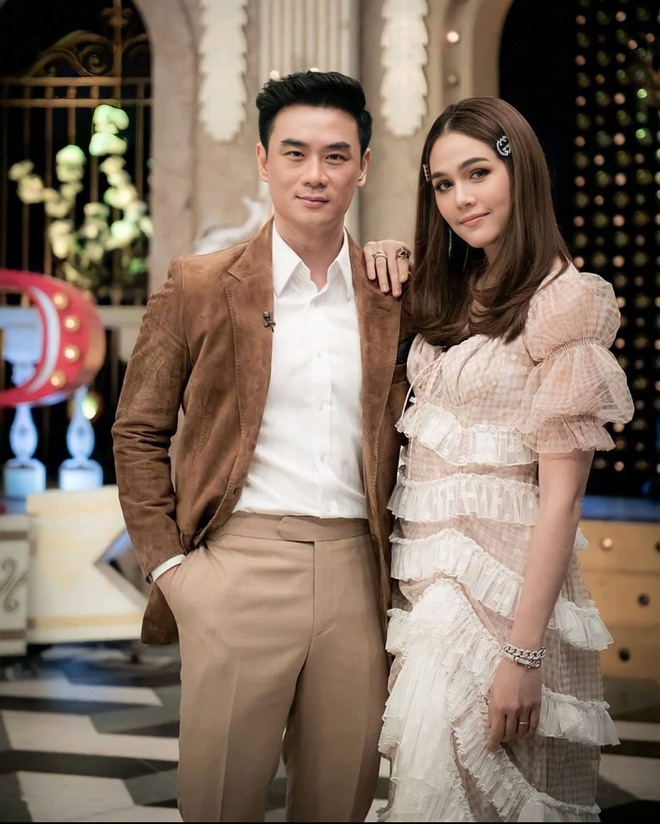 The wedding of the Thai sisters made many people amazed.
You are reading the article
Chompoo Araya – Beautiful Thai woman showing off pregnant belly, she is 40 years old
at Blogtuan.info – Source: Eva.vn – Read the original article here