Business
Cutting eyelids, trimming chin, lifting nose… make the appearance more perfect, but can it change destiny?
"Can plastic surgery change destiny?" – This is probably a question that has always received the attention of many people. Everyone loves beauty, everyone wants their life to be better every day.
Therefore, people look to plastic surgery not only to make themselves more beautiful, but also have the desire to fix unsatisfactory parts of the body for "feng shui standards". It is believed that fixing the bad features will help the general look more beautiful and attract money, everything goes smoothly, even life turns to another page.
There are also many views that plastic surgery will destroy the general. Because "beautiful" and "sand" signs in Anthropology have different meanings.
Understanding the General to improve destiny
Anthropology is a science used to predict a person's destiny from the outer body to the inner temperament and spirit. From the point of view of anthropology, feng shui is one of the expressions of destiny, predicting a person's wealth, wealth, and lowliness. However, not every fix is ​​beautiful, just being beautiful can change life.
In fact, there are many people who believe that if they want to improve their fortunes, they can only change their fortunes by changing their generals and following good standards. But in order to change the generals, many other factors are needed.
Not everyone understands that the person who helps to correct the facial and body identity is a cosmetologist, not a physiotherapist. Therefore, a beautiful view in plastic surgery is not necessarily a guarantee of beauty in Anthropology.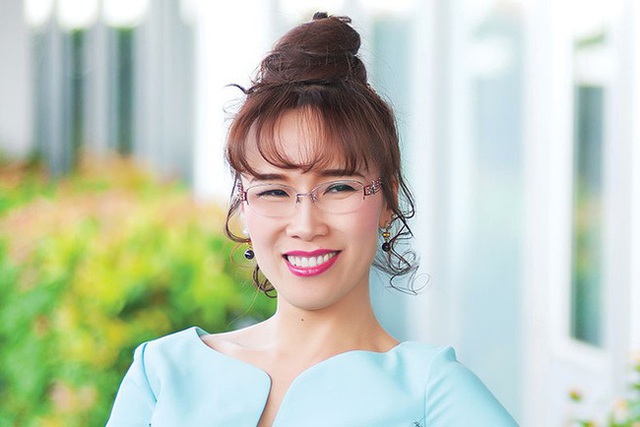 (Illustration image) Businesswoman Nguyen Thi Phuong Thao – female billionaire is on the list of the richest people in the world. She currently holds the position of CEO of Vietjet Air, Standing Vice Chairman of the Board of Directors – HDBank, founding shareholder of Sovico Holdings, Chairman of the Board of Directors of Phu Gia Securities Company, Chairman of Phu Long Real Estate Company, Chairman of the Board of Directors of the Company. Sovico Ltd. According to anthropology, Mrs. Thao possesses precious "dragon" teeth, long and white incisors, all creating an upward-facing mouth. Along with that, the sharp eyes show intelligence and talent. Few people know that Ms. Thao has cultivated her excellent ability from an early age. From the age of 17, Ms. Thao studied Economics and Finance and soon became famous for her own strength.
Before intending to change the general to change the destiny, it is necessary to understand that each person's body structure, appearance, and bones are different. It is wrong to follow surgery to look like famous people and rich people to look like them. At the same time, there are many people who follow trends such as having a high nose, a V-line chin without knowing that the outer general must be identical with the inner content to be harmonious. The air from then on is more favorable and prosperous.
The most sought-after cosmetic parts on the face such as rhinoplasty, eyelid surgery, cheekbone reduction, chin reduction. Trendy aesthetics can help make it more beautiful, but accidentally cut off the sand. Therefore, in many cases of "breaking the general" like that, fate does not get better but also makes things worse.
The bloody experience of most of the Nhan Generalists believes that "generals are born according to their own will". From this perspective, anthropology is synonymous with the cultivation and maintenance of personality and soul. That is, the development and growth of a person from the inside will show the outside temperament. Therefore, the outer form is only a support for the inner content.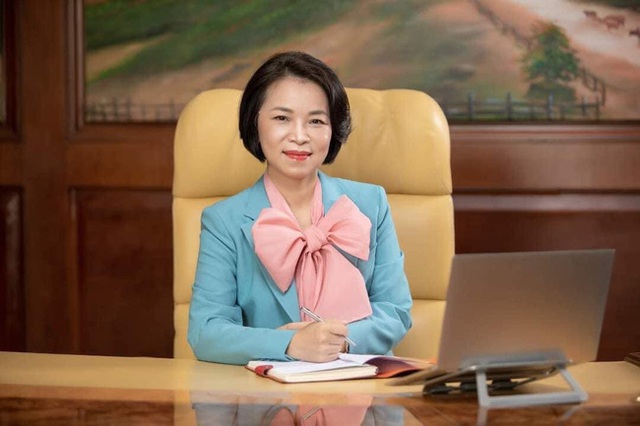 (Illustration image) Ms. Pham Thu Huong and her husband (Mr. Pham Nhat Vuong) founded Vingroup – the leading private economic group in Vietnam and are holding the role of Vice Chairman of the Board of Directors, Member of the Board of Directors of JSC Vincom Retail. Ms. Thu Huong holds a Bachelor's degree in international law from Ukraine. Currently, she is a person who is directly involved in the management of Vingroup. According to Anthropology, the general's nose is tied in a pocket, the small round nose tip is in harmony with the face. Combined with the wide, bright eyelids and full temple area, the charismatic eyes create a luxurious beauty. At the same time, Ms. Thu Huong also focused on investing in her capacity early, when she was among the excellent students studying abroad in Moscow. Here, she excellently obtained a prestigious bachelor's degree in international law.
4 positions can destroy the blessed champion if
Plastic surgery can help a bad general reduce bad luck, but there are also people who own sand generals, find it inappropriate to the trend, so they go to edit it and ruin their luck.
Eyelid surgery (influenced by Dien Trach)
According to anthropology, eyelids (between the eyes and eyebrows) belong to the sign of Dien Trach. Cung Dien Trach often shows a person's assets and money. If surgery in this area is not skillful, revealing scars or not in harmony with other facial features, it will affect the temperament. The Palace of Dien Trach will be destroyed, which may cause a loss of money.
There are moles or scars around the eyes, such a person's life will be up and down erratically, always have to change new circumstances, life is difficult to be peaceful.
(Illustration image) GenZ female singer – Hien Ho from her lovely, innocent appearance after performing eyelid lift, cheek injection, nose filler injection, teeth whitening, eyelid surgery. After many times of implementation, her beauty became swollen, edematous and unnatural. According to Anthropology, facial contours that are not in harmony will affect the fortune of the master. The more you return to the afterlife, the more precarious fortune will be, life will have many ups and downs. Therefore, instead of spending too much time on plastic surgery, the owner should be in harmony with self-cultivation so that from the personality, the soul "lives" to be happier, more natural, and more beautiful. From there, the fortune will be stable and sustainable.
Chin reduction (affecting Nooc sign)
The V-line chin trend has become fashionable and is popular with many people. Men with square chin are auspicious signs, representing maturity, stability and determination in vision. Women with round, full chin, life is more fulfilling. Therefore, since ancient times, it has been said that men with letters face "have no money", and women with oval faces mean that if they have a round, full chin, they will be happy.
V-line chin is said to be trendy and luxurious like famous stars. Many people rushed to follow. However, in Anthropology, a small, pointed chin symbolizes unhappiness, mood swings, or anger for no reason. Pointed chin also affects later luck, in old age is not comfortable and peaceful.
Rhinoplasty (affecting Tai Bach)
The nose is an important position showing the balance of the face. Not only that, the nose also represents a person's Tai Bai sign. For women, the nose also represents Phu.
The Son Can (the area of ​​​​the bridge of the nose between the eyes) is the starting point of the Tai Bach sign. If the Son root is too low, this shows that it is difficult for a woman to rely on her husband, and it is also difficult to enjoy a favorable predestined relationship. In addition, this also shows luck, the husband's fortune is also bad, life is difficult. If the bridge of the nose is a bit high to harmonize with the standard head (tip of the nose), the luck is also improved somewhat.
However, many people go to raise their nose too high following the trend, so they break the general, affecting their own fortune. The bridge of the nose is moderately high, the tip of the nose is round and full, the general is prosperous. If the tip of the nose is too sharp, then not only will the money be poor, it will not be able to keep it, but the married life will also be unsatisfactory.
Therefore, it is not necessary to mold the formula of a high nose with a pointed chin to be a good general. And that also reduces the blessing. Harmonious beauty brings good luck, if the five senses on the face are not balanced, the luck will be affected.
Eyebrow shaping (influenced by Brother sign)
Although the eyebrows are small points, they make a big impression on the harmony of the face. Eyebrows represent Brotherhood, indicating brotherly relationships, friends and social relationships.
People with scars on their eyebrows often have a bad relationship with brothers and friends, and relationships are also affected a lot. People with thin eyebrows can go embroider, spray tattoo to have the eyebrow shape in harmony with the face.
Some people pursue a shaved eyebrow, or tattoo weird lines to create personality. This will cause the champion to be destroyed. Scarred, uneven or no eyebrows are all harbingers of lost fortune, poverty, and loneliness because there is no one to understand and share.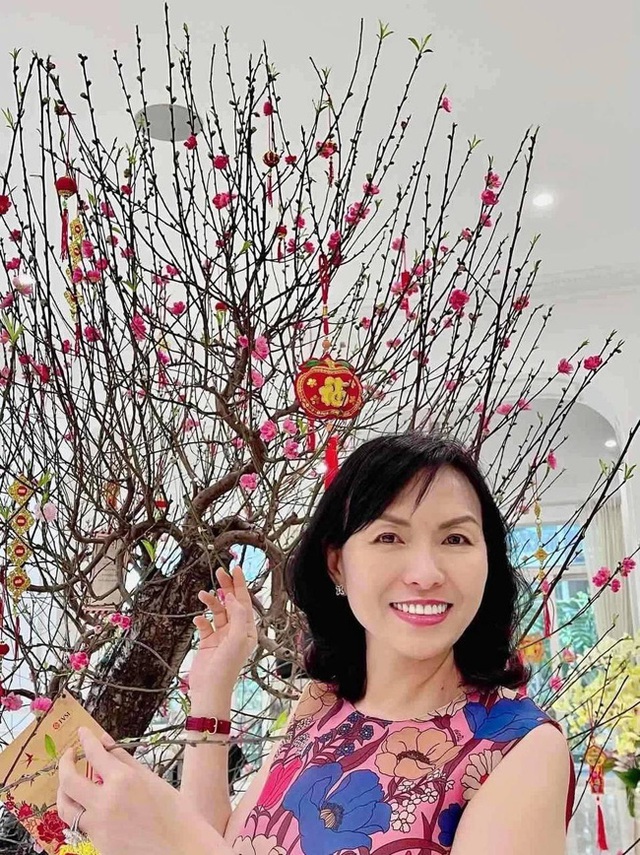 Mrs. Nguyen Hong Van – daughter of the Son Kim family. Currently, she is participating in the management of Nanogen – Nanogen Pharmaceutical Biotechnology Joint Stock Company with many positions in Son Kim Group, which deals in many industries from real estate, retail to fashion. According to anthropology, it can be seen that Hong Van also has regular "dragon" teeth, fresh corners of her mouth in harmony with her face. The bright eyes along with the high nose tip also contribute to the noble generals.
Ending
Many argue that, in fact, many people have plastic surgery not only to make them more beautiful, but also to help many people change their lives. However, life has a real page, but it is not durable. Because it's like the saying "General depends on the mind". Appearance must be consistent with the beauty of the soul, character will be prosperous.
At each age, the view of beauty is different. In fact, it is also shown that the matriarchs and nobles, they do not pay attention to cosmetic surgery on appearance. They focus on building capacity, nurturing personality. Perhaps the beauty care, spa maintenance is a normal thing that anyone can do.
If the appearance is not beautiful, it can be adjusted a little to be more harmonious, but must match with your skeleton. Touching the cutlery, editing too much will cause the fortune to change. Generals are born of mind, generals are destroyed by mind.
(Contemplative information)
https://afamily.vn/nhan-tuong-hoc-cat-mi-got-cam-nang-mui-khien-dien-mao-hoan-thien-hon-nhung-lieu-co-thay-doi-duoc- van-menh-khong-20220322152146585.chn
You are reading the article
Cutting eyelids, trimming chin, lifting nose… make the appearance more perfect, but can it change destiny?

at
Blogtuan.info
– Source:
cafebiz.vn
– Read the original article
here