Games
Is it true that League of Legends is about to have 2 new generals named Rem'Ora and Yonathan, the community eats a "trick"?
New champion in League of Legends is always an extremely hot topic when Riot is always looking for ways to bring in new mechanics, features and newly released characters. Moreover, each newly released character also opens up many stories about the League of Legends universe or extremely interesting interactions with other champions. Therefore, information about these new characters always attracts great attention from the community.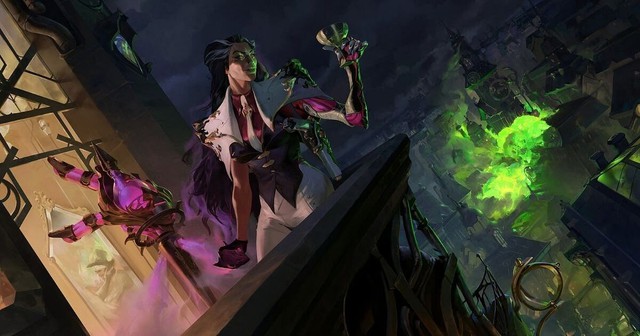 The newest champion of League of Legends is Renata Glasc
And recently, a piece of information has been spread at breakneck speed that is the fact that 2 new champions of League of Legends are named Rem'Ora and Yonathan. This information comes from a post that leaked dataminer skin information called Big Bad Bear on Twitter. Specifically, this guy shared a series of generals that will have new skins belonging to the costume lines such as Cowboy, Hidden Main, Star Guardian… Among them, two names Rem'Ora can be seen out. , Yonathan and let it be the new champion's name.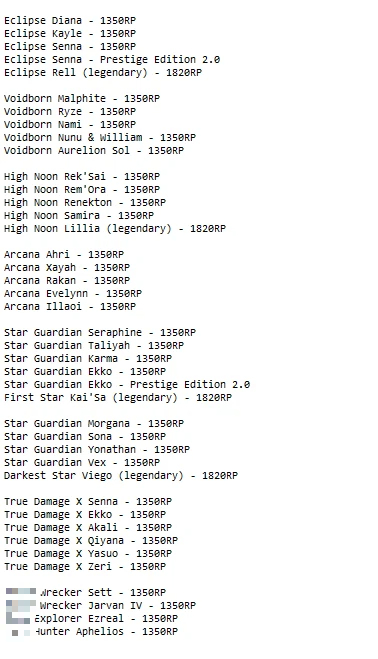 The list of skins shared by Big Bad Bear made the community flutter in the past few days
However, after taking a closer look, we can see that this is a fake listing and not new skins that are about to be released. If we look at the last skins on the list, we can easily see that the author has used words that refer to sensitive parts of the body to name her outfit. EzrealAphelios…. Obviously Riot would never do that so the other skin names are not true and the two names Rem'Ora and Yonathan do not exist.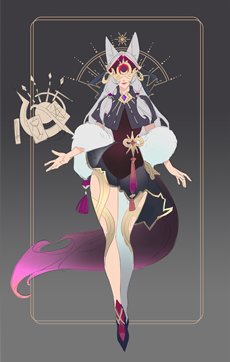 In addition to the previously revealed Ahri Main Skin, the above costumes are mostly fakes
Perhaps because so many people believed in this list, dataminer Big Bad Bear later had to correct it. Basically, the list of other skins was not created by Big Bad Bear and this guy just posted it for fun. This dataminer also confirmed that it was a fake list and did not match the information this guy found.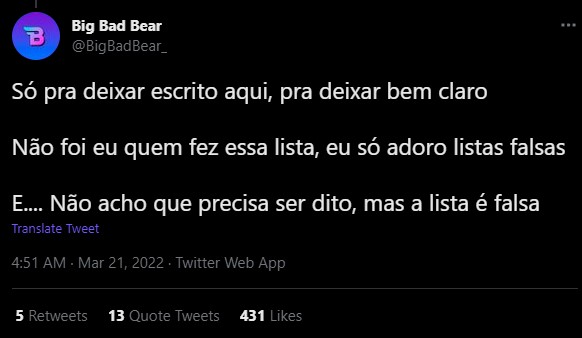 This dataminer also confirmed that the above information is fake and he only posted it for fun
Up to now, we only have one information about the new champion that is Riot Games will reveal it at the beginning of April in the champion development roadmap article. In addition, the other information is only "for fun". As is the case above, even dataminers have come up with a way to "trick" the community, so gamers should probably only trust official information from Riot.
You are reading the article
Is it true that League of Legends is about to have 2 new generals named Rem'Ora and Yonathan, the community eats a "trick"?

at
Blogtuan.info
– Source:
gamek.vn
– Read the original article
here