Business
Land prices are "hot" and investors are still "down" at any time
At a seminar held by Cafeland on the morning of March 22, Mr. Vo Huynh Tuan Kiet – Director of CBRE Vietnam's Housing Marketing Department said that over the past time, real estate prices, especially land plots, are increasing in many areas. . This situation appeared and spread much more widely than land fever in the period of 2018 – 2019.
Recorded from the end of 2021, the beginning of 2022, land prices increased and land fever occurred in the vicinity of Ho Chi Minh City. Ho Chi Minh City such as Binh Duong, Dong Nai… Then it spread to Binh Phuoc, Tay Ninh and the western region like Duc Hoa and Ben Luc of Long An.
Currently, in the areas of Phan Thiet, La Gi, Ham Thuan Nam, and Ham Thuan Bac of Binh Thuan, there have been local fevers. The Central Highlands, highlands such as Bao Loc, Lam Dong and now Buon Ma Thuot, Dak Lak also have a similar situation. Or in the Central and Northern regions, there is also "land fever".
According to CBRE experts, there are many reasons to explain the current widespread land fever.
In the past two years, despite being severely affected by Covid-19, the economy in general has remained at a very good level. In addition, many infrastructure investment plans, master plans, and project implementation plans have been announced by localities. This information makes investors pay attention and build an investment strategy ahead of time. They flock to the areas where the information appears, so that real estate prices are pushed up.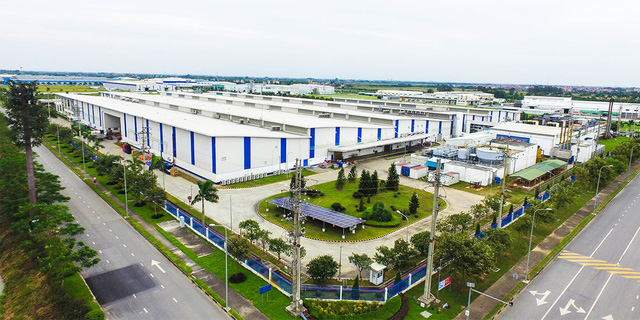 Over the past time, many localities have expanded investment in industrial park development, attracted FDI capital, and invested in tourism development to quickly recover this industry after opening. Those expectations affect investor psychology, causing them to focus on finding land funds and products to take advantage of economic development factors.
"Land fever is the main psychological factor. Investor psychology wants to be ahead of the market, wants to focus on areas with good growth forecast and potential for development. But most of the potentials. This is side information, investors who are drawn to those areas are easily caught up in the virtual land fever. frozen market cannot be liquid," warned Mr. Kiet.
Besides, fear of rising inflation, increased demand for real estate is also the reason why land fever has appeared in many localities recently.
"In the context of the Russia-Ukraine war causing great financial turmoil, high fuel prices and affected currency values, the rich are forced to look for a haven of assets, and real estate is a safe option that they think of", the expert commented.
Analyzing more closely, Mr. Vo Huynh Tuan Kiet said that, in the current context, if there is a huge fluctuation in the financial situation, the value of money will be greatly affected by the forecast that inflation will increase. That is, the currency is depreciated, holding 100 million dong in cash at the beginning of the year, but by the end of the year, this value may not be the same.
Therefore, investors have to find a channel for shelter. Most people will choose to go gold because the price of gold is increasing very high compared to the previous time. Besides, there are also many people who choose real estate.
However, this expert also admits one thing, real estate has periods of steady increase in prices, periods of slow growth and even periods when it will not increase. However, most if investors do not buy real estate during the "bubble" market, the value of real estate is maintained stably and even increases.
Specifically, if buying real estate during the land fever period or buying at an incorrect value, the impact on cash flow is natural. But the story of a person being able to value assets and judge whether the market is safe or not is down to investment skill.
"If you can buy a suitable real estate, of course this is a haven channel and investors will transfer some of their cash in. Because leaving money in the bank or at home will depreciate, buying gold is not good. fluctuations, but if you buy real estate, most of its value will be maintained stably and even increase, maybe slowly, …", the expert commented.
And real estate expert Phan Cong Chanh said that looking back at 2021 – a year of sublimation of the stock market, one thing can be seen, the resources in the people are still very large.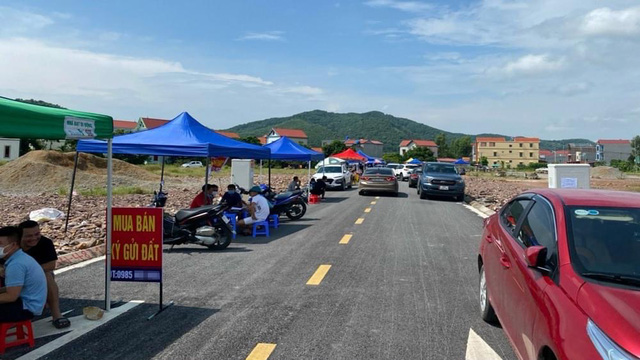 According to this position, the hot growth of the stock market also partly explained the land fever in the past year. Because real estate and securities are like two interconnected vases. Every time the stock market has an impressive increase at a historical milestone, the real estate market immediately benefits.
Specifically, at the beginning of 2022, many securities investors tend to transfer profits to real estate. This has also happened in previous cycles of Vietnam's real estate market.
Besides, recently, the Russian-Ukrainian conflict story has also led to a change in the taste of investors around the world. This event also pushed up prices and increased raw material costs, putting pressure on inflation.
"In the current geopolitical context or the difficult business story due to Covid-19, many people look to sustainable profitable investment channels such as real estate, besides securities. Therefore, Real estate has received a huge amount of money," said Mr. Chanh.
In addition, this expert said that the widespread land fever is partly due to the fact that in big cities such as Hanoi and Ho Chi Minh City. In recent years, Ho Chi Minh City has been facing a shortage of supply, specifically a clean land fund to develop large-scale projects. The lack of supply also causes land prices in some localities, especially new ones. floating increased.
In addition, the recent land auction in Thu Thiem also created a spillover effect on the general land price in localities, not only in Ho Chi Minh City. HCM.
https://cafef.vn/gia-dat-sot-nong-nha-dau-tu-van-xuong-tien-bat-ky-thoi-diem-nao-20220323104455591.chn
You are reading the article
Land prices are "hot" and investors are still "down" at any time

at
Blogtuan.info
– Source:
cafebiz.vn
– Read the original article
here