Kinh doanh
Poor country, low income, "heavenly" land price
In order to soon stop the phenomenon of speculation, "blowing prices", causing disturbances to the real estate market, and directing capital flows into production and business activities, the State needs to take many comprehensive measures to be transparent and increase supply. for the market sales.
Consequences of land trading
According to experts' calculations real estate, in Vietnam, a person starts working, has an income that increases with seniority, does not spend anything, it also takes approximately 20 years to buy an affordable apartment of about 60 square meters in the city. town. While per capita income is still low, in the poorest country of the world, real estate prices have long been "in the sky".
Statistics of the Vietnam Real Estate Brokers Association show that, from 2014 to now, real estate prices have continuously kept increasing momentum, with an average annual increase of over 10% per year, even in some localities. increase by more than 20%/year. The main reason is due to the situation of buying and selling, blowing prices, pushing prices to manipulate the market, not from the real needs of people.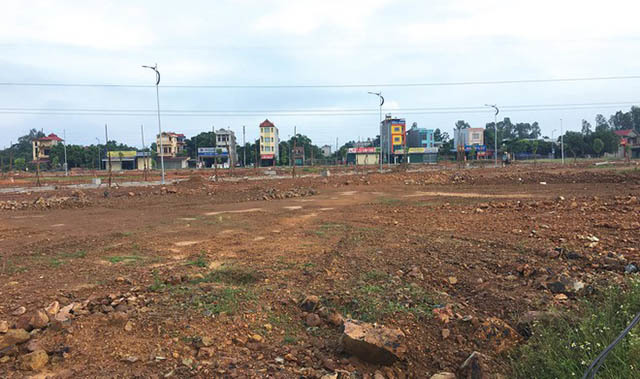 Real estate prices continue to increase, with an average annual rate of over 10%.
The movement of people racing to own real estate has led to the phenomenon of continuously escalating market prices and a large social resource being "buried" in the land. Not only small investors, who have idle money available, but even businesses are involved. Investment in production and business is being inferior to property speculation.
A manufacturing enterprise in the field of supporting industries for the electronics industry in Bac Ninh said that investing in the production of electronic components is currently a very strenuous process, consuming both time and money, but profits low, only 10-18%/year. Meanwhile, land prices in many localities across the country continuously increased. In some places land prices increased by more than 100%, in some places up to 200% after a short time. Therefore, spend money to buy a piece of land so that a few years later, you can make billions of money without having to work hard.
However, if housing is not put into operation, it will not create wealth for society. When one person gets richer, someone else will become poorer, the income gap widens, leading to increasing inequality.
According to experts, in order to soon stop the phenomenon of speculation, blowing prices causing disturbances to the real estate market, and directing capital flows into production and business activities, the State needs to take many synchronous measures from changing policies, market transparency and increasing supply… in the long run, when the market is developed and stable, then it is possible to calculate tax on real estate… to contribute to stabilizing the real estate market and stabilizing the real estate market. ensure social justice.
There are 174/193 countries in the world that have applied a property tax. For example, in the United States, property taxes are high and progressive on land or buildings that are not put into business. However, that is the story in developed country markets that are already transparent and stable. The development force no longer leaves a big mark on land resources. In Vietnam, in the early stages of development, land resources are still important and should be prioritized for development.
Encourage investment in useful products
Recently, responding to a delegate's question about tax policy on land speculation for 3 years, at the meeting of the National Assembly Standing Committee on the afternoon of March 16, Minister of Natural Resources and Environment Tran Hong Ha said: know, it is necessary to amend the provisions of both the Tax Law and the Land Law.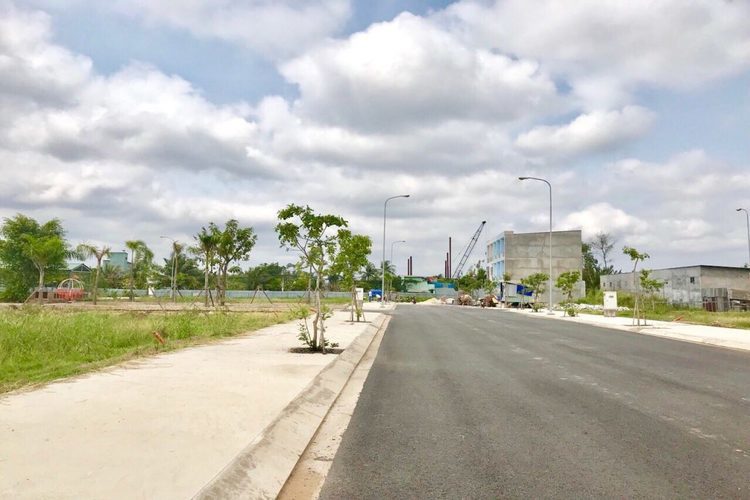 Poor country, low income, "heavenly" land price.
Mr. Le Hoang Chau, Chairman of Ho Chi Minh City Real Estate Association, suggested that in order to lower real estate prices and limit speculation, it is necessary to consider applying a very high tax rate if real estate is transferred in the first year. and keep the high tax rate in the 2nd and 3rd years. After that time, if the transfer demand can be proved to be legitimate, the normal tax rate will apply. In particular, individuals and organizations that own a lot of real estate but do not live in or put into production or business need to tax progressive tax rates.
Experts also believe that increasing the tax rate and properly valuing the land plot is a must to prevent speculation and push up land prices.
In fact, the Property Tax Law has been studied for the past 10 years. The Ministry of Finance has proposed to tax real estate according to the progressive method as applied by many countries in the world, targeting people who own a lot of high-value real estate, unexploited real estate. use.
In 2018, the Draft Law on Property Tax was completed, but then it was not included in the law-making program of the National Assembly because of many objections.
Recently, in a document dated February 24, 2022, sent to ministries, branches and localities for comments to evaluate and review a number of Laws, the Ministry of Finance mentioned that "includes the Law on Tax on the use of agricultural land and non-agricultural land use tax law or not and additional taxation on houses, research and development of property or real estate tax law".
However, on March 14, the ministry confirmed that it did not have "any policy" on developing a separate law on property tax.
Vietnam is striving to become a high-middle-income country by 2030 and a high-income developed country by 2045. To do so, we must first overcome the middle-income trap. Experience in the world shows that the way to become a high-income country, industrial development cannot be ignored.
But the policy to encourage industrial development is not attractive enough, while the policy on real estate encourages people to buy land. If it remains the same, the above goal will be difficult to achieve.
Tran Thuy
You are reading the article
Poor country, low income, "heavenly" land price

at
Blogtuan.info
– Source:
vietnamnet.vn
– Read the original article
here