Snake flowers Red-necked (two-part nomenclature: Rhabdophis subminiatus) is one of the most dangerous venomous snakes in Vietnam. Currently, we have not yet produced serum for this venomous snake, so it is extremely difficult to treat when bitten by a snake.
Anti-venom for this snake species is only researched in Japan. Therefore, if the victim is not aware of the danger of the red-necked snake, the victim can pay a very high price (Read more details) here).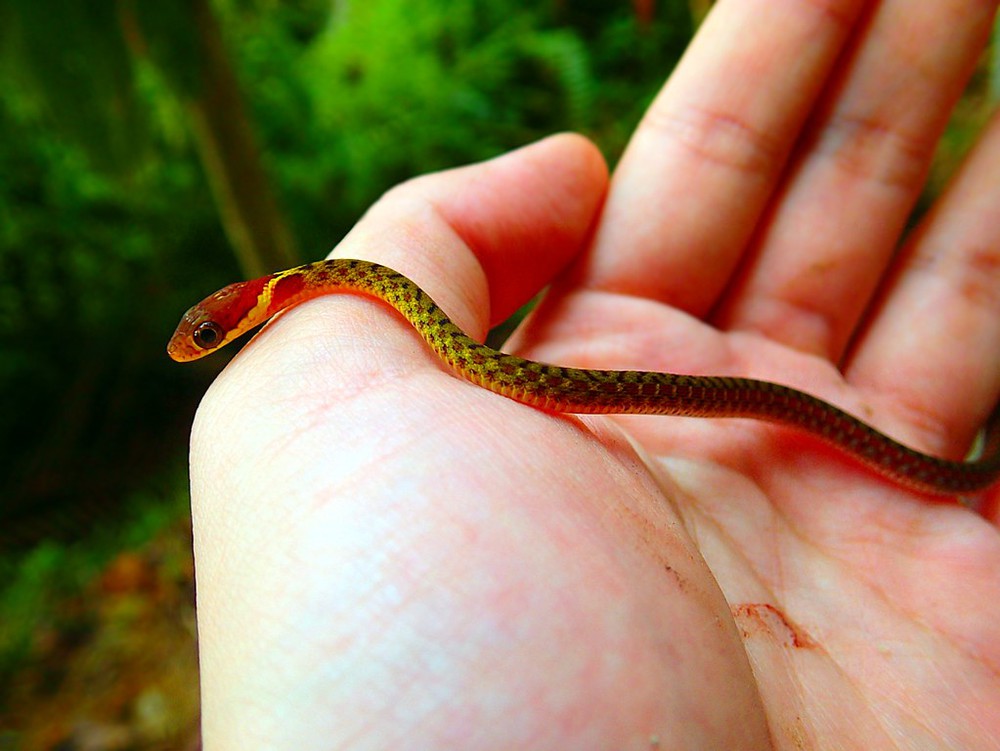 Yellow-necked flower snake. Photo: Thailansnake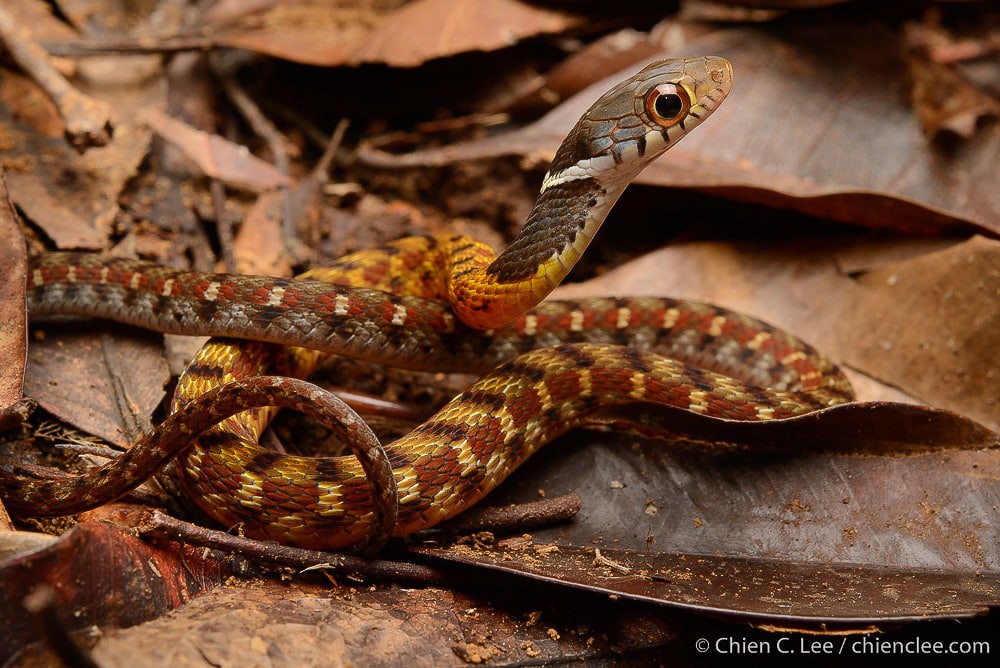 The neck of the golden-necked snakehead can also be white. Photo: Chienclee
However, there is a species of snake that has a similar name to the red-necked flower snake. It is a yellow-necked flower snake that also lives in Vietnam that very few people know about. Are they as dangerous as their 'relatives', let's find out through the following article.
The yellow-necked flower snake (scientific name: Rhabdophis chrysargos) is also a species of snake in the genus Water snakes. They are only about 98 cm long, smaller than the red-necked flower snake (about 130 cm).
Like other species of flower and grass snakes, the yellow-necked flower snake is also a rear fang snake (rear – fang), so not their bite is dangerous (similar to the red-necked flower snake, even many People also mistakenly think that red-collared flowers are harmless).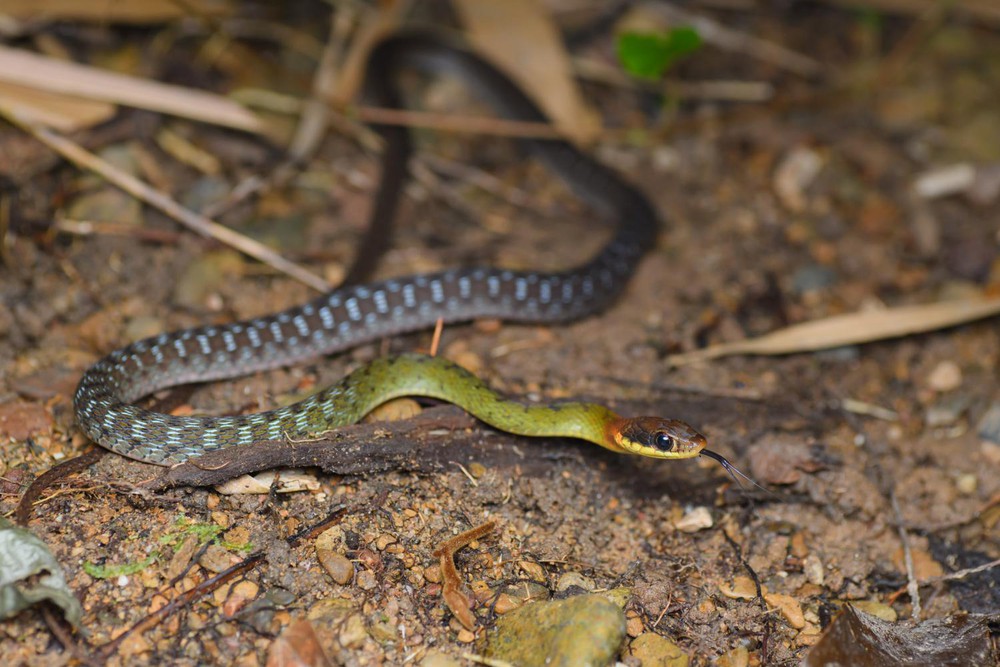 Yellow-necked grass snakes are small in size. Photo: Snake Thailand
Yellow-necked flower snake is distributed mainly in Asian countries such as Myanmar, Malaysia, Indonesia, Vietnam, Philippines, China, Hong Kong… but unlike the red-necked grass snake (widely distributed), the species is This snake only lives at an altitude of 500 to 600 m above sea level.
They only live in environments far from humans, near rivers and streams, so we rarely see this type of snake. Moreover, if the red-necked flower snake is active during the day, the yellow-necked flower snake is active at night, so it is even rarer.
Thus, it can be seen that, due to its small size, rarity and living far from the human environment, the bites of yellow-necked flower snakes are very rare. Because of that, the danger of the venom that this snake affects to humans has not been fully studied.
According to Bangkokherp – a site specializing in reptiles and amphibians in Thailand, this snake has venom that is not as dangerous to humans as other snakes of the same genus such as red-necked flowers and blue-collared flowers (Rhabdophis). rhodomelas), rhododendron (Rhabdophis nigrocinctus)…
But the yellow-necked flower snake is also a dangerous venomous snake, so it is absolutely not advisable to catch them or hold them in your hand to play with. If you are unfortunately bitten, go to the nearest medical facility for treatment.
https://soha.vn/hoa-co-co-do-la-loai-ran-nguy-hiem-bac-nhat-o-viet-nam-vay-hoa-co-co-vang-thi-sao- 2022032208240592.htm
You are reading the article
Red-necked flowers are the most dangerous snake in Vietnam, so what about yellow-necked flowers?

at
Blogtuan.info
– Source:
Soha.vn
– Read the original article
here