Thế Giới
Russia's unusual move at Ukraine's strategic airport
(Dan Tri) – Satellite images show that most of Russia's military helicopters have been withdrawn from the strategic airfield in the city of Kherson, southern Ukraine.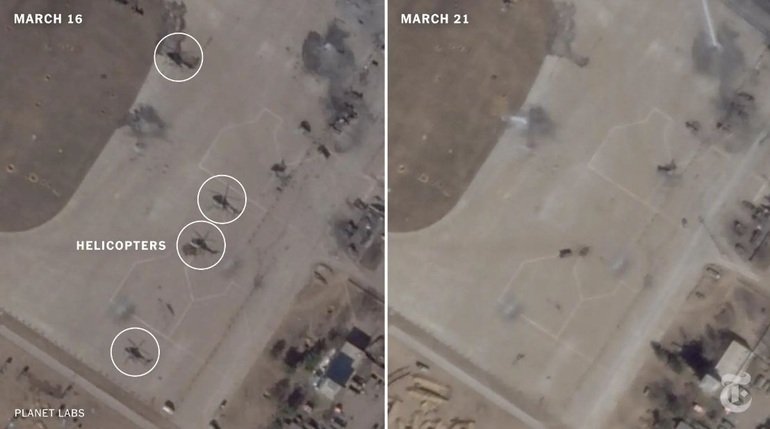 Satellite images taken by Planet Labs from March 16-21 show helicopters military Russian forces have ceased to appear at the airport in the southern Ukrainian city of Kherson, although Russian forces still control the airport.
Kherson is the Ukrainian shipbuilding center east of the city of Odessa on the Black Sea coast. Kherson was also the first major city to be overwhelmed by the Russian army in the early days of the military campaign.
However, the Russian military is not yet in full control of Kherson, while the Ukrainian armed forces are trying to regain the area.
Controlling Kherson is an important goal for Russia to control southern Ukraine. This area is located just north of the Crimean peninsula – a territory annexed by Russia in 2014, stretching along the Black Sea coast to the mouth of the Dnieper River.
Control of Kherson, a city of 300,000 people, makes strategic sense as it would allow Russian forces to control more of Ukraine's southern coast and to the west of Odessa.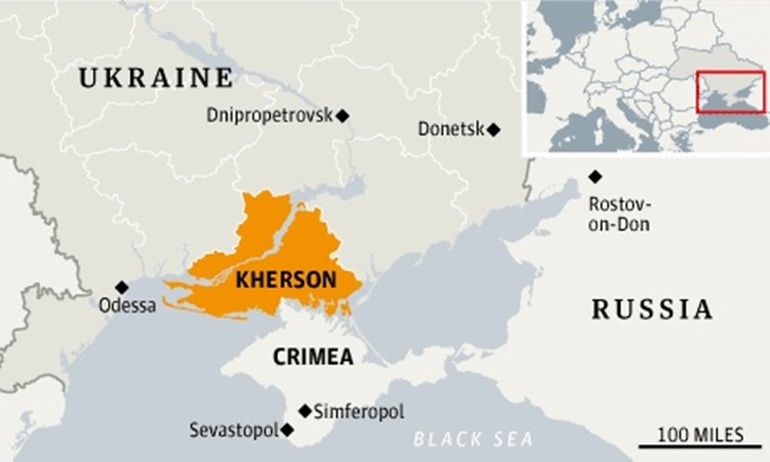 Last week, Ukrainian forces attacked Kherson airport, causing significant damage to Russian equipment. Satellite images clearly show the damage after this attack.
"Ukrainian attack shows (Kherson) airfield is vulnerable and the Russian side may have decided that it is not wise to keep expensive helicopters at the airport," said Frederick Kagan, the director. Critical Threats project at the Institute Enterprise America, comments.
Kagan said that at least for the moment, Russian forces seem to have abandoned their goal of capturing Mykolaiv, a strategic city located at the gateway to the Black Sea, as well as other important areas in southern Ukraine such as Odessa, a major economic and cultural center.
"Kherson Airport is the most useful facility for those operations," added Mr Kagan.
A video posted on Twitter on March 18 shows Russian vehicles pulling helicopters out of Kherson airport, passing through a town about 40 kilometers southeast.
Mason Clark, senior analyst and head of Russia studies at the Institute for the Study of War, said that Russian forces are generally pulling back from manned aircraft after suffering traffic-related losses. war with Ukrainian forces.
Clark also said that Russian air force operations could also be affected by the loss of crew and technical support personnel.
Russia's month-long military campaign has shown no sign of abating. Russia is still increasing its deployment of forces to control other parts of Ukraine. Heavy fighting and shelling still broke out in cities, including the capital Kiev and the strategic port city of Mariupol.
You are reading the article
Russia's unusual move at Ukraine's strategic airport

at
Blogtuan.info
– Source:
dantri.com.vn
– Read the original article
here