Business
Sell ​​products with tens of thousands of dong, earn 1,000 billion dong in revenue
As Vietnamese, not many people do not know the JUMBO Vape brand. This brand has been present in Vietnam for about 30 years. In 2005, they 'married' with DKSH; By 2015, JUMBO Vape officially became the leading brand in the Vietnamese market in the insecticide industry, according to a Nielsen report.
Since 2015, according to the share of Mr. Nguyen Thanh Phuoc – Sales Manager – Senior Marketing, FumaKILLA Vietnam & Cambodia with us, thanks to continuous improvement in all aspects: product quality, safety, service…; but JUMBO Vape – FUMAKILLA continues to maintain its No. 1 position.
Not only that, in 2021, the FUMAKILLA – DKSH couple made the whole market admire when they surpassed the revenue milestone of more than 1,000 billion VND, despite the most challenging market in history, many businesses had to bankruptcy, the consumption index decreased due to the general economic difficulties of many people….
More specifically, according to Mr. Nguyen Thanh Phuoc: In Covid-19, companies that don't give up, work twice or 3 times as hard as usual – or you often use the word 'heroic', can still complete the work. achieve or even exceed the set targets. Currently, FUMAKILLA factory has more than 400 workers, the whole company has nearly 500 people.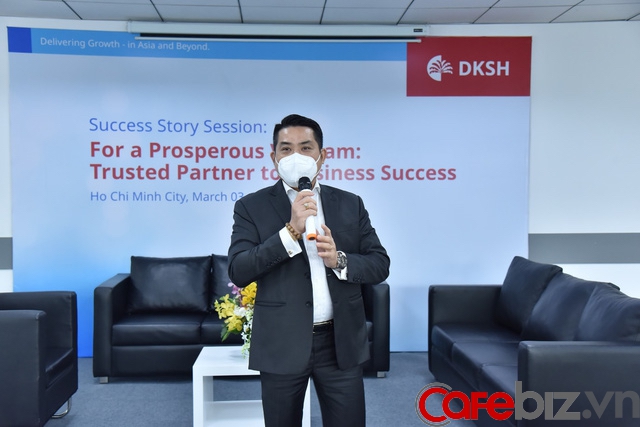 Mr. Nguyen Thanh Phuoc – Sales Manager – Senior Marketing, FumaKILLA Vietnam & Cambodia
In 2005, why did JUMBO Vape – FUMAKILLA come to comprehensive cooperation with DKSH but not do it yourself like many other colleagues in the market?
FUMAKILLA was established in Vietnam in December 1994. During the period from 1994 to 2005, under the name Technopia, we also launched our own business in Vietnam market.
At that time, Vietnam's FMCG market was still in its infancy, in order to bring products to the whole of Vietnam from urban to rural areas, we had to have a professional force in many aspects, such as transportation – warehousing, distribution channels, sales team…. However, building it all yourself is not easy.
While, DKSH already has all that – infrastructure and professional personnel in all aspects, can ensure to bring our products to consumers quickly and safely. and the best. Not only that, DKSH also supports us in other important aspects such as a nationwide warehouse system, professional sales staff, etc. After considering the pros and cons, we have decided to 'move in'. share a house' with DKSH.
And the results that followed, show that our 2005 decision was wise.
When we first got married, the JUMBO brand was ranked 3rd in the market and after 10 years of trying together, by 2015, we jumped to the top of the insecticide industry. Also in 2015, we rebranded from JUMBO to JUMBO Vape .
And continuously in the following years, we have many improvements and product upgrades; Find out how JUMBO Vape always best meets the requirements of Vietnamese consumers. At the same time, bring absolute safety for users and for all their loved ones.
So what does the milestone of VND 1,000 billion in revenue in 2021 mean for FumaKILLA – DKSH?
During the two years of Covid-19 – 2020 and 2021, we faced many challenges. Neither DKSH nor FumaKILLA's Board of Directors have any experience or knowledge of dealing with a crisis like this. So, we were all shocked and surprised to be in such a situation.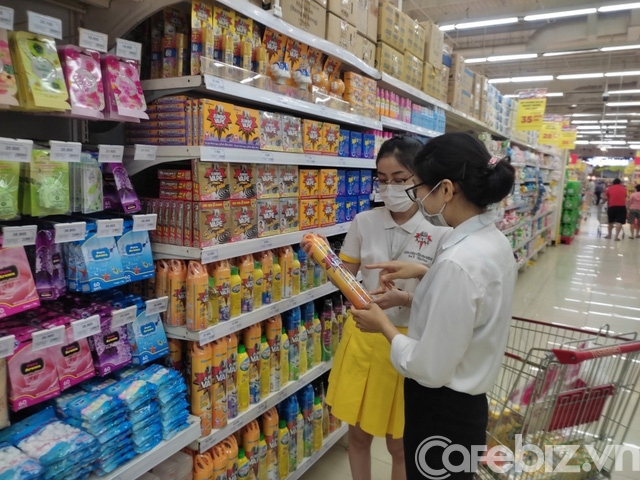 FUMAKILLA and DKSH have been together since 2005.
But thanks to us sitting together, positioning – reorienting business strategy, adjusting – adjusting in accordance with the moment – regulations – personnel…; so it was over.
Our milestone of more than VND 1,000 billion in revenue in 2021 is not significant for many other corporations, but for businesses selling small to very small products, such as aerosol cans of more than 50,000 or boxes of incense sticks for mosquitoes from 8,000 to 10,000. copper; This is a great effort by both companies. Together with DKSH, we are proud to have conquered a meaningful milestone in a specific industry such as insecticides.
Moreover, in my opinion, during Covid-19, companies that don't give up, work twice or 3 times as hard as usual, or I often use the word 'hero', can still complete or even Exceeded target! Because a lot of people who are not 'heroic' will give all kinds of reasons to take leave, stay at home to be safe. Going to work during the strict distancing days in 2021 is like going to war!
Is the milestone of VND 1,000 billion according to the set business plan or the 'surprise joy' that the market brings?
It is in the business plan that we set out for 2021. Like 'sequentially progressive', by 2021, we must reach the milestone of VND 1,000 billion.
Although we have no experience in dealing with Covid-19, we believe in the strengths we have such as product quality, market, distribution system…; still strong in setting big goals in early 2021 and together with DKSH, we will reach the finish line in time.
In 2021, not only HCMC will be locked-down for many months, but also FUMAKILLA's factory. At that time, the epidemic situation was very serious in Dong Nai and our workers were also infected a lot.
Accordingly, we also have different measures: first try to 3T, then gradually convince everyone to work at the factory. Fortunately, on the front lines, everyone has a very good spirit – fighting bravely, because of the colors of the flag and the desire to win.
Even – in those months, only every August – everyone brought in below their target. Because in August, the factory has no more products to sell to the market, the source of goods is exhausted.
FUMAKILLA is attending the program Success Story: "For a Prosperous Vietnam: A reliable partner for business success" organized by DKSH.
In July and September, everyone still worked very hard and the results were also very good compared to the set target. As planned, by December 2021, we will reach the milestone of 1,000 billion, but by November 2021, we have already passed the set milestone. So throughout the year, FUMAKILLA knows that its set goals will be achieved, so there are no surprises.
In your opinion, what specific support has DKSH provided to help its products reach consumers even though Covid-19 is still raging everywhere?
In 2021, things are very different from normal, both must regularly communicate to solve problems that arise in the business process immediately and always.
For example, to complete the schedule to pick up goods early, many of you have to work until 11 to 12 pm. We rarely see a company whose employees are still working to this day. From 11am to 12pm, I still see many employees texting: "Brother, I just sent the plan sheet".
Then the logistics problem 'prevents the river from banning the market', if the goods are not essential, they are not allowed to go. At that time, DKSH had very smart strategies, for example: they had distribution partners in the provinces, partners stood on the other side of the 'front line', we stood on this side 'front line', delivery across across the border, there will be recipients and distribution as usual. When the goods are sprayed with disinfectant, they will be allowed to go, but people are not allowed to pass.
The above solution is one of the wise and brave decisions of both. Moreover, in addition to DKSH, we also have the support of partners everywhere, each of whom contributes a hand.
Only then will FUMAKILLA's cargo flow be ensured – of course, it will not be as smooth as usual, but there will be less disruptions and the goods can be delivered to consumers. And guaranteed revenue for FUMAKILLA and DKSH.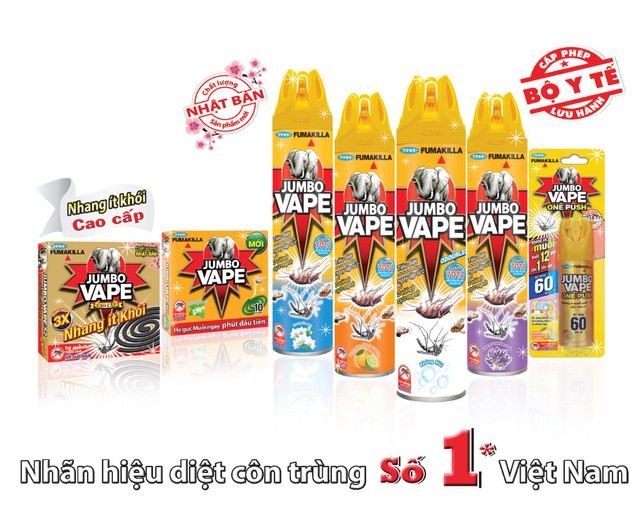 FUMAKILLA's plans and expectations in 2022. Do you think sales in 2022 will continue to break records in 2021?
In 2022, no matter what, we must also add the necessary labor for production. Currently, FUMAKILLA is still suffering from a shortage of labor resources, many employees have "run away" during the past 2 years of the pandemic. After the lock-down period, the remaining employees have to work very hard, 1 person has to do 2 to 3 jobs. Even the General Director had to rush to the factory to support the production workers, because of the lack of manpower.
Manufacturers like FUMAKILLA are suffering a lot from the ill effects of Covid-19.
We are currently facing many problems of increasing the price of raw materials, then increasing the price of petrol… So secondly, we have to find alternative sources of raw materials to bring down the product cost.
The bullish story is the last step when other measures are not viable. Because we still understand that, during this period, many Vietnamese people lost their jobs and many businesses closed, consumer income decreased significantly, many people lost their wages; so the price increase will be very painful.
Therefore, we have to find all kinds of ways, all options so that we don't have to increase product prices and bring production costs down as before Covid.
We have adjusted the price of the product before, only increasing it a little, but not daring to increase the price of raw materials from 30% to 40%. As mentioned above, we know that consumers are having a hard time, so we have to find ways to increase it just a little bit, not shocking consumers.
Besides, we will continue to aim for double-digit growth, but how much I can't say because this issue is relatively sensitive.
Thank you very much!
https://cafebiz.vn/cong-ty-san-xuat-binh-xit-con-trung-jumbo-vape-nha-ai-cung-sam-ban-san-pham-vai-chuc-ngan-dong- kiem-revenue-1000-ty-dong-20220321232251752.chn
By Business and Marketing
You are reading the article
Sell ​​products with tens of thousands of dong, earn 1,000 billion dong in revenue

at
Blogtuan.info
– Source:
cafebiz.vn
– Read the original article
here