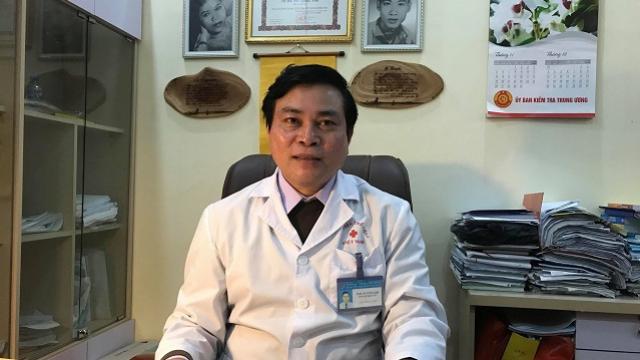 Today golf is no longer a hobby just for the "rich" as people often think, but also a sport that is on the list of competitions in many countries, regions, continents and the world. . In particular, with increasing infrastructure investment in many places, more people can access this sport to exercise and strengthen and build social relationships.
PGS.TS.BS. Vo Tuong Kha – Director of the Vietnam Sports Hospital said that golf is a sport to train endurance, in particular each golfer usually walks about 10km, lasting for 3-4 hours, with intense intensity, average movement.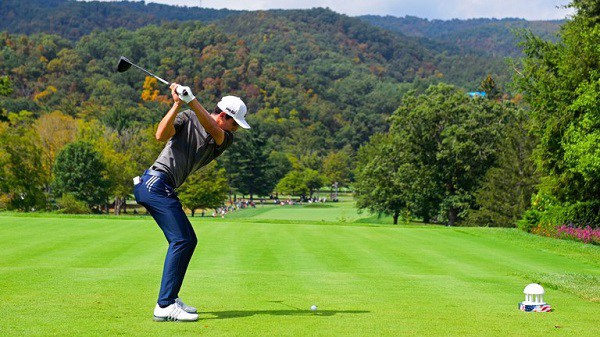 Playing golf is good for your health, but you also need to pay special attention to avoid accidents. Illustration.
"Golf courses are usually held in places with ideal space conditions such as green trees, cool air, lots of sunshine… This is an ideal environment to help the body relax and relieve stress.
In addition, playing golf at a moderate intensity will be very good for players to train endurance, build mental resilience, help stabilize mentally, and strengthen immunity. If you play this sport scientifically and not excessively, this sport also helps prevent and support the treatment of chronic non-communicable diseases such as blood pressure, chronic bronchial asthma, cardiovascular disease, obesity… Playing golf It also helps people to improve their communication skills and create social relationships", said Associate Professor Vo Tuong Kha.
Tuong Kha added that anyone can play golf, regardless of age or gender. However, some people have health problems such as: Having acute medical and surgical illnesses; People with problems with the musculoskeletal system; People with disc problems… should not play golf.
"As mentioned above, golfers have to walk a lot, then the musculoskeletal system has to bear the entire weight of the body, so people with musculoskeletal diseases are prone to injuries and injuries. The condition of joint degeneration is getting worse," warned Associate Professor Kha.
People with joint problems should avoid playing golf. Illustration
To play golf safely, Associate Professor Vo Tuong Kha also advises that players observe hygiene practices to avoid injury, in particular:
– Health check before starting to play golf;
– Check sports equipment to see if it is suitable for health conditions;
– Support and protective equipment such as gloves, clothes, hats, etc. must be suitable for the environment and seasonal climate.
– Insurance equipment is required in injury prone places such as shoulder, intercostal, lumbar region, knee…
– It is important to check and pay attention to the condition of the yard and the weather so as not to slip and fall while playing.
– Before playing, it is necessary to warm up at least 20-30 minutes before playing.
– Prepare drinking water, appropriate food supplements…
You are reading the article
Sports Hospital Director warns people not to play golf and notes to avoid accidents
at Blogtuan.info – Source: Eva.vn – Read the original article here