The way to the flower domain Episode 21 aired on VTV3 on the evening of March 23. In this episode, Thanh admitted that she started having feelings for Loi. During a conversation with Bao, Thanh said that he no longer hated Loi. When he was caught by Storm, smiling alone, Thanh blurted out that he was thinking of Loi. Obviously, she is in love with the male lead!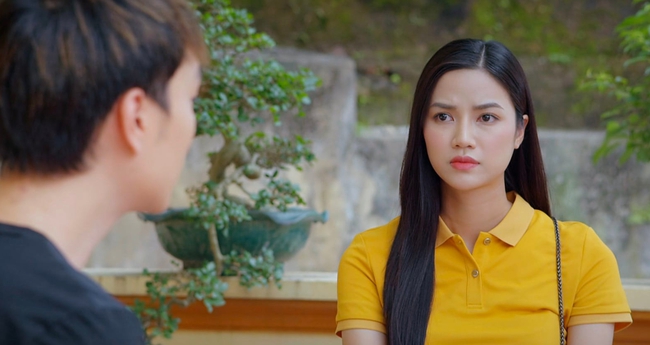 As for Loi, in this episode, he had a difficult-to-reconcile conflict with Nghia. Loi thinks that Nghia played a trick on him, making people in the village hate Loi even more. Loi even caught a scene where Nghia "even indented" looking for something in his field. In anger, Loi even punched Nghia purple in the face. When Mr. Lam and his newlywed wife returned from their honeymoon, he intended to call Nghia over for a meal, but Loi directly stated that if there was Nghia, he wouldn't have him. Witnessing the discordant relationship of her son-in-law with her younger brother, Hoa was extremely sad.
Talking about Hoa again, she proved her "sensitivity" when she just returned from her honeymoon and announced her pregnancy to her husband. However, knowing she was pregnant made Hoa worried instead of excited. She confided to her husband that she did not know what the future would be for her and the child while Mr. Lam was sick, Loi and Nghia were like enemies who did not wait for the end of the world…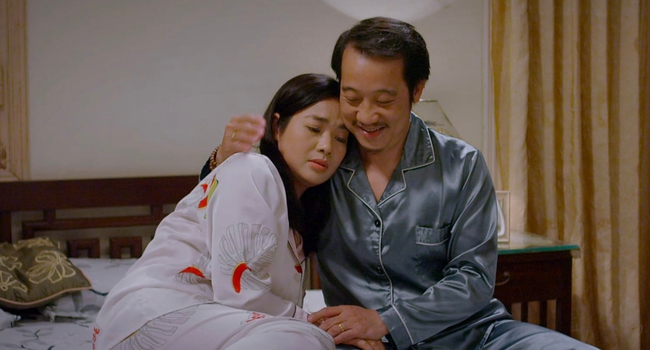 Seeing his wife worried, Mr. Lam thought of a way to force Loi to reconcile with Nghia. He faked the pain of illness, then said his "wish" that he wanted Loi and Nghia to ignore all conflicts and become a family. However, Loi still doesn't seem to be satisfied. In the conversation with Thanh, Loi still insisted that Nghia was a bad person, a backstabber.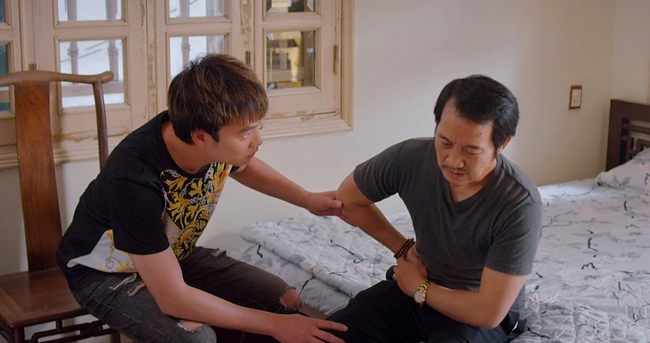 In the end, Thanh announced that he would clear things up. If Nghia is really a bad person like Loi said, she will stop doing business with him, not because of Loi, but because Thanh herself can't stand lying and immoral people.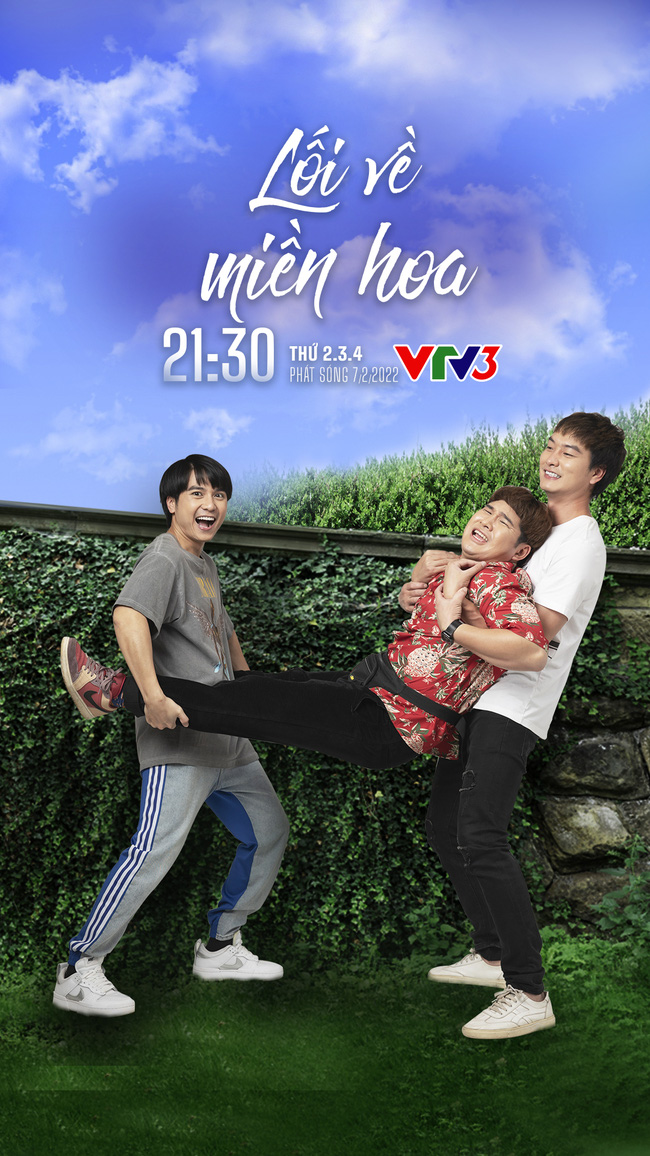 Countryside
45 minutes
07/02/2022
Monday, Tuesday, Wednesday – VTV3
The way to the flower domain revolves around a group of young people growing up in a suburban flower village and their growing up story. Loi – a 25-year-old young man who lives as a flower trader, collects flowers from the village and returns them to flower shops in the province. Because he is the son of the richest man in the district, Loi carries the mentality of having fun, without worrying about tomorrow. Loi, along with two friends, Linh Fat and Bao, are famous throughout the district and flower village for their naughty nature and love to destroy their villages. The three boys who always call themselves "three musketeers" have a sincere, enthusiastic and chivalrous heart…
Directors: Vu Minh Tri
Performer: Trong Lan, To Dung, Manh Quan, Lam Duc Anh, Anh Dao
Watch The way to the flower domain Subsequent episodes will be broadcast on VTV3 on Monday, Tuesday, and Wednesday evenings.
https://afamily.vn/loi-ve-mien-hoa-tap-21-thanh-thu-nhan-co-tinh-cam-voi-loi-ong-lam-noi-tam-nguyen-cuoi-cung- elephant-son-20220323230855182.chn
You are reading the article
Thanh confessed his feelings for Loi, Mr. Lam said his last wish

at
Blogtuan.info
– Source:
Afamily.vn
– Read the original article
here