Giải trí
The current life of MC Little flower and famous runner-up for a while
WATCH VIDEO: VTV broadcaster Nhat Le – then and now.
Surely many VTV viewers can't help but remember the familiar face of BTV Nhat Le when referring to the 1990 Newsletter. After winning the runner-up prize in a beauty contest, the profile of this female editor must be quite special. She signed up to participate in the Hanoi Beauty pageant when she was in her twenties and won the runner-up prize for her beautiful appearance. Previously, Nhat Le had often caught the attention of the same schoolmates with his outstanding appearance.
It is known that she had to overcome many opponents and was accepted into the contest to select the broadcaster of Vietnam Television after graduating from the University of Theater and Cinema in 1991. She once told her when she remembered about the exam time.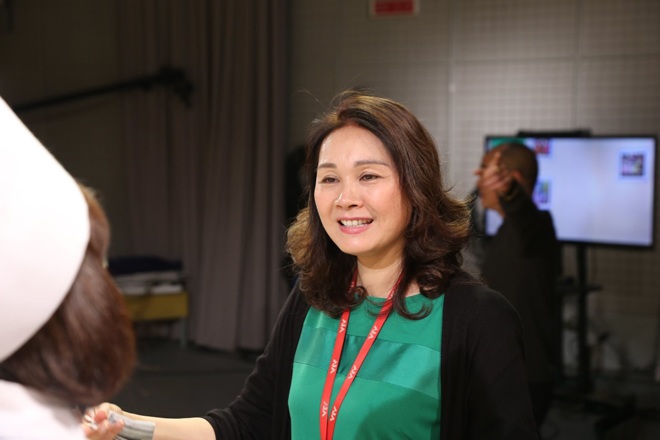 Studying in the class of 1986 – 1991, he graduated from the University of Theater and Cinema, majoring in directing and acting.
"I never thought that I would pass the exam because in the recruitment round, Radio only selected 10 people, while I was 420th in the list of candidates. At that time, I remember I had to go through 3 rounds. including a general knowledge test, a reading audition and then a performance test. Each round has very strict requirements, so when I think back, I feel very lucky to have passed the test."Nat Le said.
The female editor also shared the reason for not pursuing an acting career that a television career was the destiny of a relationship with her. Nhat Le is satisfied and likes this job.
This woman's warm, inspirational voice and dignified face with gentle beauty have left a deep impression on the memories of many viewers. When photos showcasing the once impressive beauty of BTV Nhat Le are shared again, many of today's 7X and 8X generations can't help but praise.
Editor Nhat Le when he first worked at VTV.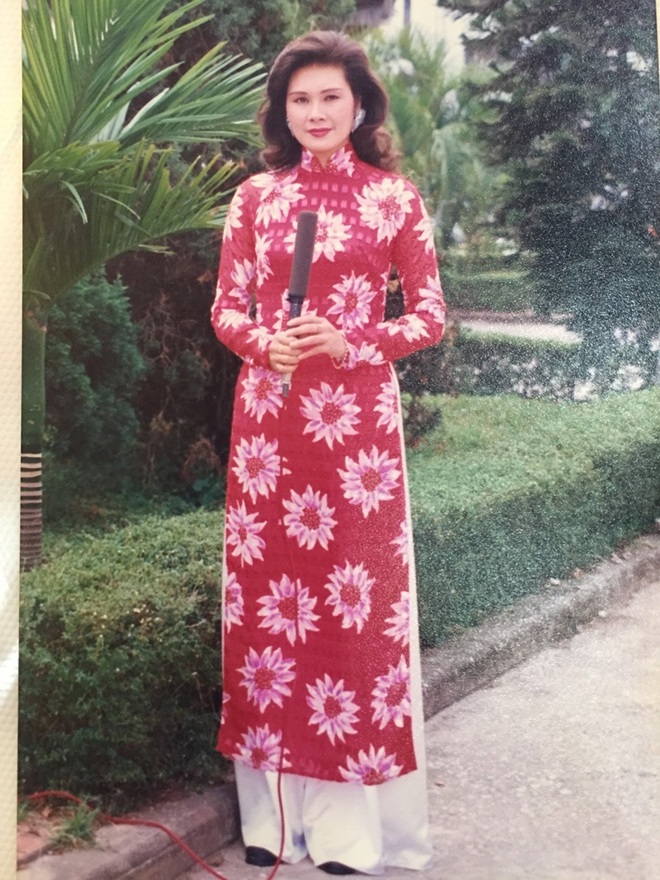 She made an impression on the audience thanks to her professional hosting skills and impressive beauty in the 1990s.
Before leading the News, Nhat Le's voice was familiar to viewers of the legendary children's program for a while – Little Flowers: "My first job as an announcer was hosting Little Flowers. Just a few minutes of screen time like that was our dream back then. Now think about it. Instead, I find myself and my colleagues coming to this profession very innocent and pure."
For him, at that time he was very happy because when he entered the station he was helped by his uncle and aunt, and when he came out, everyone knew and loved him.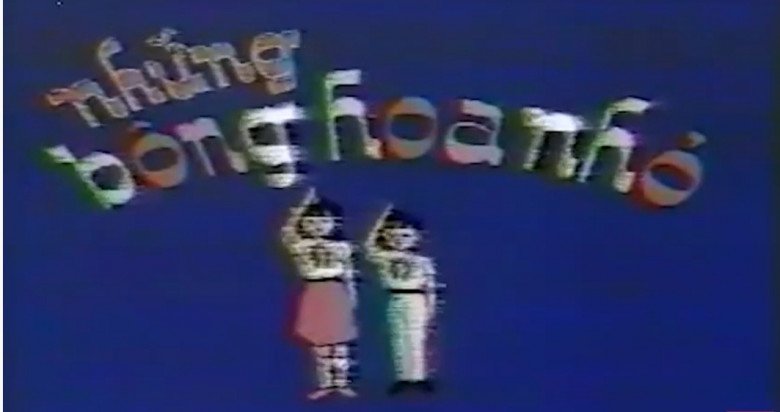 When I first entered the station, I was only led by a little Flower, for Nhat Le it was a great joy.
During his years as a broadcaster, Nhat Le also couldn't avoid professional troubles: "Once, while reading a domestic news report on live broadcast, suddenly a crew included international news in my running text. To deal with the situation, I had to turn to looking at the script on paper to read".
Editor Nhat Le has more than 10 years of broadcasting news and has been in the broadcasting industry for 30 years. After that, Editor Nhat Le moved to the VTV School of Science and Education in 2002 and chose to stay behind the scenes.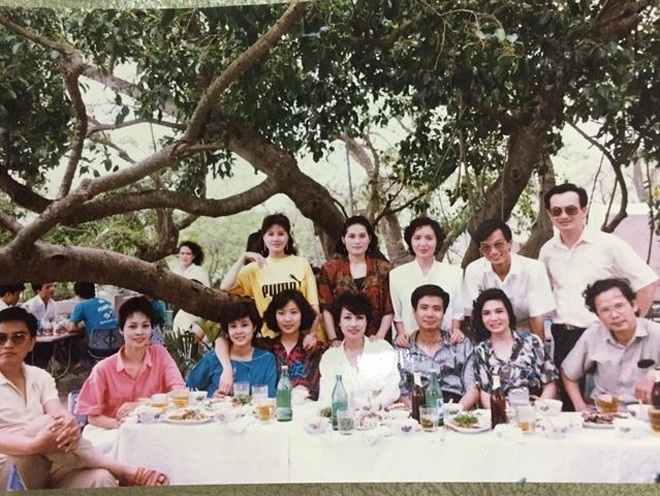 While standing next to friends, editor Nhat Le (yellow shirt) has an extraordinary beauty.
The once famous female editor mentioned the time when she decided to leave the show news at 7 pm to move to a new division. She gave birth to her second child in 2001, and in 2002, due to her busy life as a mother, she did not have much time to fulfill the requirements of a journalist career, and at the same time felt that she was not suitable for the job. demanding job. dynamism.
According to Nhat Le, she still has no regrets because in the new department, she worked with many other editors and reporters… although there were times when this woman felt a little extravagant about missing out on growth opportunities. career. He also gained a lot of valuable experience in this profession thanks to his time with fellow veterans.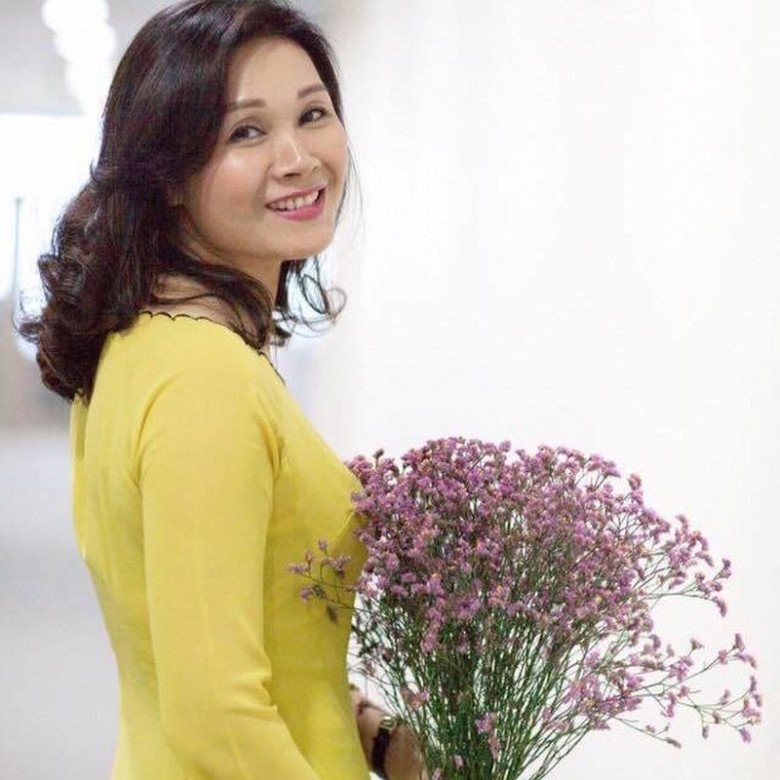 Nhat Le used to be sad and disappointed for 2 years after stopping leading the News.

Be it a before or after screen job, with BTV Nhat Le has a role to play in itself. Every job or role has its ups and downs. In real life, Nhat Le is loved by many colleagues because he is a friendly person who loves everyone. The female MC also regularly posts photos taken with coworkers on her personal page.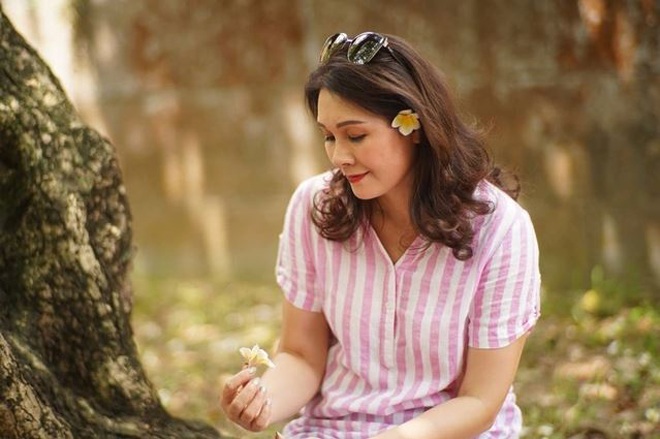 Nhat Le editor moments in real life.
There was a period in his career that also greatly influenced the life of editor Nhat Le: "Because of my busy work, even on holidays and Tet, I still work as usual. Even sometimes, when everyone is off on the weekends, I'm still working on the newsletter. At that time, I suddenly thought what? Why me? very sad? When will this life end?"
He also has a happy and peaceful family outside of work. As a private person, in a rare talk about her current life, the station's female editor said she was very satisfied. Even though she was middle-aged, she was still quite young, her beauty becoming more and more salty over the years.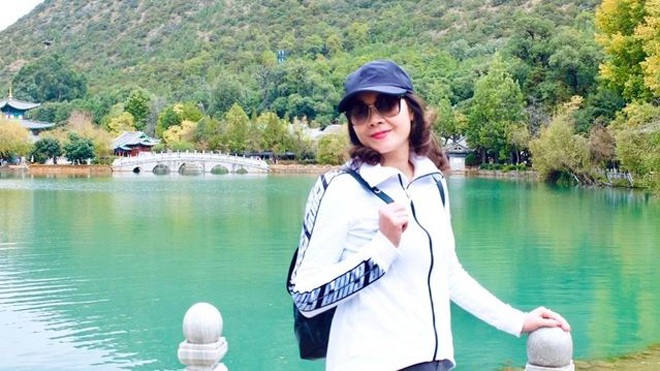 Currently, announcer Nhat Le has a relaxed and loving life.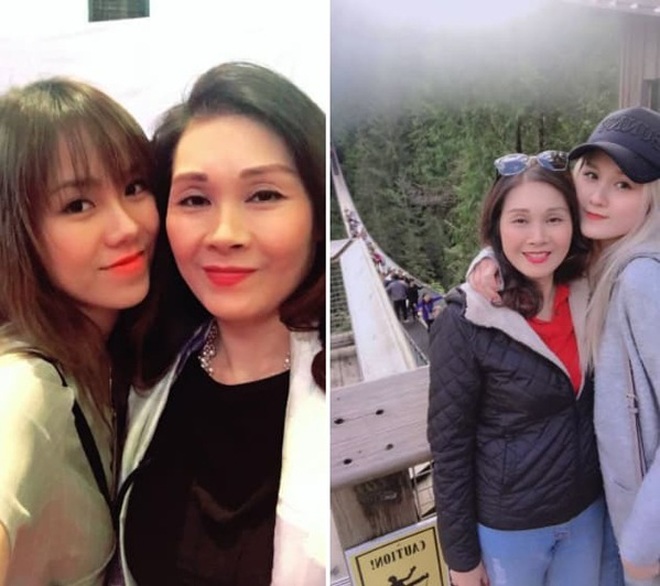 He and his family traveled together.
You are reading the article
The current life of MC Little flower and famous runner-up for a while
at Blogtuan.info – Source: Eva.vn – Read the original article here