Thế Giới
The European country pushes the flow of Russian energy and goods to the world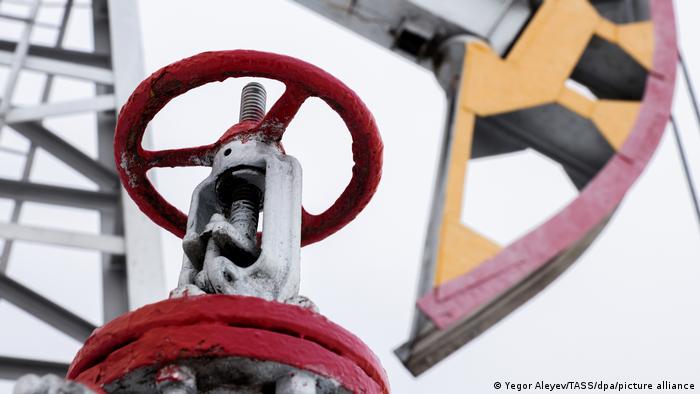 Nestled behind the Alps, Switzerland has long been known to the world as a major banking center. But commodity trading, an area no one seems to be paying much attention to, is the more important business in the central European country.
This just sounds very absurd, when Switzerland is located far from major trade routes, has no way to the sea, has no overseas territories, does not possess large reserves of natural resources. However, Switzerland is actually the most important commodity trading center for raw materials in the world. "In Switzerland, the commodity trading industry contributes more than tourism and machine manufacturing to the country's total GDP," said Oliver Classen, an expert at the NGO Public Eye.
A large number of transactions are carried out in Switzerland in an almost secret manner. According to a report by the government of this country in 2018, the value of goods purchase and sale transactions made through Switzerland is estimated at about 1 trillion USD per year. The five largest companies in Switzerland in terms of sales are not banks or pharmaceutical companies, but commodity traders. About 900 companies under this category are active in Switzerland, concentrated in Geneva, Zug and Lugano.
In terms of raw materials alone, about a third of global crude oil is traded through Geneva. Similarly, about two-thirds of global trade in key non-ferrous metals such as zinc, copper, alumina… and two-thirds of global grain trade are handled through Switzerland. Russia is no stranger to Geneva. According to a report by the Swiss Embassy in Moscow, about 80% of Russian raw materials exports are through the Swiss channel.
Commodities are often traded directly between governments and through exchanges. Companies in Switzerland have the world's leading expertise and experience in the sale of goods, simply because they have the cash resources to execute the transaction in an instant. For example, a crude oil tanker can carry $100 million worth of oil per trip. This is a large sum of money, not all companies are available. But in Switzerland, there is no shortage of financial instruments to help promote such deals.
Letters of credit are the most commonly used form of business transactions. A bank will grant a trader a temporary loan and become the owner of the transaction. When the buyer completes the payment with the bank for the batch of raw materials, the owner with this source is also changed. As a result, commodity traders in Switzerland have ample credit.
Finally, shipments of raw materials never reach Switzerland, but go directly from the supplying country to the importing country. Called feeder transactions, these types of sales arrangements ensure that cash flows only through Switzerland.
This form of transaction is sometimes criticized, because it does not guarantee transparency. The bank is not obligated to learn deeply about the transaction customers as well as where the customer's money comes from. Who buys and at what price is done in the "shadow". There is almost no complete information on the size of goods transactions in the data of the Swiss customs authorities. "This whole commodity trading industry is not kept track of data, lacks control regulations," said Elisabeth Bürgi Bonanomi of the University of Bern.
Oil and gas exports bring 30-40% of the total budget revenue for Russia. In 2021 alone, crude oil exports will help Russia earn about 180 billion USD. But with the war in Ukraine, more and more voices are criticizing this type of transaction. "Switzerland needs to close the valve that financed Russia's war," Cedric Wermuth of the Swiss Social Democrats told SRF radio. So far, the sanctions of the US and the European Union (EU) have not hit the field of trade with raw materials.
As long as the West does not sanction Russia's crude fuel trade, commodity traders in Switzerland will continue to profit from the trade of oil, gas, and non-ferrous metals from Russia. With its neutral status, Switzerland's embargo law stipulates that Geneva can only join other countries in implementing an activated sanction.
You are reading the article
The European country pushes the flow of Russian energy and goods to the world

at
Blogtuan.info
– Source:
baotintuc.vn
– Read the original article
here