Bất động sản
The house is ventilated and cool, the hammock swings by the mini garden
The house in Da Nang has front and back gardens, cool and airy circulation. The owner added a hammock for the children to play and entertain during the epidemic days.
The 3-storey house located in Da Nang was built by the owner for the children to have a place to rest during the complicated epidemic.
Ms. Nguyen Dung – the owner of the project shared: "My family doesn't need to go out, just stay in space nice house Like this, I also feel relaxed and enjoy life, instead of going to crowded tourist areas and complicated epidemics."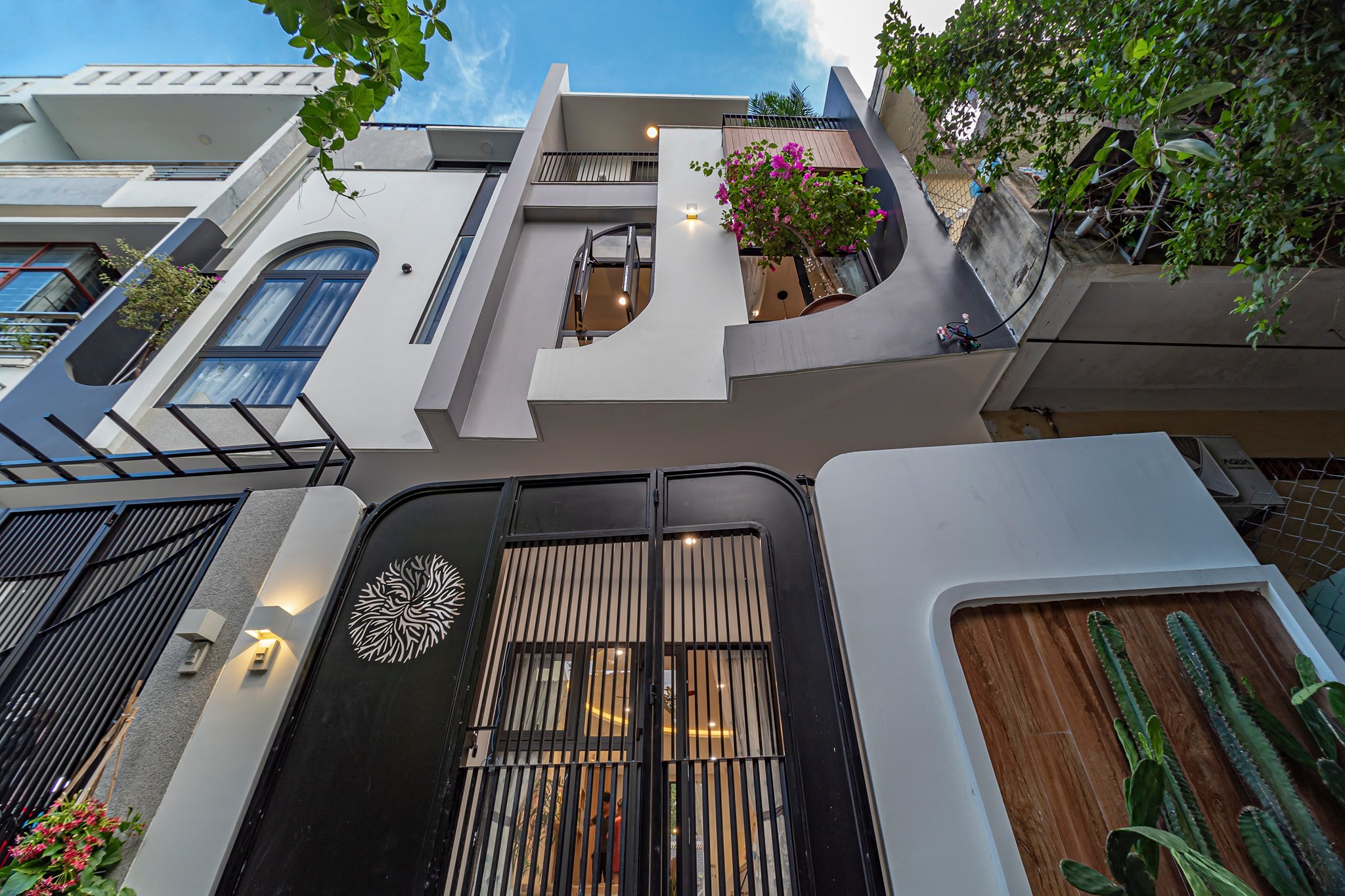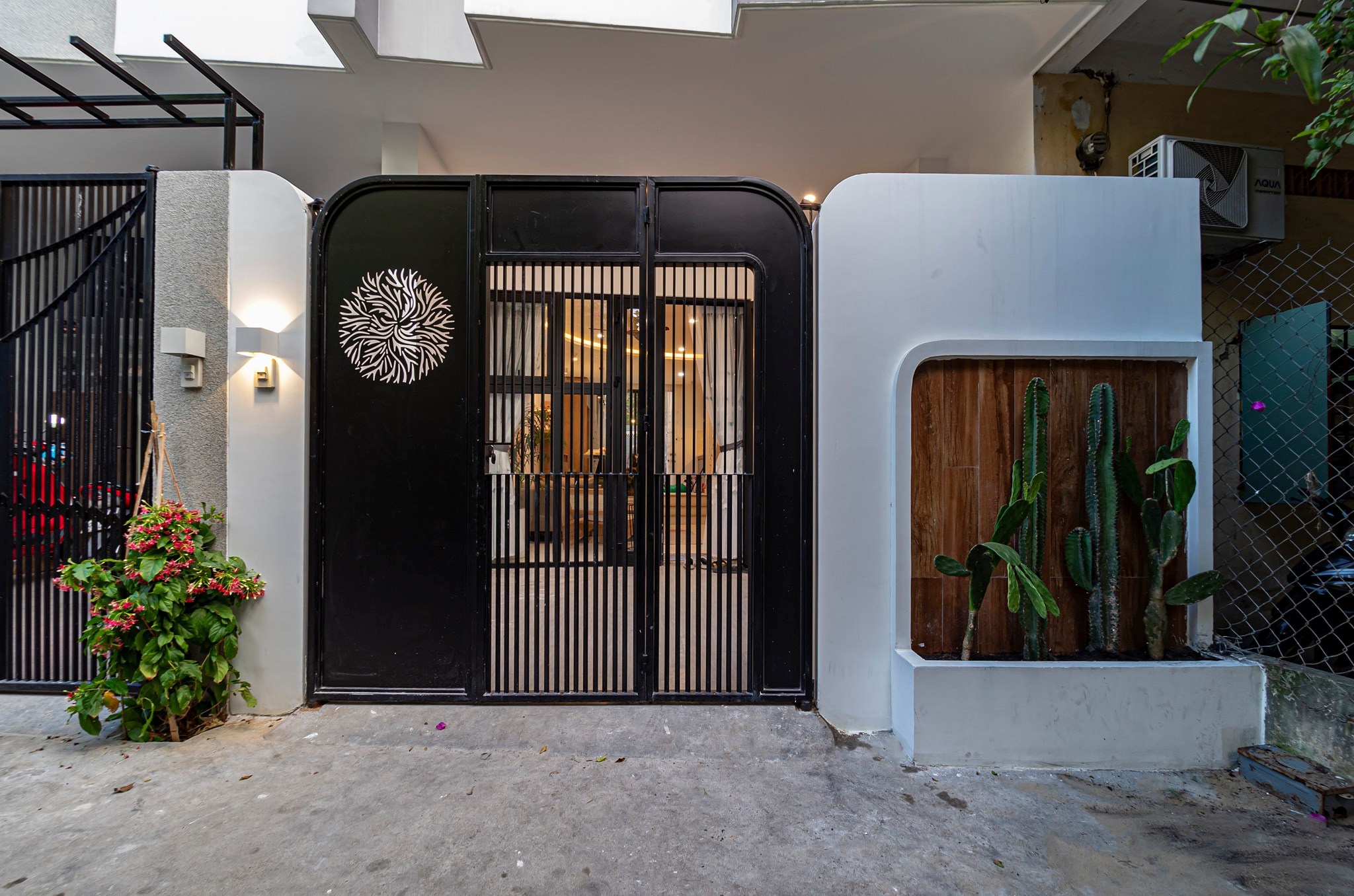 The house is paid attention to every little detail, even the facade has a unique beauty with patterned iron gates and decorative walls.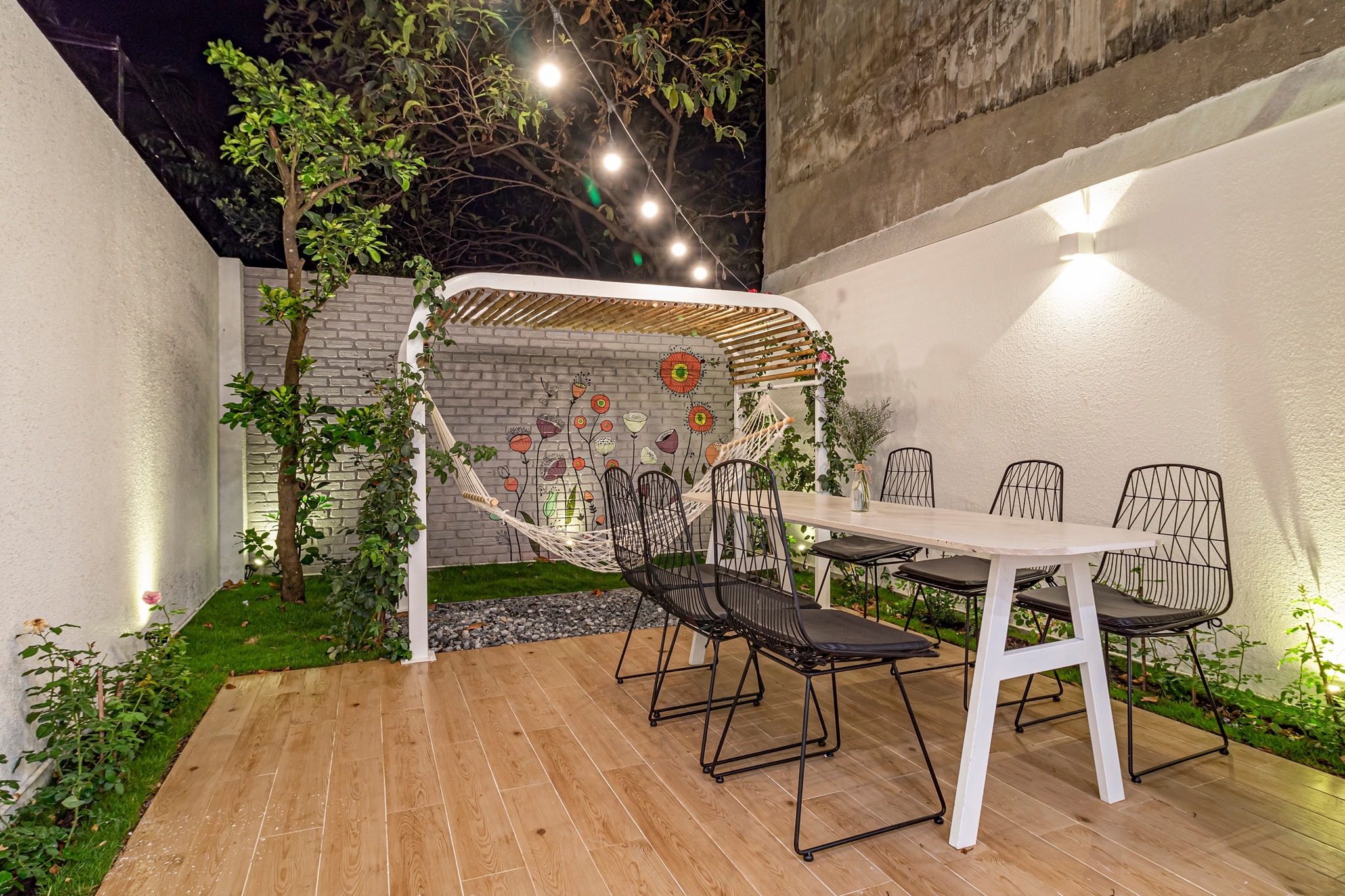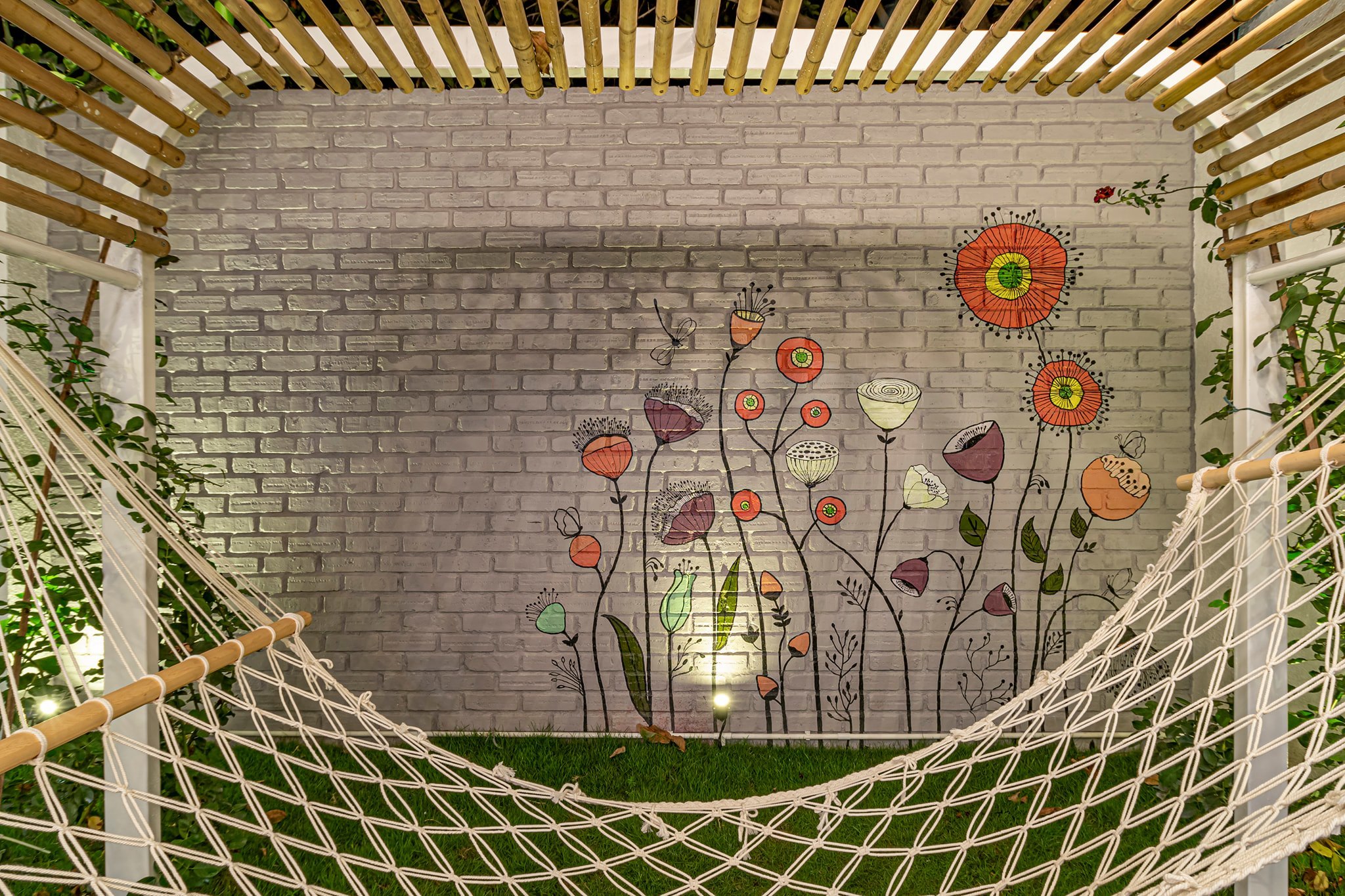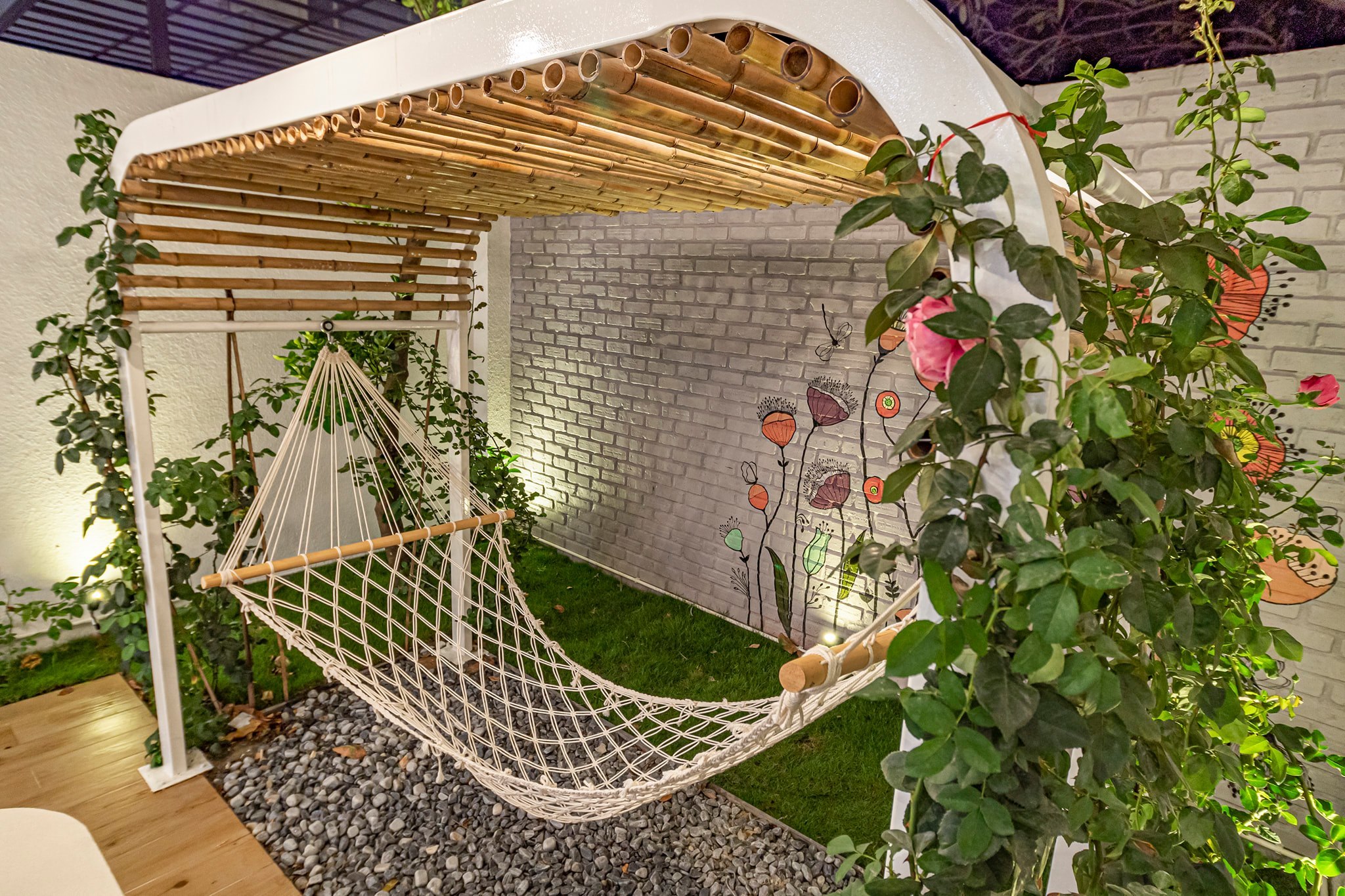 Mini garden behind the house to organize outdoor parties or simply the whole family gathers for dinner when the weather is cool. The white swinging hammock delights the little ones with its sturdy iron frame made to order, the rope hammock is purchased separately and hooked up.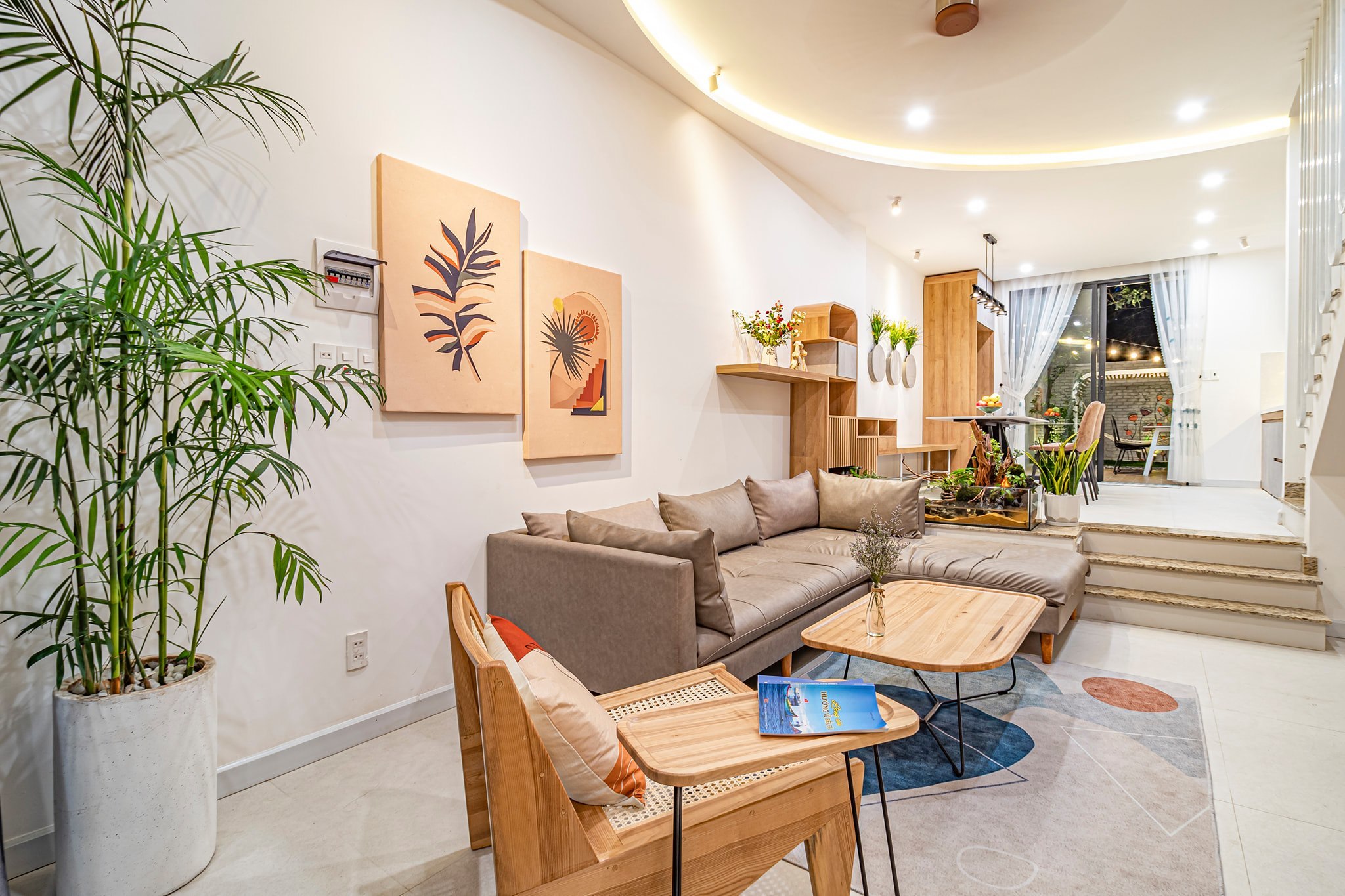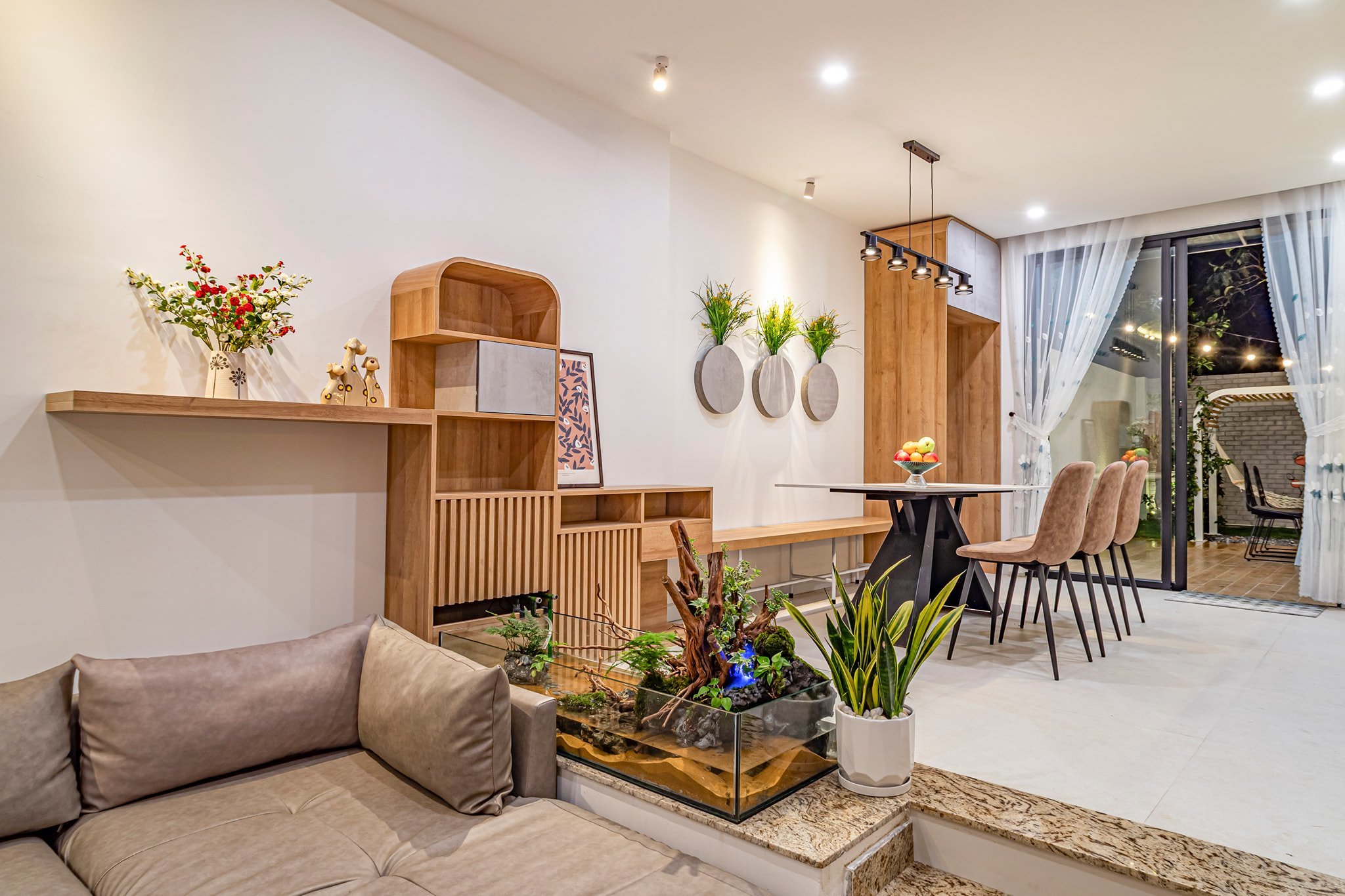 The living room opens to the back garden, so the wind is always convection, cool and fresh. Dung's interior is self-decorated, designed according to her own will, so there is no overlap with other works. The kitchen is higher than the living room, distinguishing the boundary between the two spaces, and helping the stairs shorten the steps, convenient for homeowners when going up and down.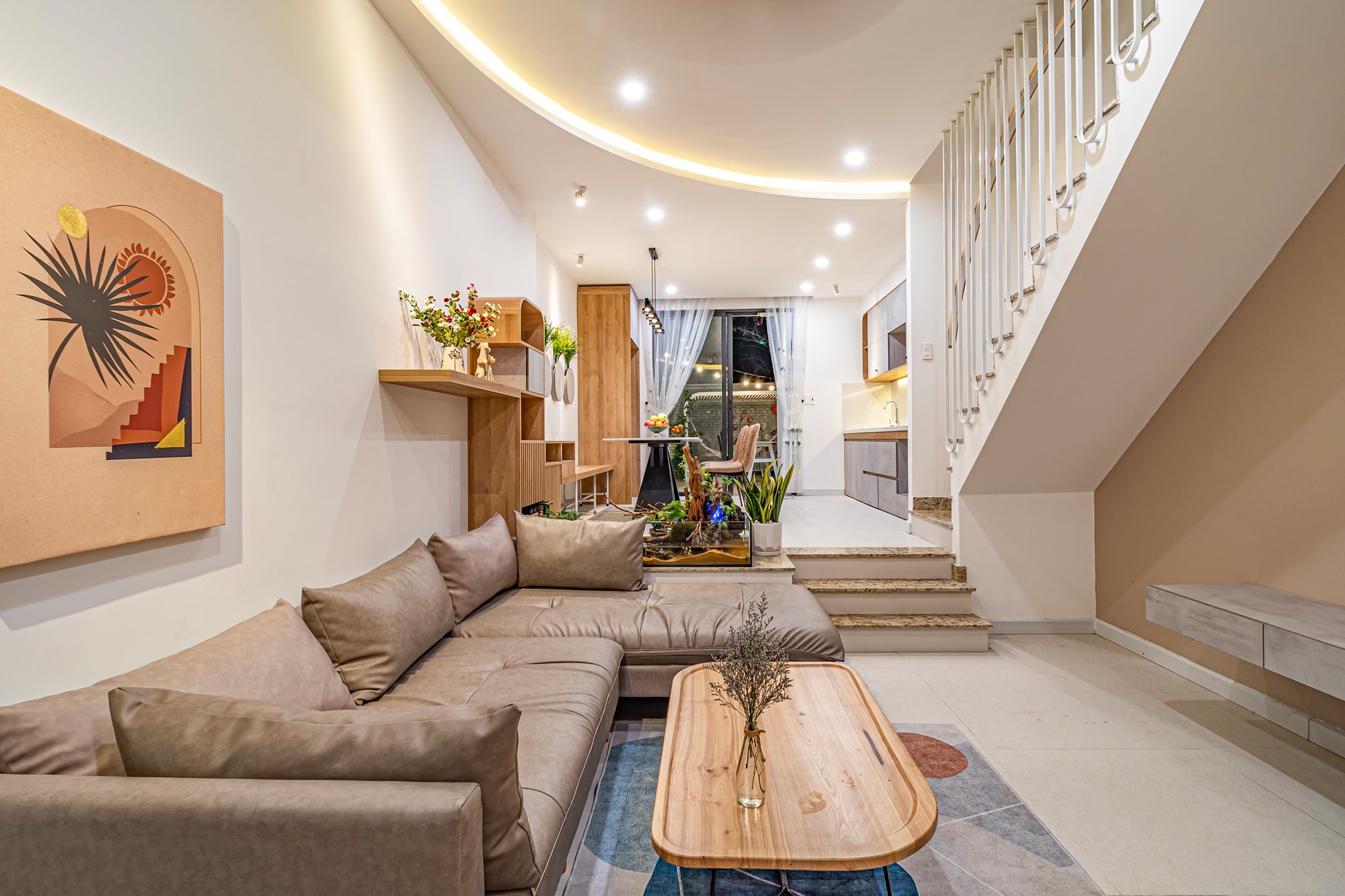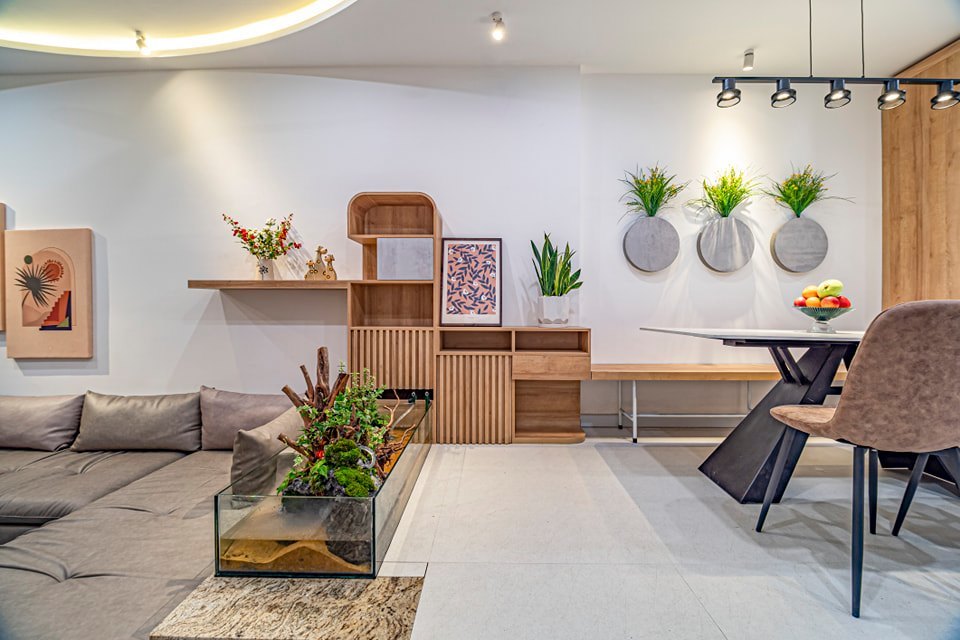 Trees, fish tanks and beautiful miniatures, enrich the views for the space.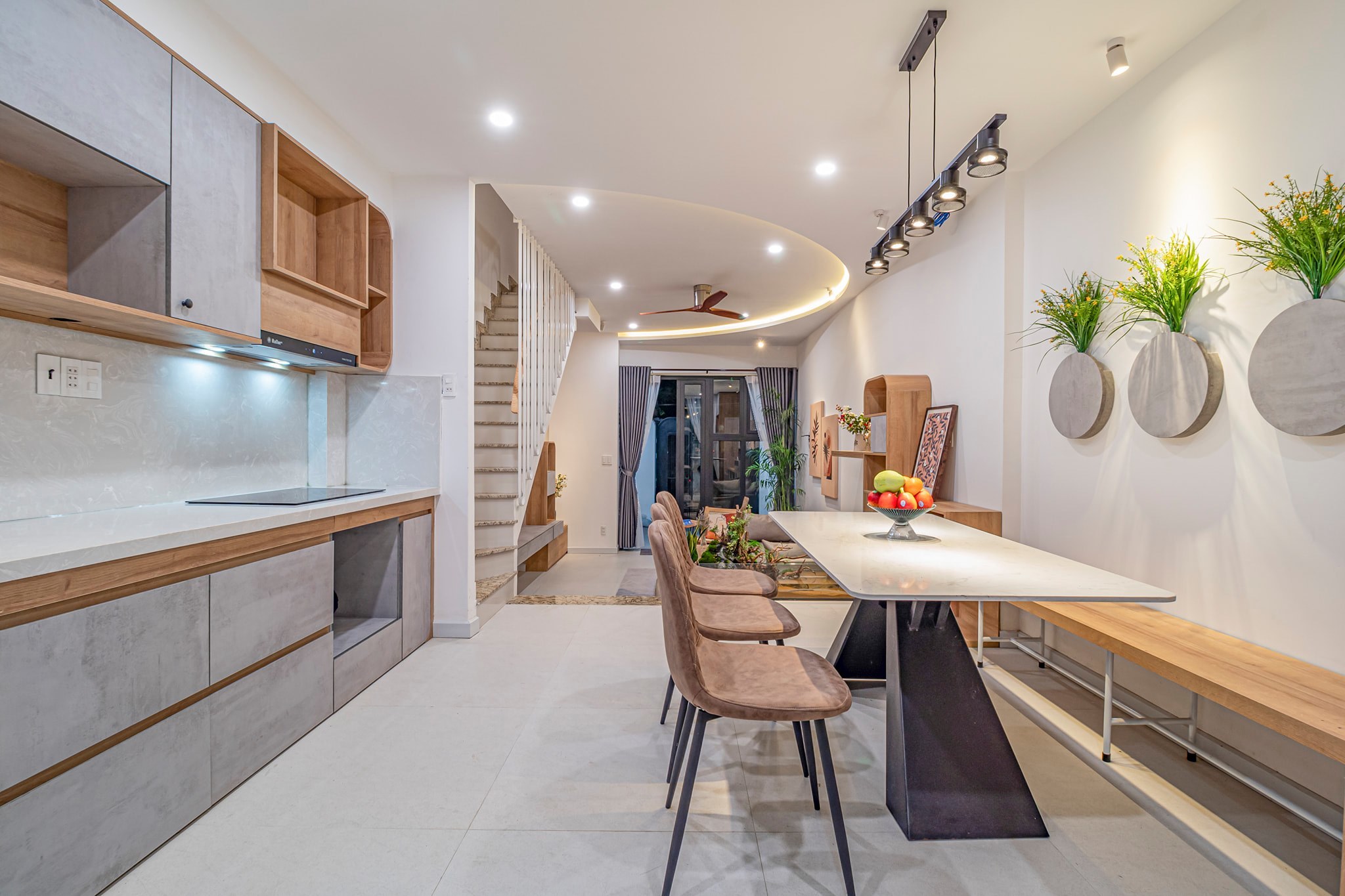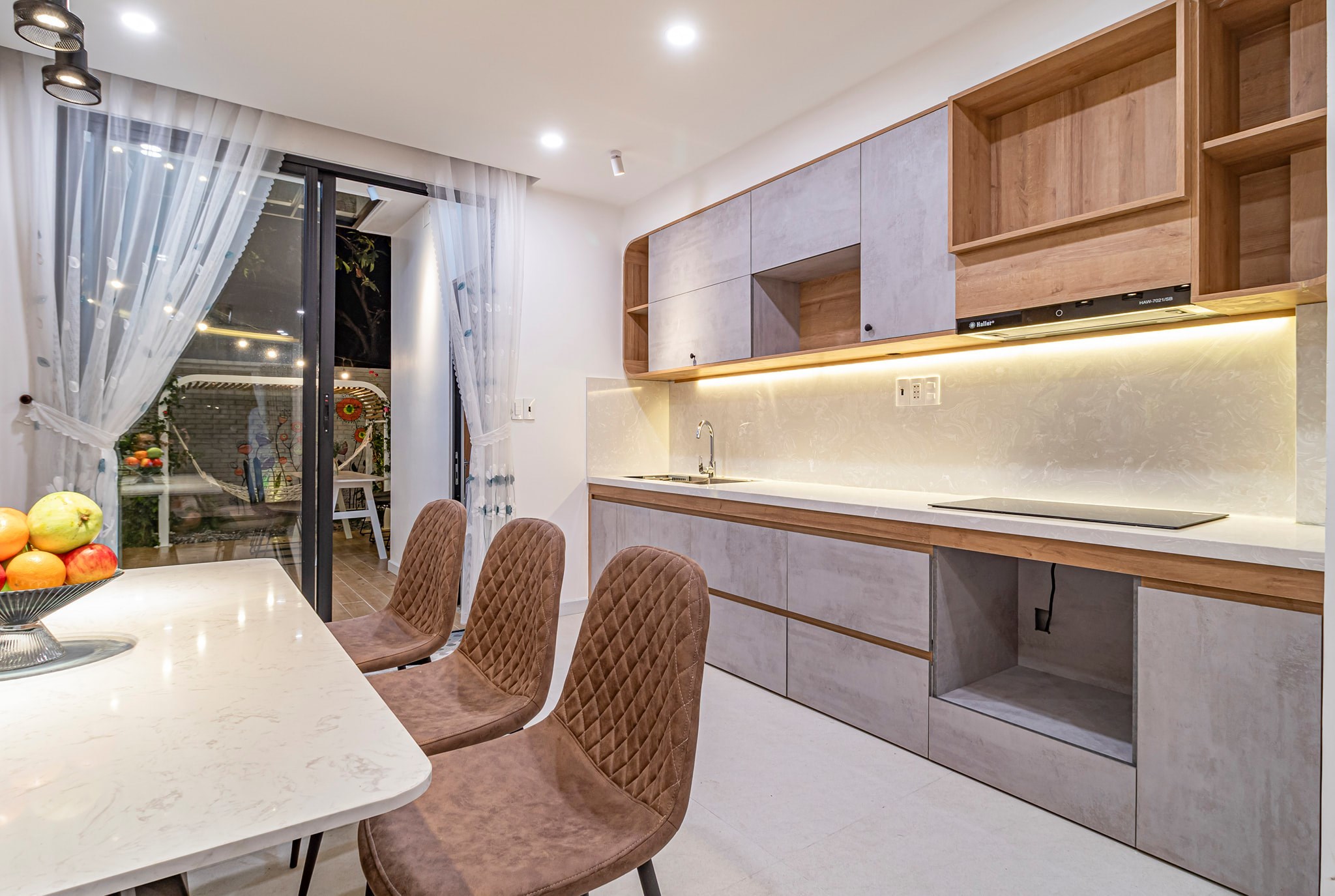 The kitchen cabinet system is painted with light concrete color effect. The upper shelf is open design for the female owner to display the jars of seeds and beautiful kitchenware.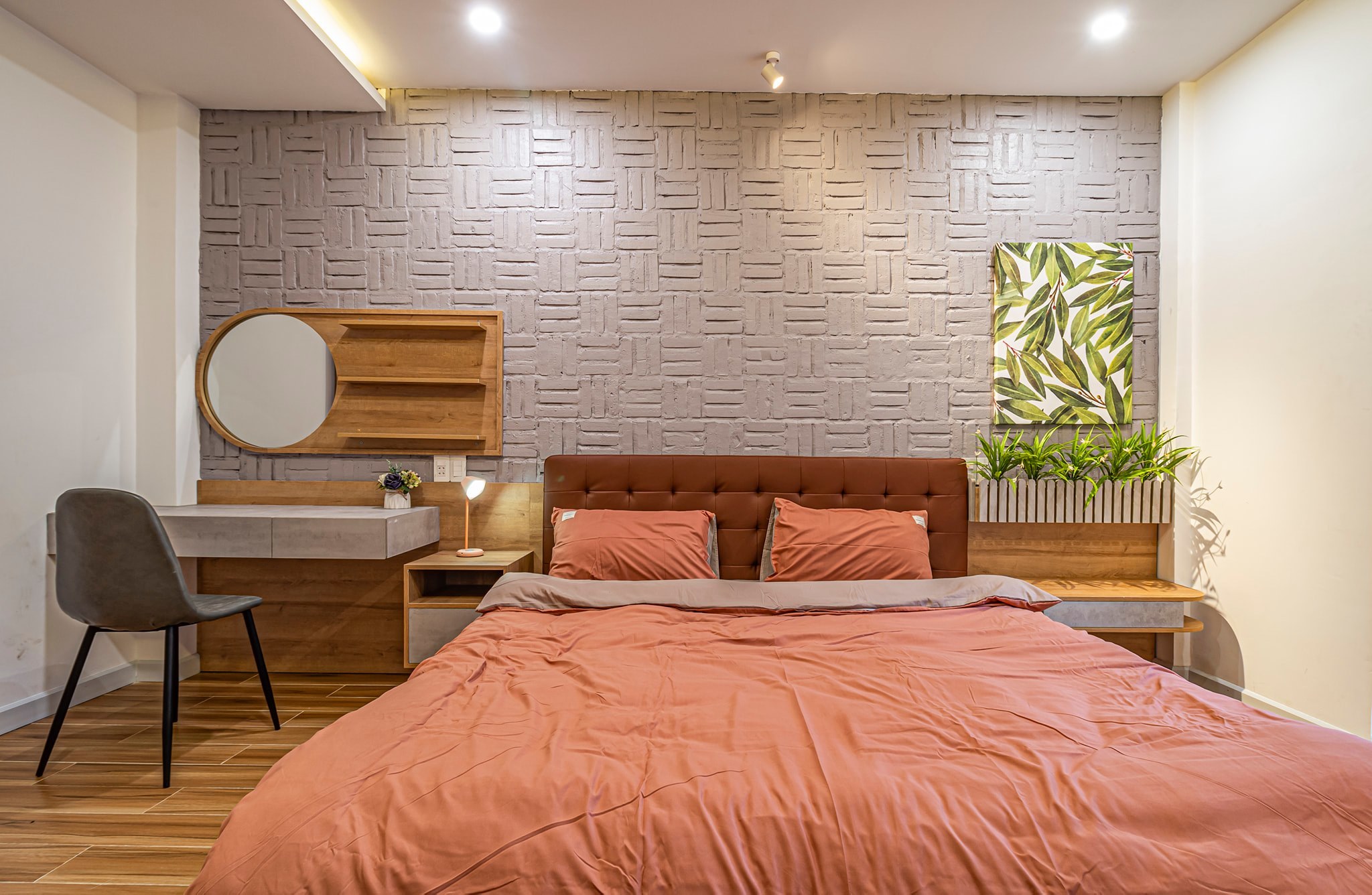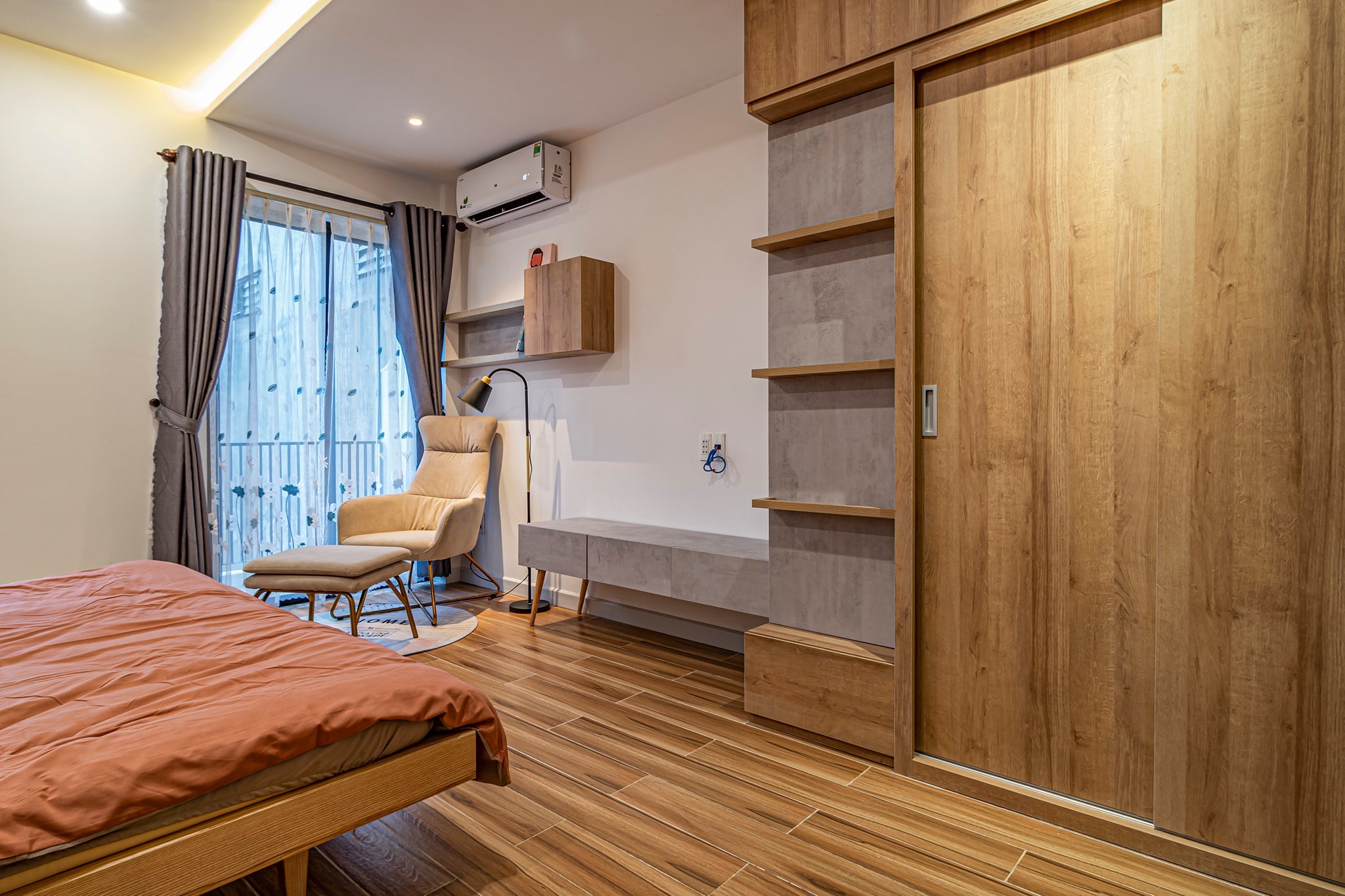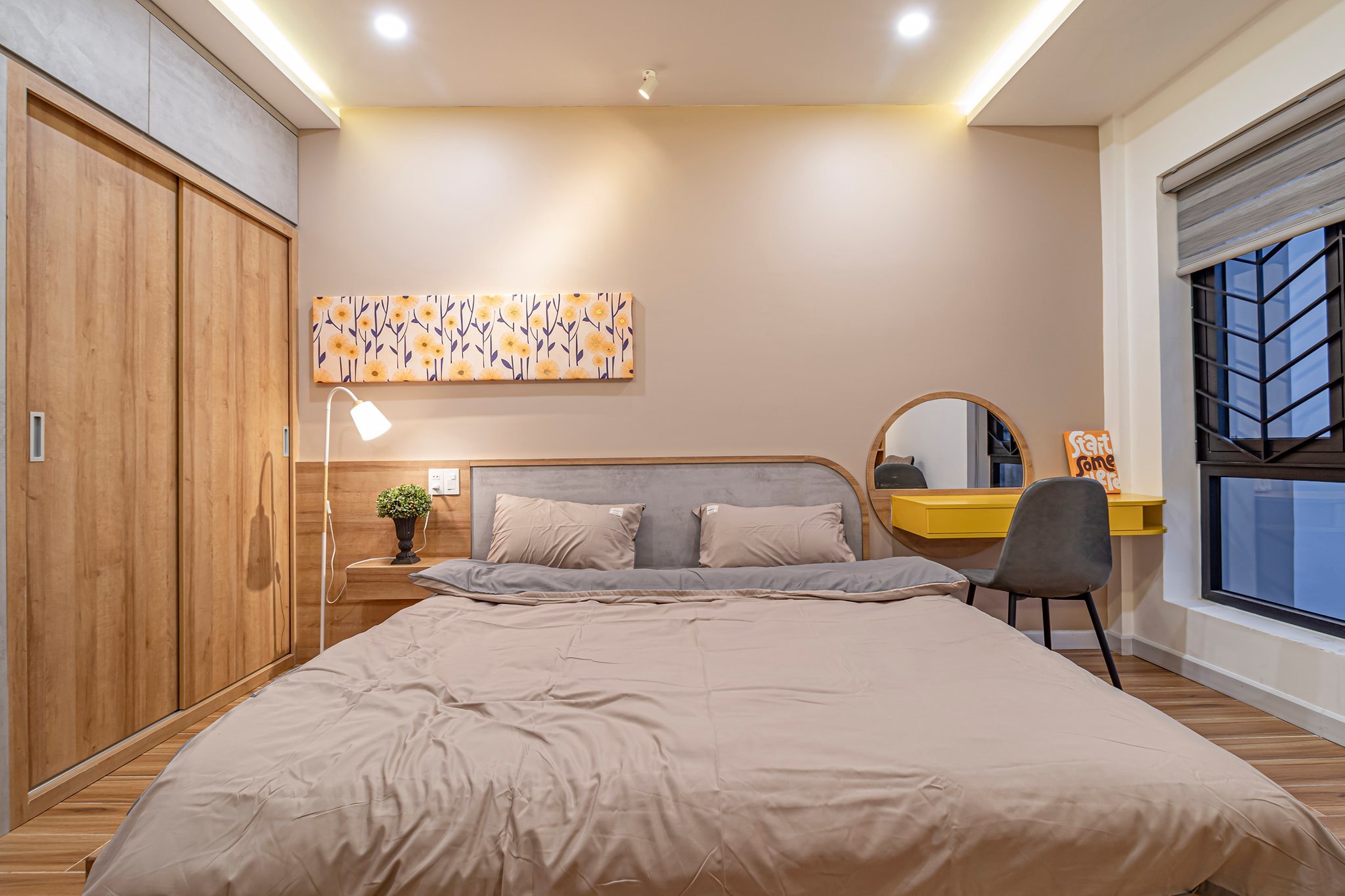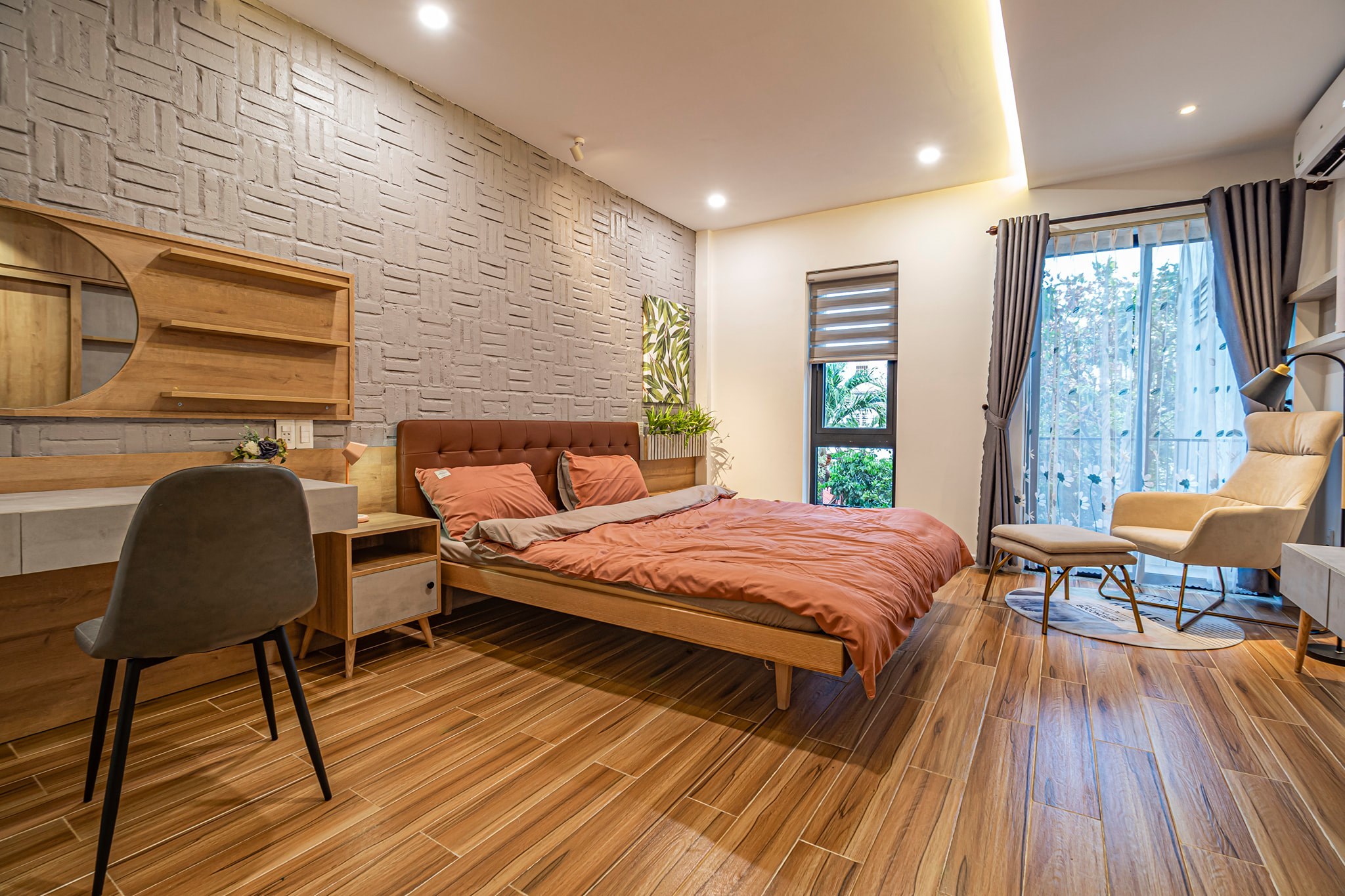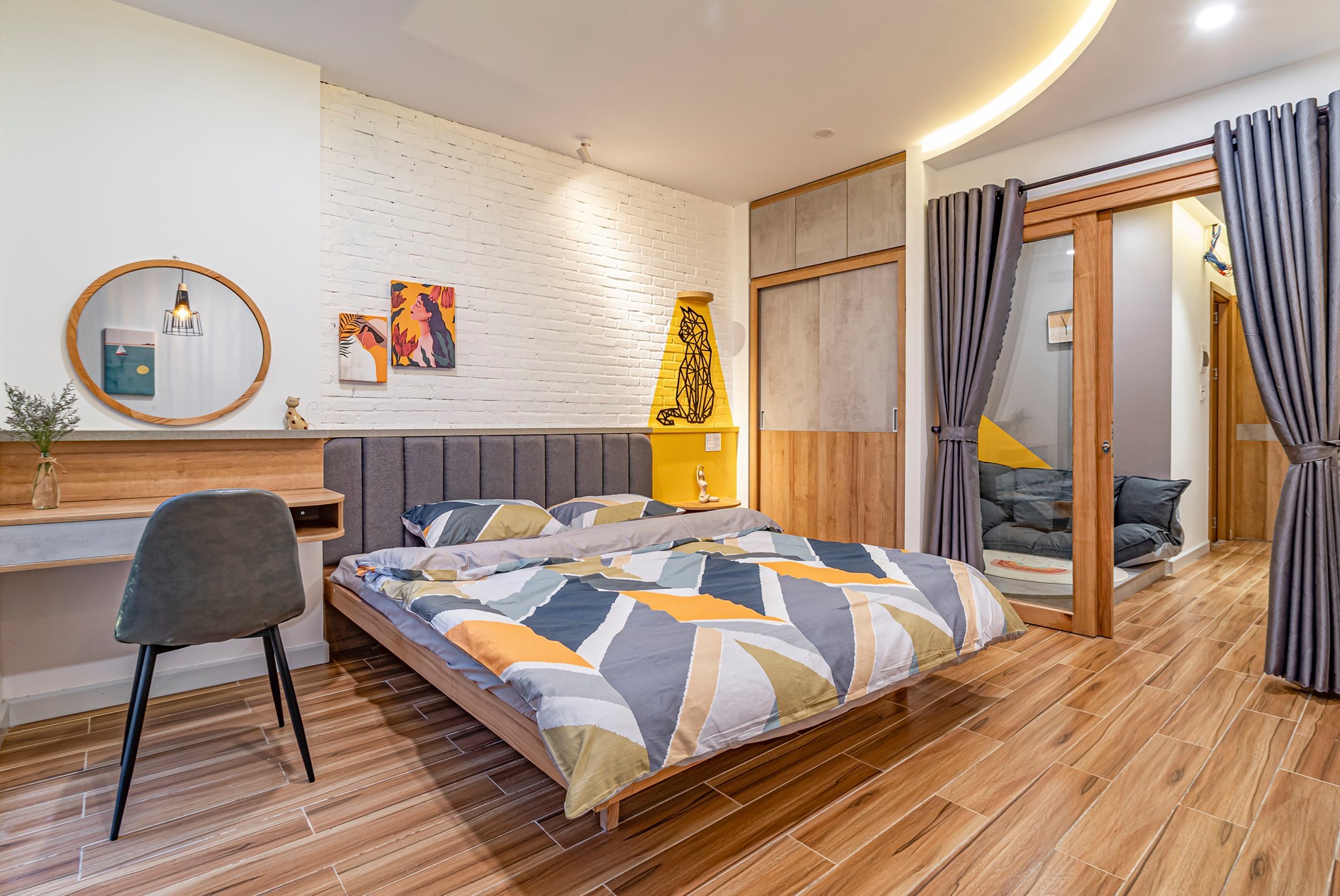 The three bedrooms have different styles but all have natural light and comfortable functions.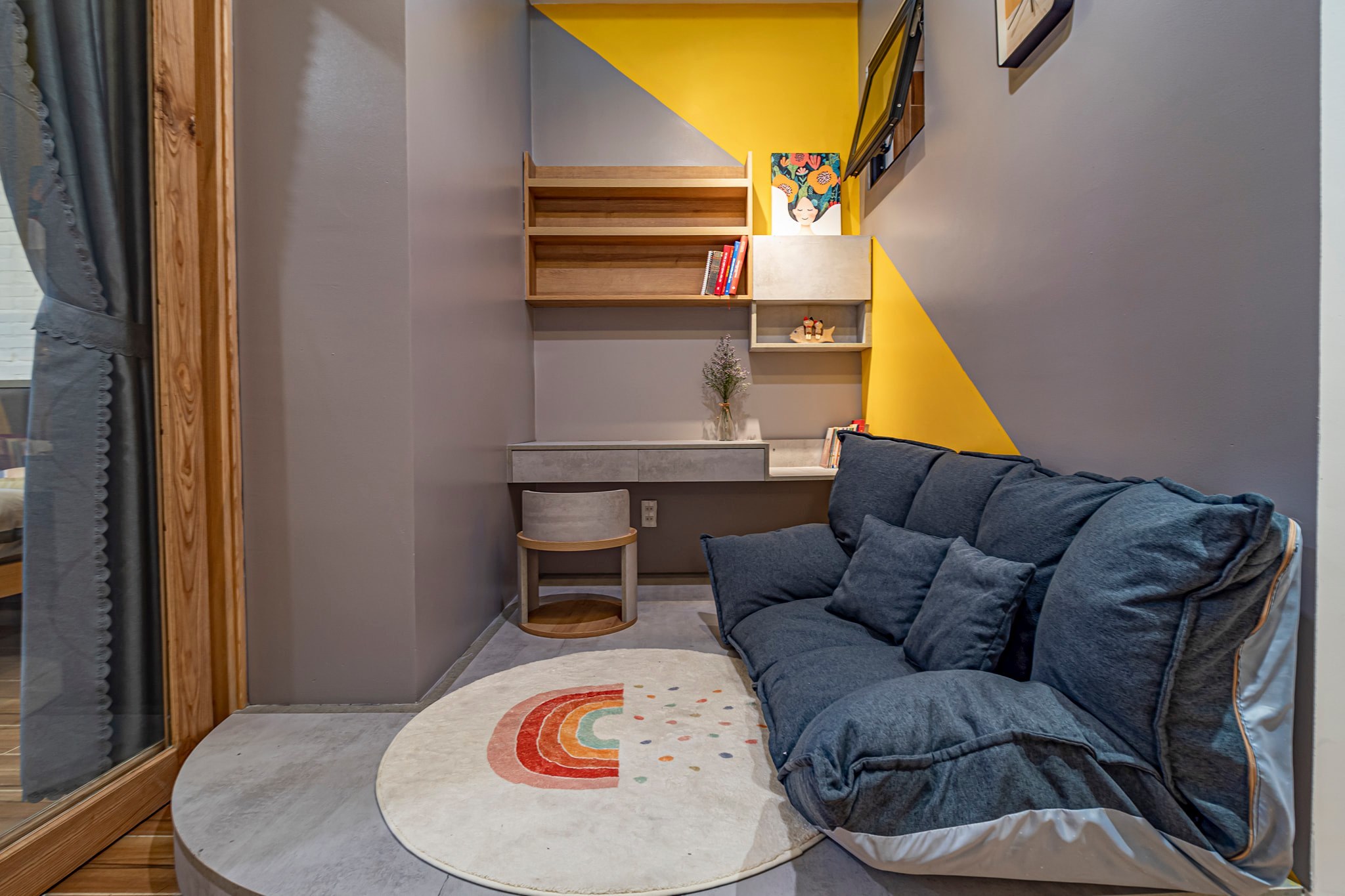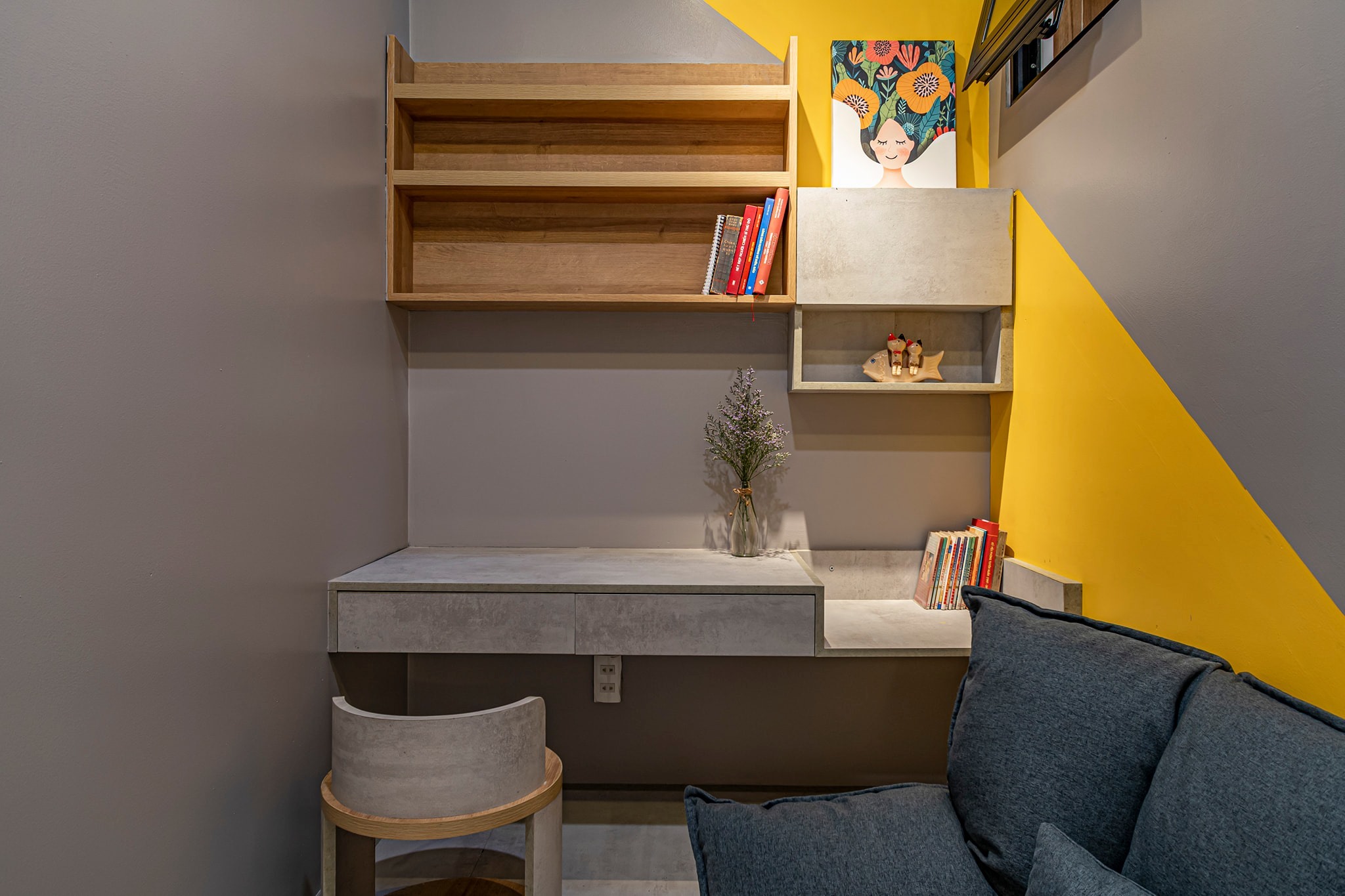 The study and reading corner is really chill. This area is made by Ms. Dung as the base is higher than the floor. The array of colors behind the seats stands out on the gray interior background.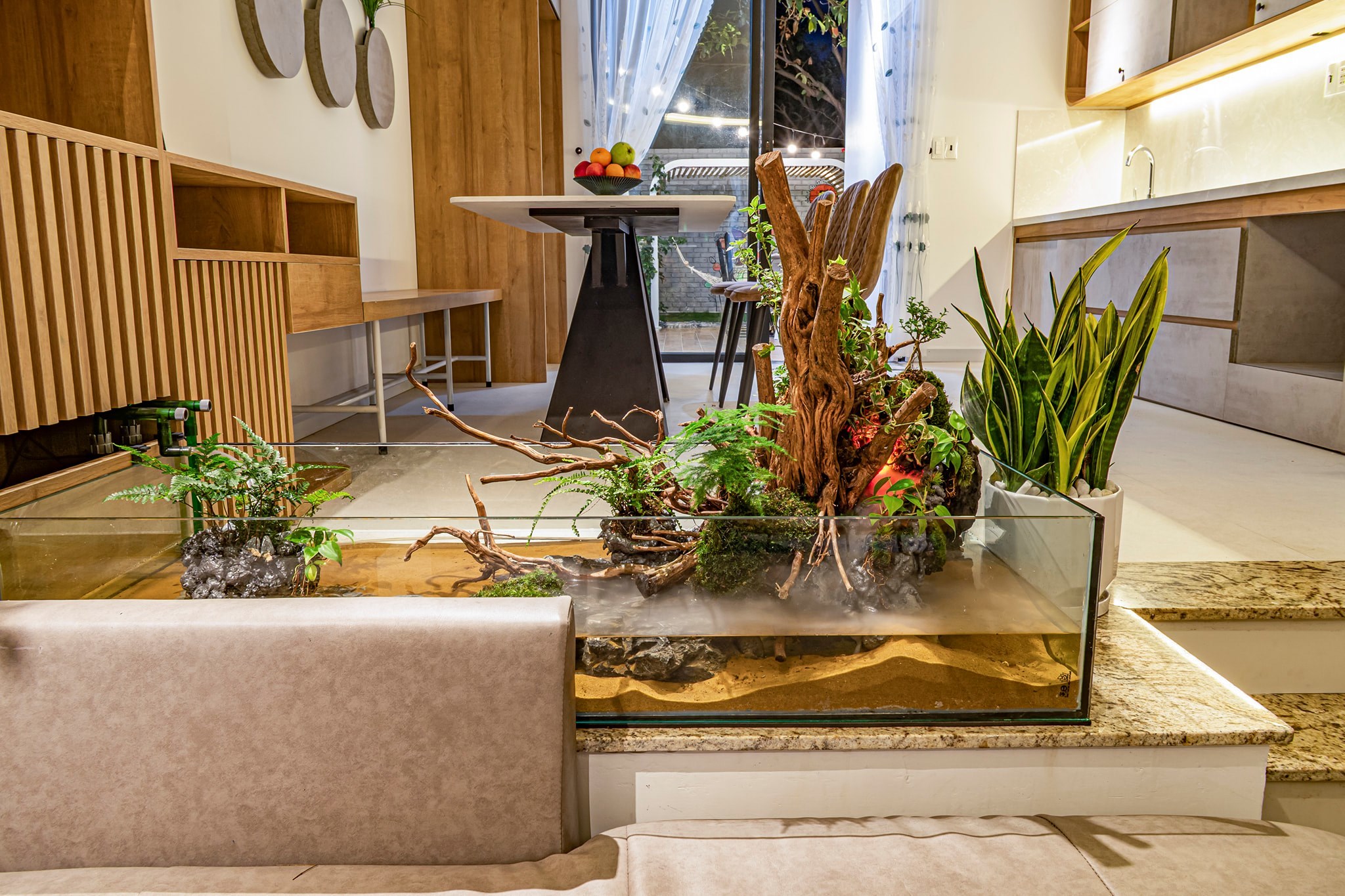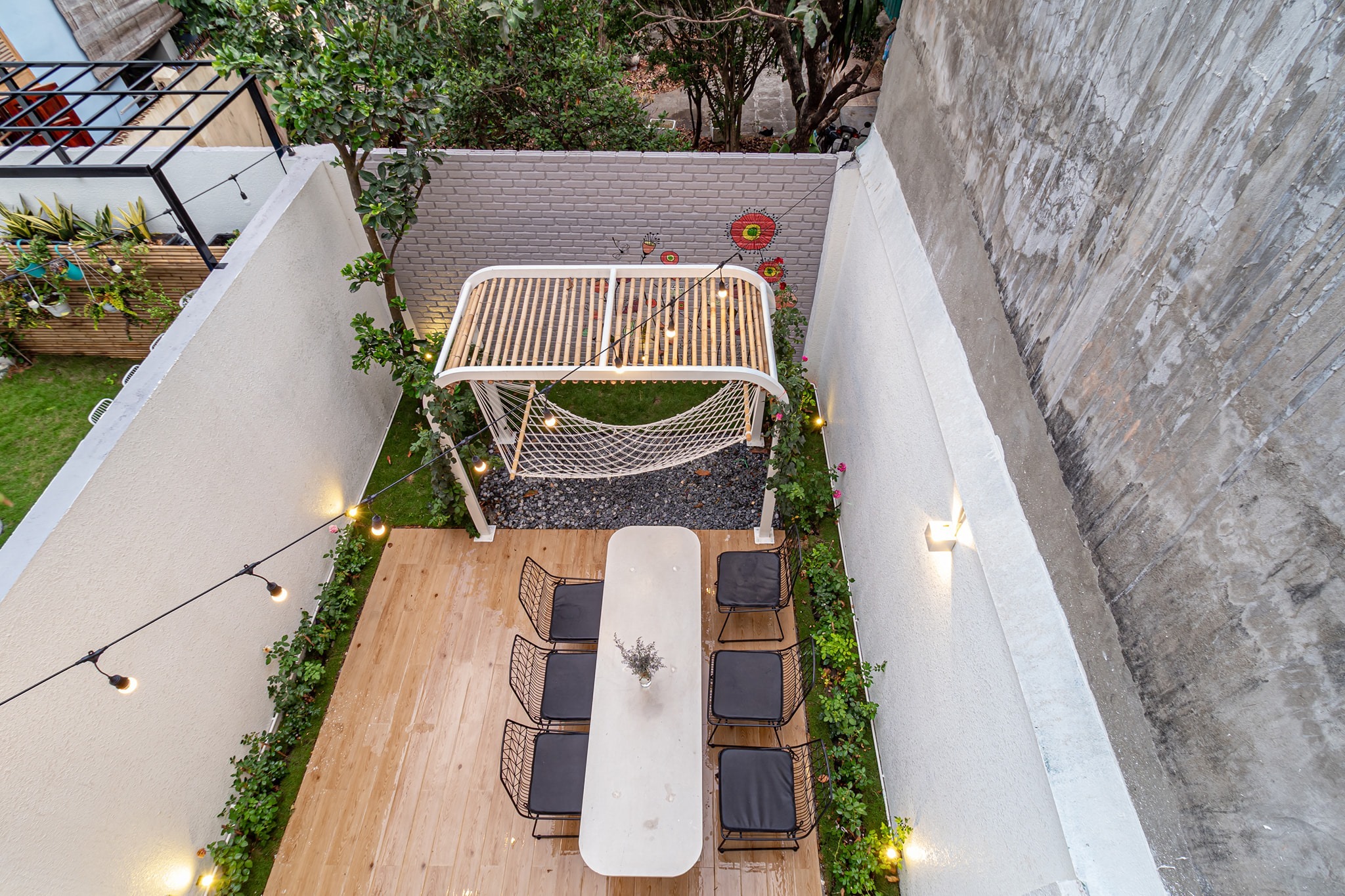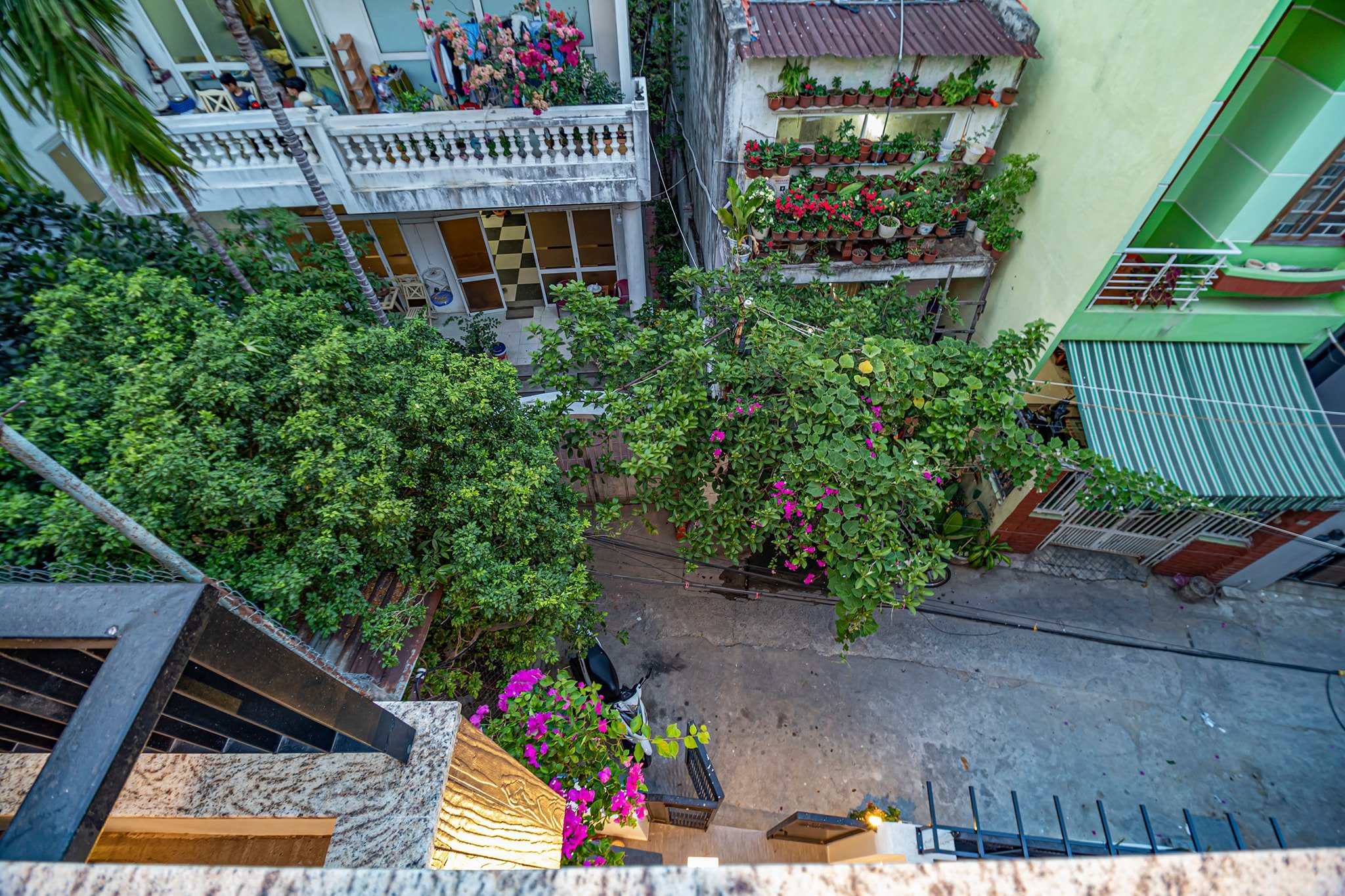 Plants and flowers are overflowing from the inside out. There are also many trees around the area for shade.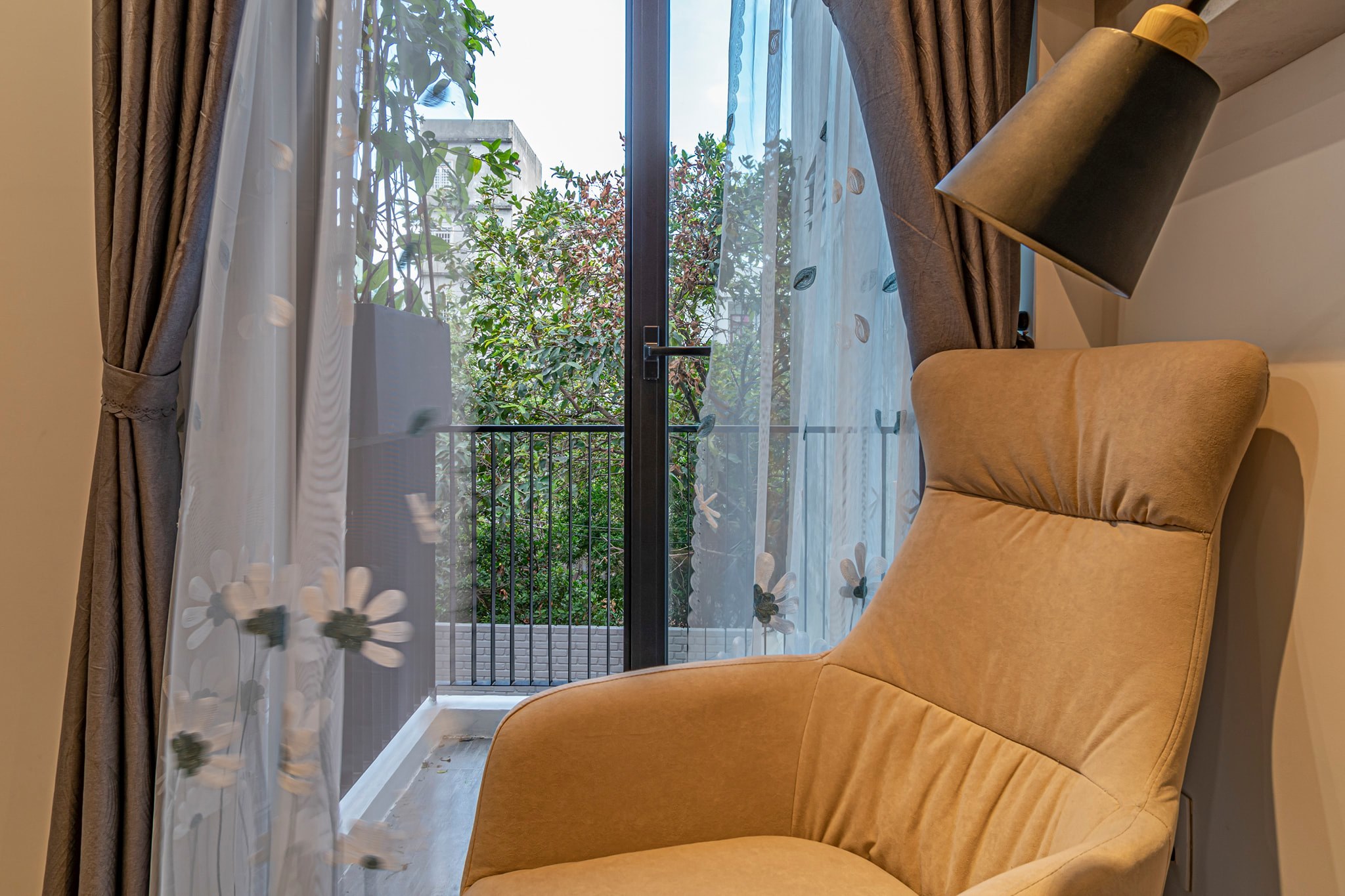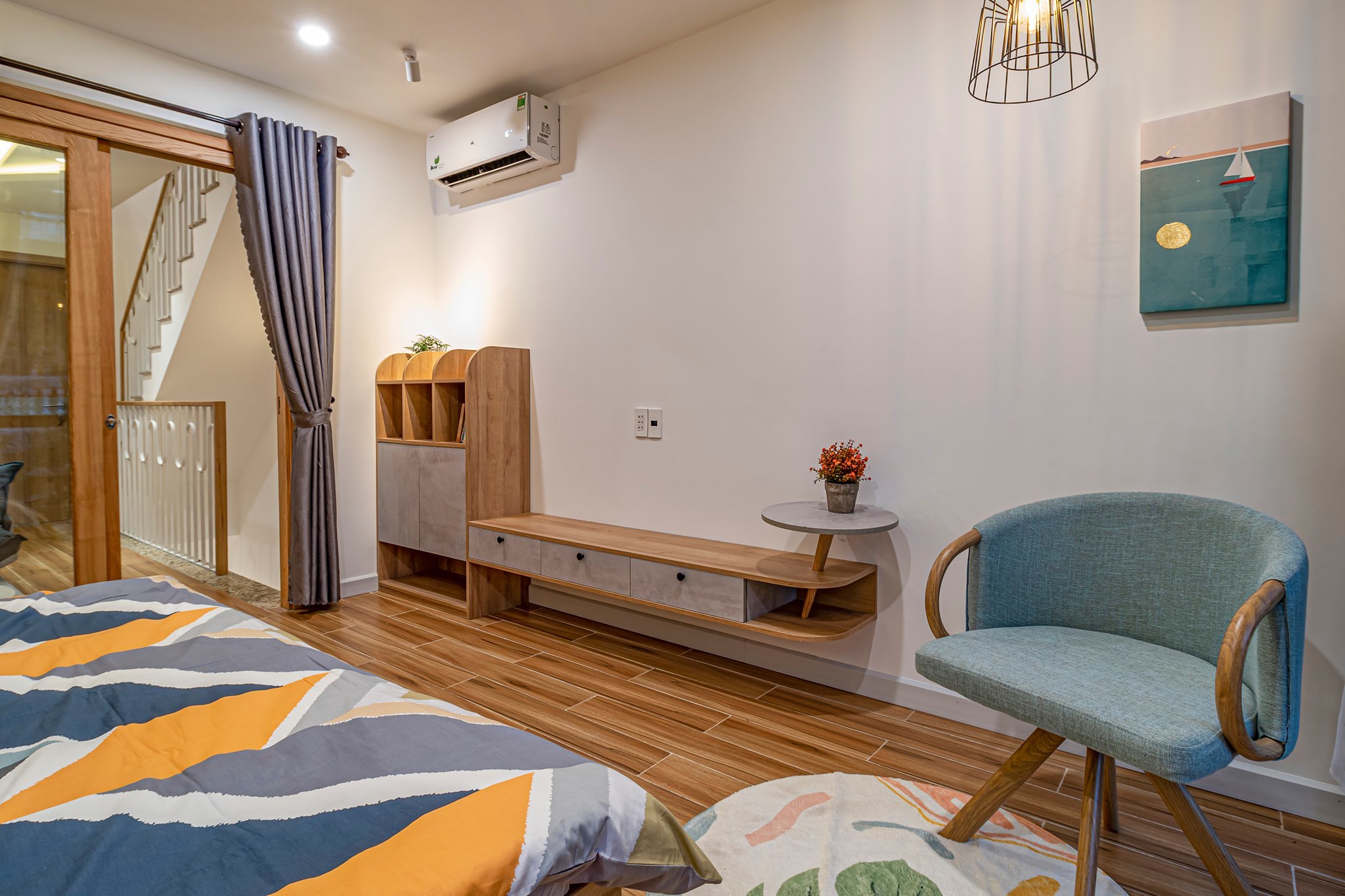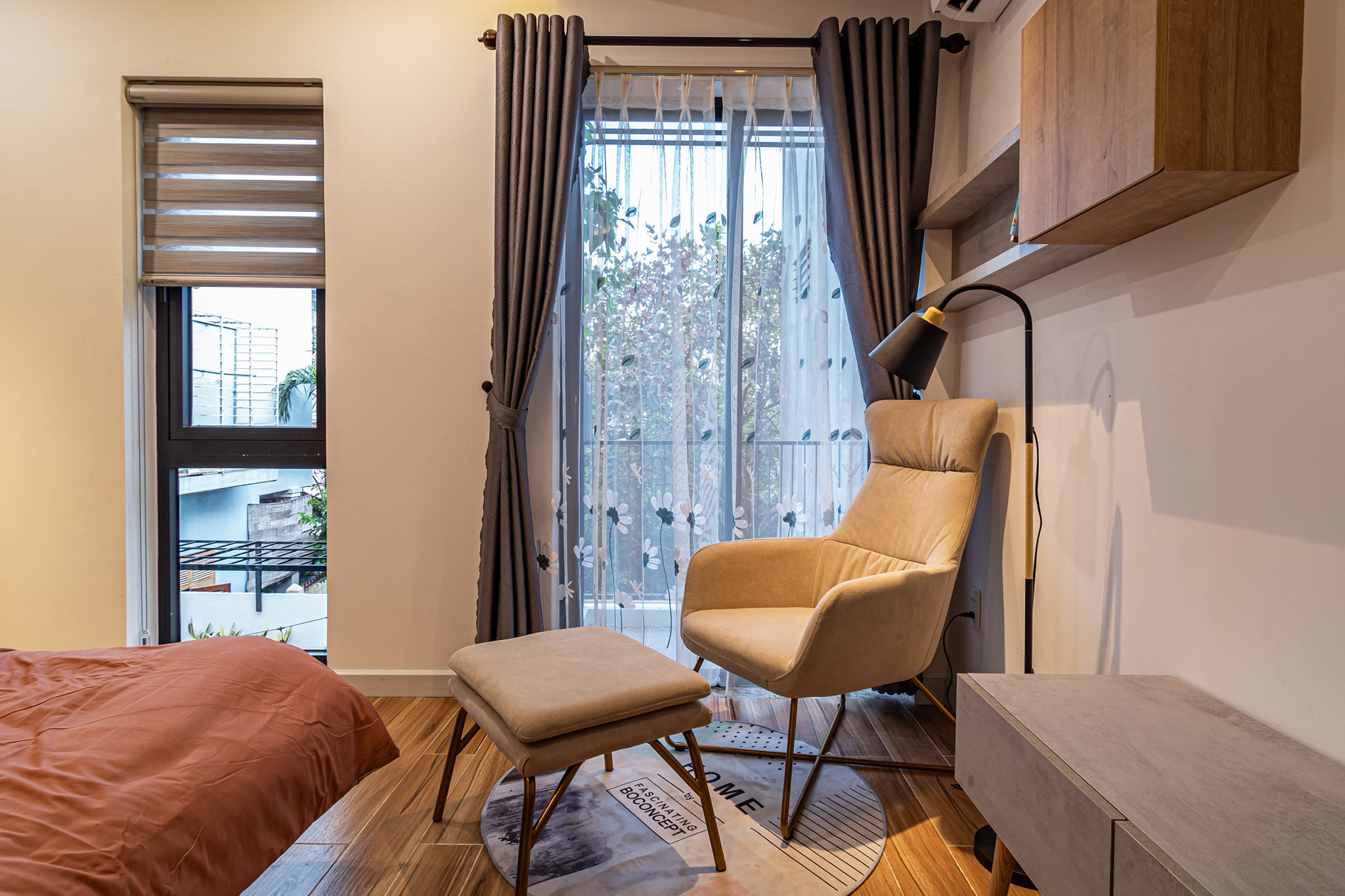 The interior is simple but sophisticated. "In my opinion, a beautiful house is not fussy, but the more minimalist, the less details the more luxurious it is," said Dung.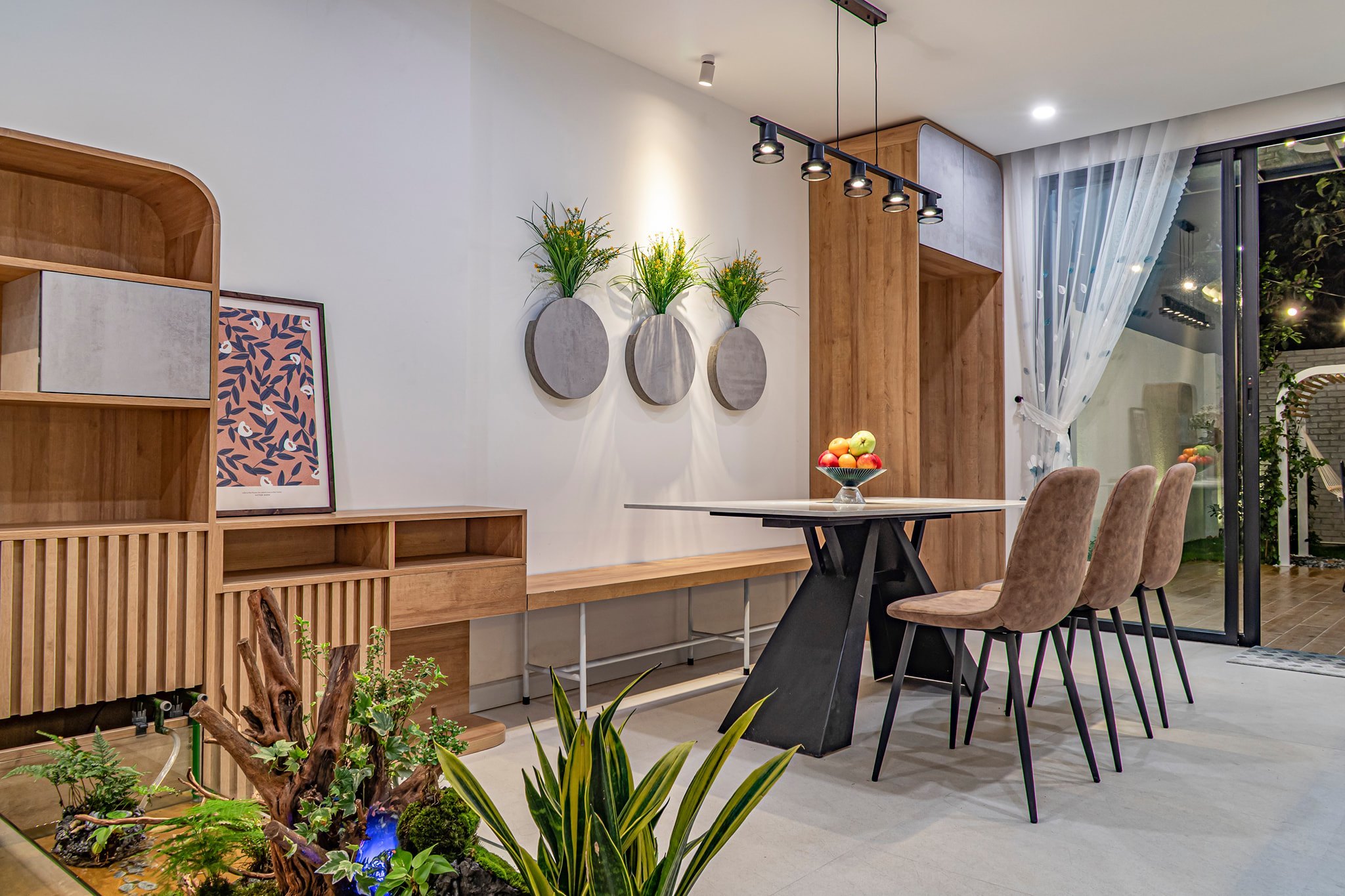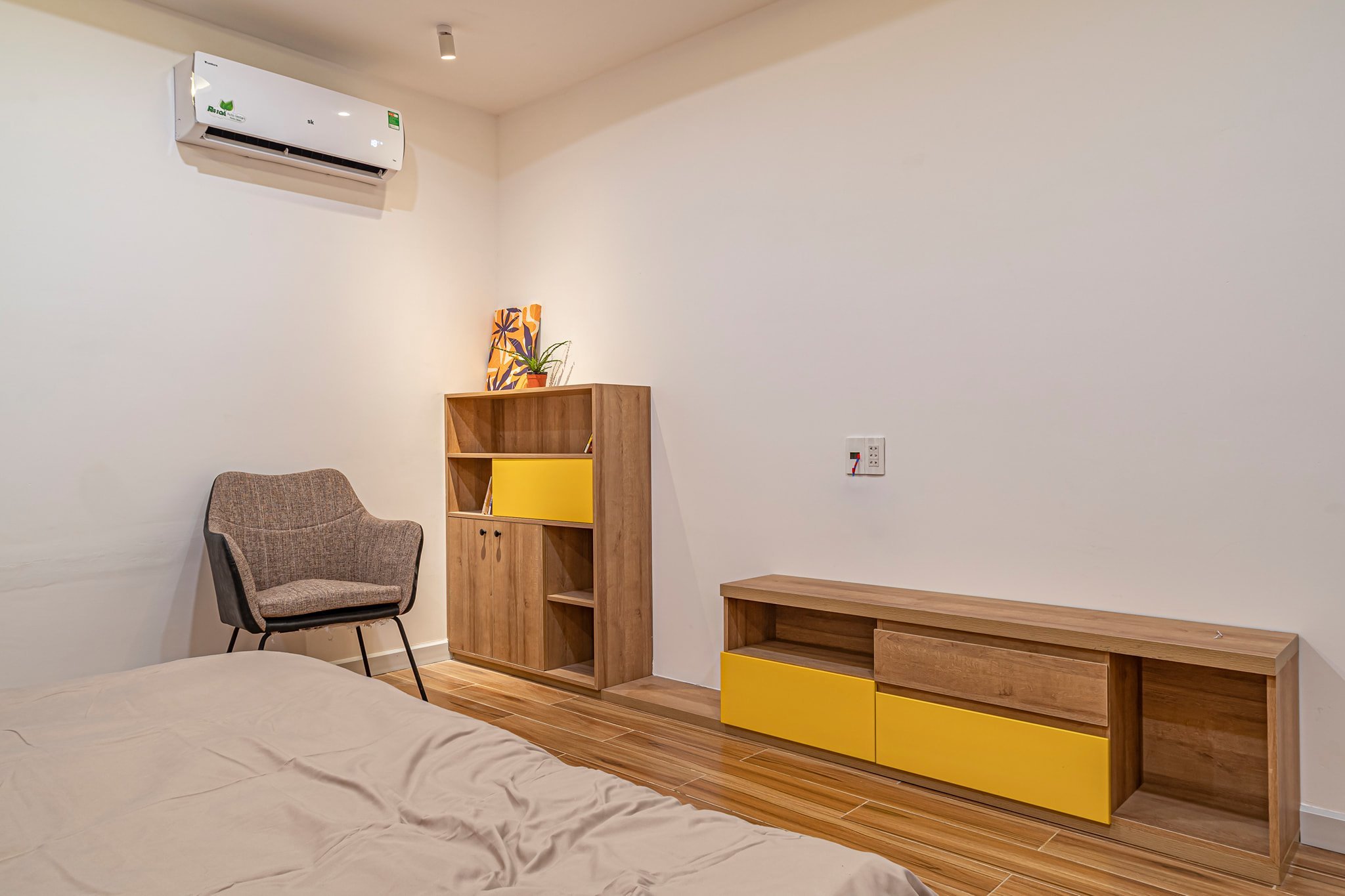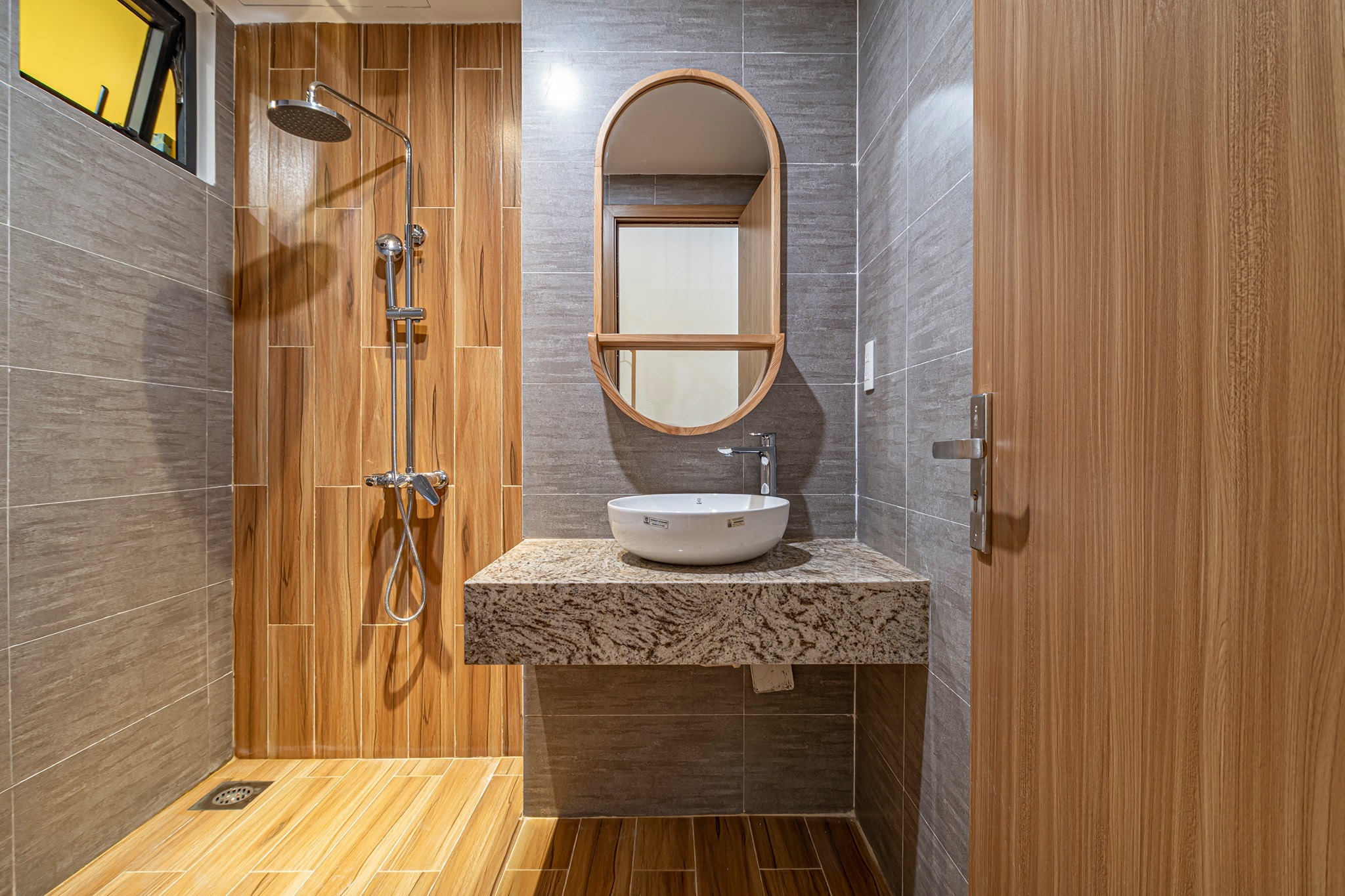 The main and auxiliary living spaces use yellow wood colors to make the house more cozy. In the bathroom, Ms. Dung has wooden imitation tiles in the same color as the interior to ensure sustainability, no termites or mold.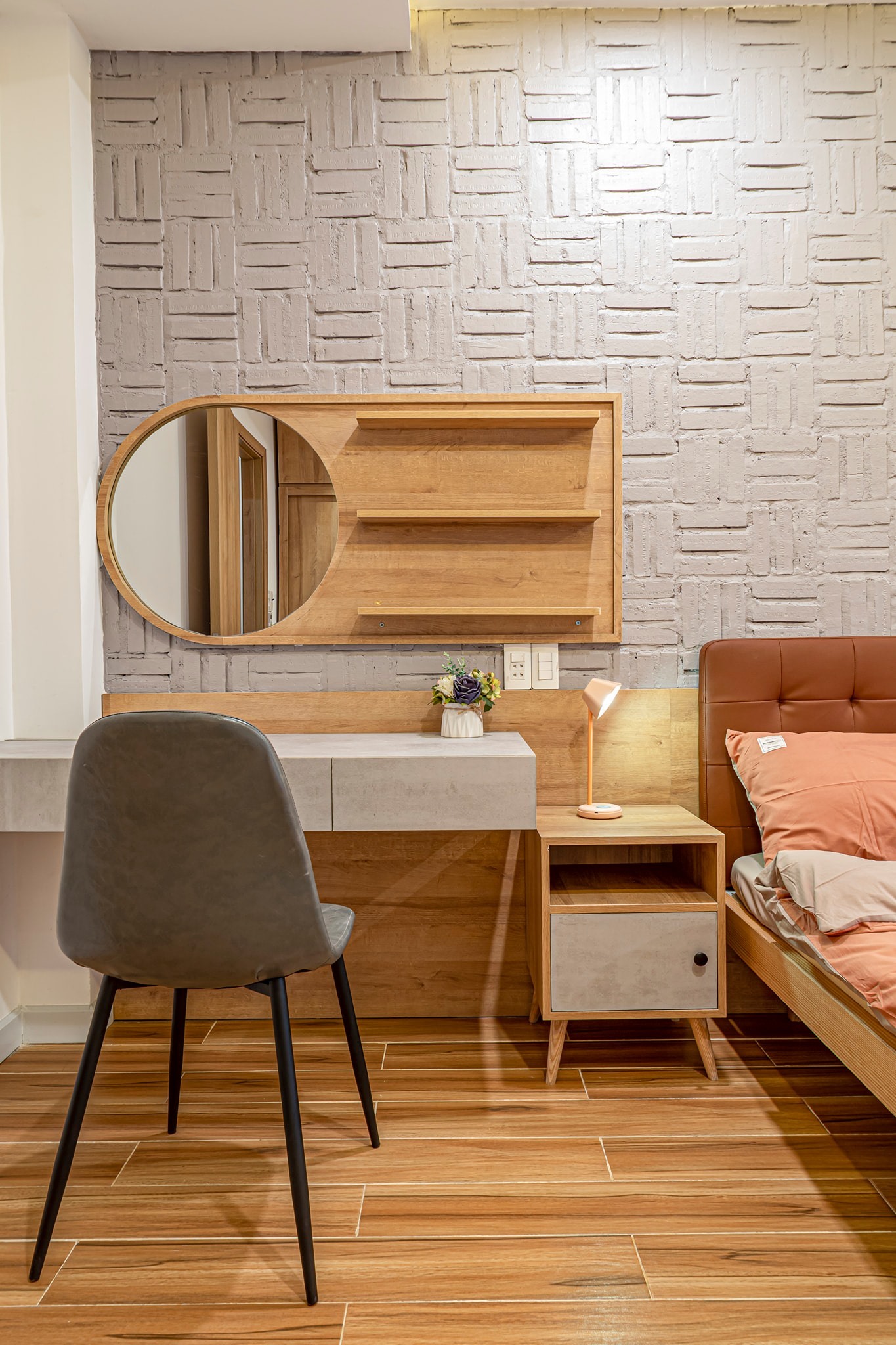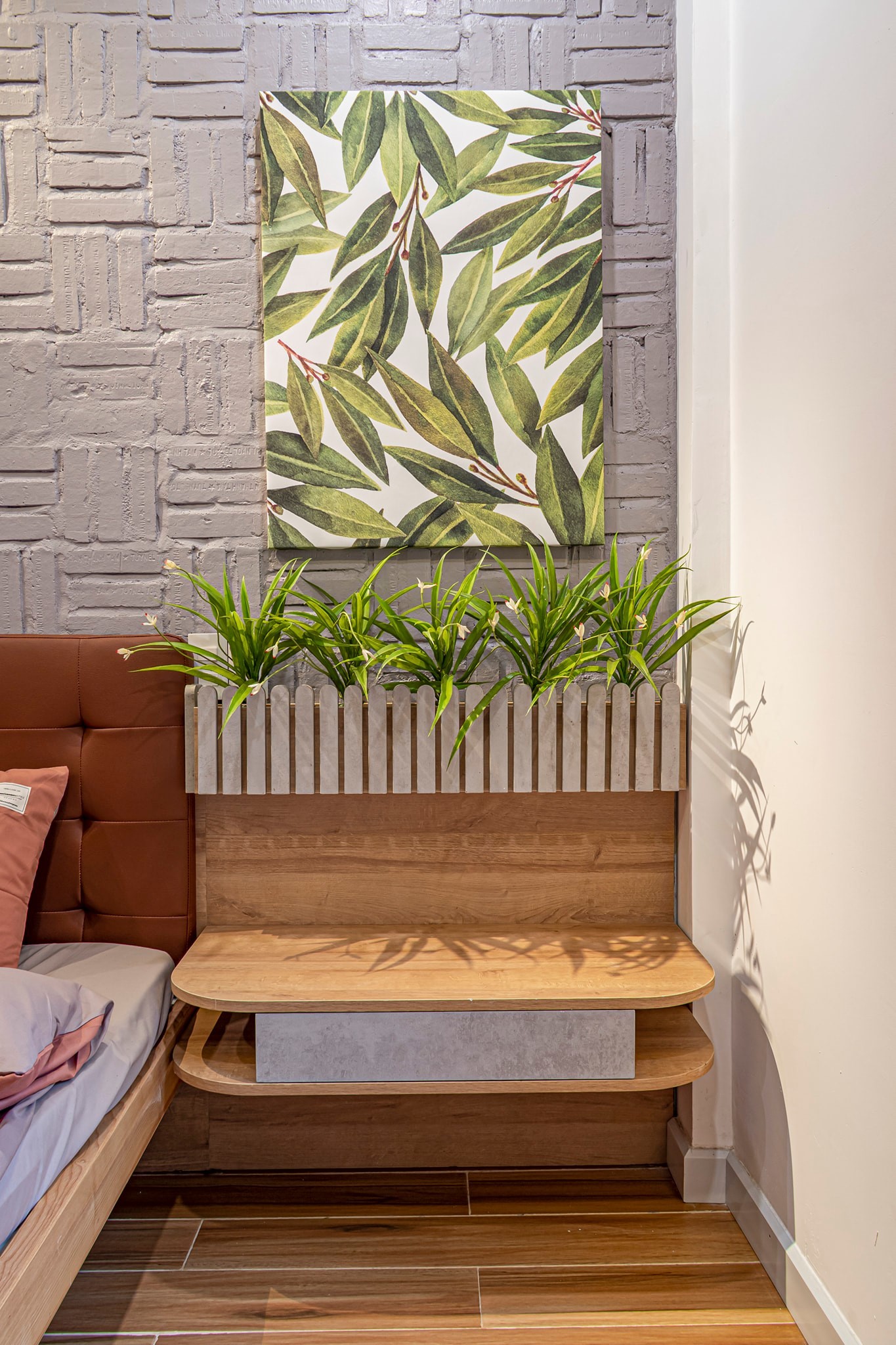 Ms. Dung and her family have enjoyed peaceful, relaxed and comfortable days in this house.
Quynh Nga
You are reading the article
The house is ventilated and cool, the hammock swings by the mini garden

at
Blogtuan.info
– Source:
vietnamnet.vn
– Read the original article
here