Sức Khỏe
The reason why the 4th dose of Covid-19 vaccine is not needed
The SARS-CoV-2 virus is constantly changing, but the vaccine still follows the old formula.
Both Pfizer and Moderna are asking the US government for permission to inject doses Covid-19 vaccine Wednesday.
Last week, Pfizer announced that it had applied to the US Food and Drug Administration (FDA) for an emergency authorization to use the booster dose for adults 65 years of age and older.
Pfizer CEO Albert Bourla said that Americans should get the Covid-19 vaccine every year, just like the flu shot in the fall.
"Currently, the third shot is still against hospitalization and death," Mr. Bourla said. However, he stressed the concern that the protection period does not last long.
Moderna also said it has approved a fourth dose of the vaccine for all adults, allowing healthcare providers to determine the appropriate dose of booster dose by taking into account factors such as age. and a person's underlying illness.
However, according to infectious disease experts, the 4th injection for people in the US may not be reasonable.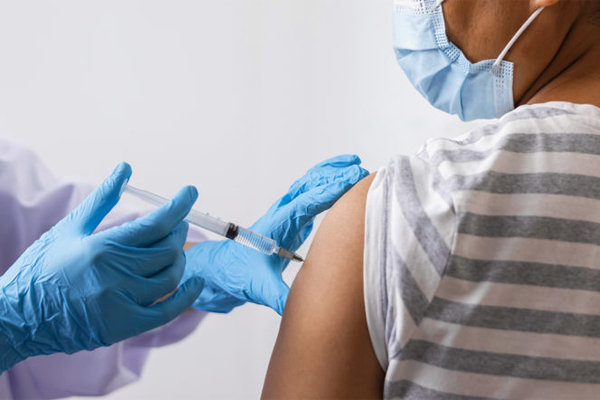 Illustration: Aanp
The virus has changed, the vaccine remains the same
Moderna and Pfizer's current vaccines are still based on their original formulations and have not been adapted to circulating variants, such as Omicron and the fast-spreading sub-variant of Omicron, BA.2.
All of those vaccines are based on the virus decoded in Wuhan in January 2020. Over the past two years, the virus has evolved but the vaccine has not.
Dr James Hildreth, a leading infectious disease expert, commented: "I don't think pharmaceutical companies should talk about booster doses with existing vaccines. I want to focus on looking at the sequences that emerge from the variants and trying to create a vaccine that is resistant to them, rather than just giving everyone a 4th shot."
Dr. Hildreth worries that continuing to use injections suitable for the 2-year-old virus may introduce some new problems. Boosting with an outdated injection may produce less valuable antibodies against circulating viral strains. Or, as it evolves, the virus can learn to develop better resistance to the vaccine.
In addition to working on additional doses for each variant, several independent groups and pharmaceutical companies are also developing vaccines that target different strains of the virus at the same time, with the hope of achieving widespread immunity. against future variations. However, it will take at least a few years to get such a versatile vaccine.
There is no good data for a 4th dose for most people
The available data on the fourth dose of vaccine show benefit only in older adults with underlying medical conditions. There are no data to show that the booster shots are superior to the immune systems of young, healthy people in preventing serious illness.
A recent study by the US Centers for Disease Control and Prevention (CDC), noted that the effectiveness of the vaccine for the serious risk such as mechanical ventilation and death during the peak of the Omicron wave was 88%. with 2 injections and 94% with 3 injections. That suggests a booster shot only gives a small improvement in the effectiveness of the vaccine for most people.
According to another CDC analysis, more than 96% of fully vaccinated people hospitalized with Covid-19 during the Omicron outbreak had an underlying medical condition. The same is true in 9 out of 10 adults who received booster shots who were hospitalized with Omicron infection.
Even Moderna leadership agrees that fourth-dose programs should, at this point, focus on high-risk patients.
Moderna president Stephen Hoge said that for people with cancer, Covid-19 can actually be a life-threatening illness, even after vaccination. But he said, it is not necessary to get a fourth dose for people under 65 years of age, who do not have underlying medical conditions.
An Yen (According to Insider)
You are reading the article
The reason why the 4th dose of Covid-19 vaccine is not needed

at
Blogtuan.info
– Source:
vietnamnet.vn
– Read the original article
here