Tech
The solution to help businesses double revenue without additional costs
There are new and old, wrong

A misconception of many young businesses in the market: "The relationship between them and the customer only lasts until the time the order is signed, and then… not after that!" In fact, the customer journey doesn't stop here. To build a solid relationship with consumers, creating a foundation for long-term development, businesses need to build After-sales customer care process effective. Without this element, your sales process is experiencing a serious flaw! If you don't follow up with old customers, it costs businesses 3 times more to find customers continuously
Understanding and taking care of customers after the sale, the key to helping businesses increase revenue without spending
Following up and taking care of customers after the sale is a must-have strategy for businesses when finding new customers is increasingly expensive and difficult. Understanding helps businesses strengthen their relationships with customers while thoroughly solving problems after purchasing, ensuring consumers have the best experience, thereby building a set of customer experiences. loyal customers.
The Nike sportswear empire is doing a great job with this step. They have their own loyalty programs tailored to provide the most relevant information and services to their users. In addition to accessing and purchasing new products prior to launch, customers also have the opportunity to participate in exclusive events with Nike athletes through the app. Thanks to special care for each object, so despite facing many controversies related to product quality, Nike is maintaining its position as the No. 1 giant in the world sportswear industry.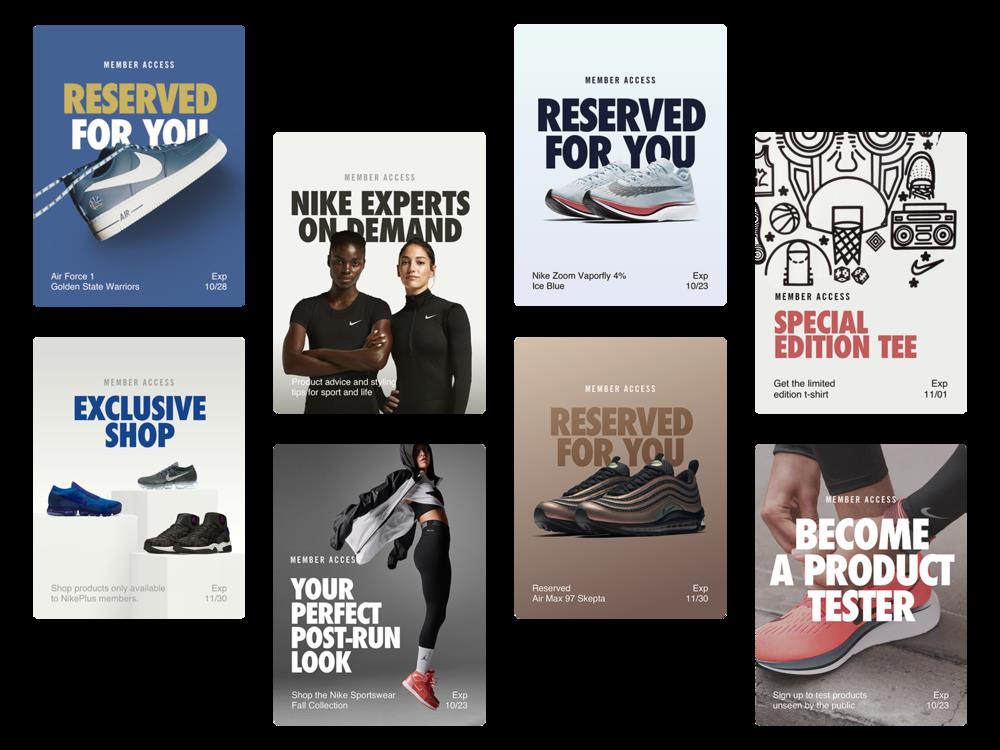 Collections dedicated to each audience contribute to Nike's maintaining its position as the number 1 giant in the world of sportswear.
Effective after-sales customer care also turns business customers into free advertisers. When a business satisfies the current group of customers, these people will act as intermediaries to introduce products/services to people they know. Unwittingly, loyal customers have become salespeople for the products of the businesses they trust. This is vital for businesses in the 4.0 era, where the power of word-of-mouth marketing is being blown along with the development of the internet. Almost just taking good care of existing customers, you will have more new customers. This is the basic success philosophy of many large corporations in the world such as Amazon, Apple or Toyota.
Not only that, businesses will have the opportunity to improve, or refresh their products/services when regularly interacting with old customers. Through feedback from customers, businesses will have the opportunity to perfect and satisfy the market with more valuable products.
Understanding for effective after-sale customer care with Bizfly CRM
It's time for real estate businesses to seriously think about optimizing revenue and costs in exploiting customer data. Is it worth burning money for the battle to find new customers while being indifferent to the gold mine called old data? For businesses that have not been able to make the most of the power of customer data, a solution that helps to centrally store and maximize "precious assets" like CRM is an essential requirement. Besides helping businesses understand and engage customers, Bizfly CRM also optimizes business processes, customer care and help departments analyze data to improve products and business operations.
Understanding customers Thanks to the data on CRM, businesses can create special relationships with old customers, a premise that helps them double and triple revenue. When customers feel they are receiving special offers, they also feel more special to the brand. Going beyond the boundaries of the product, of the seller-buyer relationship, the customer will experience a much closer relationship with the brand.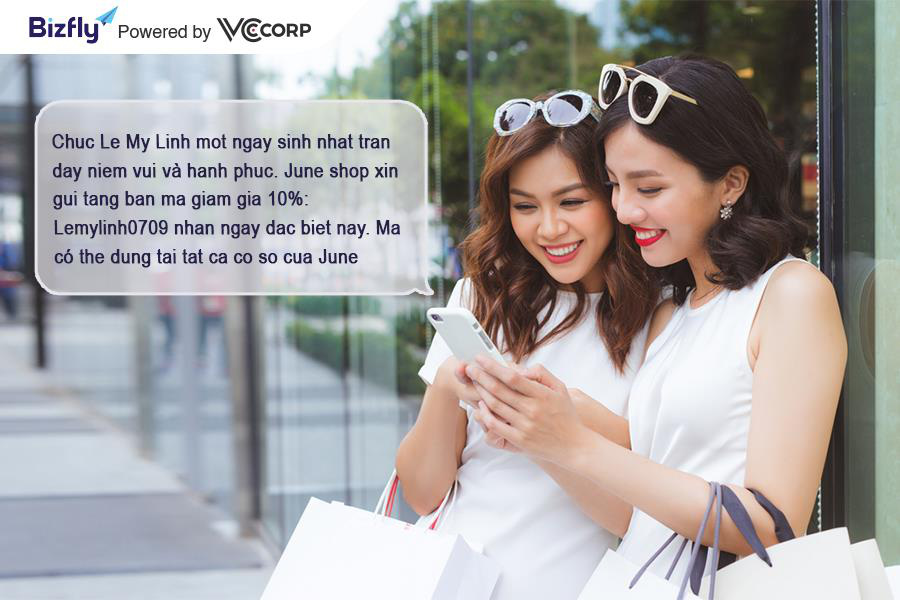 Personalized content and offers help customers stay more engaged with the brand.
Not only centrally storing all customer data from different channels to help businesses understand customer behavior to make accurate decisions, Bizfly CRM also integrates automated marketing tools to exploit thoroughly revenue by optimizing the after-sales care process:
● Maintain the exchange of information and provide useful content to Mail Automation or SMS customers
● Survey or collect customer feedback after experiencing the product through CRM
● Sending information about new products, providing incentives to different customer groups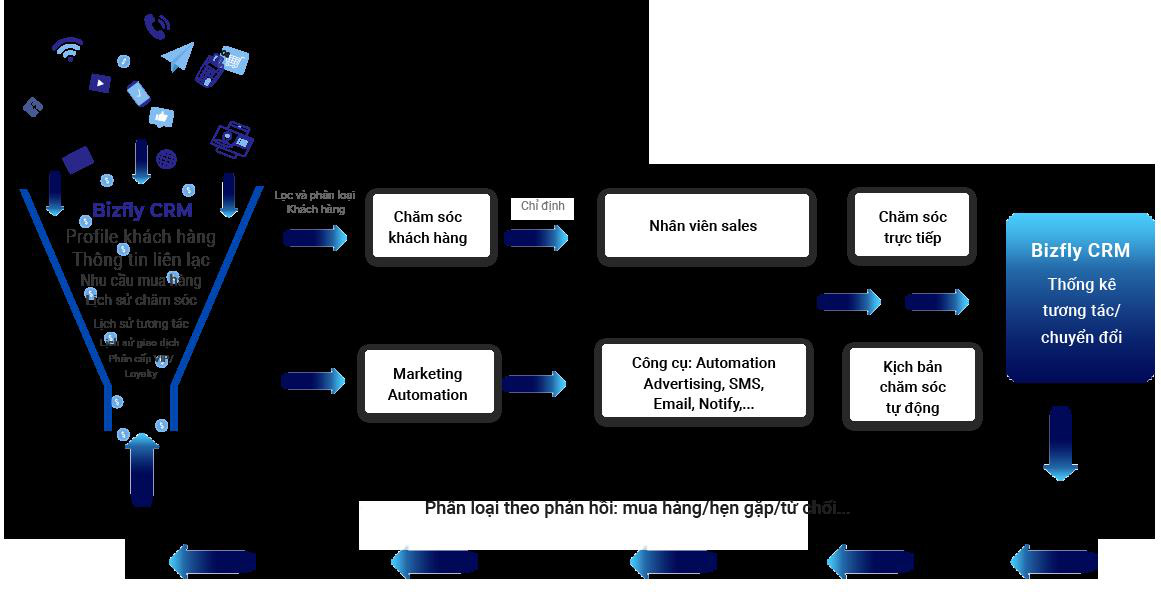 Bizfly CRM provides a solution to automatically store customer data from many sources, merge duplicate information, classify and exploit customer information thoroughly. From there, the software helps businesses plan effective after-sales customer care scenarios through Marketing Automation tools such as: Email marketing, SMS marketing…
Understand customers to double revenue, no extra cost with Bizfly CRM. see more here.

https://genk.vn/cham-soc-khach-hang-sau-ban-loi-giai-giup-doanh-nghiep-tang-gap-doi-doanh-thu-ma-khong-ton-them-chi- phi-20220323174614918.chn
You are reading the article
The solution to help businesses double revenue without additional costs

at
Blogtuan.info
– Source:
genk.vn
– Read the original article
here