Games
Gaming Gear
Top 5 cheap and best gaming mice today, worthy for you to take home to fight
For gamers, a gaming mouse is almost a must to equip a PC. Because choosing for yourself a satisfactory gaming mouse model is an extremely important factor that can directly affect our experience of using, "playing all kinds of games" later.
There are many criteria for you to choose, but in today's article, we will prioritize a very popular and interested criterion when choosing, which is cheap. So what cheap gaming mouse models can give us an impressive user experience? Let's take a look at the names below.
Mouse E-DRA EM6102 Black – cheapest gaming mouse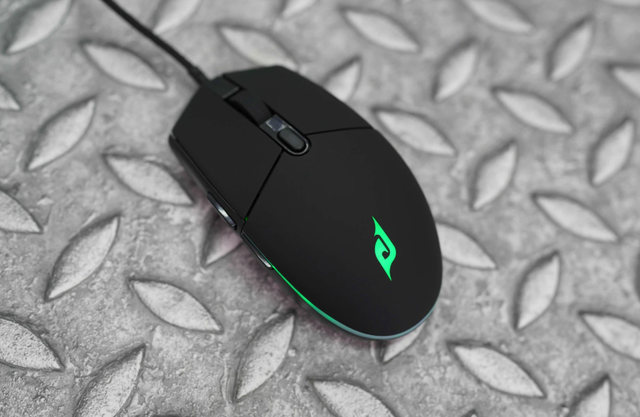 Gaming mouse costs less than 150,000 VND
Appearing first and also the cheapest gaming mouse model on today's list, EM6102 Black is one of the key products meticulously cared for by E-DRA to give users a superior experience compared to products in the same price range.
Right at a glance, we can already see that the E-DRA EM6102 Black possesses a flattering symmetrical design, bearing the appearance of a national gaming mouse. In this version, E-DRA EM6102 owns the main black color to easily "coordinate" to best suit the camera angle. But not so that the mouse model will be less prominent when E-DRA equips its pet with a logo and an extremely eye-catching RGB LED strip around the edge.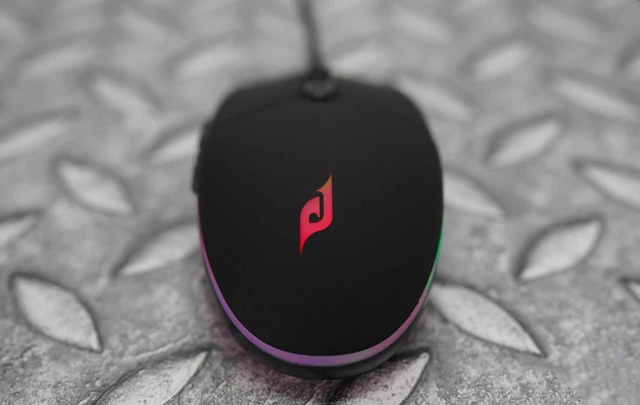 In addition to its outstanding comfortable design, the E-DRA EM6102 Black also possesses configuration parameters and features that you can hardly find in any other product in the same price range. The soul of the E-DRA EM6102 Black mouse model is the optical sensor with a maximum DPI of 3600. Besides, the selected switch part also comes from Huano, a famous switch brand to bring the EM6102 to age. Minimum lifespan up to 10 million clicks, good bounce along with extremely fast response speed. E-DRA EM6102 Black also has two extra buttons on the left side with convenient Backwark and Forward functions, you can also macro these keys to be able to use complex combos smoother and easier than ever. time out.
DareU EM908 ARTIC White RGB – Best cheap Gaming Mouse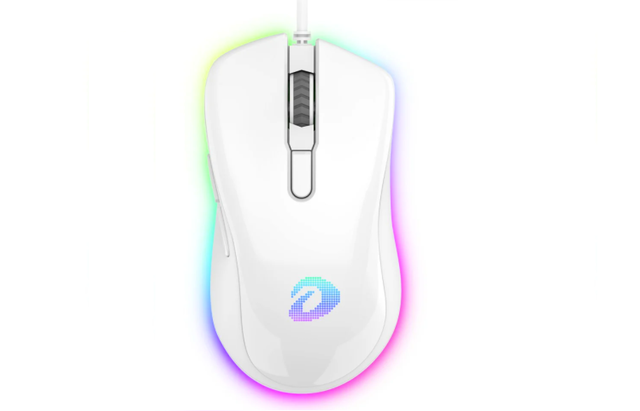 With only 389,000 you can own a very beautiful gaming mouse model
Next is a mouse model that is rated as having the best appearance in the list of "Top 5 cheap but best gaming mice today" – DareU EM908 ARTIC White RGB. Also from a brand that is considered a national at the moment, DareU EM908 ARTIC White RGB naturally possesses a quality that can be said to be completely superior to what you can get in other places. other products in the same segment. Ergonomic design makes this mouse extremely comfortable even when used for a long time. The outer shell is made of pure white high-grade hard plastic, which is already extremely prominent, and is now embellished with a very nice RGB LED strip running around the entire edge of the mouse model.
DareU EM908 ARTIC White RGB is equipped with a high-end Bravo sensor with ARM 32Bit MCU for maximum acceleration up to 20G, tracking speed 150IPS and DPI levels ranging from 100 to 6000 DPI. DareU has researched, developed and equipped its mouse model with a super-stable DareU micro click switch with a huge lifespan of up to 50 million clicks. Furthermore, each button can be pre-programmed for any game, or customized via software to simplify in-game combos and quickly execute complex tasks. DareU EM908 ARTIC White RGB is also equipped with a Driver so that you can customize the LED along with the accompanying personal customizations.
Fuhlen G6 RGB – The most impressive cheap Gaming Mouse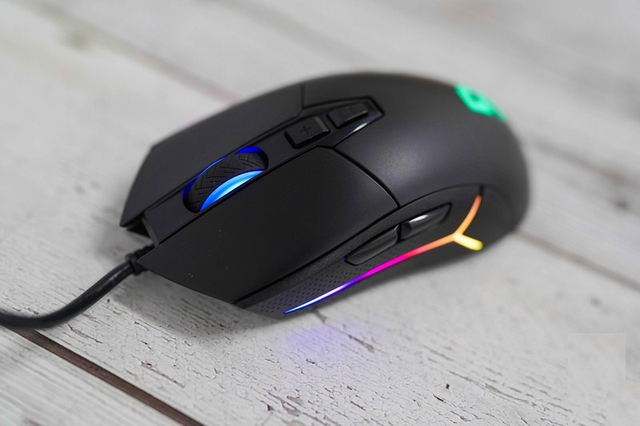 Among the cheapest products worth owning, Fuhlen still does its core value well. Referring to Fuhlen, we can immediately imagine the durability and perfection on par with products in the high-end segment.
The G6 RGB mouse has a super-beautiful design with strong cutouts and personality dotted underneath a super-genuine RGB LED strip. The outer shell is made entirely of rough ABS plastic with dot-shaped edges on both sides to increase the feel and friction when holding the mouse. In addition to the two Backward and Forward buttons on the left edge, two DPI up and down buttons are also located on the top of the mouse for customers to use Fuhlen G6 RGB for added convenience. And of course, with a gaming mouse model, Fuhlen definitely can't forget to equip the G6 RGB with an extremely good connection wire wrapped with a legendary gold-plated connector.
The cheap Fuhlen G6 RGB gaming mouse model is equipped with a Pixart PMW3325 reading eye for high accuracy and stability when playing games. The familiar Huano switch is also selected to ensure the Fuhlen G6 RGB has durability and an impressive feeling of use. In addition, the mouse feet are also made entirely of PTFE plastic, the best material to make mouse feet at the moment with the advantage of extremely low coefficient of friction, non-stick, heat resistance, moisture resistance. and slide well for the ultimate smooth hover feeling.
Razer DeathAdder Essential – Cheapest Gaming Mouse from Green Snake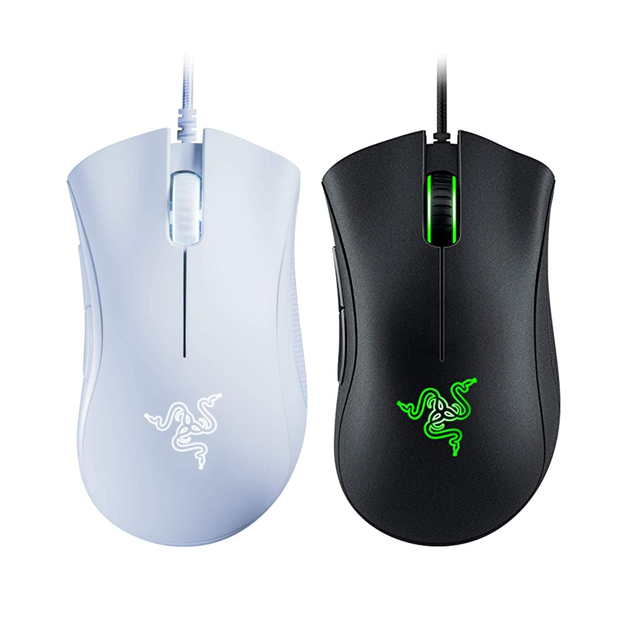 Next, I would like to send you a mouse model from Razer. Needless to say, you probably know that this is one of the most famous gaming brands ever.
This time Razer has chosen the low-cost gaming mouse segment to satisfy the needs of customers and the Razer DeathAdder Essential mouse model is the result that this brand has brought. Inspired by its legendary DeathAdder, DeathAdder Essential can be considered a perfect miniature with an unbeatable price. Still the same ergonomic design, still optimally supported for right-handed people, and if you don't like the large size like the regular DeathAdder, the Essential version is the perfect choice.
Razer DeathAdder Essential is equipped with a mechanical switch developed by Razer. With a lifespan of up to 10 million clicks and proven stability, the Razer switch will really help take the mouse experience to the next level. The DeathAdder Essential is equipped with a 6400 DPI optical sensor, allowing for outstandingly fast and accurate mouse movement, an extremely important factor for a gaming mouse, especially in FPS shooting games.
Logitech G102 Gen2 LightSync – The most famous cheap Gaming Mouse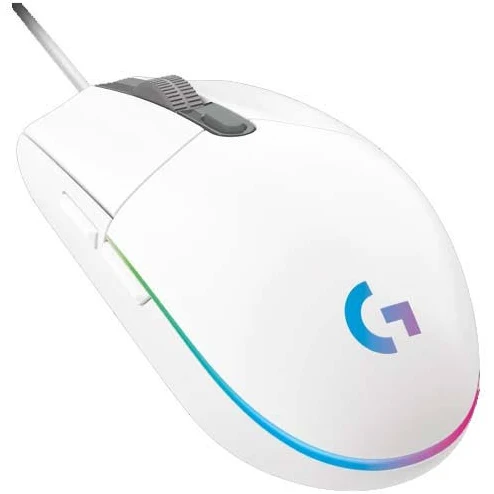 The last appearance on the list today, not to mention it is the improved version of the legendary in the low-cost gaming mouse segment, Logitech G102 Gen2 LightSync. After the extremely successful success of the previous version, Logitech did not stop and continued to improve and released a Gen2 version that is not only more beautiful but also significantly upgraded in terms of parameters. The first to mention is LightSync, the new RGB LED system that can synchronize effects with products in Logitech's ecosystem, synchronize with the happenings in the game or when watching movies, and create your own effects. LEDs for themselves.
Although it belongs to the segment of its cheapest gaming mouse, Logitech is still very fond of equipping the G102 Gen2 LightSync with an extremely good optical sensor with the ability to adjust DPI mouse sensitivity parameters from 200 to 8000 to bring high resolution. Excellent accuracy, compatible with a wide range of trackpad materials.
The famous click switch is inherited from the old version as well as more advanced versions, with the feedback structure made of the company's proprietary springs, for super-fast response speed, support to perform perform many complex operations and are especially suitable for MOBA games. Simple but surprisingly good in performance, Logitech has captivated users with its great design philosophy, making the G102 Gen2 LightSync one of the best-selling cheap gaming mice. at all times and always in stock.
To choose for yourself a product that suits your needs and budget, the list of cheap gaming mice will help you do that. You can refer to it for more details HERE.
You are reading the article
Top 5 cheap and best gaming mice today, worthy for you to take home to fight

at
Blogtuan.info
– Source:
gamek.vn
– Read the original article
here