Thế Giới
Why does Russia limit the use of bombers in Ukraine?
(Dan Tri) – Russia possesses bombers and weapons with great destructive power, but after nearly a month of opening a military campaign, Moscow has not fully mobilized these weapons.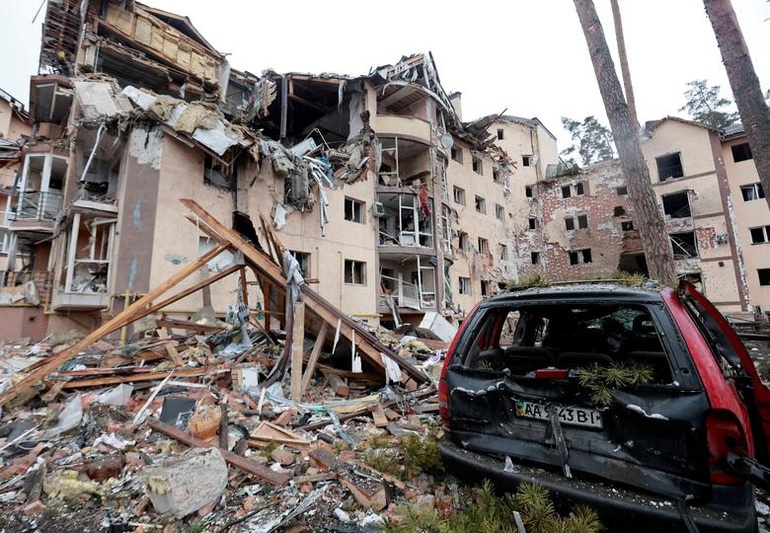 Newsweek Quoting US intelligence experts, after nearly a month of conducting a special operation in Ukraine, Russia seems to be trying to minimize the loss of life and property compared to its real capacity.
A senior analyst at the US Defense Intelligence Agency (DIA) commented to Newsweek The devastating consequences of the war to Ukraine are great, but in reality, the center of the capital Kiev remains almost untouched and most of Russia's long-range weapons launches are directed at the targets of the Ukrainian army.
"We must clearly understand Russia's actual actions," the expert said. He said that if the West does not understand what Russia is doing on the battlefield, it only accuses Moscow of taking actions military out of control, which means that the West has not yet grasped the Russian calculus.
Specifically, according to the above expert, although the fighting has caused great destruction in the south and east of Ukraine, the Russian military seems to have limited its long-range strike missions. As of the weekend, Russia had carried out 1,400 air strikes, but most of the missions were Russian planes performing "close combat support operations" for ground forces on the battlefield. About 20% of the remaining missions were aimed at Ukrainian military installations. In particular, Russia's bomber fleet, which includes famous weapons such as Tu-160 or Tu-95MS, has so far not carried out a large-scale bombing to gain overwhelming advantage in important areas. important.
According to experts, Russian President Vladimir Putin seems to be making a strategic balancing act. If the damage in Ukraine is greater, it means that Russia is likely to receive a stronger Western response. If Russia put all its energy into fighting in Ukraine, it could end up in a "dilemma". Therefore, Mr. Putin seems to be pursuing a strategy of gaining enough control of Ukraine's territory to enhance his negotiating advantage with the Kiev government, while putting the Ukrainian side in a position where it is forced to accept negotiations.
Experts say that understanding Russia's limited combat strategy can help the parties chart a path towards peace in Ukraine.
"The reality on the battlefield in the past time suggests to me that the Russian side does not seem to be targeting civilians and they clearly understand that they need to limit the damage that can be caused to Ukraine in order to protect Ukraine. The diplomatic door is still open," the DIA expert said.
According to NewsweekIn recent weeks, Russia has not bombed fixed air defense posts protecting cities because it appears to be limiting large-scale weapons launches at urban targets.
For nearly four weeks, the rockets that hit Kiev were described as "sporadic" in comparison to the rest of the region. Ukrainian media recorded more than 10 cases where Kiev intercepted Russian cruise and ballistic missiles flying over the city. American experts said that these missiles were aimed at Ukrainian military targets.
According to the DIA expert, Russia has so far been conducting a military campaign cautiously, so as not to cause tension to spread to its territory, Belarus and even NATO.
You are reading the article
Why does Russia limit the use of bombers in Ukraine?

at
Blogtuan.info
– Source:
dantri.com.vn
– Read the original article
here