South Korea is known as one of the best tourist destinations in the world. The country has a rich culture and history and is home to world-class fashion and cosmetics brands. In addition, this place also has a lot of tourist activities that are considered "unusual" for foreign tourists. Here are the weird things to try when it comes to Korea.
Enjoy a cup of coffee at the themed cafe
Korea has a unique coffee culture and there are many themed cafes open in the country. When you go to cafes with themes like animals, princess coffee, anime waitress coffee, etc., you will be immersed in the world of cute animals or wearing colorful dresses. However, if you go to a cafe with a slightly odd theme like Poop coffee (toilet-themed coffee), you will be served food and drink in the form of human feces. Or go to a fish themed cafe, you have to catch real fish, then the staff at the restaurant will weigh the fish and exchange them for points to buy goods, gifts, … It will be a very new experience for visitors.
Visit the Digestive Museum – Poopoo Land
Seoul Poopoo Land is a three-story museum with strange things related to digestive problems. Here, visitors will learn about the human digestive process, how food is tolerated and absorbed and then excreted from the body. You will witness unique installations such as digestive maze, visual trick painting, digestive simulation system, etc.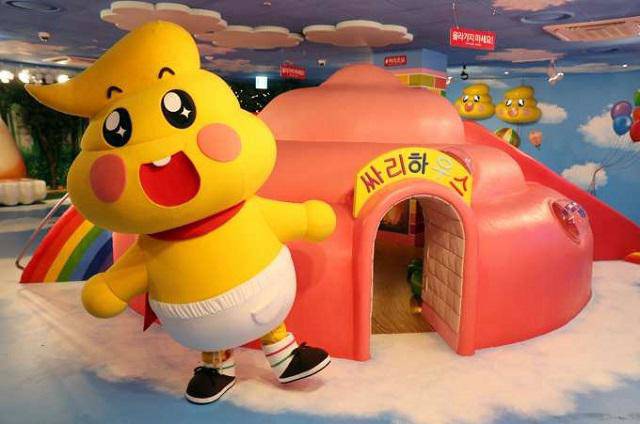 Visit Trick Eye Seoul Museum of Trick Eye
The Trick Eye Museum is a large optical illusion art exhibition in the Hongdae district of Seoul. It displays images and artifacts that are capable of changing people's perceptions, or in other words, deceiving the viewer's eye. Unlike other museums, the Trick Eye museum has no signs prohibiting photography or touching objects. On the other hand, visitors can freely interact with the works here to produce unique photos that deceive the viewer's eyes.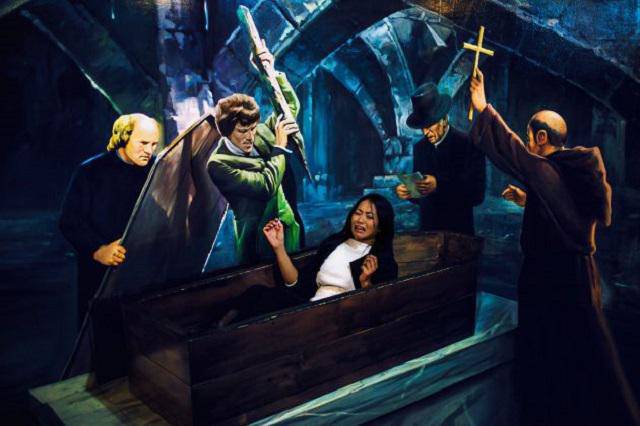 Enjoy a Korean spa at the public sauna Jjimjilbang
Jjimjilbang literally means heated room, which is a type of traditional Korean public bath. This place is usually equipped with a hot tub, shower, dormitory, massage table, Korean-style sauna. These public baths will often be of either sex, so you'll have to be shirtless and soak with strangers, which can be a rather odd experience for foreign visitors. However, it should be noted that playing in the water or playing in the bath or talking too loudly will be considered rude in the bathhouse.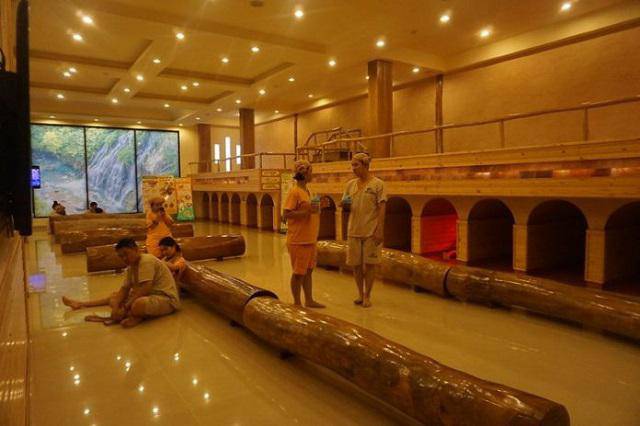 Enjoy the tour Korean pop
The influence of the Korean Wave or Hallyu has spread throughout the world, so it is not surprising that many people choose to come to Korea to experience Kpop tourism. There are certain places that K-pop fans must visit such as Hallyu-K Star Road, headquarters of famous entertainment companies, Kpop Idol Entertainment building, SMTOWN Museum, Myeongdong underground shopping mall, … Who knows, if you're lucky, you'll end up meet your idol in this location.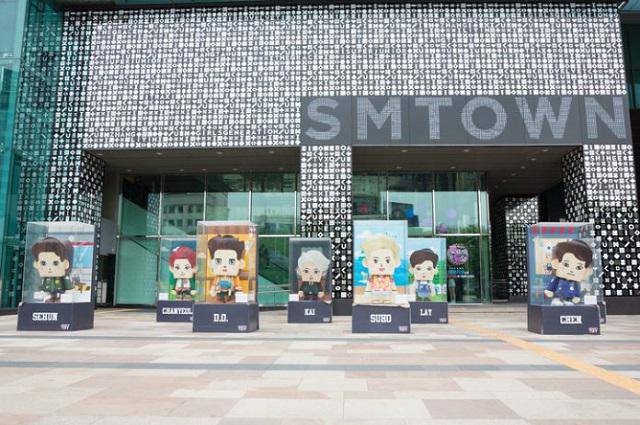 Taste the weirdest food in Korea
Traditional Korean cuisine is primarily based on balance and harmony between plant and meat ingredients. However, apart from that, it also hides some pleasant surprises that not everyone wants to taste. Korean cuisine has dishes with very unique flavors but not for the faint of heart. Usually, Beondegi silkworm larvae, live octopus Sannakji, Hongeo fermented fish, … These are all dishes that have a "horror" appearance or smell, but taste simply extraordinary.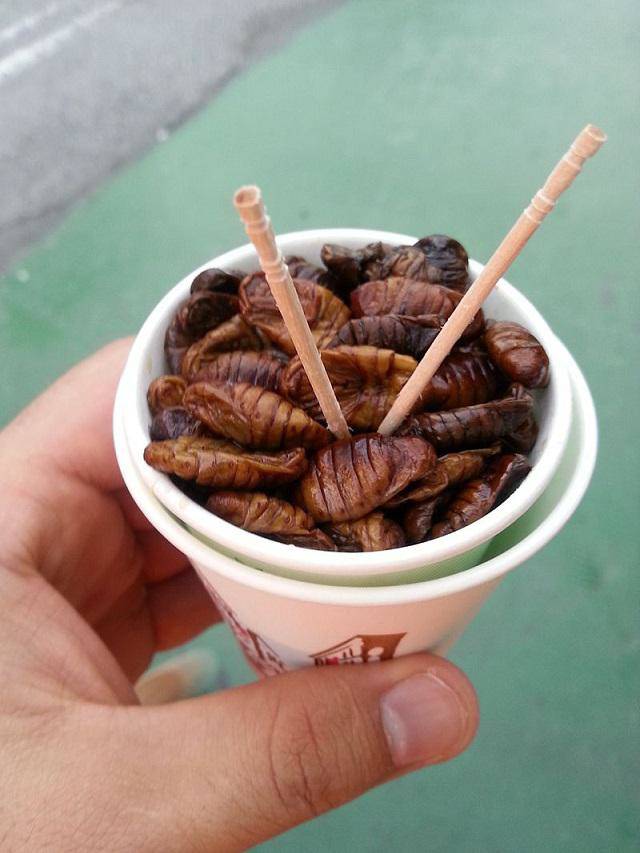 Explore nature on a rail bike
Railbike is a popular recreational sport in Korea. You will ride a special chain bike, which is designed to slide on railroad tracks like a train. As a result, both of you can enjoy beautiful natural scenery while doing light exercise sessions.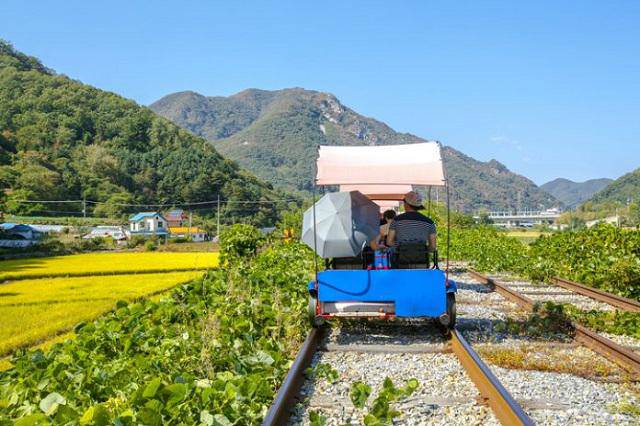 Visit the only Korean sex amusement park on Jeju Island
Jeju is the most popular honeymoon destination in Korea and is also home to Love Land, a quirky sex-themed amusement park. Visitors must be 18 years or older to enter this place. The park was built in 2004 by 20 artists who graduated from Hongik University. Inspired by sensual and erotic themes, the park features 140 statues in different sexual positions. While it may not be the best place to go with the family, it is definitely the weirdest place to visit in Korea.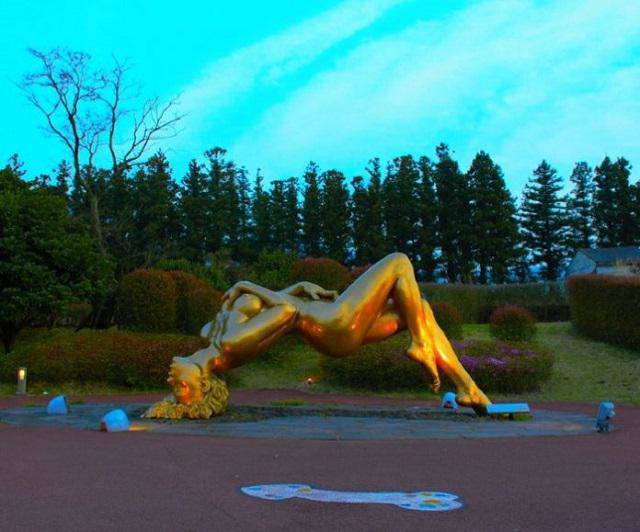 Feel the thrill of the spooky tour
With Ghost Walking Tours, visitors will visit the famous haunted areas in Seoul. These are all places that can't be found in a city tourism ad. Your guide will take you on a walk around the hidden alleys of Seoul, telling stories and legends of haunting ghosts. The tour will take you to visit Gyeonghuigung Palace – which is rumored to be the most famous haunted place in Korea, unravel the mystery of Pimatgol Alley, or visit the birthplace of Korean independence in Korea. Tapgol Park, … Just witness the famous haunted places of the city and listen scary stories will make you shudder.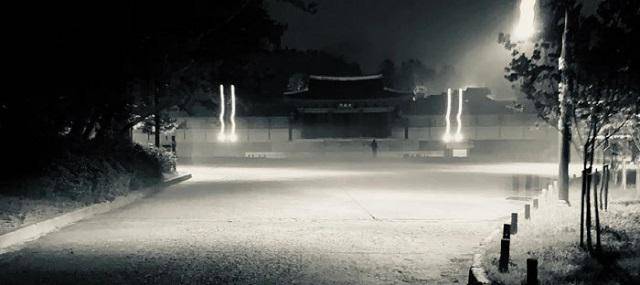 You are reading the article
9 weird things you should try when traveling in Korea
at Blogtuan.info – Source: Eva.vn – Read the original article here