5 years in the profession, from a nursing mother with nothing in her hands, struggling to learn the profession of baking, now Mrs. Ha Nguyen (Bac Giang) owns a small shop and has a stable number of customers that generate a steady income. month.
Bu Ha has been baking cakes since 2017.
Leaving accounting work at home to bake cakes, everyone's family objected
Ms. Ha said that before, she worked as an accountant and then made statistics for companies in an industrial area near her home. However due to time constraints, she decided to quit her job while giving birth to her second child. She also came to cakes by accident in 2017 because she often follows groups on social networks, especially those who are interested in shaped cakes, so I tried making them.
"Before, I used to work as well as play around with things. At first, I liked it, I wanted to make it for the kids. The first dish I tried was dumplings because I also often watch videos on youtube and tiktok, and also on instagram.
I followed Meiji as a Chinese handmade mantou witch and I wanted to do the same. Every day I watch it, so it gradually gets people excited. After that, I left the company and went into the cake business. Now this is my main job."Ha share.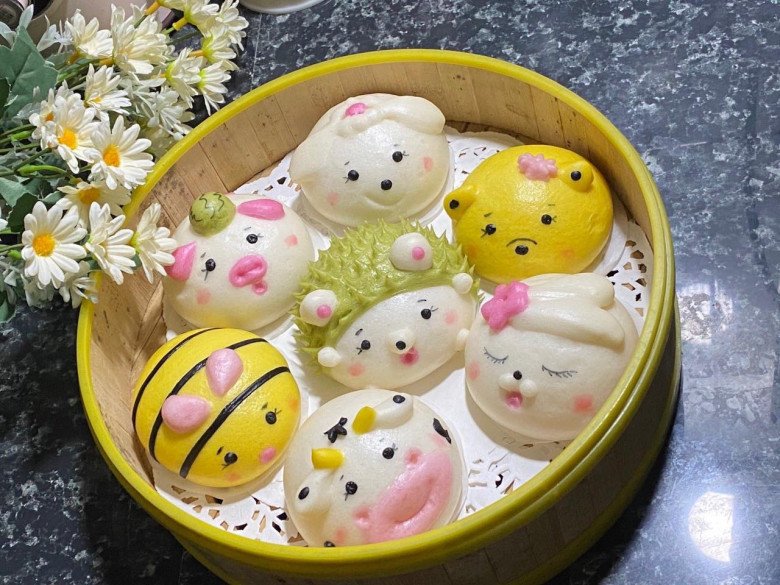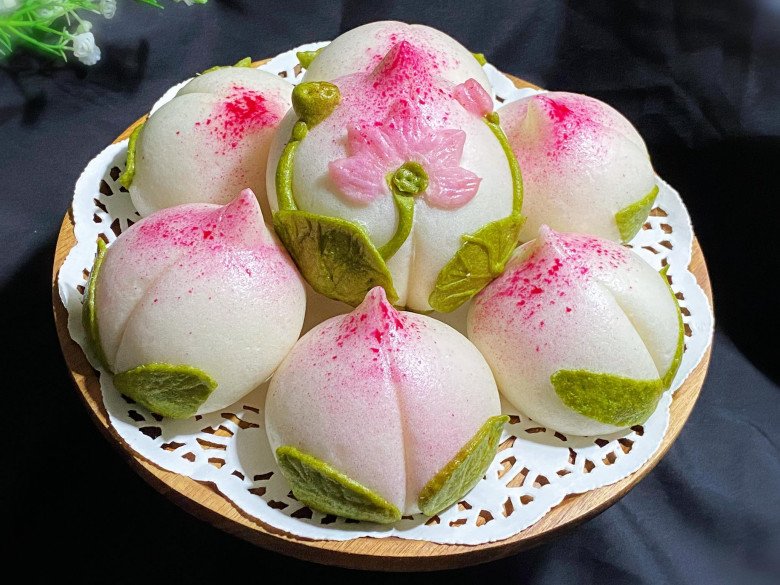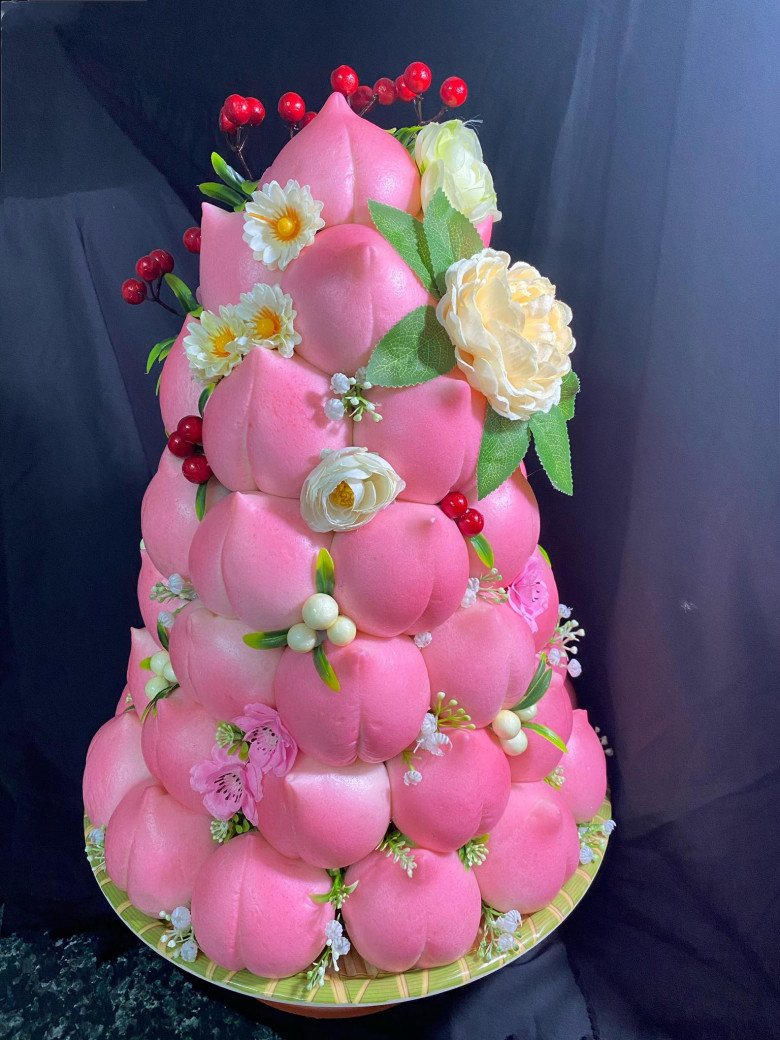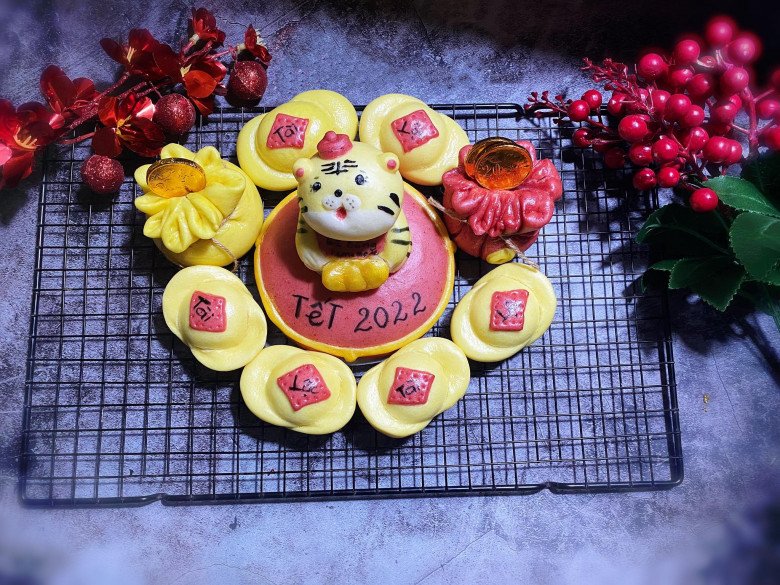 He made his first dumplings and faced a lot of difficulties in incubation and steaming.
Bu Ha said the first time she worked, she also broke a lot because it was very difficult to shape the dumplings, especially the brewing and steaming stages required precision and had to feel the dough to do it because the slightest mistake would happen. spoil it. whole batch.
Although she has the ability to see pictures and shape them from fruits, animals, princesses, superheroes, etc., Ms. Ha can not keep up with flour. After many failures, he took online classes.
But at that time the form of dumplings was still relatively new, few people made it and the tuition fees were expensive, some taught 10-20 million/course while she was a mother who did not have enough money to spend that much. money I signed up for an online course on how to make peach dumplings to learn the basics. Online learning was limited in many ways but Bu Ha didn't give up, she kept on doing it, breaking them, baking more cakes, and then gradually developing her skills, creating all kinds of shapes, and she was successful. now.
"When people see me baking a cake or post it on Facebook, they compliment me and order a cake. That's why I don't want to be a cake salesman like now." Haha laughs.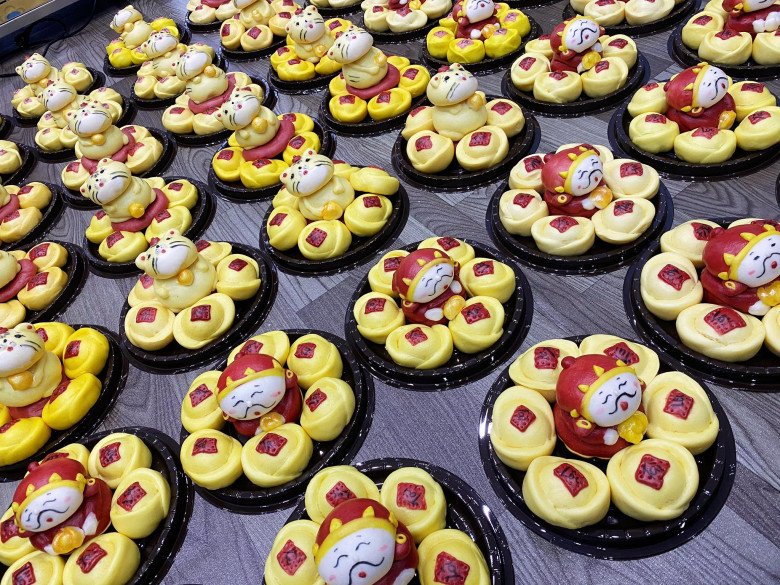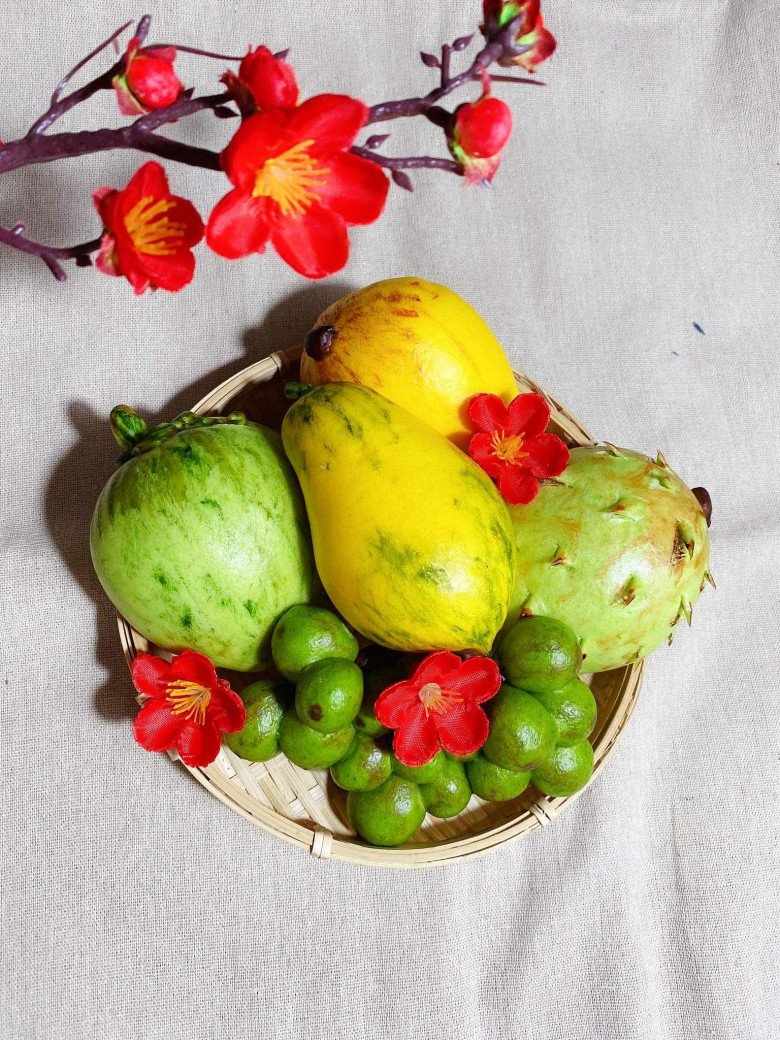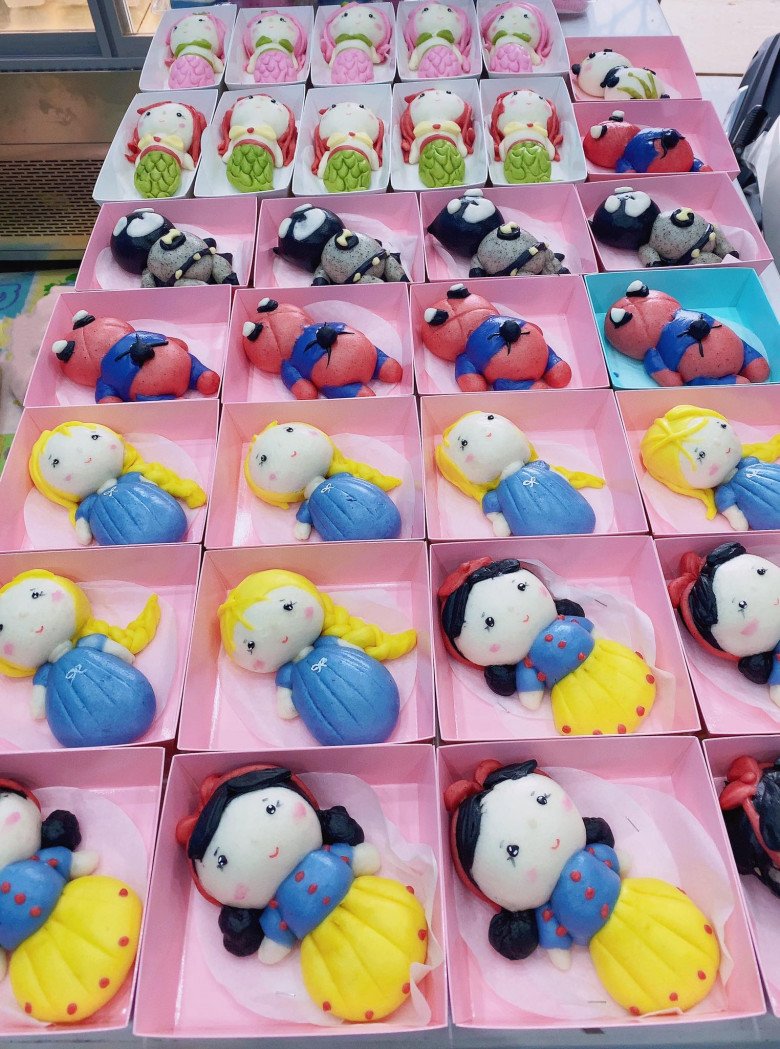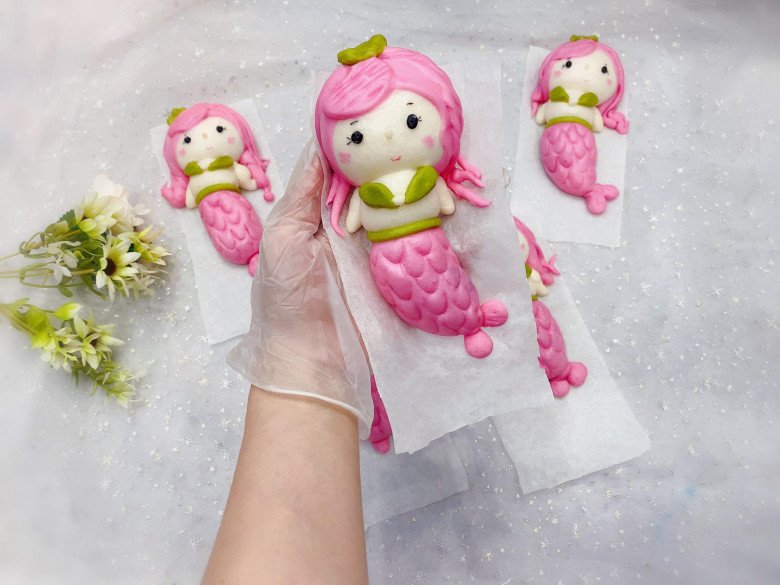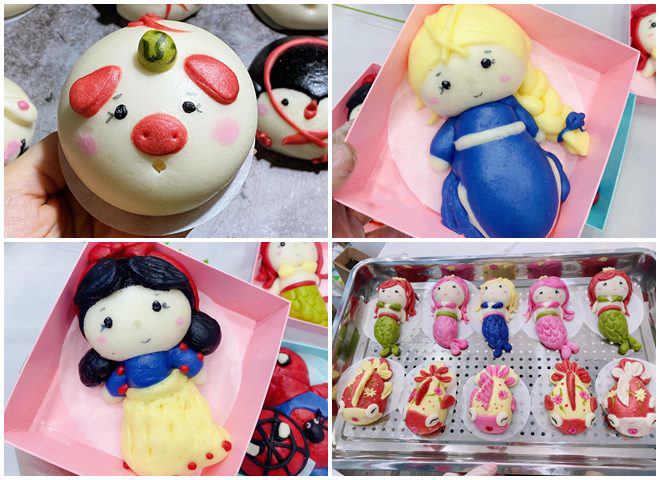 The dumplings were cutely shaped by Ms. Ha.
Besides making dumplings, Bu Ha also makes birthday cakes. He asked his parents to look after his children to invest in studying in Hanoi for a 6 day course. At first he also failed to make cakes because he only studied for 6 days while he didn't know anything about cakes.
"I also have trouble making whipping cream. The cream doesn't taste good, can't catch the flowers, can't rub pretty. Although I learned to catch flowers quickly, my ice cream wasn't as sure as it was when I was in class and at first I didn't have enough tools. After that, I practiced more and bought more machines to support and take more classes online, so I can do what I do now."said Ha.
Sell ​​hundreds of pieces every day
Ha's husband went to Korea for work, he stayed at home to take care of 2 children and lived with his husband's parents. When he first came to the cake, Ha's in-laws didn't want to, they wanted him to go to work in a stable company, receive a salary at the end of the month, stay at home with his children on the weekends. Her husband was also afraid of her hard work, so she didn't want to, but she respected her decision. So every day, he uses the time when his two children sleep to take the time to deliver cakes to customers in the morning. However, his two children were often sick, each time he received a lot of goods, one of them was sick, so he encountered many difficulties. Luckily, she had grandparents to take care of her children, so that helped a little. Now, her grandparents understand her work better, so they love and support her to further pursue her passion. Even helped him close things on time.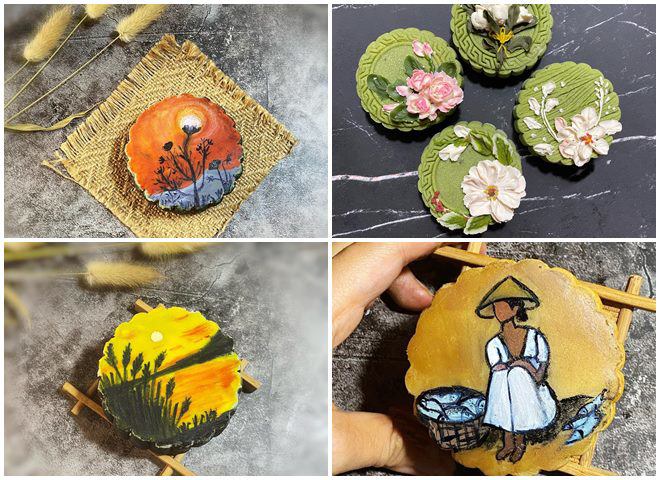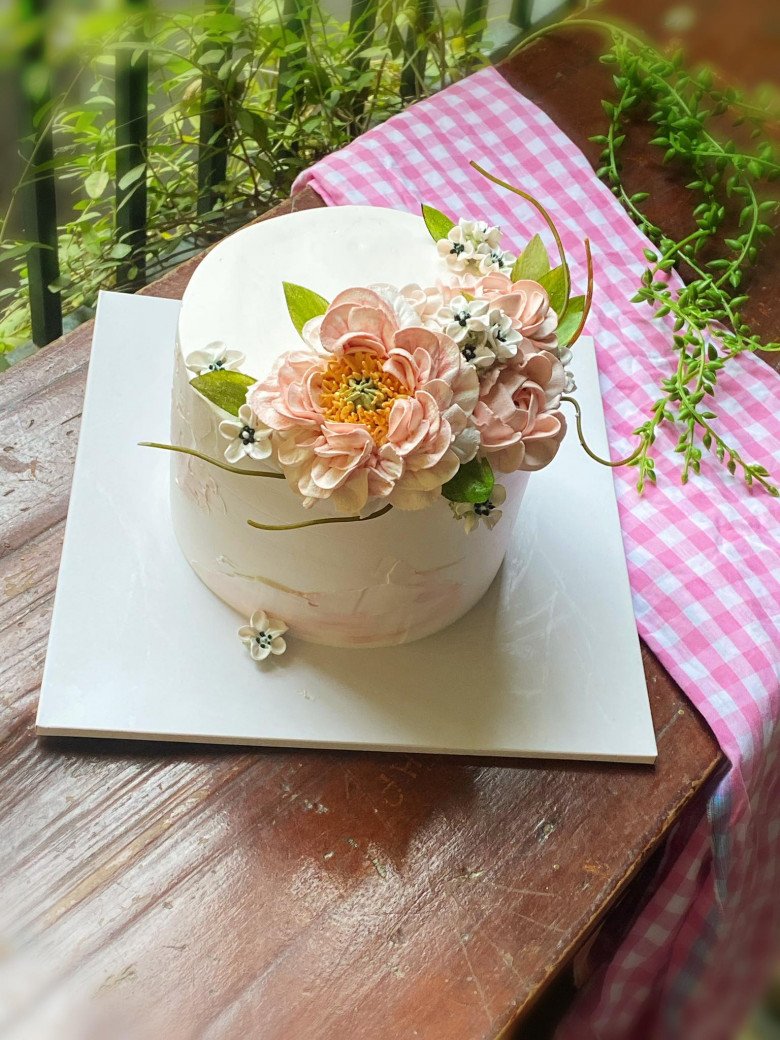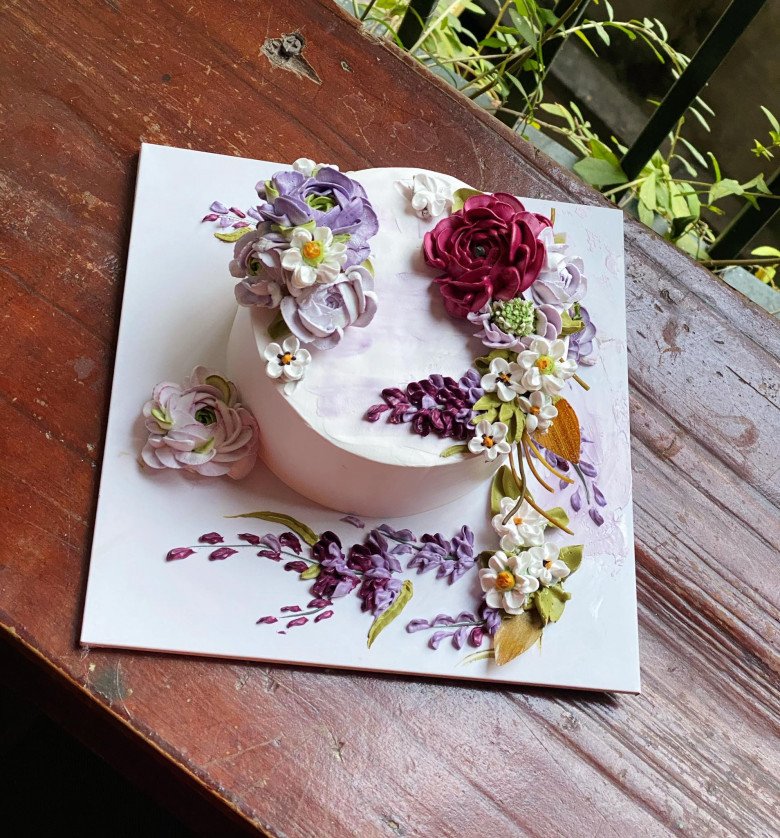 Apart from making dumplings, she also bakes cakes.
After 5 years of baking, Bu Ha has always set goals for herself, she always tries not to duplicate in every cake model to test her skills and make changes for everyone. That's why everyone supported him and let him do his own thing. Currently, Bu Ha has her own little cake shop that sells dumplings and birthday cakes. Every day, she wakes up at 4 am to go to the shop to prepare cakes and closes at 10 pm to go home with her children. When there are a lot of orders, I will work at night to keep up.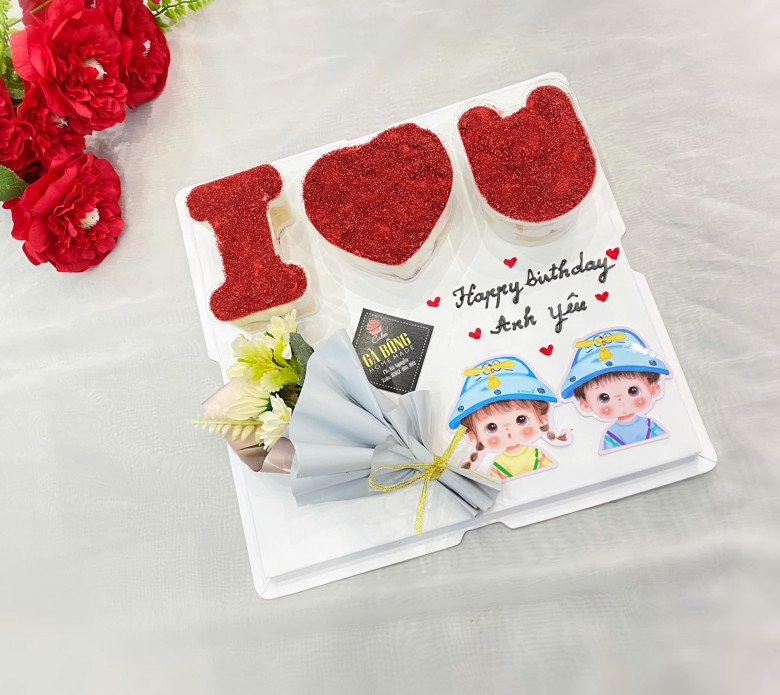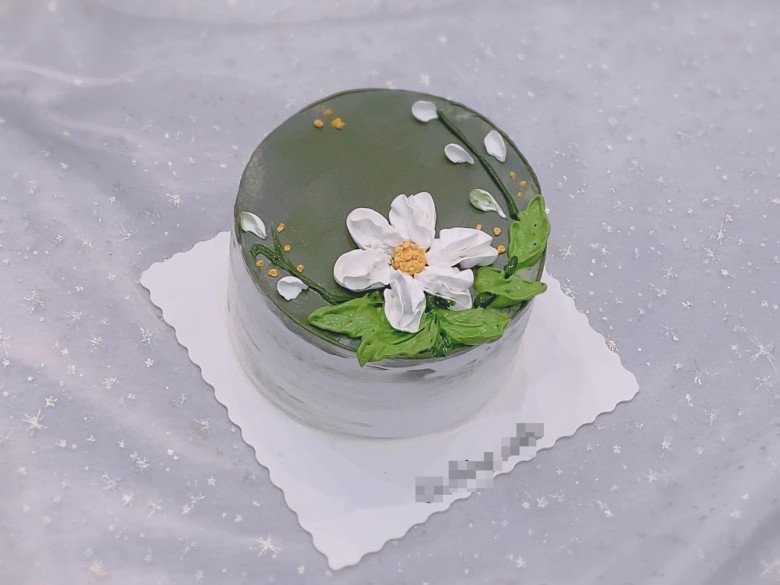 By the way, Ms. Ha recounts that he has now adjusted to receiving fewer applications because there were times when he worked a lot and suffered from calcium loss and seizures. However, because of her passion for baking cakes and being able to do what she likes, she is not bored but always excited every day. Now, on average, he makes 100-200 wholesale dumplings every day, not counting the retail at the store. On holidays, full moon, 8/3, 20/10, Tet, etc., he works more. The peak makes 200-300 animal model dumplings and about 400-500 peach dumplings. My sister's birthday cake makes pillows every day, so it doesn't count how many. With dumplings, depending on the model, the price varies from 15 to 30 thousand / piece and birthday cake around 200-500 thousand / piece.
Although the job of making cakes is hard, staying up late and getting up early, but for him, doing it just for the sake of passion, all those difficulties are nothing. Not only that, he also has a decent income from baking and is loved and trusted by everyone.
You are reading the article
After giving birth, she quit her job to stay at home baking cakes, Bac Giang's mother was famous throughout the region, selling hundreds of cakes a day
at Blogtuan.info – Source: Eva.vn – Read the original article here