We've all heard of the robot Sophia. "A genius machine whose features evolve over time, with intelligence continually increasing…", as stated by the developer. Due to being designed to be able to give real-time answers, Sophia has many times caused controversy, even frightening many people when threatening to destroy humanity. There was even a time when "she" even demanded the right to be a "mother". Many people think that Sophia is a proof that technology can develop so strongly that it creates artificial intelligence that surpasses both human intelligence and control.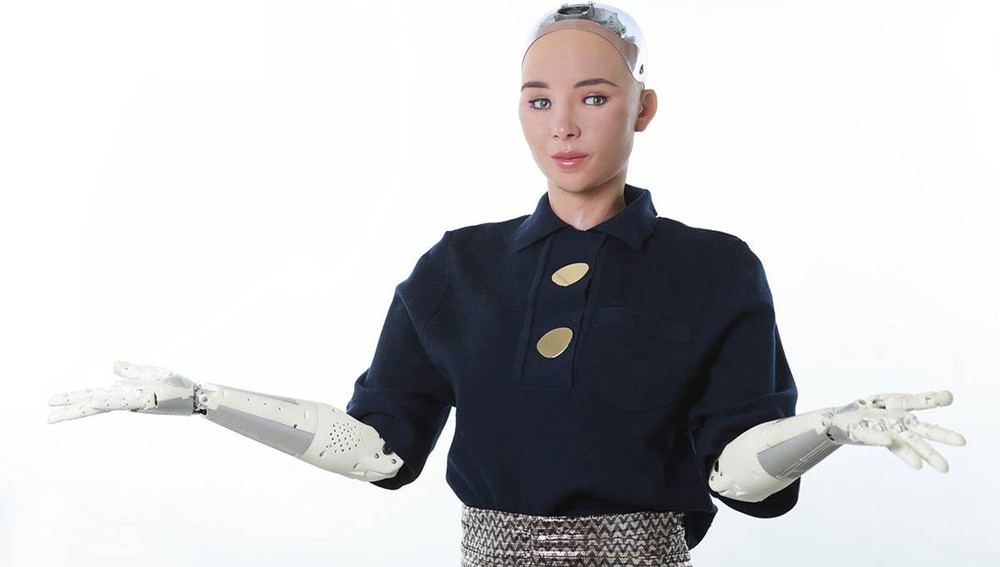 However, Sophia or all other robots must operate according to the programs of their creators. But a new product of the MIT Institute (USA), called Cheetah mini, seems to have exceeded that limit. It learns, learns from experience to find the best way to run and allows to adapt to different terrains, without relying on human analysis.
Cheetah mini robot is an improved version of its brother Cheetah launched in 2012, once possessing the ability to reach a maximum speed of 45.5 km / h. But the mini Cheetah with the support of the AI ​​system can become more agile thanks to its ability to learn on its own without experimentation.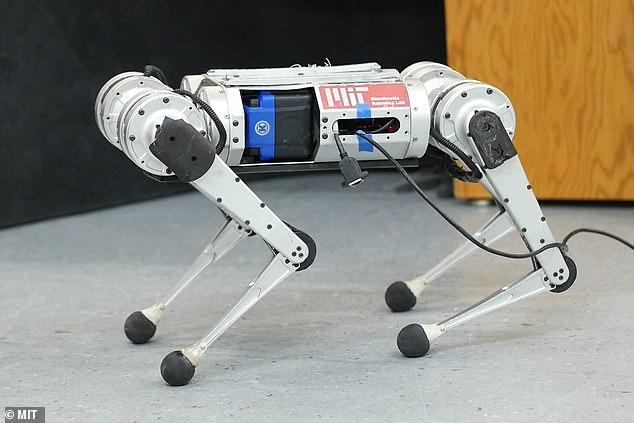 Running on all terrain at high speed, this four-legged "robotic leopard" is sure to make you jump.
In a newly released video, the four-legged robot can be seen crashing into barriers and getting up on its own, running over obstacles, running with one leg not working, and its ability to adapt to different terrains. slippery, icy terrain as well as rocky hills. This high adaptability is due to a simple neural network that can make judgments about real-life situations.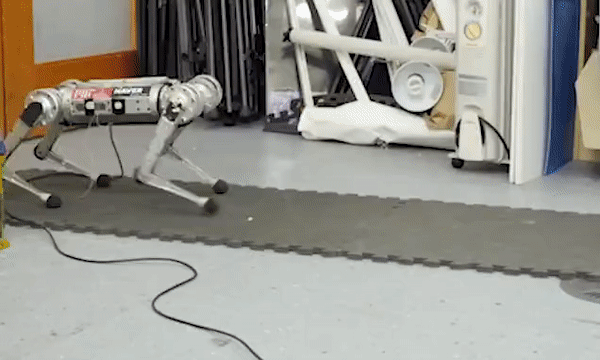 Breakthrough speed
Typically, the way a robot moves is controlled by a data-driven system that analyzes how the mechanical limbs move, thereby creating models that serve as guides. However, these models are often ineffective and appropriate because it is not possible to anticipate every situation that occurs in reality.
When the robot is running at top speed, its hardware limitations make it very difficult for the system to model, so they often have difficulty adapting quickly to sudden changes in the environment. To overcome this, instead of relying on ready-made analytical designs, the MIT development team chose to build a robot capable of self-learning by drawing from experience.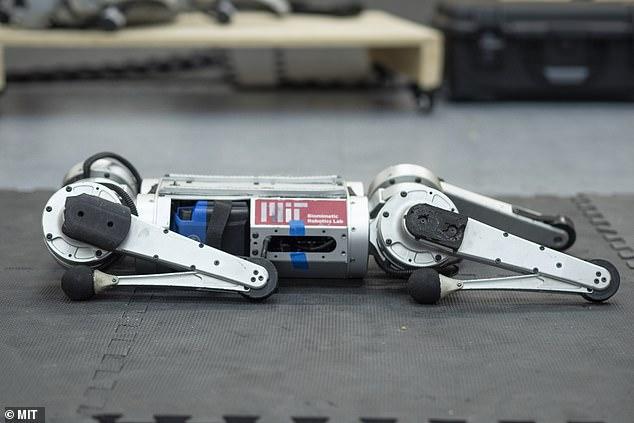 Specifically, it will learn, try and learn from mistakes without human intervention. If it accumulates enough experience on different terrains, it can change the way it moves to improve its behavior. And this experience doesn't even have to take place in the real world. According to the team, using simulation, the mini Cheetah can accumulate 100 days of experience in just three hours while standing still.
"We have developed an approach whereby robot behavior is improved from simulated experience. And our approach allows for successful implementation of learned behaviors in the real world," said the research team. "In all the environments it sees in this simulator, when operating in the real world, the controller will identify and execute relevant skills in real time."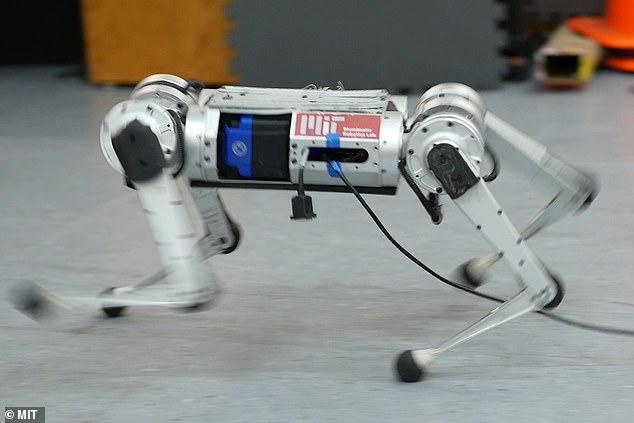 Breaks record
The previous high speed record was set by the biomimetic robotics lab at MIT in 2019, when the robot achieved a maximum running speed of 3.7m/s. The new mini Cheetah robot has reached a speed of more than 3.9m/s (equivalent to 14.04 km/h).
"A more practical way to build a robot with a variety of skills is to tell the robot what to do and let it figure out how to do it." said the research team. "Our system is an example of this. In the lab, we've already started applying this model to other robotic systems, including hands that can hold and manipulate multiple objects. different."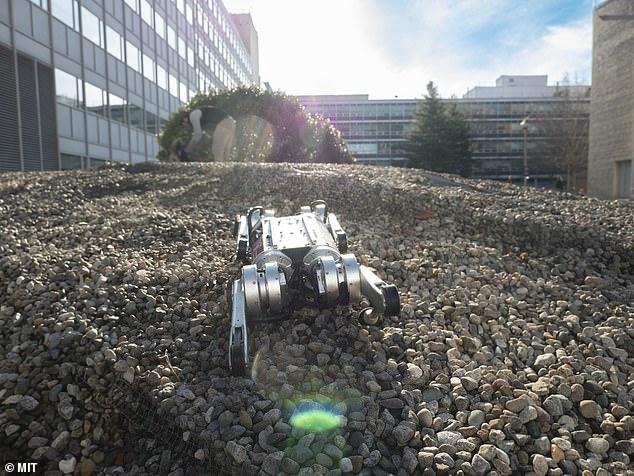 MIT researchers explain that it is quite difficult to program a robot to run on rough terrain.
But with a system like this, they claim that it is possible to scale the technology, something that traditional models cannot do.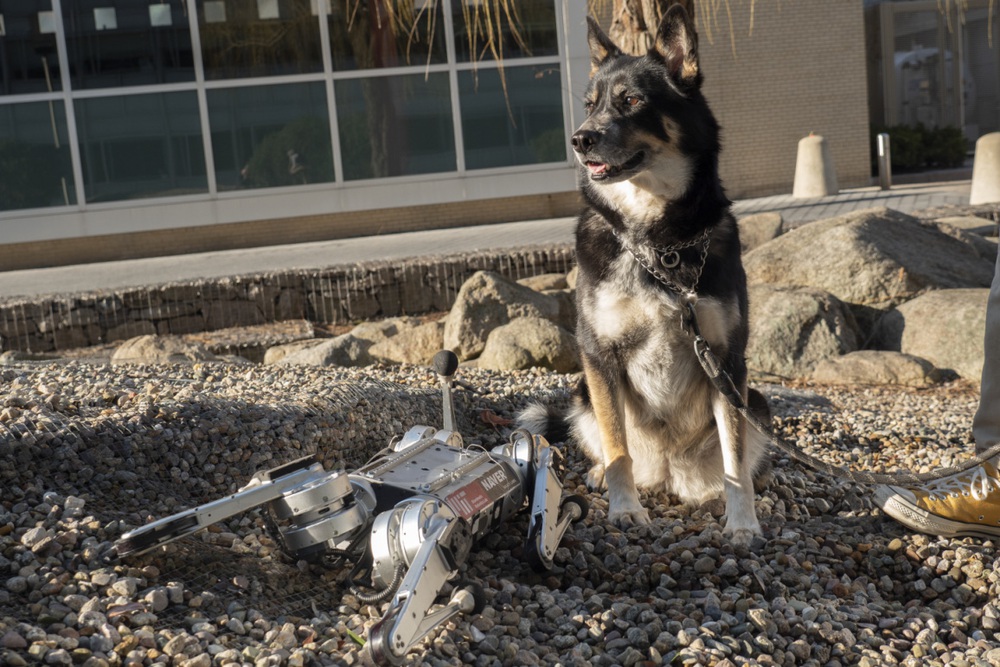 Mini Cheetah robot (left) and a real dog (right).
The results of this study, as well as other animal simulation robot studies, will benefit both biology and robotics. In addition to bringing new knowledge, if robots can replace animals in the future, they will give more scientists the opportunity to study the motor mechanisms of animals under different experimental conditions. Determining the structure of a robot to closely resemble that of an animal will lead to the development of fundamental technologies to build robots that can move and maneuver as efficiently as animals.
Refer New Atlas and MailOnline
https://soha.vn/robot-bao-cheetah-co-the-hoc-chay-de-vuot-qua-gioi-han-toc-do-cua-ban-than-20220324105520217.htm
You are reading the article
Cheetah robot can learn to run to overcome its own speed limit

at
Blogtuan.info
– Source:
Soha.vn
– Read the original article
here