24 March 2022 19:00 (GMT+7)
Not only for adults, many families with young children infected with SARS-CoV-2 are very worried that their children will be exposed to it later in life, which is also known as post-COVID-19. In fact, many parents complain that their children are disturbed by lessons, remember and forget to study and do activities.
Loan Baby Minh (9 years old, in Nam Tu Liem, Hanoi) has been infected with COVID-19 since late February 2022, has recovered for almost a month now. After the child recovers from the disease, the mother provides adequate nutrition, and often encourages him psychologically, so that Loan's health is relatively stable.
The only thing that worries the mother is that her daughter looks forgetful and doesn't concentrate on her studies. He said, one day, although he prepared the book according to schedule, when he went to study online, Little Loan went to look for him without remembering that he had prepared beforehand.
Many children neglect their studies after being infected with COVID-19, worrying parents. Illustration.
"One day, I was doing the homework the teacher gave me, but in the afternoon, when I went to the supermarket with my mother, I said that I should hurry home and keep doing my homework. When I told him I did, that's when I remembered. I'm very worried, I don't know if it's a sign of post-COVID-19 or not, I'm still monitoring him, haven't let him go to the doctor," said Loan's mother.
Doctor Le Van Dan, Post-Covid-19 Clinic, Duc Giang General Hospital (Hanoi) said although the clinic does not have specific statistics, it is recorded that very few children come to the clinic, only a few days before they can see the doctor, a child little come.
Regarding the condition of children remembering, forgetting, and being distracted from learning after contracting COVID-19, Dr Dan said that parents need not be too confused and worried. "Children after being infected with COVID-19 mostly have no special problems, children do not experience memory loss or decreased IQ, very few children lose concentration. The important thing is that parents supervise children's activities, if after the children are healthy and have normal activities, there is nothing to worry about," said dr.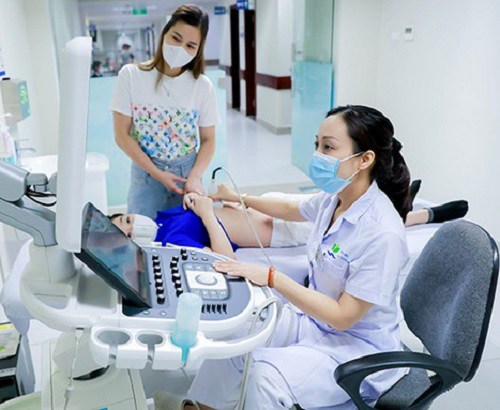 Parents need not be overly concerned, nor should they be subjective about post-COVID-19 issues in young children.
BS CCII. Lam Hieu Minh – Department of Medical Examination Psychology, Ho Chi Minh City University of Medicine and Pharmacy Hospital, said that recently, the unit has received many cases of students who come to the clinic because they often forget after receiving treatment.
According to Dr Hieu Minh, forgetting is also a post-COVID-19 symptom related to mental health sequelae. It is one of the five sequelae of post-COVID-19 including mental, respiratory, dermatological, neurological, and cardiovascular health. However, to determine whether forgetting is post-COVID-19 or not, doctors must rule out amnesia from other causes.
Therefore, forgetfulness is classified as a post-COVID-19 symptom only when it appears within 3 months of being infected. If after 3 months from being infected with COVID-19 you show symptoms of forgetting, it does not count as post-COVID-19. In addition, the forgetting symptom must also last more than 2 months, but forgetting for several days will not count.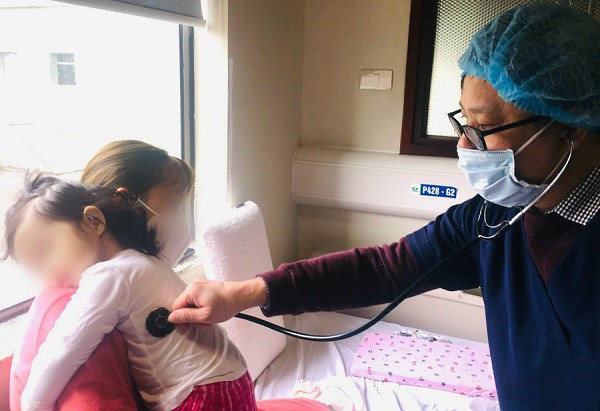 A girl with sequelae after contracting COVID-19 is hospitalized for treatment at the National Children's Hospital.
Also related to post-COVID-19 problems in young children, Assoc. Prof. Dr. Tran Minh Dien – Director of National Children's Hospital said that post-COVID-19 in both adults and children is still a new issue and more needs to be done. research. Therefore, there may be many changes in symptoms, monitoring methods, and treatment regimens in the near future.
Especially for children, after COVID-19 can appear multisystem inflammatory syndrome, damage to the heart, lungs, kidneys, blood vessels… So when conditions arise such as red skin, difficulty breathing, fatigue If tired, you must bring the child You see a doctor to see if he has multisystem inflammatory syndrome.
You are reading the article
Children who forget after F0 are post-COVID-19? Doctor explains what every mother needs to know
at Blogtuan.info – Source: Eva.vn – Read the original article here