Tech
Genius without a degree, expelled for gambling, crazy and weird enough to fall in love with a pigeon
Tesla is known as the great inventor of the 20th century when it gave birth to more than 300 inventions of which the most special and included the invention of alternating current. However, Tesla's life was quite rough when in his time humanity could not fully understand Tesla's ideas, so they gave him the nickname mad scientist.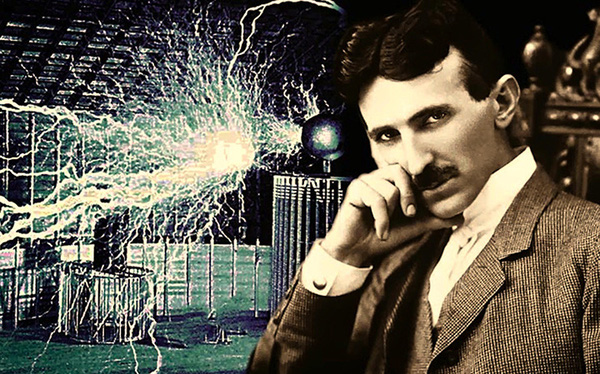 Genius without degree
Tesla was born on July 10, 1856 and died on January 7, 1943. Tesla's father is an Eastern Orthodox priest and his mother is an inventor who specializes in researching and creating household items for the family. From a young age, Tesla and his mother tinkered with inventions. That's why he wished that one day he would become a great inventor.
When he went to university Tesla liked to study physics and mathematics, but gradually he turned his attention to electricity. He attended a technical school in 1873 then the Polytechnic Institute of Science and Technology in Austria. However, some information said that during this time, Tesla was so passionate about gambling that he was expelled from school and did not have any degrees after that.
However, he must have re-energized himself and continued to develop a passion for electricity. With his inherent talent, he was accepted to work at a telephone company in Budapest, Hungary in 1881. During this time he successfully built an electric induction motor. However, because no investor in Europe was interested in this new product, he decided to come to America in 1884 to work for Thomas Edison in New York City.
20th century inventor
While working for Thomas Edison, Nikola Tesla produced many valuable inventions. One of his oldest and most famous inventions is alternating current (AC). But this idea is in conflict with Edison's invention of direct current (DC). Some information suggests that in order to discredit Tesla, Edison used many tricks to make people afraid of the dangers of alternating current. In response and demonstration of his invention, at the Chicago show of 1893 Tesla used alternating current to light more than 90,000 light bulbs at the same time. Immediately this event caused a great uproar.
Then at an 1898 show in Madison Square Garden, Tesla wowed the public with a radio-controlled boat. The crowd was very surprised. But because they could not find a reasonable explanation for this phenomenon, they thought it was just hypnotic magic. Some even suggested that the boat was able to move thanks to a trained monkey hidden inside.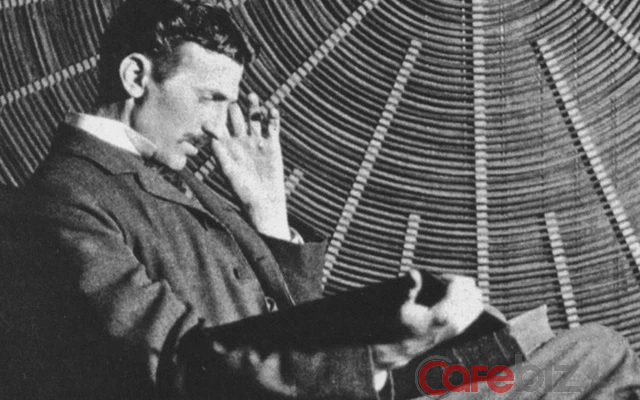 This Tesla invention is an extension of the future robot era. His invention was so far out of its time that it was rejected. The fact that he was also initially denied a patent for the idea was so unbelievable.
Also from the invention of radio waves in 1926, he predicted that when people can master wireless technology, the whole earth will become an inseparable whole. Where we can instantly connect with each other and be able to see each other's faces and hear each other's voices. There is a device with minimal volume with such a function, so we can easily put it in our pocket. It is similar to the smartphones we use today. Nikola Tesla's inventions are considered to be 300 years ahead of his time. Tesla is always looking to the future and that is why people call him the inventor of the twentieth century.
Crazy and different
Tesla admirers claim that he possesses a formidable superpower: Eidedic Memory. It is the ability to visualize images with high accuracy in a short period of time.
However, for those who are jealous and envious, Tesla is a person whose mind is different from ordinary people. Frankly, they considered him a madman because he was always separate from the crowd from an early age. He often withdraws to feel life. For him, every street, every corner of the house becomes familiar and dear places.
Tesla is also considered to be different at work. It is said that he used to work 84 hours without sleep and his sleep was often restless and interrupted. Some even think that Tesla gave birth to inventions right in his sleep. In addition, Tesla's lifestyle at the time was also considered crazy, although today it is considered normal and healthy. He used to do his best to walk from cold to 10km every day every night, before going to bed, he often massaged his toes because he believed it would stimulate brain cells.
In particular, Tesla suffered from OCD. A psychological disorder of a chronic nature. Common signs of the disease are obsessive worries without good reason and having to perform compulsive behaviors to relieve stress.
This is a form of a group of diseases directly related to stress. In old age, this self-reflection becomes more serious. He hates women's earrings, and increasingly hates touching human hair, claiming he has made contact with aliens. And especially the lover expressed his love to a dove.
https://cafebiz.vn/nhung-bi-an-ve-cuoc-doi-nikola-tesla-thien-tai-khong-bang-cap-bi-duoi-hoc-vi-dam-me-co-bac- dien-ro-va-di-biet-den-muc-yeu-mot-con-chim-bo-cau-20220324095847483.chn
https://cafebiz.vn/nhung-bi-an-ve-cuoc-doi-nikola-tesla-thien-tai-khong-bang-cap-bi-duoi-hoc-vi-dam-me-co-bac- dien-ro-va-di-biet-den-muc-yeu-mot-con-chim-bo-cau-20220324095847483.chn
You are reading the article
Genius without a degree, expelled for gambling, crazy and weird enough to fall in love with a pigeon

at
Blogtuan.info
– Source:
genk.vn
– Read the original article
here