Giải trí
MC VTV millionaire fiance dumbfounded golf fee, 6 billion car money!
WATCH VIDEO: BTV's Ha My shared that he was insulted when he had the body of a "dinosaur".
After the case of singer Hien Ho revealing a photo with his "addicted brother" on a golf course, many artists and businessmen discussed golf with mixed opinions. In particular, CEO Hung Dinh – the fiancé who had a romantic proposal to VTV MC Ha My on the plane also mentioned this issue.
He also made a list of expenses that surprised many. The male CEO revealed: "There's a lot of need to lean on the golf course to get down to singles, a 1 year plan from 2018 that hasn't been completed in 4 years. Please see the check-in fee to the golf course."
MC Ha My's multi-millionaire fiancee also mentioned playing golf.
Thus, a millionaire price list has basic items such as rental fees, car rental fees, golf caddies (golf staff) rental, on-court costumes, and food. The total cost is estimated at 88 million/month, 1 year "consuming" more than 1 billion.
The male CEO also highlighted strong initial investments such as: 23 million for golf courses, nearly 6 billion for golf carts. Only clothes, shoes and accessories "burn" about 80 million. Many people, upon seeing this cost table, were astonished by the giant's generosity.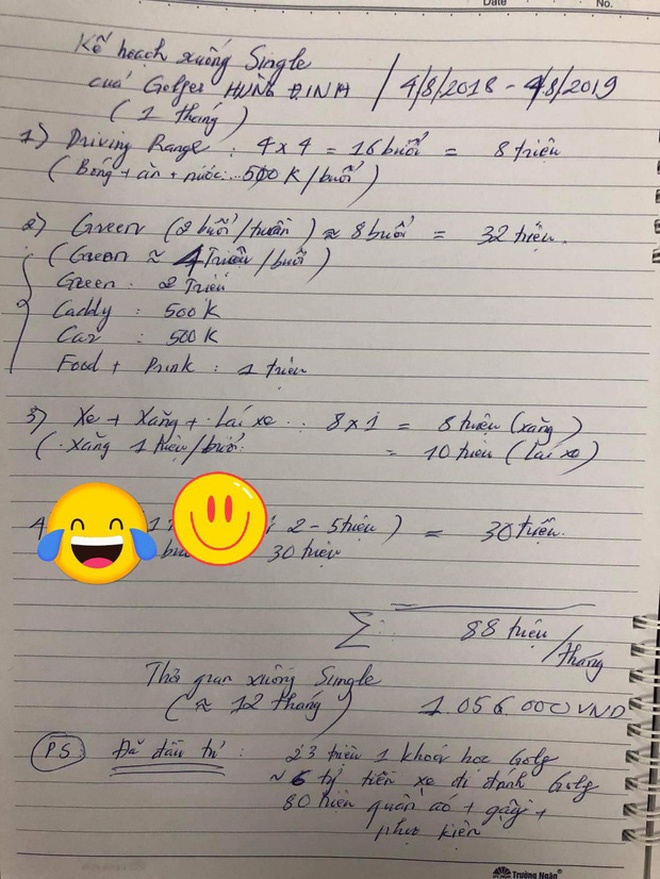 Male CEO-only fee table.
According to Hung Dinh's part, he has been working on this plan from August 2018 to August 2019, but so far it has not been completed. However, such an expensive plan also caused a lot of discussion and comments on social networks about the sport of "the rich".
Hung Dinh is a very famous CEO in the information technology village. His name is Dinh Viet Hung, also known as Hung Dinh, born in 1980, graduated from Foreign Trade University in 2003. Hung Dinh once made a rare event, which was considered an "unusual thing" in Vietnam. He is a Vietnamese startup that has acquired a foreign company after 10 years as a competitor.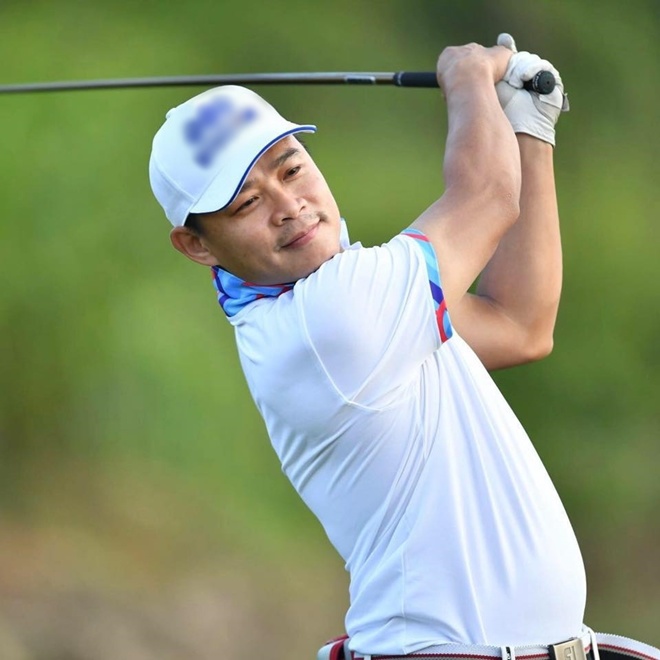 Indeed, this is a sport that only the rich can play.
After founding his company, Hung Dinh quickly led it to become one of the world's leading companies in web and e-commerce application design and development. His name is very well known, especially in America and Israel. He was the only person who wrote software in Hebrew for the Jewish community. With his many contributions, Hung Dinh has "listed" Vietnam on the world technology map.
Permanent VTV24 editor Ha My is a female MC who is familiar with economic and financial news. His full name is Pham Ngoc Ha My, born in 1996, once caused a fever when he became "a schoolboy who gave flowers to US President Donald Trump" when he came to Vietnam to attend APEC 2017. In 2018, Ha My participated in the contest Miss Vietnam reached the top 15 finalists. The beauty graduated from the Diplomatic Academy and also won the Miss Journalism award.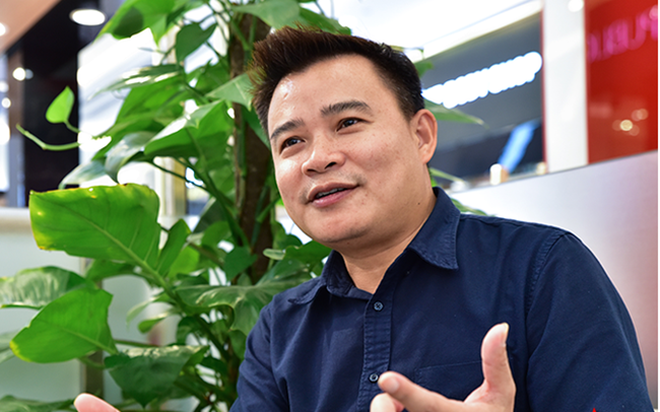 This is one of Vietnam's good "tech millionaires".
In June 2021, Ha My announced to "close the deal" with CEO Hung Dinh after receiving a highly elaborate and romantically prepared marriage proposal from a technology millionaire on board.
Sharing about his fiancé, in an interview with us, MC Ha My wasn't afraid to compliment: "He's a great person! He's a good listener, always understanding and always understands the reasons why I make decisions. Also since you're an adult, he's very mature, so we usually don't have much trouble communicating with each other.
We understand each other very well, our lifestyle and goals are similar. We are like copies of each other, every mistake is he is better (Laughter)! I couldn't find myself more perfect than this."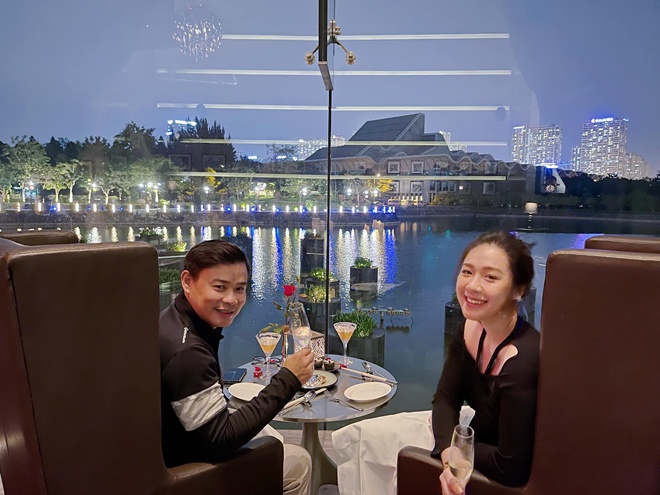 MC Ha My and her fiancé have been together for 3 years.
Sharing about his married life, Ha My revealed: "We didn't have a pre-wedding convention because we understood each other's character and have always acted that way since we met. We were honest with each other from the start, sharing all our views on life. There's only one thing I've realized for women that they shouldn't be grumpy, behavior determines all the happiness in their marriage.
As for men, I think it is okay to be honest with each other, if there is no love, then it is because of love. If you have feelings for someone else, tell the truth to each other. Be like two best friends. Even if we can't go together in the future, we can still be friends. That's what I needed, I think other girls will have a different view."
You are reading the article
MC VTV millionaire fiance dumbfounded golf fee, 6 billion car money!
at Blogtuan.info – Source: Eva.vn – Read the original article here