Kinh doanh
Mr. Dung's trillion-dollar property "lime kiln" was handed over to Mrs. Nguyen Phuong Hang
Ms. Nguyen Phuong Hang is known as Huynh Uy Dung's wife. After replacing her husband to manage Dai Nam company, Phuong Hang is famous for being entangled in controversy.
Thousand billions of assets
Mr. Dung known as Dung "lime kiln" is one of the richest people in Vietnam. In a recent livestream, Ms Nguyen Phuong Hang said that her and her husband's assets "diamonds and red books" are usually calculated in kilograms, not to mention the "supercars" of up to 40-50 billion VND/unit.
Before going back to be a wife Mr. Dung "lime kiln"Ms. Hang is the wife of Mr. Tran Van Thin. The two registered their marriage in October 2006 and have a daughter together. On January 10, 2008, Mr. Thin and Mrs. Hang agreed to divorce, and Mrs. Hang directly raised their children together.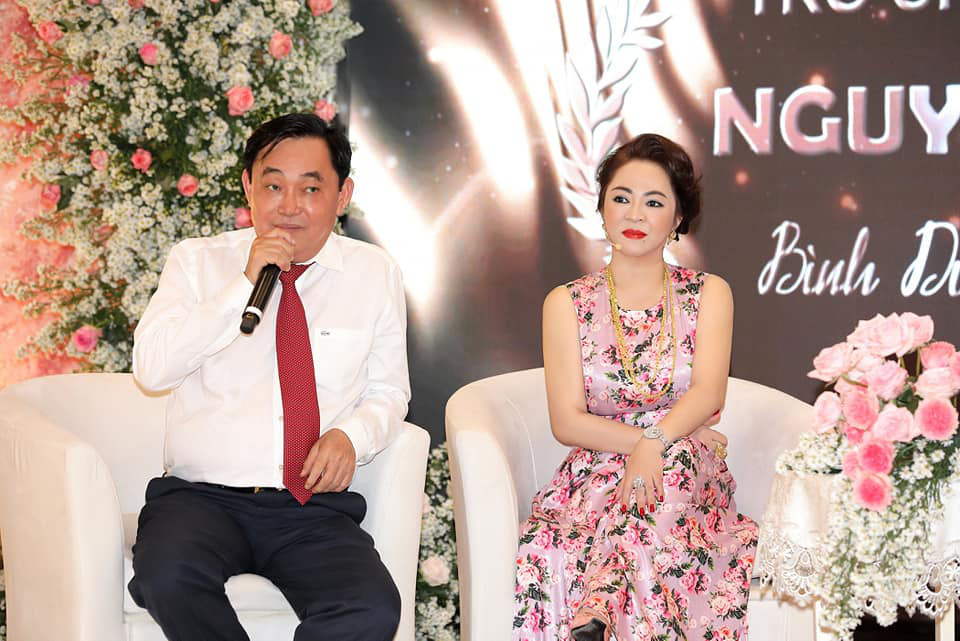 Mr. Dung "lime kiln" and Mrs. Nguyen Phuong Hang
On June 8, 2010, Ms. Hang held a wedding with the giant Dung "lime kiln". In 2012, Mrs. Hang gave birth to Mr. Dung "lime kiln" a son named Huynh Hang Huu. Besides Hang Huu, Mrs. Hang has 3 other children.
According to auditing companies, Mr. Dung's assets could reach tens of trillions of dong if equitized. However, many times sharing in the press, this giant does not care too much about money because he determined that money is just an external object.
Dai Nam Company
The fortune of this giant couple is associated with Dai Nam Joint Stock Company, an enterprise where Ms. Hang holds the position of Chief Executive Officer (CEO). According to the National Enterprise Portal, Mr. Dung is the legal representative of Dai Nam JSC.
Dai Nam Joint Stock Company was founded in 1996 by Mr. Dung "Lo Voi". This company is currently registered for 127 business lines, of which the main activity is real estate with many large land banks in Binh Duong (279ha in the industrial park). Song Than 2, nearly 534ha in Song Than 3 industrial park, 450ha Dai Nam tourist area).
Song Than 1 Industrial Park has an area of ​​178ha, completed in 1995 with a total investment of 245 billion. And Song Than 2 Industrial Park has an area of ​​313ha, total investment capital of 423 billion VND, reaching occupancy rate up to 96.5%; Song Than 3 industrial park covers an area of ​​534ha, total investment capital is 936 billion, occupancy rate is 67%. Dai Nam is managing and operating two industrial zones Song Than 2 and 3.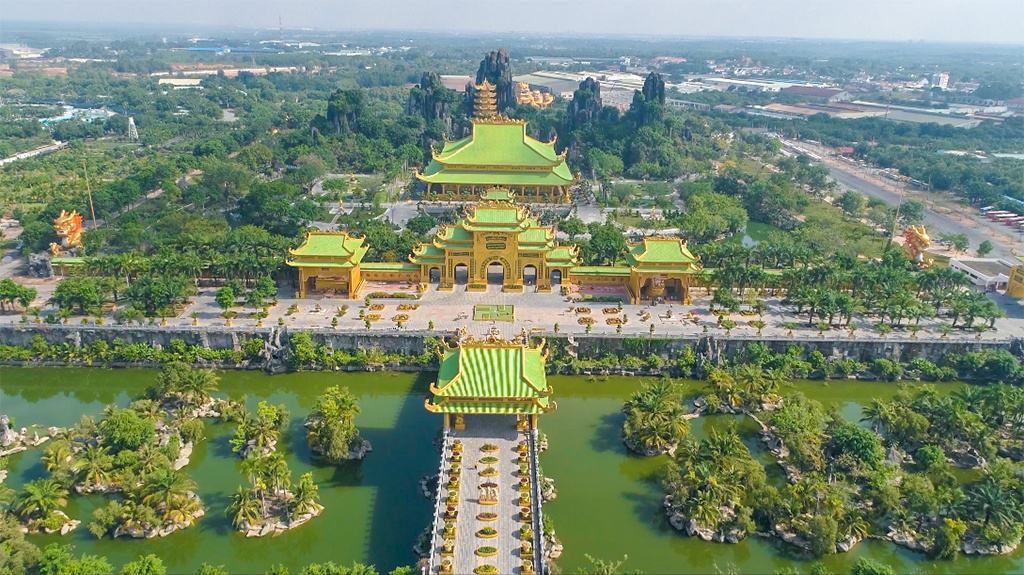 Dai Nam Binh Duong tourist area
In addition, Dai Nam is also the investor of a series of projects in Binh Duong: Di An District Administrative Center Urban Area (66ha), Song Than 2 Residential Area (4.3ha), Song Than Resettlement Area 2, Song Than commercial and service urban area (6.4ha), Tan An 2 residential area, Dai Nam residential area,…
The new Dai Nam tourist area is the work named after Mr. Dung "lime kiln" which is well known by many people. The project was built in Hiep An ward, Thu Dau Mot city with a total area of ​​more than 700 hectares, with an investment scale of 6,000 billion VND. Construction began in 1999, and was officially opened in 2008.
This project includes many entertainment services, such as Dai Nam Racecourse, zoo, temple, artificial sea, farm. In particular, the "5 in 1" complex racetrack, which can organize both horse racing, dog racing, large displacement motorcycle racing and F1 racing. It is known that Dai Nam Racecourse is the idea of ​​​​building from Mr. Dung's wife, Ms. Nguyen Phuong Hang with a total investment of more than 2,000 billion VND on an area of ​​more than 60 hectares.
In addition to Dai Nam Company, Mr. and Mrs. Huynh Uy Dung and Mrs. Nguyen Phuong Hang are related to many other businesses in Binh Duong such as Dai Nam Than Tien Tourism Company Limited, Consulting and Limited Liability Company. Dai Nam Construction, Tan Khai One Member Limited Liability Company, Hoang Gia Tan Dinh Limited Liability Company.
In May 2020, Mr. Huynh Uy Dung suddenly announced that he would stop the business and transfer the executive role to his wife, Nguyen Phuong Hang, to focus on charity work by selling the properties he had built. over the past 40 years to help people.
During the outbreak Covid-19 Recently, Dai Nam also attracted a lot of attention when donating oxygen to the front lines against the epidemic, and at the same time spent thousands of billions on investing in building a glove factory to serve the increasing demand in the context of complicated epidemic developments. .
Duy Anh
You are reading the article
Mr. Dung's trillion-dollar property "lime kiln" was handed over to Mrs. Nguyen Phuong Hang

at
Blogtuan.info
– Source:
vietnamnet.vn
– Read the original article
here