Former weather MC Dan Le and actress Thuy An excited Vietnamese movie-loving audiences with their special screen charms. Closed Are you a man? and Judge, Dan Le and the 1989-born beauty all share the same "screen lover". Even Dan Le himself happily shared: "Two sisters with a strict fate. "Reincarnation" and then meet again… still together… 1 man.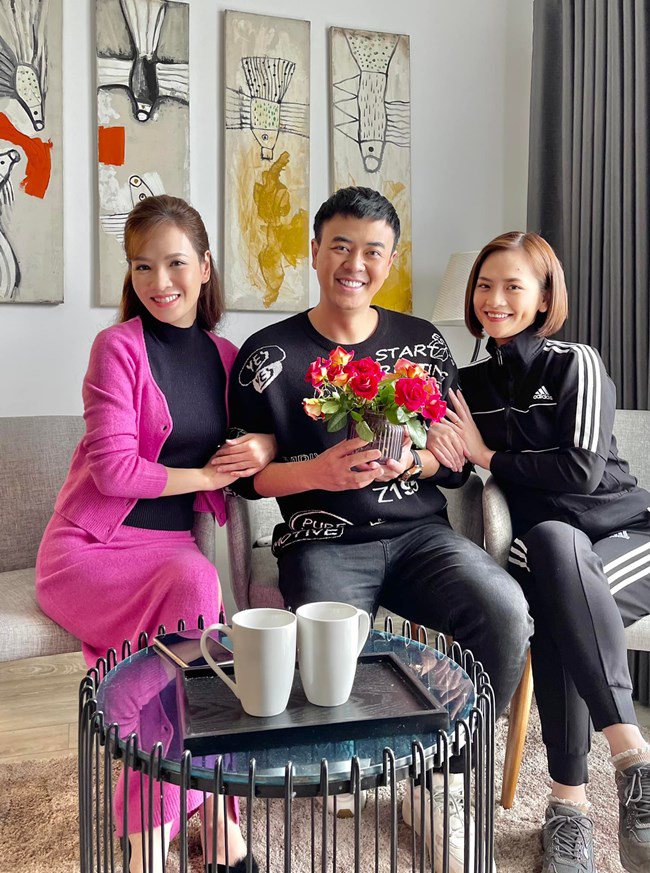 Are you a man?
In the movie Are you a man?Dung (Thuy An) and Duy Anh (Tuan Tu) are a married couple who have been together since college.
However, in recent episodes, Duy Anh suddenly meets his former lover Mai Ngoc (Dan Le) – the president of the parents' association in his son's class. Heaven pushed, Ngoc moved into the right apartment building where the Duy Anh family lived, so problems also arose.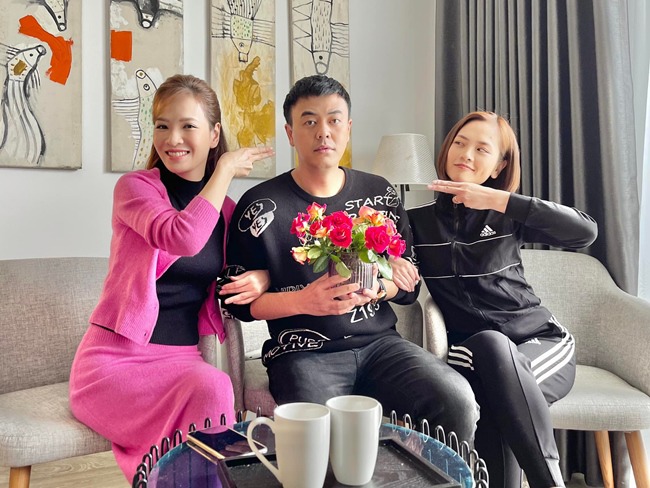 Duy Anh was afraid of his wife's jealousy, so he hid the fact that he would see his old lover again, but everything still sounded in Dung's ears. In the Are you a man? episode 19, Dung captured the scene of Duy Anh drilling a wall to help Ngoc.
At home, Dung began to question her husband about their previous relationship. Duy Anh admits Mai Ngoc is his ex-girlfriend, but that happened 18 years ago. Dung asked if he was Mai Ngoc's successor, Duy Anh replied that Dung was next.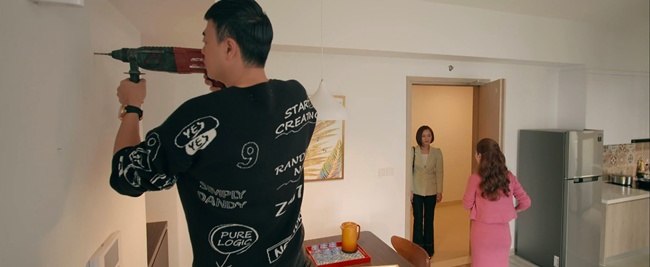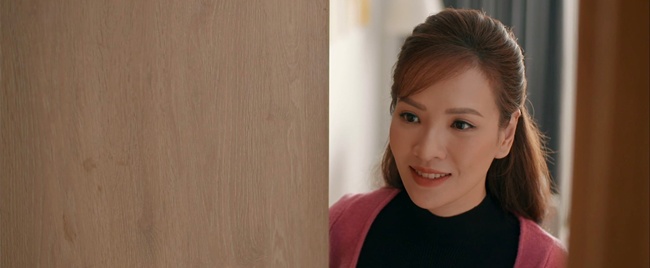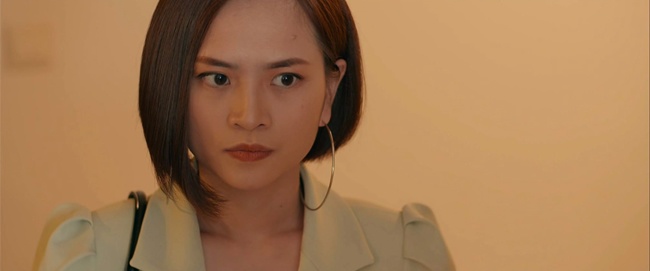 When Dung was angry that Duy Anh dared to secretly have sex with his ex-girlfriend, Duy Anh immediately replied that it was Dung who told him to have sex with Mai Ngoc. However, at that time, Dung did not know that the chairman of the parents' group in the boys' class was her husband's ex-girlfriend. As a result, Dung forced Duy Anh to pack his things and leave the house.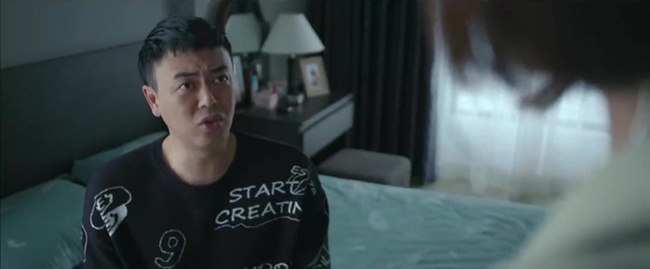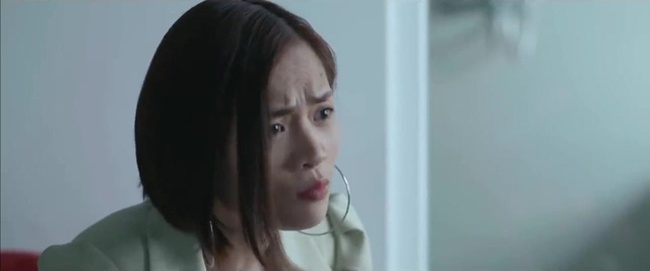 Judge
In the movie Judge, Dan Le plays Diem My, the wife of Phan Hai (Viet Anh). She impressed the audience with her beauty, education and gentle understanding. However, Diem My beauty still couldn't keep Phan Hai, this extravagant man ended up with this woman and spent the night with another woman.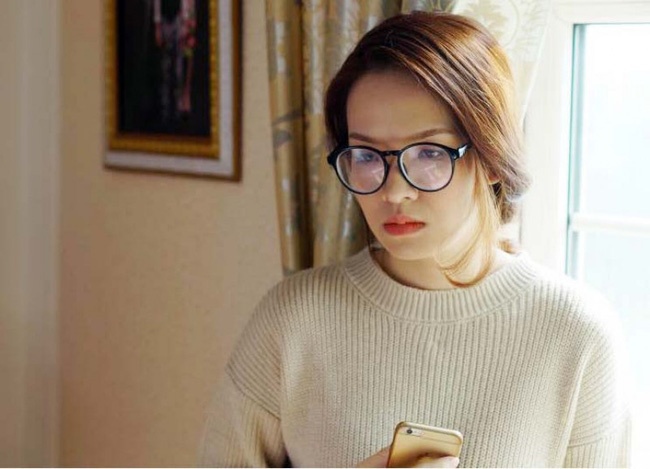 When audiences are outraged that Diem My has forever refused to divorce her evil husband, Dan Le has a reassuring hand that many viewers sympathize with:
A woman who lives next to a husband who no longer loves her for 6, 7 years, does she still have feelings for that man? His anger suddenly flared and then quickly extinguished. Not jealous in love but angry with himself, at a life that is so dead he suffers.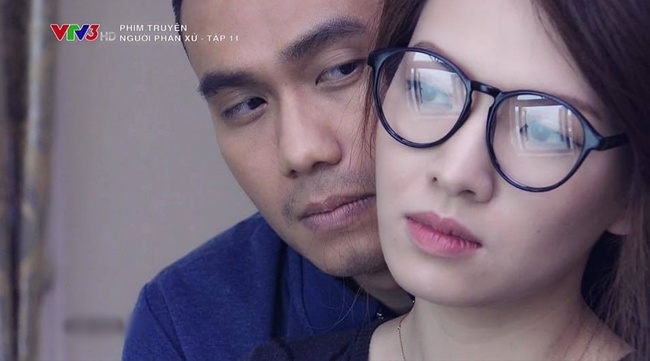 "Life is Phan Thi, death is Phan Thi ghost", he understood, an ordinary person entering a family like Phan Thi would receive a life sentence. Even Phan Hai, why would a wasteful and murderous person like him not leave his wife but just a lover? Because they live in the "Judge" house, even their feelings have no right to decide and are forced to be content with others".
Meanwhile, Thuy An is Phan Hai's new lover after Van Diep (Thanh Bi) ran away for fear of revenge by Phan Hai. Huong Pho Thuy An has a prickly appearance and personality. When Huong Pho approached Phan Hai, he couldn't resist the charm of a stylish, stubborn, and careless girl. At first, the audience hated Huong Pho, but when she was raped by "iron face" Hoang (Duy Hung), many viewers felt sorry for her.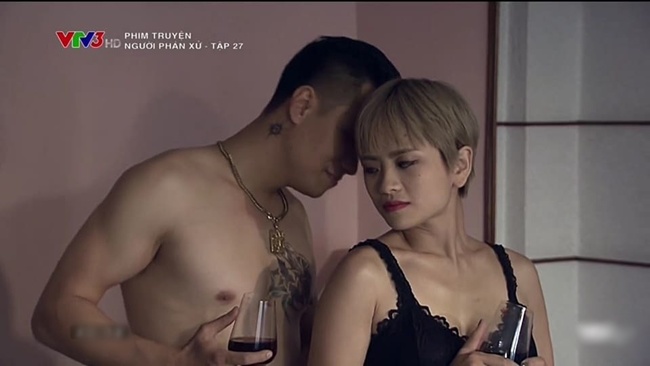 Sharing about this sensitive film scene, Thuy An said:Although the scene of Hoang "Iron Face" raping Huong "Pho" when the film was broadcast was short, in reality, we had to shoot continuously for more than 4 hours. The two had to throw each other so that their bodies suffered a lot of bruises. However, most of it was cut as it aired."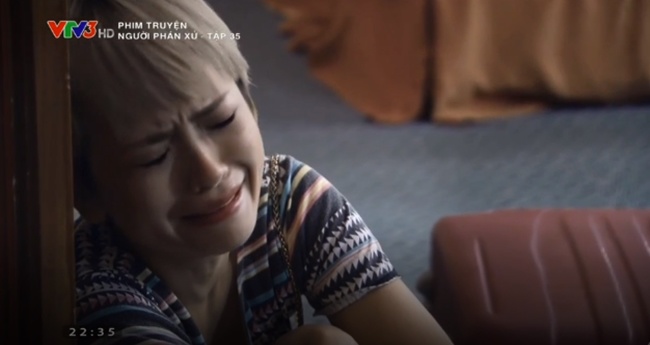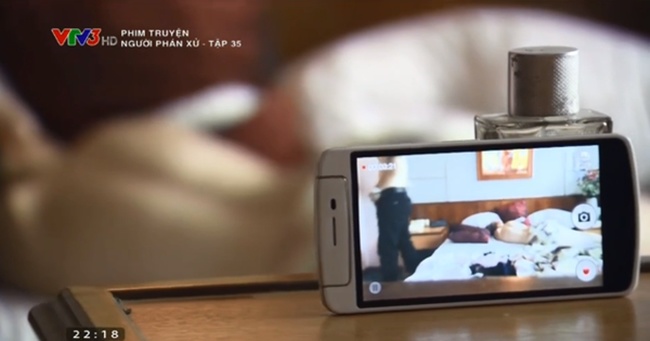 Thuy An also revealed that her family and Duy Hung are very close, so her husband knew about this rape scene even before the film was shown. He happily added: "I remember, on the day of shooting the scene above, my husband texted me and Duy Hung "threatened" saying: "You two will die with me when you come home." However, me and my co-star knew that. It was just a joke , so it was fun, not stressful. Even after finishing filming and returning to Hanoi, my husband and Duy Hung went out for beer. I had to text and call them both. goodbye."
Thanks to great success Judge but not only Thuy An, Dan Le also many other beautiful women who appear in the film who are loved by the audience. After the drama ended, netizens still routinely followed the artistic activities of the actors who participated in the next film. The time when information about Thuy An and Dan Le appeared in Are you a man? revealed, has received a lot of support from audiences who love Vietnamese films.
You are reading the article
Often with 1 man-Star
at Blogtuan.info – Source: Eva.vn – Read the original article here