Thế Giới
President Putin ordered to "make it difficult" for the West
(Dan Tri) – With countries considered "unfriendly", Russia will not accept payment for the sale of natural gas in any foreign currency, but will switch to payment in rubles.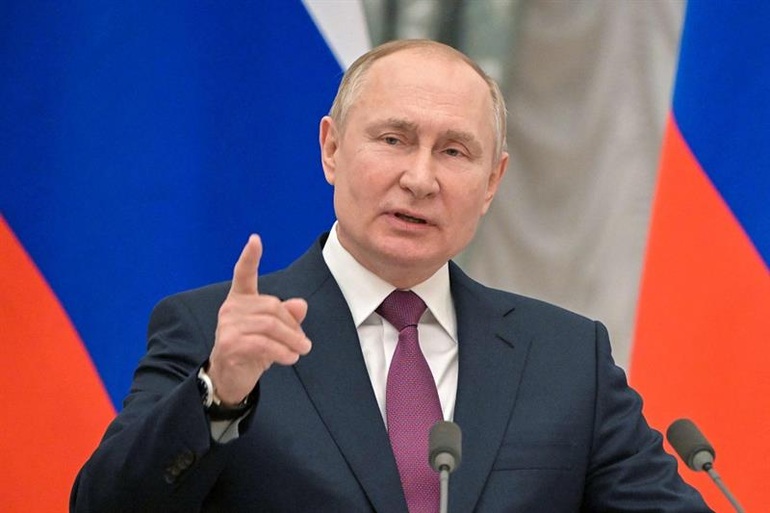 Sputnik Reportedly, at a meeting with members of the government on March 23, Russian President Vladimir Putin said that in the past weeks, some Western countries have made illegal decisions on the so-called "closed state". asset band" of Russia and this has drawn a line on how trustworthy their currencies are. The Kremlin owner emphasized, in that condition, it makes no sense for Russia to supply gas and other goods to the US and the European Union (EU) in dollars, euros or some other currency.
"I have decided to take measures in the shortest possible time to convert the gas payments that we supply to unfriendly countries into rubles," Putin said.
The decision, he said, means Russia will remove all currencies that could harm it in such payments. He believes that changes in gas contracts with unfriendly countries and territories will only affect payment currencies that are forced to convert to rubles.
The Russian leader gave the Russian government and central bank a week to come up with a plan to pay for gas in rubles, while the state oil company Gazprom was ordered to include this change in contracts. copper. On the other hand, he stressed, Russia will continue to supply gas to other countries according to the volume and price specified in the signed contracts.
Analysts say the move is part of Russia's attempt to pressure the West to respond to sanctions.
Earlier, Russia published a list of countries and territories that Moscow considers "unfriendly" due to imposing or participating in sanctions against Russia after Moscow launched the campaign. military especially in Ukraine. This list includes the US, Canada, EU countries, UK, Ukraine, Montenegro, Switzerland, Albania, Andorra, Iceland, Liechtenstein, Monaco, Norway, San Marino, North Macedonia, Japan, Korea, Australia, Micronesia, New Zealand, Singapore and Taiwan.
Russia has been subject to a series of sanctions since it launched a military operation in Ukraine on February 24. The Kremlin recently admitted that Russia is experiencing an economic "shock" due to "unprecedented" Western sanctions. "Our economy is suffering an economic shock and there are negative consequences. We will find ways to mitigate that impact. This is unprecedented, there has never been an economic war. any such thing is aimed at Russia," Kremlin spokesman Dmitry Peskov said on March 10.
Russia's decision to accept payments only in rubles for "unfriendly" countries and territories is said to mainly affect Europe, which is heavily dependent on energy supplies from Russia. The EU has vowed to reduce its dependence on Russian gas, but also admits this cannot happen overnight.
You are reading the article
President Putin ordered to "make it difficult" for the West

at
Blogtuan.info
– Source:
dantri.com.vn
– Read the original article
here