Ciné
Life Style
Will Morbius open up the multiverse with Spider-Man and the villains?
However, through the trailers, fans have not been able to determine which cinematic universe the movie really belongs to when there are both villains in Spider-Man and mentions of the events of Venom (2018). . Will the film see the combination of both SSU and the Marvel Cinematic Universe (MCU) after the blockbuster "Spider-Man: No Way Home"?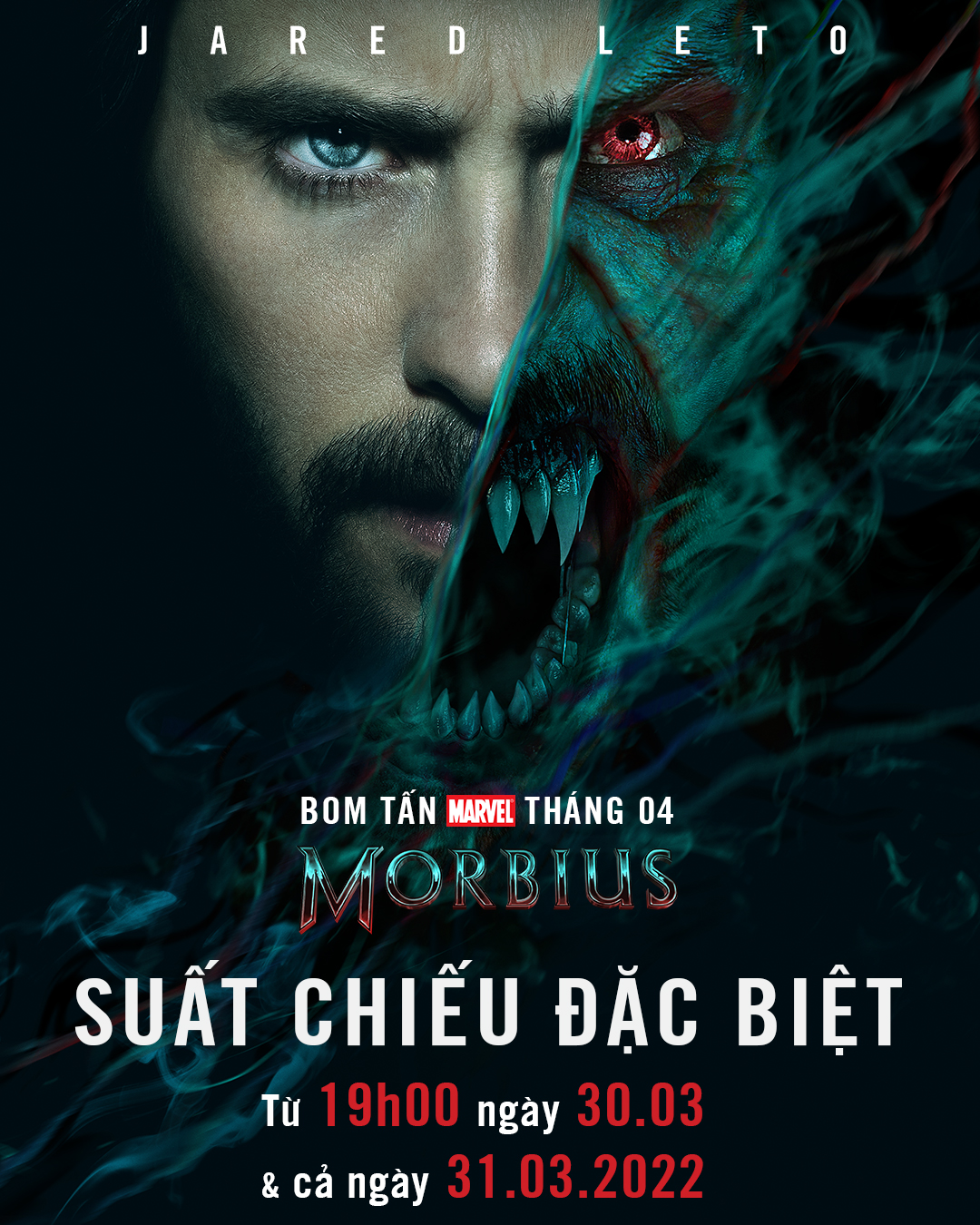 Morbius and Spider-Man's Relationship
Before becoming his own character with compelling storylines, Morbius was once one of Spider-Man's most famous villains. First appearing in "The Amazing Spider-Man #101" (1971), Michael Morbius was originally a child with a rare blood disease that caused his appearance to become ugly and in poor health. Despite this, he still possessed genius intellect and became a gifted biologist having won a Nobel Prize specializing in human and animal biology with a medical degree in hematology.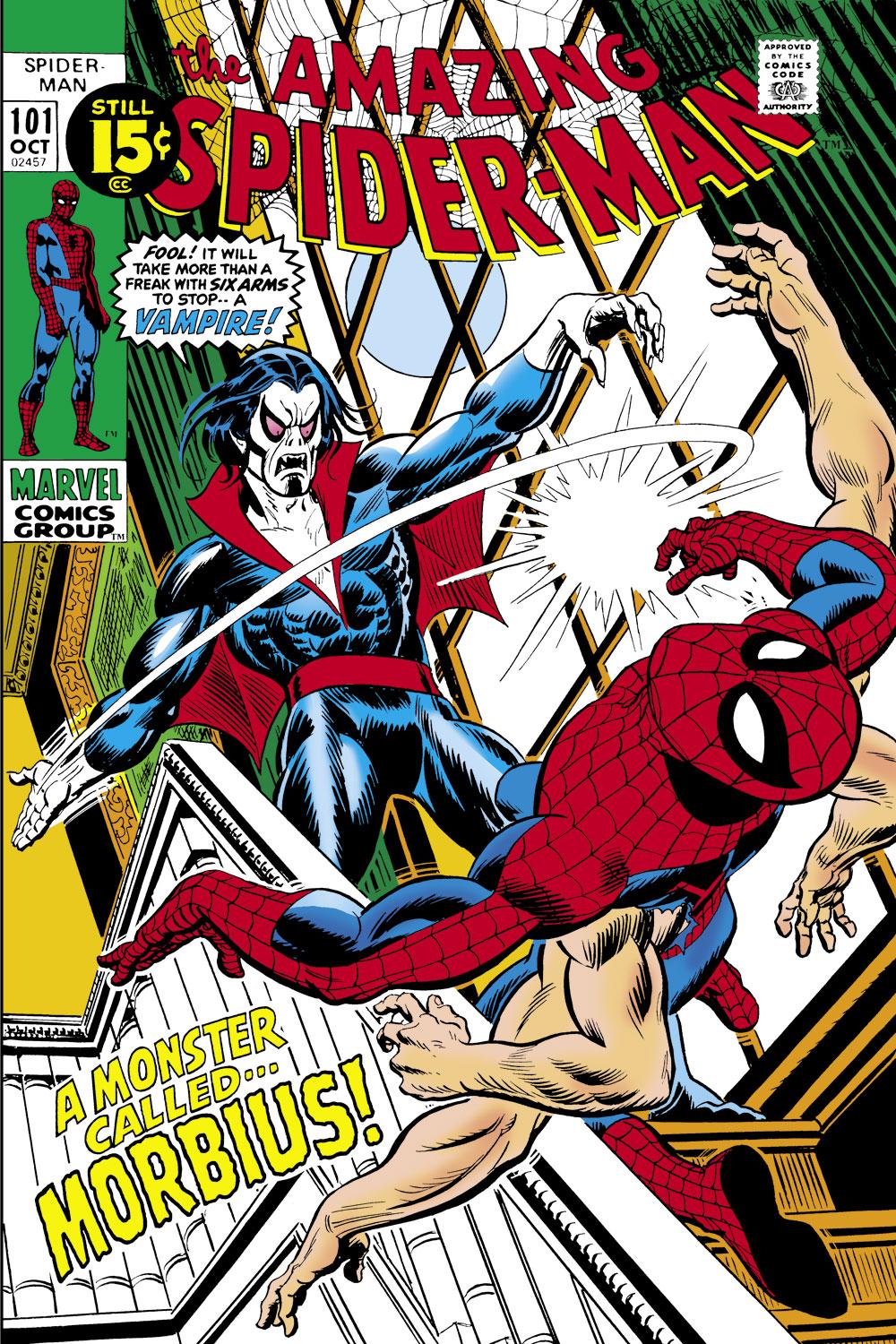 Morbius has a years-long feud with Spider-Man
To cure his blood disease, Morbius used a mixture of bat DNA and an electric shock method that turned him into a vampire-like creature. Morbius now has to drink blood to survive and is quite sensitive to light. He also has super strength, speed, and resilience. Morbius' body also became ghastly with sharp teeth, claws and pale skin. In addition, Morbius can also bite other people and turn them into henchmen. However, the vampires born of Morbius can be cured by an antidote drawn from his own blood.
This is the reason why Morbius and Spider-Man clash. At this time, Spider-Man is suffering from a strange mutation that causes his body to grow more arms. The two met while hiding in the same building. Turns out, it was Morbius' blood that helped Spider-Man cure his disease. Meanwhile, Spider-Man's blood also helps opponents control bloodthirsty. The predestined relationship opens the decades-long battle of both characters.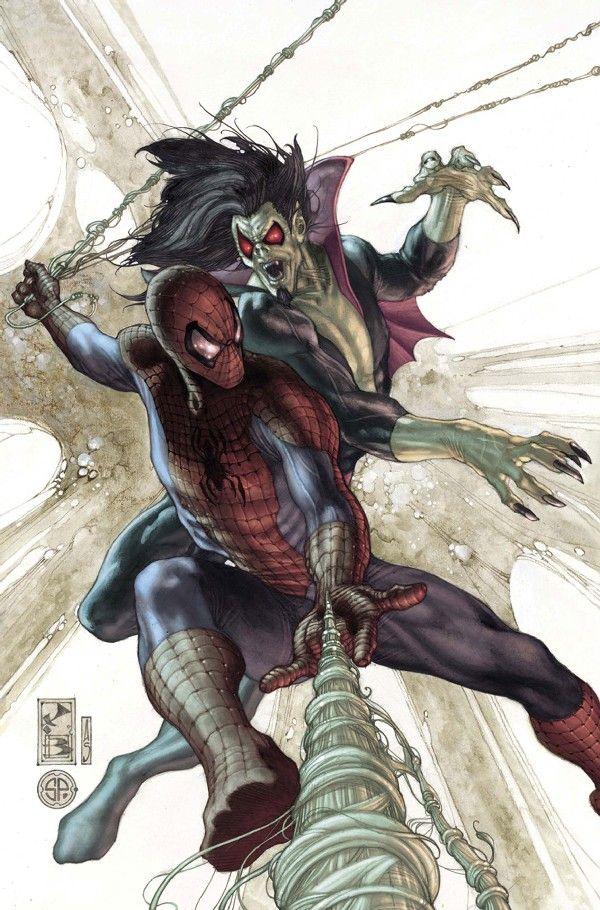 Two superheroes face each other many times in comics
The two continued to face each other in "Marvel Team-Up #3" (1972) when Morbius' fiancée – Martine Bancroft – asked the Fantastic Four to cure her lover's vampire disease. Human Torch and Spider-Man together track down Morbius and have a fierce encounter. In "Peter Parker, The Spectacular Spider-Man #6 (1977)", Morbius was controlled by an Empathoid – a cyborg who wanted to experience emotions through possessing the body of a living being – to control and kill many innocent people. In the end, he and Spider-Man had their first collaboration to defeat the Empathoid.
In "Peter Parker, The Spectacular Spider-Man #38" (1980), Morbius confronted Spider-Man again on the roof of a building and was struck by lightning. The accident turns Morbius back into a human. He only reverted to being a vampire in 1989 before the events of the Midnight Sons series. In "Spider-Man #77" (1997), Spider-Man wanted to find the reason behind Morbius' bloodlust. The two had a confrontation at Empire State University. With the help of Spider-Man, Morbius was able to control his thirst for blood. The two then combine to confront the evil Hunger.
Fans expect the two to have a confrontation on the big screen
What universe is Morbius located in on the big screen?
With Morbius' long-standing relationship with Spider-Man, many fans expect the two to have a confrontation on the big screen. In the trailer, the audience went crazy when witnessing the appearance of Vulture/Adrian Toomes (Michael Keaton) – the villain in "Spider-Man: Homecoming" (2016). This is a character from the MCU. However, those with sharp eyes can easily recognize the image of Spider-Man, but it is the version of Tobey Maguire appearing in the trailer.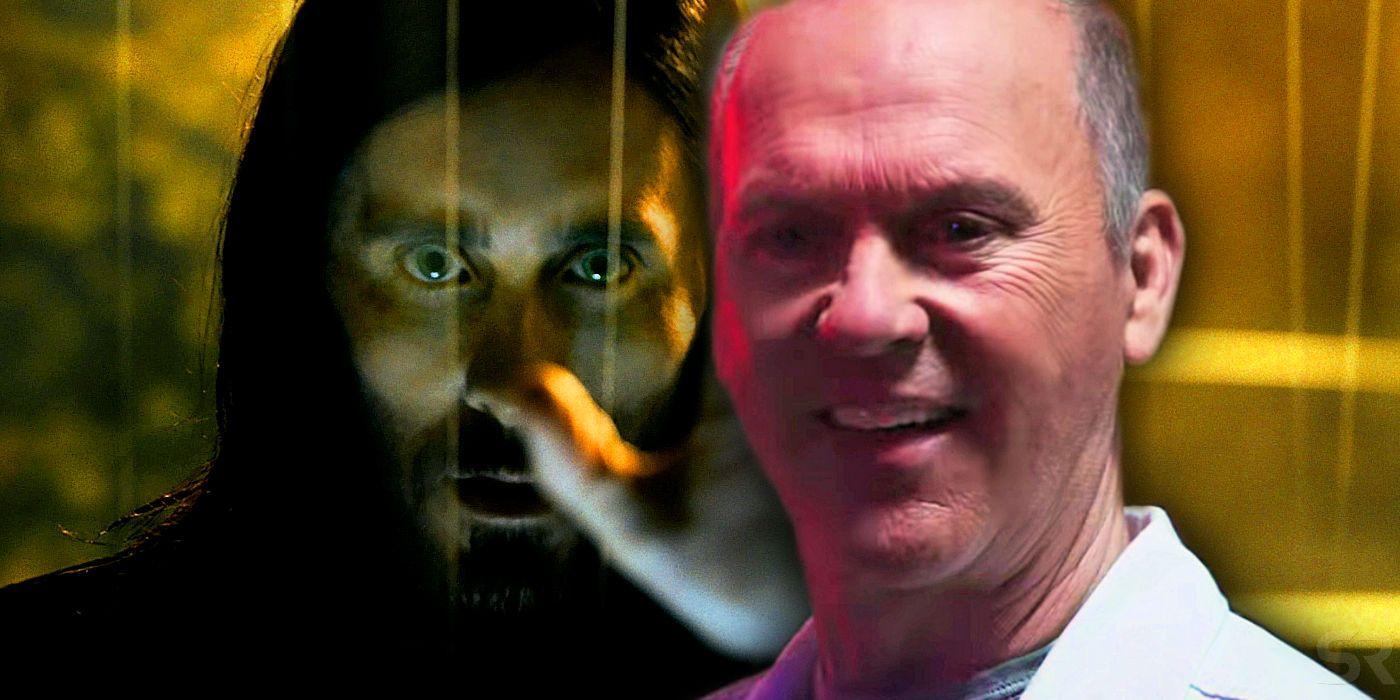 Vulture appeared in the trailer "Morbius" making fans go crazy
Not stopping here, the characters also mentioned "events in San Francisco" alluding to what happened in "Venom" (2018). Even, Morbius (Jared Leto) also claimed: "I am Venom", to tease the opponent. A series of overlapping details made fans have a headache not knowing where Morbius came from. However, these circumstances are not unreasonable. In "Spider-Man: No Way Home", the multiverse has chaos caused by Doctor Strange's spell. Both Venom/Eddie Brock (Tom Hardy) and older versions of Spider-Man have been pulled through the MCU.
The combined event between Sony and Marvel Studios could last for years and affect even Doctor Strange in the Multiverse of Madness. Therefore, Morbius could be one of the characters that was dragged through the MCU due to the above spell and stuck behind. Another case is due to the chaos of the multiverse where the characters are not returned to their own universe. It is highly likely that Morbius will soon have a face-to-face with Spider-Man and Venom in the future.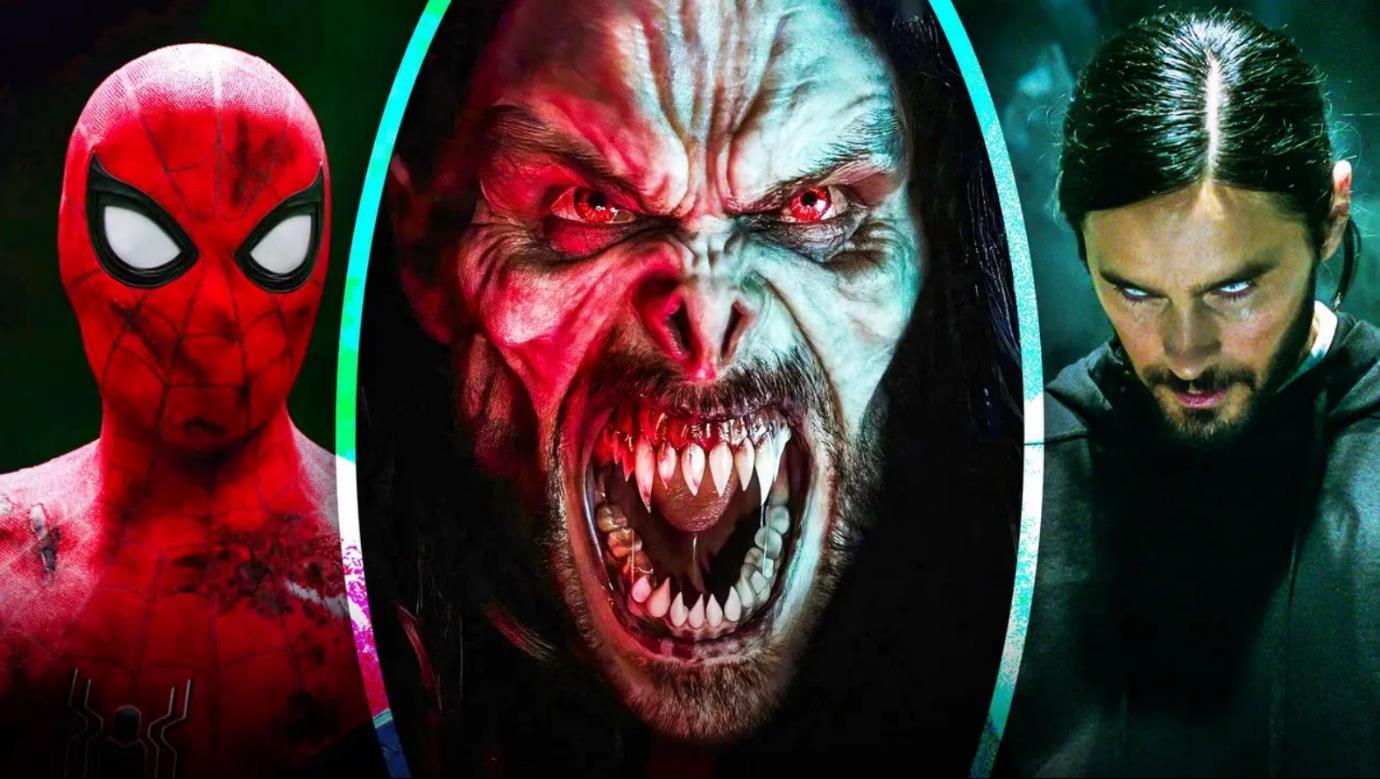 Morbius is highly likely stuck in the MCU after the events of "Spider-Man: No Way Home"
In fact, he has quite a relationship with other Marvel characters such as combining Venom in the Sinister Sixty-Six villain group or becoming Doctor Strange's teammate in the Midnight Sons group. Marvel seems to have a plan to bring this group of supernatural superheroes to the screen as Doctor Strange/Stephen Strange (Benedict Cumberbatch), Moon Knight/Steven Grant (Oscar Isaac), Werewolf by Night (Gael García Bernal) and Blade/Eric Brooks (Mahershala Ali) will soon have her own movie in the near future.
Will Morbius open up the multiverse?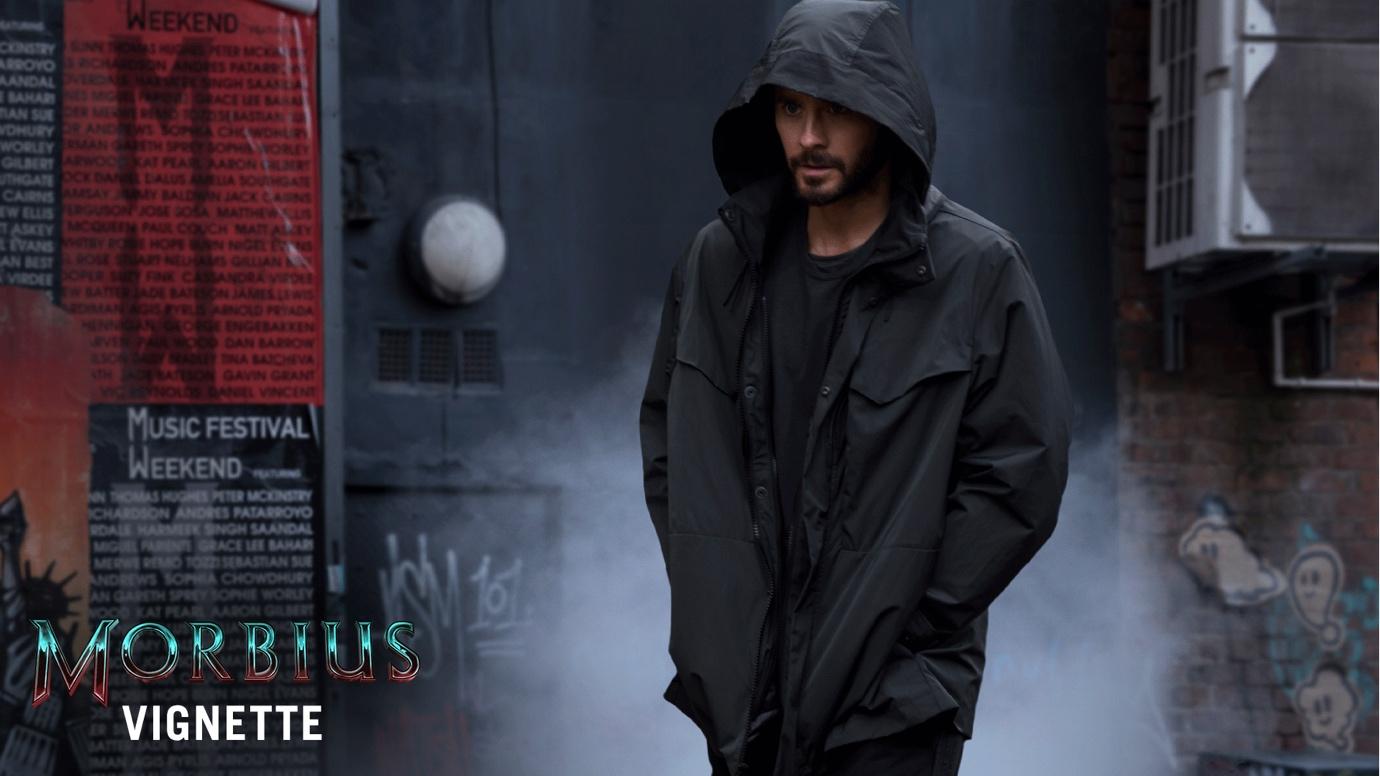 Will "Morbius" open up a new multiverse?
In a short clip recently released, according to Jared Leto's share, Morbius is a character with a lot of mysteries. Although appearing on Marvel comics for a long time, this is the first time he stepped foot on the big screen. So there's a whole new world for filmmakers to explore. The star born in 1971 revealed that Morbius was part of a much larger universe. He believes that the multiverse has opened up and promises to have many opportunities for the villains to gather. Is this a hint for a new version of the Sinister Six or even the Midnight Sons?
Morbius is scheduled to hit theaters on April 1, 2022 in theaters nationwide.
https://kenh14.vn/phai-chang-morbius-se-mo-ra-da-vu-tru-voi-spider-man-va-cac-ac-nhan-20220324124910498.chn
You are reading the article
Will Morbius open up the multiverse with Spider-Man and the villains?

at
Blogtuan.info
– Source:
Kenh14.Vn
– Read the original article
here