Khỏe - Đẹp
34-year-old fisherman suddenly died: Cardiac arrest just a few minutes was difficult to live
Swimmer Nguyen Huu Viet died suddenly at the age of 34 due to sudden death. Before that, his health was completely normal.
According to initial information, last night (March 24) Huu Viet was still healthy and went to the stadium to watch the Vietnam – Oman match, but this morning he caught a cold and had a sudden cardiac arrest. With a history of asthma, the situation worsened. Relatives tried to take Huu Viet to the hospital but could not be treated in time.
Nguyen Huu Viet was born in 1988 in Hai Phong and is one of the monuments of Vietnamese sports. At the 2005 SeaGame, he was the athlete who quenched his thirst for gold for swimming in Vietnam.
According to Master Tran Quoc Khanh – Viet Duc Friendship Hospital, Hanoi Sudden death is usually due to cardiac arrest and myocardial infarction. Cardiac arrest and myocardial infarction are the leading causes of death. Patients have little chance of emergency.
Each year, about 326,000 patients experience cardiac arrest in the United States and only about 10.8% survive, of which the majority are male. With myocardial infarction, only in the US, every 43 seconds, someone has it, of which about one-fifth of cases have no clinical symptoms.
Health data compiled from more than 190 countries show that heart disease causes cardiac arrest, myocardial infarction is still the number 1 cause of death globally with 17.3 million deaths each year and is expected to this number will increase to more than 23.6 million by 2030.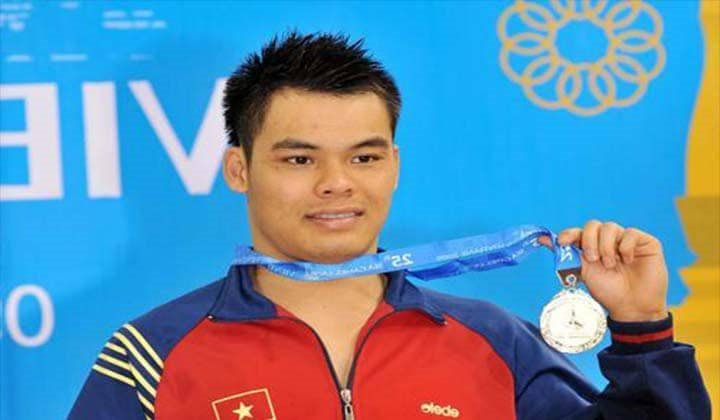 Photo of athlete Nguyen Huu Viet.
Master Khanh noted that patients with a history of angina, arrhythmia, hypertension, and diabetes need a closer examination of the heart with measures such as electrocardiogram, echocardiography and coronary angiography. see if there is atherosclerosis or narrowing of the arteries.
Assoc. Prof. Nguyen Hoai Nam – Chairman of the Cardiovascular – Thoracic Association of Ho Chi Minh City Sudden death is a condition in which a victim dies suddenly, suddenly, immediately after becoming ill. Sudden death can occur at any age regardless of age, young or male or female.
Causes of sudden death such as: People with heart syndrome; Brugada syndrome, acute myocardial infarction… Most cases of sudden death are often related to cardiovascular diseases.
Injury to cardiac arrest often happens to athletes during competition, which is when an object hits the chest wall directly and suddenly, causing cardiac arrest. Lesions are most common in teenage boys, and are rare in people over 20 years of age.
When the heart stops beating, the brain and organs in the body are deprived of oxygen to function, so they lose consciousness, have abnormal breathing and stop breathing. If more than 5 minutes, the risk of brain damage, the patient completely lost the chance to live.
Sudden death can signal the same symptoms as the patient will have pre-symptoms such as chest pain, palpitations, shortness of breath, fatigue. Some people will have flu-like symptoms. Patients suddenly appear fatigued for a long time, the body is weak and lose strength, nausea, vomiting a lot, dizziness, delirium are also warning signs of cardiac arrest.
In cardiac arrest, survival is low, but if the patient is resuscitated early and effectively, it increases the likelihood of successful resuscitation.
According to Assoc. Nam, it is difficult to screen for the risk of sudden death. When it comes to sudden cardiac death, even in the United States, it is extremely difficult and ineffective to screen and control people at risk of cardiac arrest.
To prevent sudden death, Dr. Nam recommends that everyone should have a scientific lifestyle, control underlying diseases by complying with medications and treatment of doctors.
If you often have symptoms of chest pain, you should go for a special check-up to screen for coronary artery disease to prevent sudden death.
Smokers must quit smoking and limit their consumption of beer and alcohol. You need to control your weight not to be overweight or obese. For a diet rich in green vegetables and fresh fruits, increase physical activity every day, do not stay up too late.
KC
You are reading the article
34-year-old fisherman suddenly died: Cardiac arrest just a few minutes was difficult to live

at
Blogtuan.info
– Source:
infonet.vietnamnet.vn
– Read the original article
here