Giải trí
Adultery without sex, shared by insiders-Young people
Having feelings "out of line" but not to satisfy physical needs, the "individuals" themselves even think that they are not wrong!
A non-sex affair occurs when one of the two partners becomes intimately involved with someone other than the spouse. Modern life has turned adultery-no-sex into something very real and close. According to statistics, about 45% of men and 35% of women admit to having cheated on their partner at least once in situations that have nothing to do with sex.
Chloe, who has witnessed such "infidelity" in her husband, told The Guardian: "I saw my husband talking closely with a female colleague at the company. My heart felt like it was constricted. He finds a third person to talk to, even to share his secrets. That's all we used to do together."
Chloe is confident that her husband and female colleague do not have a physical relationship. They simply chat and bond.
"In the past, I thought that people only betrayed their spouses because of their sexual needs. But clearly my husband's case is not like that."
As technology advances, it is easier for people to fall into the gray area between the two concepts of "friendship" and "above friendship", a relationship that is easily negated by not including sex.
According to a 2015 YouGov study of 1,660 UK adults, 20% admitted to being unfaithful to their partner. Of those, 15% said their extramarital relationship did not involve physical contact.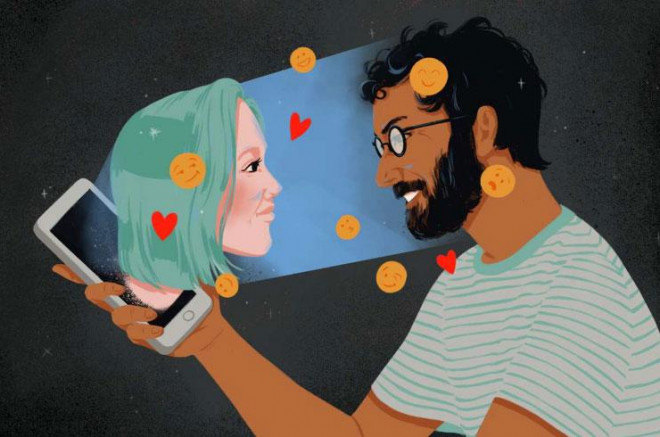 Sharing on The Guardian, many people said that such a relationship is as hurtful and broken as sexual betrayal.
"The bond between my husband and female co-workers makes me fall. They have their own intimate texting language and I know I've lost," Chloe said.
Anneka, 31, is suspicious when her boyfriend is often glued to his phone and tries to keep her from seeing. She felt an incredible relief when she knew exactly what his relationship was. "I proved I was right. I had a very long time wondering if I was crazy and overly controlling," she said. Like Chloe, Anneka is confident her lover does not cheat physically. But for her, it was also betrayal.
Daphne, 25, broke up with her boyfriend because of his texts with a former co-worker. "They talk like two lovers. It hurts more than he gets drunk and has a one-night stand with a woman on a long trip," she said.
Sarah Calvert, a love therapist in London, says the perception of infidelity varies from person to person. "But if you tell your secrets and deep feelings to the opposite sex and don't want your partner to know, it could be betrayal. Ask yourself: Would you dare let your lover know? your relationship with a third person? How much time do you spend thinking about that person?", the expert said.
In addition, betrayal stems from deep problems in the relationship, such as unhealed past hurts or unmet needs, according to experts.
"Men often ask their partners: 'Have you slept with him?' while women ask: 'Do you love that person'," said Dr. Gayle Brewer, a senior psychology lecturer at the University of Liverpool.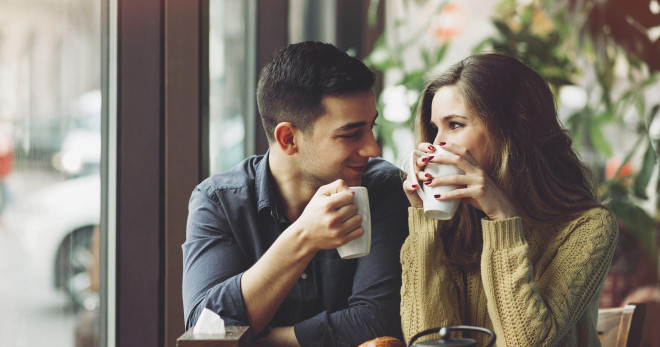 Sharing on the Guardian, a 29-year-old man is about to get engaged but has developed feelings for her ex-lover. He explained that he felt fear and pressure before a new phase of his life.
"I've spent the past six years dreaming about my future with my girlfriend. But all of a sudden, my ex sent a happy birthday text. And we quickly dragged on after that."
Yvonne was in a similar situation. She is married but has a romantic relationship with a colleague. "The feelings between the two of us are really addictive," Yvonne said.
Another girl, Clara, said of the man she'd been chatting with via a mobile app for the past four months: "He's everything I want my lover to be."
Sex therapist Sarah Calvert thinks the third person is idealized in the eyes of the "non-sexual adulterer". "They are the people you imagine. They seem to understand you very well, but you can't fully understand them because the two don't have a real relationship," she said.
You are reading the article
Adultery without sex, shared by insiders-Young people

at
Blogtuan.info
– Source:
24h.com.vn
– Read the original article
here