Business
Being shot and killed by a mistress, the loser won the right to do business
Otto Koehler is an immigrant from Berlin. He initially took over as president of Pearl Brewing Co. in San Antonio, Texas, in 1902. After a period of experience and determination, Otto turned Pearl into one of the largest breweries in the country at that time. He also gradually became one of the wealthiest men in the American Southwest at that time.
While Otto rose to the top of finance, he also rose to fame by marrying a German-born star named Emma Bentzen. This wife was also dedicated to the marriage, helping Otto with the brewery business. However, the incident happened in 1910, when Emma had a terrible accident that left her bedridden and completely dependent on a caregiver for her daily activities.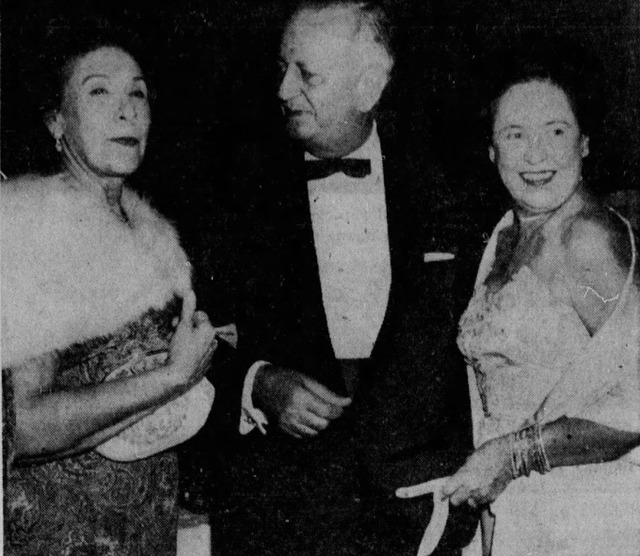 Otto Koehler and his wife Emma Koehler (left cover). Photo: Hal Swiggett.
In order to have someone to take care of his wife and take care of his business, Otto hired a German nurse named Emma Dumpke (also known as Emmi). In the face of such a wife's situation, the beer tycoon at that time at the age of 50 could not help but fall in love with the beautiful young nurse, even openly letting everyone know to be loved.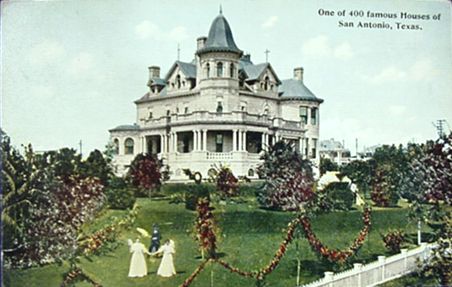 The home of the American beer magnate in San Antonio, Texas.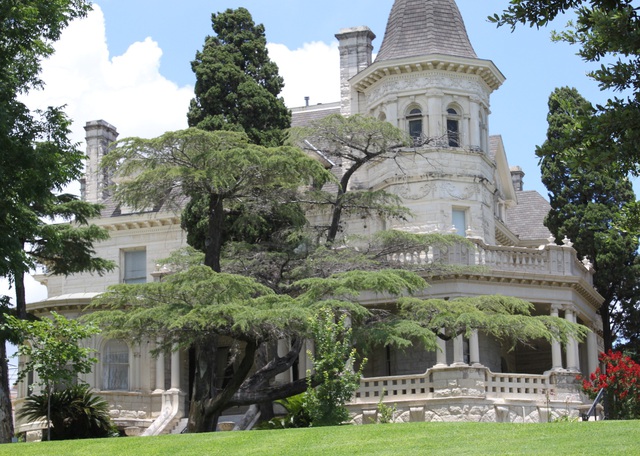 Ironically, as soon as he was labeled a mistress by Mr. Otto, Emmi immediately invited her nurse friend Emma Burgemeister (also known as Hedda) to live with her. An amorous millionaire like Mr. Otto once again could not give up the habit of flirting but "couple" both lovers at the same time. He decided to immediately buy Emmi and Hedda a small house in town.
After spending time with the two, Otto gradually began to develop suspicions about Emmi. Otto decided to buy a house in the name of Hedda, so that in case Emmi wanted to part, he would not lose the house. Every month, Otto gives Emmi $125 and Hedda $50.
Whatever happens, in 1913, Emmi actually ran away to St. Louis, Missouri to marry a man named Doschle. Devastated by this betrayal, Otto poured all his love into Hedda. "Beer Millionaire" immediately increased her monthly allowance to 125 USD, took her on vacation in her native Germany. Then, not only ignoring his bedridden wife, the "crazy millionaire" also proposed to Hedda but was rejected by her because she was still thinking about his wife.
Infuriated by this refusal, Mr. Otto sneaks out with other women. Fearing that Otto might die and deprive him of his monthly allowance, Hedda took the initiative to make an appointment with Otto to discuss the matter. Hedda was asked by Otto to meet at the red light district in San Antonio and had to hand over things like letters and credits to avoid being blackmailed by her. But the conversation did not turn out in Hedda's favor.
Knowing how much money and power Otto is, Hedda immediately calls for help from the person Otto has always remembered as Emmi to rescue him.
Hedda tells Emmi to go to the Pearl Brewery to meet Otto. Near 5:00 p.m. on November 12, 1914, the 59-year-old millionaire got on a horse-drawn carriage to a small house at 532 Hunstock Street. When he arrived, Emmi was in the living room, Hedda was resting on the bed in the bedroom.
At 17:05, suddenly there was a gunshot. Neighbors heard Emmi start screaming for help in the front yard, and the police immediately arrived. Otto was found dead with three bullets to the neck, face and heart from an automatic gun lying on the floor. Police also found a revolver on the nightstand and an open knife case on the floor. Mistress Hedda had a deep cut on her wrist and many bruises on her neck. Hedda fled to New York for three years but returned to San Antonio to turn himself in in 1917.
During the trial, Hedda admitted that he shot Otto to death to return home and protect his friend's honor, but denied that he had ever withdrawn $10,000 worth of Otto's cash. After shooting Otto, Hedda shot himself in the head, but missed, then cut his wrist. The trial lasted only a week and ended on January 22, 1918. After deliberation, the all-male jury found Hedda not guilty of murder.
Ironically, a year later, Hedda married JW Turley, one of the jurors on the trial, in New Orleans. And the couple moved into the small house Otto had bought for two lovers.
But despite the death of the main character, this love story is not over when, after years of lying on the hospital bed, his wife Emma miraculously got up and regained control of the business. By the time Hedda was on trial, she had made Pearl Brewing the largest brewery in Texas.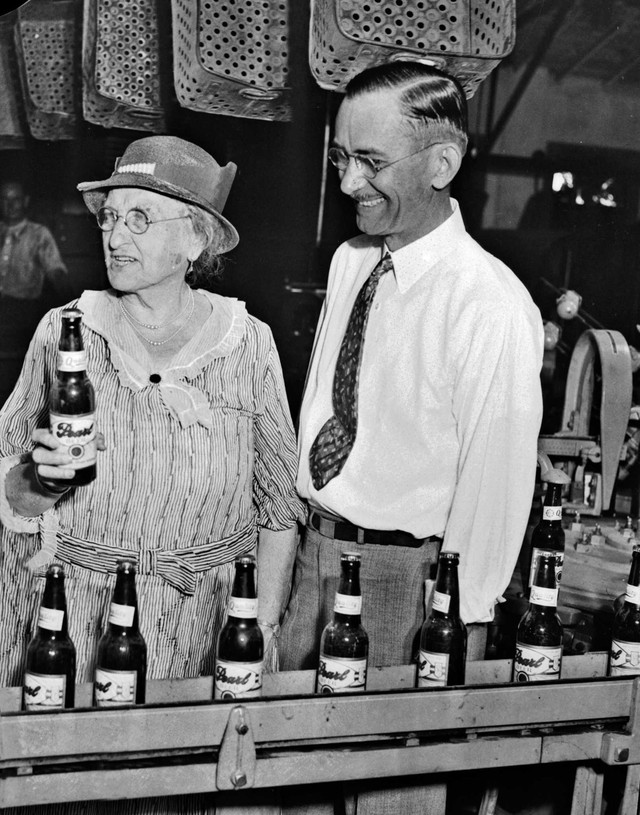 For over 25 years, Emma Koehler has been one of Texas' most powerful businesswomen. Ms. Koehler holds the first bottle of beer produced by Pearl Brewery after Prohibition was lifted in 1933. Next to her is General Manager BB McGimsey.
She successfully steered the company to the top even during the years of being banned from producing alcoholic beverages, having to switch to soft drinks and food.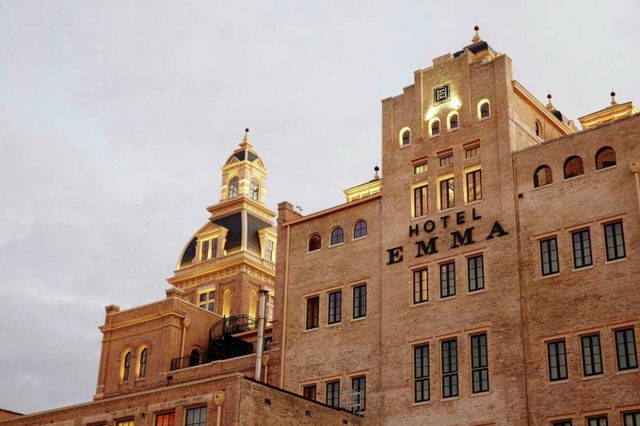 The Emma Hotel was once a 19th-century brewery, named after Emma Koehler, who took over Pearl Brewing in 1914 after her husband was murdered. Photo: Expressnews
In her honor, the former brewery was converted into the Emma Hotel, where customers can order a drink called "The Three Emmas", with warnings "one is great, three will kill you" from the staff. Staff.
Source: Lifebuzz, ExpressNews
https://cafebiz.vn/ong-trum-nganh-bia-my-than-bai-danh-liet-boi-van-vu-trong-tinh-tay-tu-bi-nhan-tinh-ban-chet- just-that-gian-quyen-business–20220325112128026.chn
By Business and Marketing
You are reading the article
Being shot and killed by a mistress, the loser won the right to do business

at
Blogtuan.info
– Source:
cafebiz.vn
– Read the original article
here